Nigeria raised its rating in the World Bank's newest ease of doing business index 2020, as a result of its increased use of technology and automated solutions. Nigeria Technology development made establishing a business simpler, by lowering the time required to register a firm and strengthening internet platforms.
Regularly, small companies rely on technology to operate, and as such technological advancements in Nigeria have influenced small companies across a variety of industries, from laptop computers with Internet capability to printers, online file storage, and Web-based applications. Technology can have a beneficial or negative impact on small businesses, depending on the goals they set, the products they choose, and the degree to which employers and their employees must acclimate to new processes.
HOW NIGERIA TECHNOLOGY DEVELOPMENT CAN ASSIST SMALL BUSINESSES IN GROWING
Developing a small business requires perseverance, effort, and an ability to think creatively. However, there comes a time when you must look outside of yourself for answers to typical problems that impede your business's success. Fortunately, new technology is continuously being produced to meet the demands of business owners, and you can utilize these tactics to begin utilizing the solutions that are most appropriate for your organization.
Increase Employee Mobility
Office chores have become easier to manage as a result of technological advancements that give answers to frequent challenges. For example, your sales force may utilize mobile printers to swiftly print off crucial papers such as contracts for signing by their customers. Allowing your sales personnel to spend more time in the field enables them to continue bringing your company's products and services to a broader market.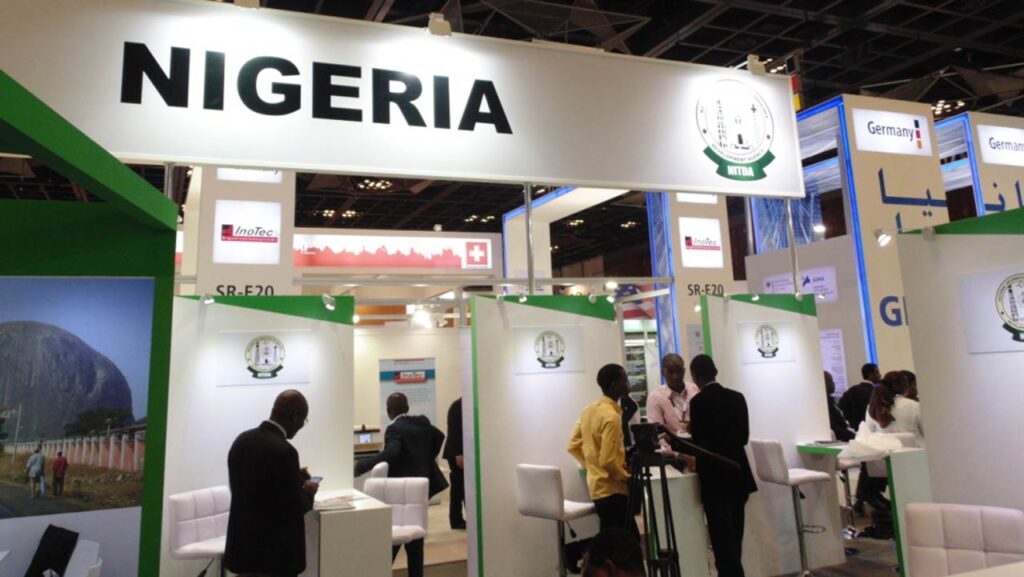 Analyze Your Company's Website's Effectiveness
With more clients spending time online, your business website must be considered as an extension of your brick-and-mortar location. For an internet-based business, the only thing a consumer will view before making a purchase is your website. Web analytics enables you to assess the efficacy of your internet presence and make adjustments to increase consumer acquisition. For example, you may need to tweak the keywords in your content or make it much easier to move between pages.
Disseminate the Word through Social Media
To be sure, Facebook and Twitter have long been considered as a means of connecting with friends and family. Small firms, on the other hand, may leverage astute marketing talents to include their brand in these talks. Create a business profile on a social media network that is popular with your target market. Then, send out periodic notifications regarding noteworthy corporate happenings. By providing insight into a new product or how you do particular services, you can keep your brand in front of clients' minds. Additionally, you may view each shared update as free promotion that contributes to your company's growth.
Enhance Your Marketing Techniques
Online marketing is essential for small businesses, or they risk losing out on money. However, with so many alternative forms of internet marketing, it's easy to lose sight of what truly works. With marketing software, you may employ methods such as geo-targeted adverts to ensure that your message reaches the precise clients you seek. Then, you may utilize the program to determine which strategies are effective, allowing you to continue building on what has been demonstrated to work.
Utilization of Project Management Software
Multiple-person projects, such as those involving a sales team, independent workers, and supervisors, are prone to communication breakdowns that can wreak havoc on your revenues. Your organization benefits from project management software by providing everyone with access to things like shared calendars and note-taking tools that act as a single hub. When your staff completes projects more quickly and accurately, you may anticipate seeing your client base grow.
8 BENEFITS OF NIGERIAN TECHNOLOGY DEVELOPMENT SOLUTIONS FOR SMALL BUSINESS
Nigerian technology development continues to have a tremendous effect on the sector today. It has made a significant contribution to the phenomenal rise in trade and commerce that we are presently seeing. Development of information technology infrastructure results in creative solutions that enable small businesses to reach their full potential. From Infrastructure as a Service to high-speed internet and cloud computing, the future is bright for businesses ready to adapt. The following are some of the advantages of Nigerian technology development.
1. Increased Business Flexibility
Technology solutions enable small firms to stay nimble and responsive to market changes. Integration of disparate technologies results in enhanced collaboration across teams, which results in improved product development. Accelerated product releases, higher-quality innovations, and enhanced product features will all contribute to the success of your firm.
2. Increased Staff Collaboration and Coordination
Significant advancements in communication technology have enabled businesses to better organize their workforce. Collaboration software such as Asana and G suite facilitates communication among your employees. Employees may communicate remotely from any location in the globe via VOIP systems, conference calls, and telepresence software. It increases corporate productivity and fosters a healthier work-life balance.
3. Productivity and Automation
Small and medium-sized businesses may now operate as effectively as giant firms due to the use of digital solutions. By using the benefits of high-speed internet and automation technologies, critical jobs may be handled more effectively. Automation technologies can help you improve your online footprint and consumer interaction.
4. Expansion of Revenue Streams
Business technology solutions enable CEOs to diversify their organizations' revenue streams. By establishing e-commerce businesses, sales teams may reach a bigger client base. Additionally, businesses are utilizing the marvels of SEO and PPC marketing to increase their lead and income generation.
5. More Effective Storage Solutions
Modernizing IT infrastructure helps firms to migrate from outmoded old systems to cloud storage options. Cloud storage systems are dependable, enabling secure access to company data from any location on the globe. It allows your teams to operate remotely while still having access to critical information. Additionally, it reduces the need to operate large servers, which saves space and money.
6. Financial Reductions
Business and management executives are increasingly embracing Infrastructure as a Service, outsourcing the majority of their information technology solutions to consulting firms. By 2019, the managed services market was estimated to be worth roughly $170 billion. Businesses may save money on travel and lodging by utilizing communication technologies such as video conferencing and VOIP. Cloud computing services help you save money on data storage. Automation eliminates the need for excess workers, resulting in labor cost savings.
7. Enhancement of data security
Business IT solutions can assist you in better protecting your company's data. Network security dangers are at an all-time high, with the average small firm suffering losses of around $3.92 million. Small company technology assistance may assist in the development of encryptions and firewalls that boost data security.
8. Enhancing the Customer Experience
Intuitive web design may assist you in streamlining your processes at the initial point of interaction with prospective clients. Meetings and consultations can be scheduled by customers using automated methods. IFTTT systems assist in resolving consumer complaints at any point in time. These technical systems may contribute to the development of customer trust and brand image.
FAQ
Is Nigeria a technologically advanced country?
The nation's technological superiority remains deplorable. For example, Nigeria has routinely placed bottom on the Global Innovation Index (GII) during the previous seven years and had not fared much better before that.
Has Nigeria's business climate been impacted by the technology environment?
Work has become easier and more productive as a result of technological advancements. The purpose of technology is to keep people motivated and to maximize corporate productivity through its utilization. However, businesses must strike a balance between traditional and online activity.
Why is Nigeria not technologically developing?
Low level of education: In Nigeria, a low level of education acts as a hindrance to the advancement of science and technology. Given these facts, Nigeria is home to a sizable population of poor and uneducated people. As a result, industrial items will be unable to find an adequate market.
Which significant piece of technology has aided the most in allowing small firms to compete with larger worldwide corporations?
Development of New Products
Small businesses now have fast access to new product innovations and technical advancements that may help them enhance their goods and compete with larger corporations.
How has Nigeria's technological growth benefited potential company owners?
Small company entrepreneurs may leverage technology to cut costs. A firm's back-office tasks, such as record keeping, accounting, and payroll, may be automated using basic business software. Mobile technology enables real-time communication between home offices and field salespeople.
CONCLUSION
There are several opportunities for small businesses to strengthen their IT architecture. The benefits listed above just scratch the surface of the possible benefits of Nigeria Technology Development. As you integrate new kinds of technology into your company strategy, keep in mind that expansion occasionally entails a few speed bumps. Be careful to collaborate with your team to determine what works and how to alter your strategy accordingly. With a little bit of flexibility and a willingness to try new things, you will quickly see your business develop.