African fintech startup, Chipper cash attains Unicorn status as it raises $100M series C funding.
The funding which has now thrust the FinTech company to join the league of unicorns in the African tech ecosystem, becoming the sixth tech company to ever reach that golden status. The $100 million funding round was led by SVB Capital, the investment arm of U.S. high-tech commercial bank, Silicon Valley Bank.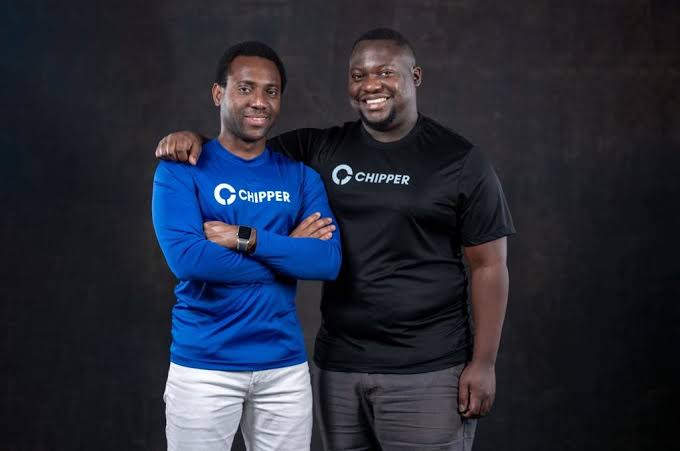 Others who participated in this round include existing investors — Deciens Capital, Ribbit Capital, Bezos Expeditions, One Way Ventures, 500 Startups, Tribe Capital, and Brue2 Ventures.
Without a doubt, Fintech in Africa is becoming a hotcake for Investors who are actively betting big on startups offering a superabundance of technological services from payments and lending to neobanks, Ed-tech, health-tech, remittances and cross-border transfers, and much more.
Chipper Cash was founded in 2018 by Uganda Ham Serunjogi and Ghanaian Majid Moujaled to ease and enable mobile-based, P2P cross-border payment services across Africa, starting with countries like Ghana, Uganda, Nigeria, Tanzania, Rwanda, South Africa and Kenya.
In November 2020, Chipper Cash raised $30 million Series B funding led by Ribbit Capital and Jeff Bezos' fund, Bezos Expeditions. This was after closing a $13.8 million Series A round from Deciens Capital and other investors in the same year.
Chipper Cash has previously raised a total of $152.2 million in three rounds within the same year.
Chipper Cash has increased its customer base to about 4 million, up 33% from last year. The company also averaged 80,000 transactions daily in November 2020, with 10,000 daily registrations and processed $100 million in payments value in June 2020.
This new funding round is intended to introduce more products and grow its team. The company currently has more than 200 employees and plans to increase its workforce by hiring 100 staff throughout the year.
In the words of the CEO, Ham Serunjogi, "We've launched card products in Nigeria and we've also launched our crypto product. We're also launching our US stocks product in Uganda, Nigeria, and a few other countries soon.
"Crypto is widely adopted in Africa. African users are responsible for a sizable chunk of transactions that take place on some global crypto-trading platforms. For instance, African users accounted for $7 billion of the $8.3 billion in Luno's total trading volume.
Binance P2P users in Africa also grew 2,000% within the past five months while their volumes increased by over 380%.
Also read: top 10 FinTech companies in Nigeria
Chipper Cash is active in these countries and tapping into this opportunity is basically a no-brainer.
"Our approach to growing products and adding products is based on what our users find valuable. As you can imagine, crypto is one technology that has been widely adopted in Africa and many emerging markets. So we want to give them the power to access crypto and to be able to buy, hold, and sell crypto whenever," the CEO added.
What you should know
Chipper Cash is currently valued between $1 billion to $2 billion joining the league of other billion-dollar unicorn companies in Africa like Flutterwave, Jumia, Interswitch, etc.
Up until last week, the only private Unicorn startup in Africa this year was Flutterwave. With this new valuation, Chipper Cash has attained Unicorn Status. This is the first time Africa has witnessed two or more billion-dollar companies in a year.
Few African Fintech Startups Unicorns
Interswitch 17 years (2019) Fintech
Fawry 13years (2020) Fintech
Flutterwave 5 years (2021) Fintech
Jumia 4 years (2016) E-commerce
Opay 3 years (2021) Fintech
Chipper Cash 3 years (2021) Fintech
Chipper Cash on Crypto Ban in Nigeria
Crypto service isn't available in Nigeria, the largest crypto market in Africa. The reason behind this is the Central Bank of Nigeria's (CBN) regulation on crypto activities in the country prohibiting users from converting fiat into crypto from their bank accounts.
To survive, most crypto players have adopted P2P methods but Chipper Cash isn't offering that yet and according to Serunjogi, the company is "looking forward to any development in Nigeria that allows it to be offered freely again."