Since 2009 till date at least more than 20 Nigerian fintech startups have been admitted through the Y Combinator Application, it says a lot about the fintech eco-system in Nigerian and great talents in the Continent.
In the 2020 winter batch of the Y Combinator Application, about 12 African Startups were admitted into YC out of 197 startups that applied and Five(5) out of the 12 African Startups were Nigerian Startups. Founders state that most times it takes several application attempts to be admitted into the YC, trying to prove over and over why the YC should be interested in your startup and invest in it. Startups need this capital, particularly in Nigeria where access to venture capital is limited compared to the United States. Startups seeking funding are often encouraged to go ahead with the Y combinator application because it helps skip all the challenges associated with raising funds locally and focus on the market and product(s).
Y Combinator Meaning
It's not strange most people don't really know Y combinator meaning, no doubt the name is very common in the international and local tech startup level.
The Y combinator is an American seed funding for startups launched in 2005. Seed funding is the earliest stage of venture funding. Seed Funding depends on the kind of company you are building and sometimes people find a way around this funding, some Startups choose to go throw syndicates, crowdFunding, etc depending on their business model and the kind of company they are building
YC has been used to fund over 2,000 companies. The combined valuation of the top YC companies was over US$300 billion as of January 2021

Wekipedia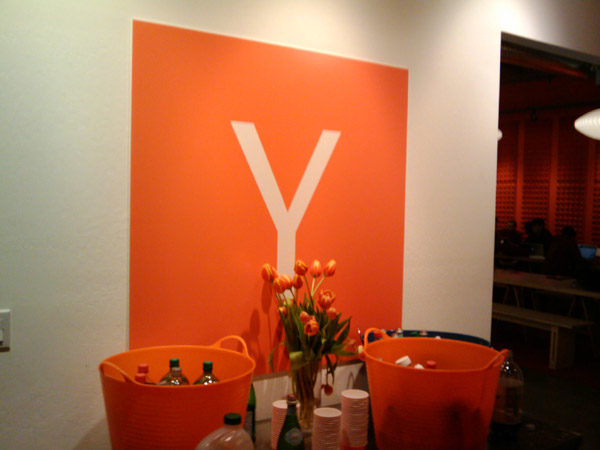 What does it mean to be backed by Y combinator?
As a startup backed by the Y combinator, you skip the challenges of raising funds and the YC gives you $150,000 (~ ₦54 million) for 7% equity. YC helps get startup of the first phase and bring them to the point that they can raise funds on a larger scale, after a while, they introduce the startups to later investors and sometimes introduces startups to acquirers just like in the case of paystack. Most of the startups YC baked later went Public in the like of DropBox.
There are so many benefit on get being a YC Founder, which includes the Funding, Alumni Network and so many more to mention
What you should know about the Y combinator application
Startups would love to be admitted into the YC, though most Founder who has applied in the past said they have to apply severally before they were selected, regardless it is worth every time given and if you are looking at going through an accelerator to fund your Startup then YC is a good bet.
The Y combinator application comes in during the Winter and the Summer, so you have to put an eye on there page to know when the next one will be, late application comes with a whole lot uncertainties.
Nigerian Fintech startup with Y Combinator backing
The first Nigerian Company to be admitted into YC is the PetaSales in 2009, and ever since a total number of 23 other Nigerian Startups has been admitted into the YC out of the total number of 46 African Startups.
Here are the Lists of Nigerian Fintech startups admitted into the Y combinator
1. Blueloop
Blueloop is a Nigerian Fintech Startup founded by Ben Eluan and Osezele Orukpe both are drop-out students of Obafemi Awolowo University ile ife the Osun State of Nigeria. Recently got accepted into the Winter 2021 batch of US-based accelerator, Y Combinator alongside other 10 African Startups to get access to a $125k seed fund. The startup built an app called Flux, which combines a cryptocurrency wallet and a digital banking app in order to ease cross-border payments in Africa.
A payment company that helps African Merchants to accept payments from anywhere in the World, founded by Shola Akinlade, and Ezra Olubi. both students of Babcock University in Ogun State, Nigeria.
They were admitted into the YC in 2015 and that have made a tremendous change in the progress of Paystack of today.
The experience quite literally changed my life, opening doors and making it possible for my tiny team and I to have a shot at making payments in Nigeria a little better.

Shola Akinlade CEO Paystack
The Startup got acquire by Stripe in 2020
3. Termii
Termii, a cloud communication software that allows businesses to interact with their users across multiple channels, including SMS, email, voice and instant messaging, Temii often referred to as as Twilio for Africans was founded by Emmanuel Gbolade and Tayo Awe in 2014.
4. Bamboo
Bamboo similar to Risevest is an online application that gives Africans unrestricted access to over 3,000 stocks listed on the Nigerian stock exchange and U.S. stock exchanges. Founded by Yanmo Omorogbe and Richmond Bassey officially in 2019.
5. Flutterwave
Flutterwave the Newest Unicorn in Nigeria, Africa, the second fintech unicorn after Interswitch, focused on payments in Africa, allowing merchants to own a store receive payment from anywhere in Africa. Recently the company partnered with Paypal to allow merchants receive money from customers through PayPal on Flutterwave. Founded by Olugbenga Agboola and Iyinoluwa Aboyeji in 2014.
Techcrunch reports that over 290,000 businesses use the platform for payments in up to 150 currencies and multiple payments modes including local and international cards, mobile wallets, bank transfers, and Barter by Flutterwave.