The world is now digital, and almost everything you can think of is now being done online. Anyone can acquire digital skills, either by learning Coding or programming, digital marketing, Cybersecurity, ethical hacking, data analysis, Blockchain technology, etc.
Do you have a particular interest in technology? Have you been looking for where to learn Coding in Lagos, Nigeria? Are you fascinated with programming, to know coding boot camps in Lagos Nigeria or would you like to learn coding from scratch? If your answer is yes, let me show you the list of the best and most reliable coding schools in Lagos, Nigeria, to kick-start your journey into Computer programming.
The global technology market is expanding every day; therefore, the demand for people with knowledge about programming or how to code keeps increasing. As a result, more people are looking for ways to acquire this knowledge which has led to the establishment of multiple learning centers across the country.
Most of these Coding schools are located in the economic and entertainment hub of Nigeria, Lagos State. This list highlights reliable places where anyone (young or old) can learn Coding in Lagos, Nigeria.
Why you need to learn coding/programming now
1. BOOST YOUR EMPLOYABILITY FOR A NEW JOB
In some circumstances, developing your programming skills could make you a more desirable candidate. You may have more employment market flexibility as a result of this.
Even if the position you're applying for doesn't require programming, you may still use your abilities to suggest other ways you could benefit your potential company and show your commitment to growth.
If you wish to work in technology, you might be able to get employment using just your coding skills. Even without a degree, you can improve your resume by obtaining certificates or diplomas.
2. ENTICING SALARIES
One of the major benefits of having coding/programming skills is that, since it is in such high demand, it pays handsomely. An American computer programmer has an average yearly pay of $86,550 which will amount to over #60 million. But wages for entry-level jobs can vary.
Learning to program has the potential to boost your income potential because technology doesn't seem to be slowing down anytime soon. Over time, you might, for example, receive a promotion, find different career options, or launch your own side business for even bigger pay.
3. YOU IMPROVE YOUR SKILL SET.
Employers search for a variety of human and technical talents, commonly referred to as hard and soft skills. Hiring managers look for evidence of your skill when analyzing resumes rather than just a bullet point that indicates "strong problem-solving skills." Your abilities can be demonstrated by including a programming language in your skill set.
It could also supplement what you already know. Learning to code can improve your logic and reasoning abilities if you have a job that involves interacting with people. Also, if you work in an analytical sector, coding might improve your data-handling skills.
4. BECOME MORE DETAIL-ORIENTED
Even the smallest punctuation error can mess up a piece of code. Because it demands you to swiftly and carefully search for these potential flaws, learning to code could aid in the development of your attention to detail. You can also work on avoiding committing these errors in the first place.
5. FLEXIBLE WORKING HOURS
Since all they require is a laptop and an internet connection, many programmers have flexible work schedules. The team is typically obliged to log on during business core hours for collaboration and meetings.
Most tech companies are not bothered about your location or work hours, they care more about how well you complete your work. This benefit might be your favorite if you're a self-driven high achiever who struggles with micromanagement.
6. IT MIGHT HELP YOUR CAREER
Coding skills can advance your career in practically any industry. Think of a business analyst who picks up coding. With coding abilities, they can take advantage of new opportunities, such as in corporate analytics and data science. Or perhaps coding will make them stand out at their subsequent annual assessment.
Learning to code can also help teachers transition into more specialized teaching positions or careers as instructional technology specialists.
7. PICK FROM A VARIETY OF CAREER OFFERS
Since coding and programming form the foundation of most tech-related jobs, you have a wide range of tech-related jobs to pick from.
Software application developers, web developers, and computer systems engineers are a few well-known professions that require coding. There are a ton of careers that you can decide to choose from.
8. WORK OVERSEAS
Because of how useful programming knowledge is all over the world, you might think of becoming a programmer and moving abroad. Compared to someone without programming experience, you might find it simpler to get a job with a foreign company. You might be able to work from home for an organization or as a freelancer.
9. INCREASE YOUR EFFECTIVENESS
With programming knowledge, you might be able to create tools that boost your productivity at work. You can build code to automate routine operations so that your computer can run in the background while you concentrate on work that needs human input. You can also create websites or apps that users can visit or download. Compared to physical businesses or adverts, which depend on clients being in certain physical locations, this scalability may increase your reach.
10. DEVELOP YOUR IMAGINATION
The field of programming has the potential to be extremely creative. You can create code from scratch using nothing but your desired outcomes. You can experiment with several codes to create the one that is most effective while still reaching your objectives thanks to the open nature of coding. This creative thinking can even go as far as programming games.
PLACES TO LEARN CODING IN LAGOS/PROGRAMMING SCHOOL IN NIGERIA
1. SWITCH CODING ACADEMY
Switch coding academy is one of the best coding schools in Lagos, known for its intensive code writing, decoding, and scriptwriting training with a deep focus on talent discovery, acceleration, and placement in technology.
Switch Coding Academy is situated in Lagos at 42 Montgomery Road Yaba, Lagos, Nigeria. This institute is one of the leading institutions in the Nigeria IT revolution scheme. They offer a year and a three-month fellowship training for interested students.
After a year of intense training, successful students from Switch academy will be placed on 3-month intensive training in different companies to improve their skills and have practical working experience.
To join the Switch family, you need to possess a basic knowledge about coding before applying for further training with them as a fellow; this comes with some perks, though.
The switch academy will provide you with stipends for accommodation, launch, and transport fare in consideration for undergoing your fellowship with them. Exciting!
2. MOAT ACADEMY
If your line of interest is to become a software engineer, CSS expert, learn how to code, write world-class JavaScript in Nigeria, Moat Academy is the way to go. Moat is one of the best IT schools in Lagos that make learning Coding easy. It is located at 2 Irewole Avenue, Opebi. Awosika bus stop, by DSTV Office Opebi Lagos, Nigeria.
Moat Academy was birthed to solve two significant problems in the software industry:
To bridge the gap between academics and the industry by making as many unemployed become employable applicants.
To improve the quality of locally developed software by raising developers that will inculcate globally accepted best practices in their software.
Moat has a Full Stack Development Bootcamp for candidates interested in becoming a developer and a Secure Coding Bootcamp. It usually organizes a 12-Weeks Immersive Coding Bootcamp in Lagos where the aspiring programmers will be taught MySQL, PHP, Javascript, HTML/CSS, Python, etc.
3. CODESPARK NIGERIA
CodeSpark Nigeria is another amazing coding school that teaches young minds to learn how to Code through playful Coding Games and Art. It believes Coding is a new language and every child deserves to be fluent. Since its inception, it has trained more than 4025 students.
CodeSpark was established by Olaniyi Ayeni, and the coding school is on a mission to render computer literacy and exposure to millions of Nigerian youths.
The institute believes no one is too young (or too old) to learn how to code and has decided to catch them young through its annual Summer Tech Camp, Africa Code Week, Hour of Code, Code Club initiatives, CodeSpark reaches out to pre-teens and teenagers in schools to teach them coding skills and tech skills in areas such as web and game development, robotics, virtual reality, cryptocurrency, Internet of Things, and graphics design.
So regardless of the age, CodeSpark Nigeria is arguably one of the best places in Lagos to learn how to code over a short period.
The coding skills and tech training you will be exposed to in CodeSpark coding academy include virtual reality, programming, game development, web building, and design, robotics, cryptocurrency, and graphics design.
4. ANDELA LEARNING COMMUNITY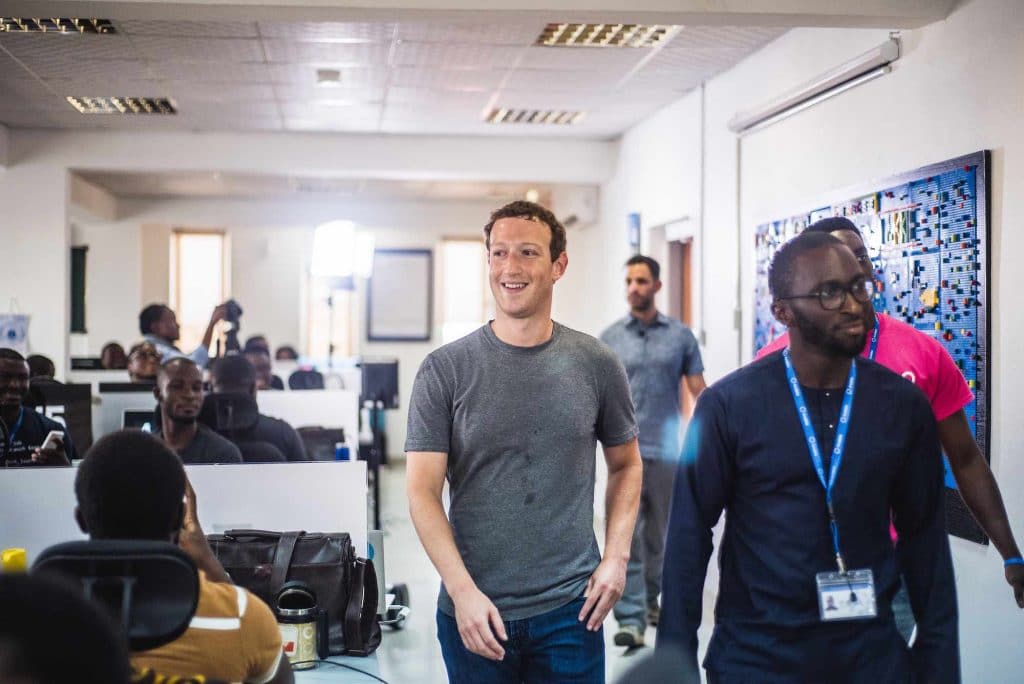 Talking about one of the biggest Coding schools for computer skills like JavaScript, Machine learning, CSS, Robotics, and more in Nigeria, Andela Coding School will never be left unmentioned.
Founded in 2014 by Ian Carnevale, Jeremy Johnson, and Iyinoluwa Aboyeji. The coding school is in partnership with PluralSight and Grow With Google. To Build a network of technology leaders and bridge the divide between the U.S and African tech sectors. Presently in four countries with more than 1050 employees
Andela is set to provide companies with world-class talent, Andela invests in budding developers, helping them achieve mastery in software development and interpersonal business skills. Andela fellows rely on PluralSight courses to grow their skills.
Andela has become the talent network trusted by hundreds of the world's top companies to help them seamlessly tap into global brilliance. They are on a mission to train young African developers in mobile web, IOS and google cloud. Upon completion, successful trainees will be rewarded with a certificate of satisfaction.
Andela before now used to have a physical office where to learn coding for free in Lagos, Nairobi, and Kampala before moving fully remote in 2020.
5. UNIVELCITY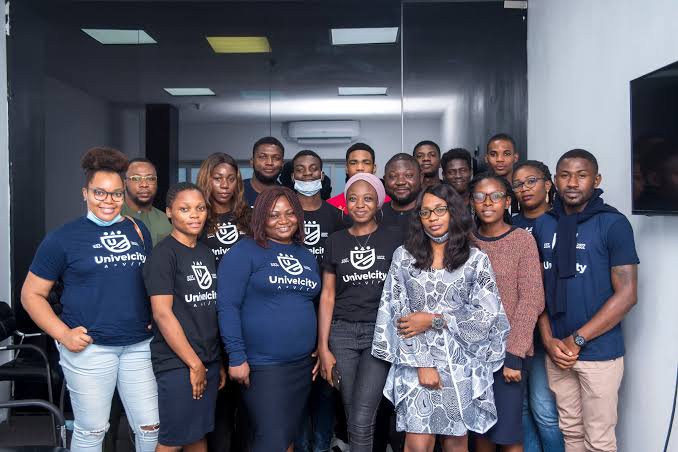 Univelcity is a premium Coding school in Lagos, Nigeria founded by Joseph Agunbiade who also co-founded BudgIT. The academy offers special courses like Product Design, Frontend (CSS, HTML, JavaScript), Backend using Python Django, Data Science, Ethical Hacking, and Machine Learning in their physical classes.
It is located at 42 Montgomery Road, Yaba, Lagos State, and is one of the best programming schools in yaba. It was formerly called Switch, Univelcity offers both accelerated and immersive courses for individuals and corporations.
Univelcity brags that people who have attended its training programs easily get internships, and remote and full-time roles in top tech companies in Nigeria and other parts of the world.
The academy aims to facilitate the development of one million tech talents in the next 10 years.
Univelcity Program Details
The coding school offers a few online and offline programs. You can either register for any of their sessions.
Product Design, Frontend (CSS, HTML, JavaScript), Backend using Python Django e.t.c (Physical classes)
Real Project for Beginners | Intermediate |Advanced

Fee: Contact them at +234 703 618 8527 or visit their website at Univelcity.com.
6. CKDIGITAL ACADEMY
CKDigital Academy is one of the most reliable coding schools in Lagos for world-class knowledge and understanding of programming. It is an offshoot of a digital company known as CKDigital.
Founded by Charles Cairo in 2012, CkDigital is Located at 91 Ogudu road, Opposite Peachcare Medical Health Center, Ogudu, Lagos.
This coding school specializes in WordPress web design, UI/UX Design, and Frontend development such as HTML, CSS, JavaScript, and more. To learn coding as a beginner here at CKDigital Academy, you will be required to pay ₦120,000 as the tuition fee, and the training will last for nine weekends. If you will, however, learn one out of the available three courses, each one costs ₦50,000.
The duration of the course is nine weekends. The training facilitators are members of CKDigital team.
Over the years of existence, CKDigital has built over 400 websites for clients ranging from SMEs to multinational corporations, both within and outside Nigeria.
7. AUDAX CODE SCHOOL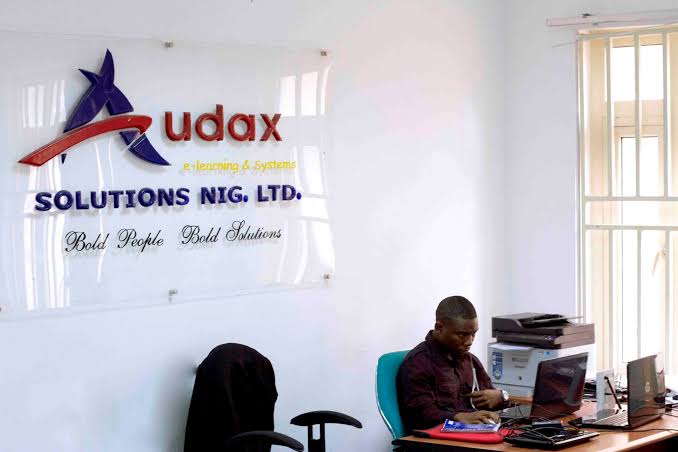 Audax is a unique Coding school targeted at children and students in primary schools. It aims to position kids for a career in tech and make an indelible impact on society.
Launched in 2013, Audax Code School won Google Arise Award in 2014 for teaching less privileged children STEM (Science, Technology, Engineering, and Mathematics) education. It also tried to crowdfund its summer code school in 2015.
Audax is located at Plot 24 Adebisi Ogunniyi Crescent, Lekki Phase I, Lagos, Nigeria. Audax programs include a one-month short course on the basics of programming. It liaises with schools and parents, and partners with reputable companies to achieve its goals.
Audax coding academy aims to build a society full of programmers and computer literate and as such, their coding courses are targeted at kids and folks in primary schools.
Audax Code School was created to improve digital literacy through coding in a fun and collaborative environment for primary and secondary school students in Nigeria.
AUDAX aims to:
To empower children and teachers in both rural and urban areas.
To foster creativity and critical thinking skills through ICT learning
To Encourage careers of underprivileged youth through STEM Education
The founder of this beautiful foundation aims to groom kids for a better career in technology and leave an indelible impact behind, and such is the Audax way of giving back to society.
However, Audax is making a great wave as it partnered with parents, schools, and reputable private organizations to make the goals become reality.
8. ANCHORSOFT ACADEMY
Anchorsoft is a Lagos-based Coding school that provides software development training in Python, Javascript, Stack, .NET, PHP, and other programming languages.
Founded by Folorunso Joseph in 2017, Anchorsoft allows interested participants to choose between regular training, weekend training, and express training. It also trains corporate bodies.
The price of its programs ranges between ₦150,000 and ₦200,000 and runs for 2-3 months.
Anchorsoft Academy is set to code Lagos as it provides extensive software development programs in JavaScript, Python, .NET, Stack, PHP, CSS plus other scripts and coding languages.
9. NEW HORIZONS NIGERIA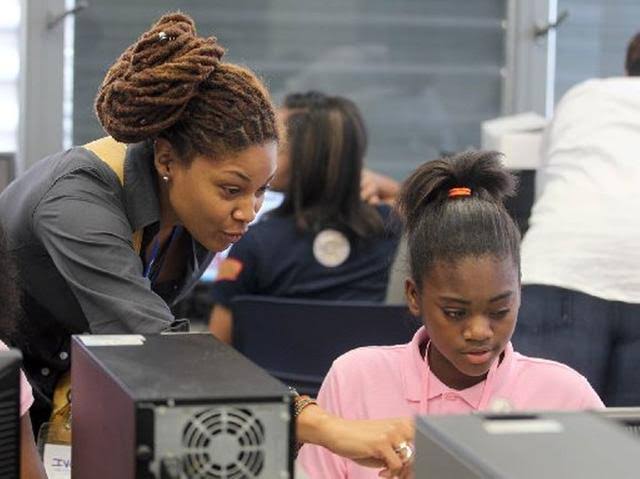 New Horizons Nigeria is a global brand that began operations in Nigeria in 2004.‌ With over 10 years of cognitive experience in Nigeria, It offers IT training to corporate bodies, schools, and individuals that has an interest in learning how to code.
It has well-facilitated physical training centers where you can learn coding in Lagos (Ikeja, Surulere, Festac, Lekki), Ibadan, Abuja, and Port Harcourt. In addition to its regular training program.
New Horizon offers training for professional web development certifications for Adobe, Cisco, CompTIA, Linux, Microsoft, and Oracle.
10. DECAGON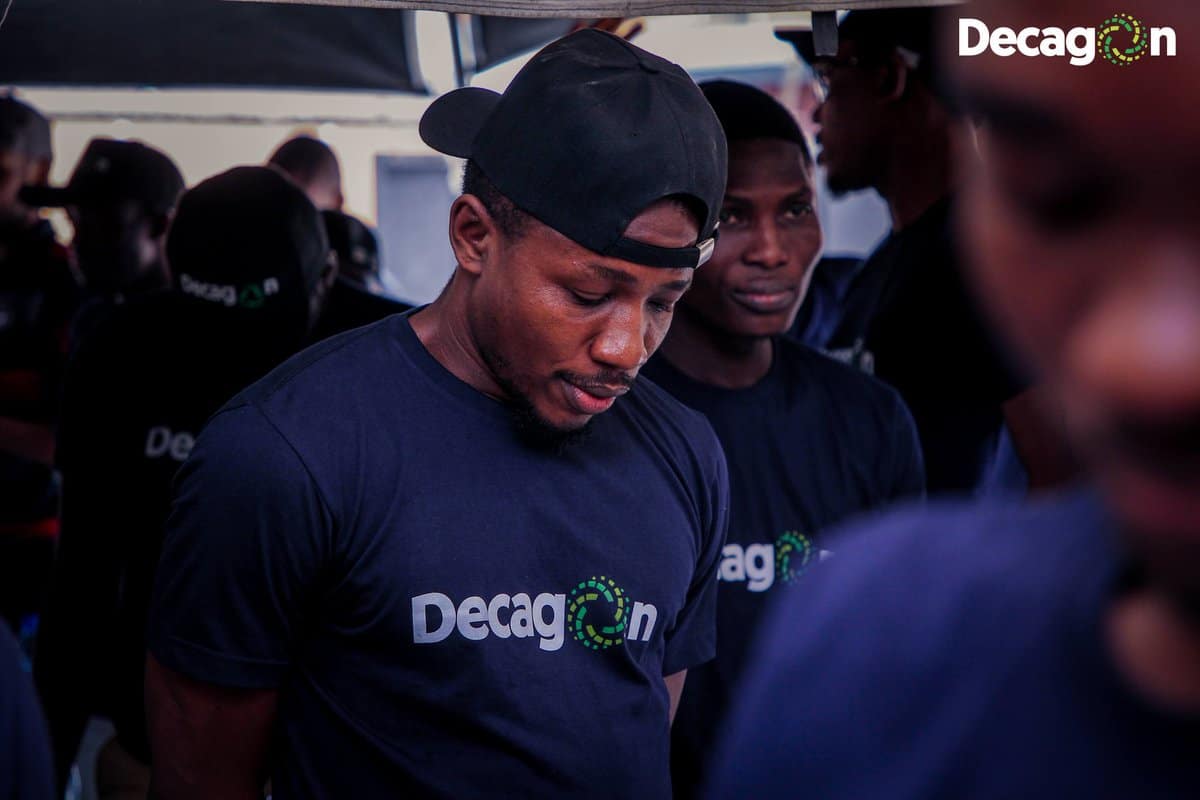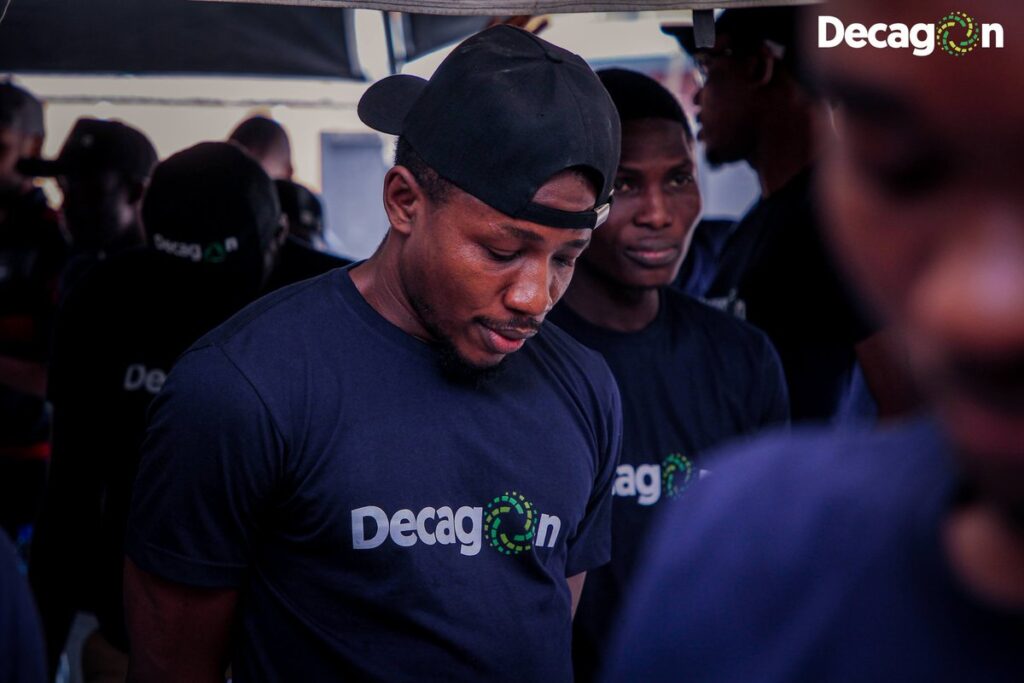 If you're looking for the perfect platform not just to learn how to code but to also launch your career in software engineering, web design, Javascript, SQL, CSS, Robotics, and more in Nigeria at a discount rate? DECAGON is the place to go.
It has trained 100s of people and helped them get their first job as software engineers in top companies within and outside Nigeria in 6-9 months. It delivers an intensive 6 months program (full-stack software development + soft skills)
The amazing thing about DECAGON is the juicy opportunities it provides aspiring programmers to excel.
Also read: 5 top online payment gateway in Nigeria
It offers accommodation, Feeding, Laptop, Electricity, Internet, and a monthly stipend for the 6 months duration. So you just focus and learn.
DECAGON also offer a kind of free tuition program or learn-and-earn approach, where students can pay after they graduate, secure a job and begin to earn.
PLACEMENT:
Decagon matches engineers with hiring organizations to join their engineering teams full-time.
POWERED by:
DECAGON is Powered by Sterling Bank, Seamfix, Access bank, and Master card.
Interested applicants are also offered a free short-term (two weeks) Bootcamp, before enrolling in the main program.
11. Alabian Solutions
Alabian Solutions is a software development and digital marketing agency. They also run a training center that has groomed hundreds of young, aspiring youths who have launched successful tech careers. It is located in the heart of Lagos, Nigeria.
Alabian offers courses in Software Development, Web Development, Mobile App Development, Data Science, Graphics Design, Digital Marketing, and Advanced Microsoft Excel. These are curated to meet each expertise level, from beginner to expert. Also, training is offered in a personalized, one-on-one context, between the trainee and the tutor. This enables mentor-mentee bonding, which helps trainees transition smoothly into the next learning stage.
Trainees can also receive online or onsite tutorials. The latter is suited for corporate organizations that would like their employees to learn useful tech skills.
It is best to register at a good, yet affordable, training center to get the best. Alabian Solutions has begun registrations for the 2022 classes, which you can do on their site now. Learn more about available courses, registration fees, and other information.
Alternatively, you could drop by at Infinite Grace Plaza, Plot 4 Oyetubo Street, Off Obafemi Awolowo way, Ikeja, Lagos, or speak directly with a resource person on 08034265103
Conclusion
There are many online coding schools not just in Lagos but across the country that offer coding classes. However, learning to code is not just a walk in the park, you'll need lots of self-discipline and tenacity to succeed, a physical coding centre could make your journey much easier and faster.
For beginners, most of the platforms that teach how to code provide options for mixed learning where you can take classes online and also have physical sessions regularly. Other platforms offer full on-site classes.
Also read: Startup incubator model you should know
The advantage of this is that you meet other students to network with, you also get to have a hands-on experience with tutors and it makes the learning process fun, exciting, and unforgettable.
The above-mentioned are the leading and reliable IT training centres or Coding schools you can enrol in to learn how to code in Lagos, Nigeria either from the scratch or as an expert.
If you liked this article, then please subscribe to our YouTube Channel for videos relating to this article. You can also find us on Twitter and Facebook.
Recommendations
Web Design Companies
Shutterstock Contributor Success Guide
10 Important Benefits of Business Coach
11 Best Python Frameworks for Web Development