Are you looking forward to being a Shutterstock contributor? Then you're in luck because this article will tell you all you need to know to be a Shutterstock contributor.
Shutterstock is a leading microstock agency that pays its contributors highly. Since its inception in 2003, it has amassed 200 million photographs and 10 million movies. Shutterstock has millions of actual clients.
If you want to increase your income, contributing to Shutterstock is a fantastic option. Photographers face many challenges while trying to support themselves financially.
You can become a Shutterstock contributor by selling your photographs on Shutterstock. Your website is a great place to sell images, but don't discount the potential of other sites to promote and market your work.
Read more on how to sell feet pictures on instagram
This article will show you how to become a Shutterstock contributor and determine if it's worth your time. In this comprehensive guide, you'll learn more about the earnings potential of Shutterstock and how to apply to become a contributor.
What is Shutterstock?
Shutterstock is a website that offers pictures for purchase. There are millions of pictures available for download on the site.
Those who subscribe to Shutterstock access millions of high-resolution stock photographs they may use in any creative project. People looking for images to use in business projects, on social media, in their blogs, or in the workplace can find what they need here.
If you're looking for more than just stock photographs, Shutterstock has you covered. Videos, graphics, 3D images, and animations are all available in their inventory. 
It is a great place or site for anyone needing high-quality artistic content for their websites or other projects.
The website is a licensed provider of digital pictures in at least 150 different nations. Shutterstock's primary objective is to facilitate transactions between digital content creators and customers.
Depending on your needs, you can sign up for one of two different kinds of accounts on Shutterstock. First, there's the Shutterstock Customer account.
Those in the market for royalty-free material and images will benefit from understanding this.
Another alternative is to sign up for a Shutterstock Contributor account. That is the main point of this article.
What is Shutterstock Contributor?
When you sign up for a Shutterstock Contributor account, you become part of the artistic heart of the Shutterstock network.
User-contributed photographs are collected and distributed through the Shutterstock network. Photographers who join Shutterstock help make it possible for consumers to find the photos they need.
People regularly use Shutterstock's services. Customers can access the library and get the desired stock images. However, media outlets typically charge subscription fees.
To receive the service, customers must pay for it. Monthly subscriptions allow some clients to download and utilize unlimited photos every month. At the same time, some opt for a pay-as-you-go method, where they only cover the cost of the pictures they use.
Since users must pay to download the images they want to use, and photographers can earn a living wage from their contributions. We will discuss the specifics of the prices in a moment. Nonetheless, seeing a Shutterstock contributor get paid for their work is encouraging. So, this is why Shutterstock is such a novel approach to online photo sales.
A Shutterstock contributor's work gets more visibility on free stock websites. In addition, they act as an advertisement for the business.
To some, this may be sufficient compensation for their efforts, but Shutterstock rewards contributors when clients download their work. You'll be able to see something material come from your efforts.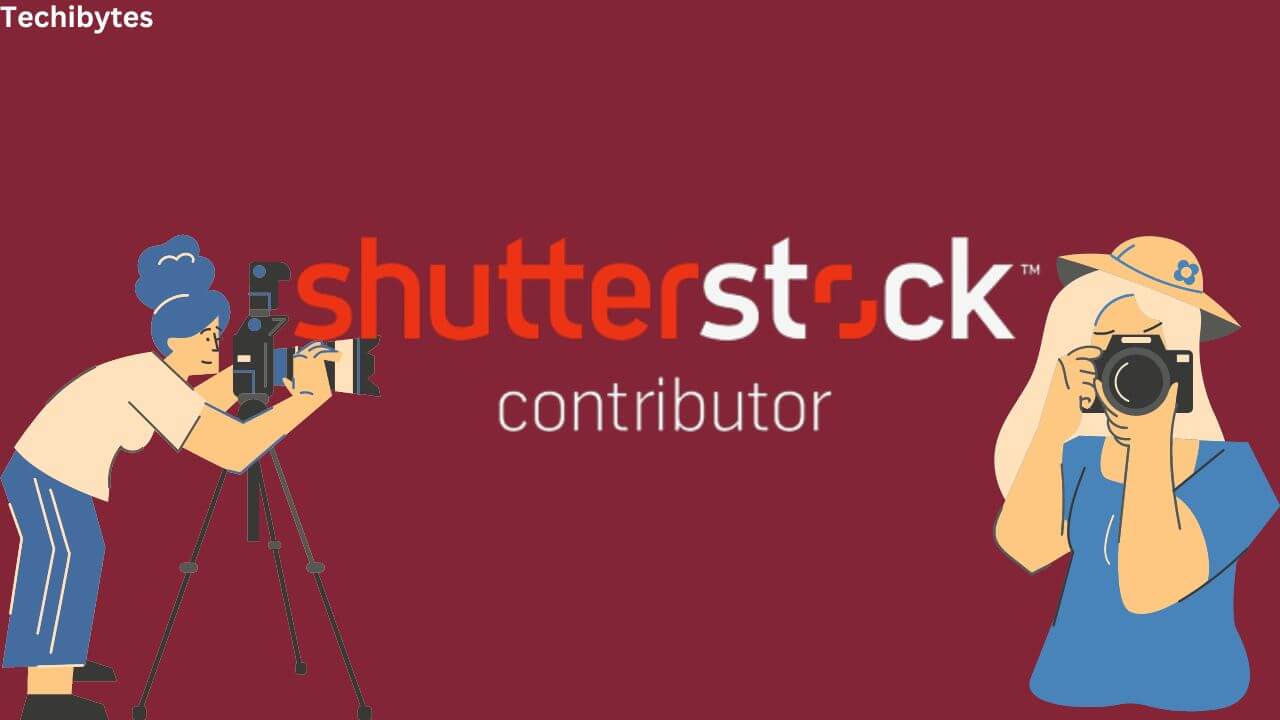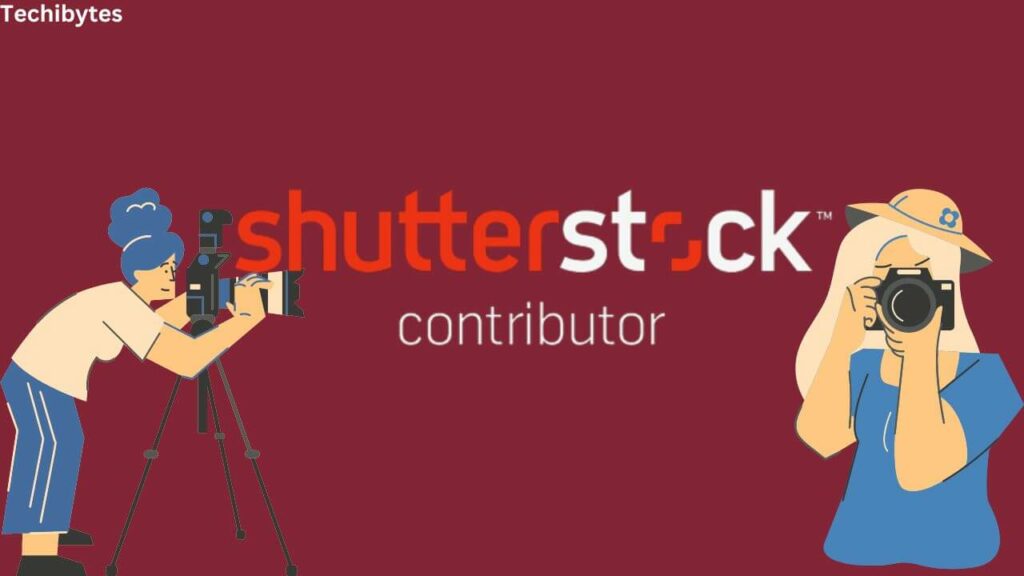 How to Apply as Shutterstock Contributor?
It's possible to become a Shutterstock contributor with just a few quality photographs. Using the Shutterstock contributor program is recommended by using this guide and completing these six steps.
Go to the Shutterstock Website.
To begin the registration process, submit.shutterstock.com on the official Shutterstock website. Clicking the above link will lead you to a page where you can learn more about the service. 
To create an account, click the "Sign up" icon in the upper right. You need to create a new account, but if you have one already, you can enter it by selecting the "Log in" button to begin your application process.
Open a Shutterstock Account
After the program loads, you'll have to provide personal details like name, username, and email address. Don't forget to include your company name if you're signing up as a business.
Signing up for a new account will never cost you anything; signing up is always free.
Verify Your Email
You will receive a confirmation email from Shutterstock after submitting your application. There will be a link in that mail that you must click to verify your email address.
Fill In Your Address
After you have confirmed your email, Shutterstock will tell you to provide your home and mailing information.
Please note that you must complete the form in English. Shutterstock cannot process submissions in another language.
Add Your Description
Include a description of the photographs you wish to sell on Shutterstock, and be sure to use the appropriate keywords.
People use As keywords to locate businesses online, and it would be counterproductive to use trendy keywords that have nothing to do with your business.
Upload and Submit Your Content.
Whether it's an image, a video, a graphic, or an animation, you must upload it and wait for the quality assurance team to assess it.
Once Shutterstock approves your submissions, they will be uploaded to Shutterstock's collection and made available for purchase.
Is Selling Pictures on Shutterstock Worth It?
Shutterstock is undoubtedly worth it because it is the largest online marketplace for stock photographs. Here are some reasons why being a Shutterstock contributor is worth your time and energy.
Passive Income Is Possible
To many, the ideal funding source would be "passive income," or money you earn while not actively working. When you've built a solid portfolio and a reputation to match, you may stop working and start collecting passive income.
When you become a Shutterstock contributor, you can envision yourself monitoring the steady inflow of cash into your bank account even as you tend to other matters, whether at work, school, or while enjoying your well-deserved vacation.
The Freedom to Pursue Personal Interests
There are tens of thousands of photographers working at all levels who pursue the field for different reasons. For some, it's a hobby; for others, it's a career choice.
When you become a Shutterstock contributor, you can make a living doing what you enjoy most. What more could you want as motivation?
Massive Industry
As we said before, Shutterstock is the biggest stock photography site in the world. With access to over 150 countries, you can imagine the influx of millions of users looking for engaging material.
If you are a skilled photographer, this bodes well for your prospects of finding paying customers for your work. Don't worry about your rivals if you're uploading stuff with no equals.
Shutterstock Contributor Earnings
Shutterstock has a monthly payment cycle for its contributors. On the first day of each calendar month, you will receive an update on your accrued profits for the previous month.
When people download your photos or videos from Shutterstock, you receive 15-40% royalties. In other words, you can make anywhere from $0.10 to $5.80 for each image.
You can get $10.20 to $39.80 per extended license and $1.25 to $47.92 per video.
Simply put, the amount of money you make from Shutterstock depends on how many images and videos you currently have in your account. Sales of photographs and videos affect these tiers throughout the year. Level 1 employees earn a 15% commission, while level 6 employees make 40%.
You can increase your earnings as a contributor on Shutterstock by increasing the quantity and quality of your uploads.
Once Shutterstock compiles the earnings, they will email contributors whose balances have reached the minimum payout amount and are qualified to receive payment. After Shutterstock has processed the payment, it will appear in the Payment History section of the account.
Detailed below is an explanation of how each component of the payment process works:
Payment Cycle
A fresh cycle starts at midnight (12:00 AM US Eastern Time) on the first of every calendar month.
Shutterstock will promptly begin evaluating which accounts are due a payment based on the previous month's earnings and computing those amounts.
Calculation of Payment
Shutterstock only calculates earnings for contributors who meet the minimum payout amount of $35, and the maximum monthly payment on Shutterstock is $2000.
If everything checks up, Shutterstock will reset your "Unpaid Earnings" to zero, and Shutterstock will work on figuring out how much they owe you and send you a check.
Shutterstock often calculates payments after a few days have passed.
The amount of your next payment will be communicated to you through email once the computation is complete.
Method of Payment
Shutterstock contributors that use Paypal, Payoneer, or Skrill as their payment method gets paid by Shutterstock between the 7th and 15th of a new month.
Shutterstock will issue the payments the following business day if the 7th day of the month falls on a weekend.
Status of Payment
The transaction will appear in your Payment History once Shutterstock processes the payment.
Remember that Shutterstock will show you any payments they make, whether or not they were successfully received. Incomplete account setup or verification can cause delays and failure in your payments.
Final Thoughts.
Shutterstock offers fantastic potential for photographers, video editors, graphic designers, and illustrators to make money in ways they never imagined. 
You can earn a good income as a Shutterstock contributor if you put in the time, energy, and focus required. It might be the beginning of a prosperous business partnership with Shutterstock if you can develop engaging material that readers will want to download.
If you liked this article, then please subscribe to our YouTube Channel for videos. You can also find us on Twitter and Facebook.