People of all ages use the TikTok app, making it one of the most popular video-sharing platforms worldwide. It's where regular folks may become overnight sensations by sharing their talents with the world.
Whether you are a content creator or a videographer, a good TikTok video editor can be the most critical component of your content development process. You'll need to invest time, effort, and enthusiasm into the process to get the most out of your movies.
Though TikTok's in-app video editing tools are powerful, sometimes you need more to sparkle your videos.
To help you improve the quality of your videos on TikTok, we've compiled a list of the top Tiktok video editor applications available, organized by category.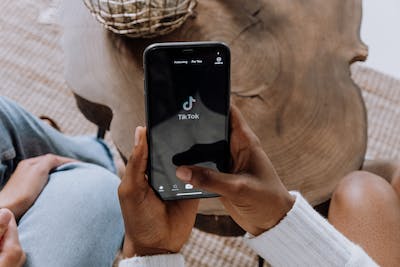 Best free TikTok Video Editor
(Andriod and iOS)
Though there are a lot of good TikTok video editor apps, in this section, we will focus on the free ones available on Android and iOS devices.
iMovie
iMovie, available only on Apple devices, is a great free TikTok video editor because of its user-friendly interface and powerful video editing tools. It supports 4K video editing and is compatible with all Apple devices, so you can start a project on your iPhone or iPad and finish it on your Mac.

BeeCut
BeeCut is an easy-to-use, free, and comprehensive video editor for TikTok. Filters, cropping, chopping, rotating, transitions, a picture-in-picture effect, and more may all be used to improve your TikTok videos.

You can create a custom, eye-catching video with just a few clicks using BeeCut's intuitive UI. It is compatible with the conventional (4:3), widescreen (16:9), TaoBao (3:4), and portrait (9:16) aspect ratios (4:3).

CapCut
Bytedance's newest addition to the TikTok family of apps is Viamaker, officially renamed CapCut (the company that gave us TikTok in the first place). It's an excellent free video editor with many features.

While some capabilities, like green screen, need to be noticed, it's evident that Bytedance went all out with this TikTok video editor.

Zoomerang
Zoomerang is an easy-to-use TikTok video editor that is great for novices. It has built-in guides that walk you through the process button by button. Thus, you can observe viral videos on TikTok and mimic their style in your videos.

This software has video-editing features such as transitions, titles, and music.

Though Zoomerang is a free TikTok video editor app, a paid version lets you remove ads and gain access to premium tools for editing videos.

Blender
Blender is an intriguing alternative for video editors of all skill levels and specializations. Blender has a lot going for it. The best part is that it's free and has a 3D video editor. So there is no recurring cost associated with using this service. Since it's an open-source project, you may expect new and improved program additions.

It's also an innovative program that gives you complete control over the look of your videos. You can edit videos individually.

InShot
Video trimming and cutting, background blurring, music and effect addition, and more are valuable tools in InShot, a free HD movie editor and video creator.

Regarding preparing videos for social media sharing, InShot is a top contender for editing and processing.

Various visual and auditory effects are at your disposal, and you may even add your music.

The lack of a pre-installed library of royalty-free tunes is a significant drawback of InShot if you wish to include a song in your video but do not own the rights to do so. Furthermore, a watermark will appear on any video you make using the free version.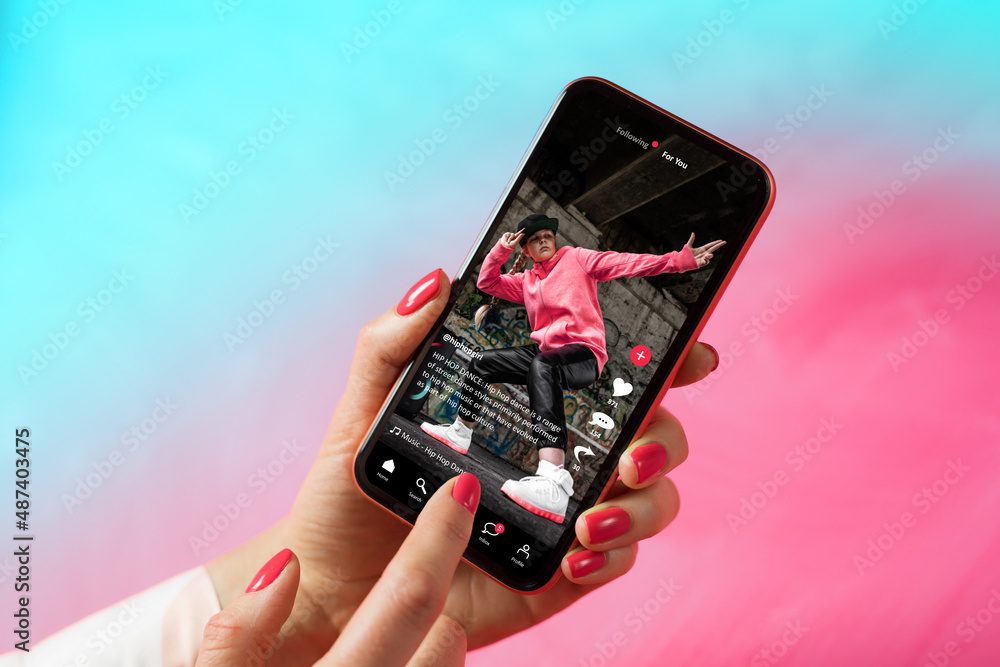 Best-paid TikTok Video Editor
This section will look at the best paid TikTok video editor for mobile devices and computers.
beCreative
beCreative is a web-based video editing service that you may use by paying a monthly fee. It's an excellent service for people who make videos on a regular basis.

Your videos for TikTok and YouTube can be edited by their staff. Also, there are several paid tiers available. You can pick a video editing program that works for your needs.

Pricing
$899 a month for the Scale membership plan
$1999 a month for the Pro membership plan.

Movavi video editor
Movavi Video Editor is a professional-grade video editor that works with TikTok, YouTube, Instagram, and more.

Video editing has never been easier than with Movavi Video Editor, which provides a streamlined interface along with all the features, tools, and capabilities required to produce professional-quality results. Titles, filters, transitions, chroma key, video stabilization, PIP, and voice-over tools are some of the top features.

Top TikTok creators frequently use the chroma key, which allows them to film before a green screen and then composite in any background they desire. Stabilization is a terrific addition for mobile video shooters or those who don't have access to a Steadicam or tripod for action shots.

Pricing
$49.95 a year for a video editor
$49.95 a year for a video converter

Vizmato
Using the advanced tools available on Vizmato, you may edit many videos at once to create the perfect video for your TikTok post. Text, filters, themes, visual effects, and music can all be incorporated.

In addition to a high-definition video recorder that allows for the simple addition of live visual effects and music playing during the recording session, Vizmato provides amusing speech modulation tools, readily adjustable video themes, and great lip-syncing possibilities.

Pricing
Vizmato has a free plan, but you must pay to access premium features.
$11.99 per year
$0.99-16.99 for a single in-app purchase.

Filmora
Filmora was an early app that breathed new life into smartphone video editing. It's easy to use and comes packed with features and tutorials to get you up and running quickly. There were hardly any easy-to-use video editing programs accessible back then. Filmora continues to be one of the most fantastic watermark-free video editors available today.

The only way to export videos without a watermark is to subscribe for a fee. The app contains everything you'd need in a mobile video editing software, from the rudimentary to the highly sophisticated.

Pricing
$20.99 a month
$106.95 a year.

Adobe Premier Pro
Adobe Premiere Pro is a popular video editing program for amateurs and pros. Because of its robust video editing features, you may use it to modify anything from short TikTok clips to full-length motion pictures.

You may edit videos shot using any camera, converted to any format, and shared on any site outside TikTok using its robust editing tools.

Time-saving automated tools powered by Adobe Sensei's AI let editors get more done in less time.

Pricing
$36.21 per month
$275.86 per year.

Light MV
LightMV is a web-based tool for creating TikTok clips that are too brilliant to ignore. As a result, you can make a compelling video out of a combination of photographs and video. This app works with any platform and provides a variety of pre-made templates to get you started.

Pricing
$29 per month
$39 for quarterly
$179 per year.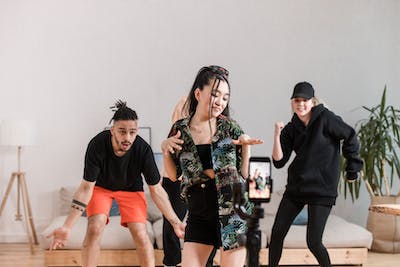 My Final thoughts on TikTok video editor (free+paid)
How good your video is on TikTok will help you get more engagement on your posts. Because of that, we have compiled a list of the most reliable TikTok video editor app and sites available so that you can create high-quality TikTok films.
You may make your TikTok videos quickly and easily with any of these editors. We hope these recommendations will aid you in future efforts to produce high-quality videos for TikTok.
Frequently asked questions about TikTok video editors.
Should I pay to use a TikTok video editor?
Yes, you can pay for a TikTok video editor if the free versions or editors cannot edit your videos the way you want them. Above are some of the best free+paid video editors to decide the best for you.

Can you edit TikTok videos after posting?
Unfortunately, once a video has been uploaded to TikTok, you may keep the video and the caption the same. Since you can't make any changes after the video has been posted, you should give it a final once-over to ensure your satisfaction with the cut.

How long are TikTok videos?
When the app initially came out, videos uploaded to TikTok had to be under 15 seconds long. In later iterations, though, the corporation allowed users to combine four 15-second clips into a single 60-second video. Only videos shot within the app are eligible for that. The 60-second limit does not apply to videos that have been lengthened or shortened outside the editor.

Which TikTok video editing app is best for beginners?
Zoomerang is an easy-to-use video TikTok video editor that is great for novices. The app's built-in lessons take you through each process with the tap of a button. This allows you to study successful films on TikTok and apply the lessons to your work.
If you liked this article, then please subscribe to our YouTube Channel for videos. You can also find us on Twitter and Facebook