With over one billion users worldwide, TikTok is certainly not an up-and-coming social media platform. If video marketing is a part of your digital marketing strategy for your business, it's probably time to take the short video platform seriously.
While TikTok is an effective way to generate leads for a business, you can also dedicate yourself to creating content for the platform as a side hustle. Just as YouTubers make tens of thousands from the video platform, there's also lots of money left untapped on TikTok.
The question is: how do you earn money from TikTok? In this article, I'll show you how to make money on TikTok after amassing a huge following. Also, you'll get a few tips for growing your TikTok account to set you up for earning from the platform.
Wait! did we also tell you about the effective strategies for TikTok affiliate marketing? Well, I guess you know that now that TikTok has millions of users globally and is a great place for digital marketers.
Table of Contents
How Much Can You Make From TikTok?
Before reading anything about making money from TikTok, it's crucial to learn how much you can potentially earn from the platform. If you can't make a lot of money, why take yourself through the trouble of creating videos regularly?
Fortunately, you can make a ton of money posting seconds-long videos on TikTok. It doesn't matter if you're a human or a dog, you can earn millions of dollars making videos for your followers on TikTok.
With that said, I should admit that not every random person or dog who makes videos to post on TikTok will make millions of dollars. What you will make on TikTok depends primarily on how many followers you have and how often you post videos.
The easiest way to make money for rookie creators is through the TikTok creator fund. Depending on what kind of videos you make, you can make anywhere between 2 and 4 cents for every 1,000 views, which comes down to around $20 to $40 per 1 million views.
Compared to a platform like YouTube, that's not a lot of money. But hey, YouTubers create videos that are several minutes long and they strive harder for views and retention. Of course, they'll make considerably more money than you will, creating 30 seconds dance videos.
With that said, you shouldn't give up on making money from TikTok either. If you're not expecting to make thousands of dollars with a million views like YouTubers do, I can show you how to make money on TikTok to make it a worthwhile side hustle.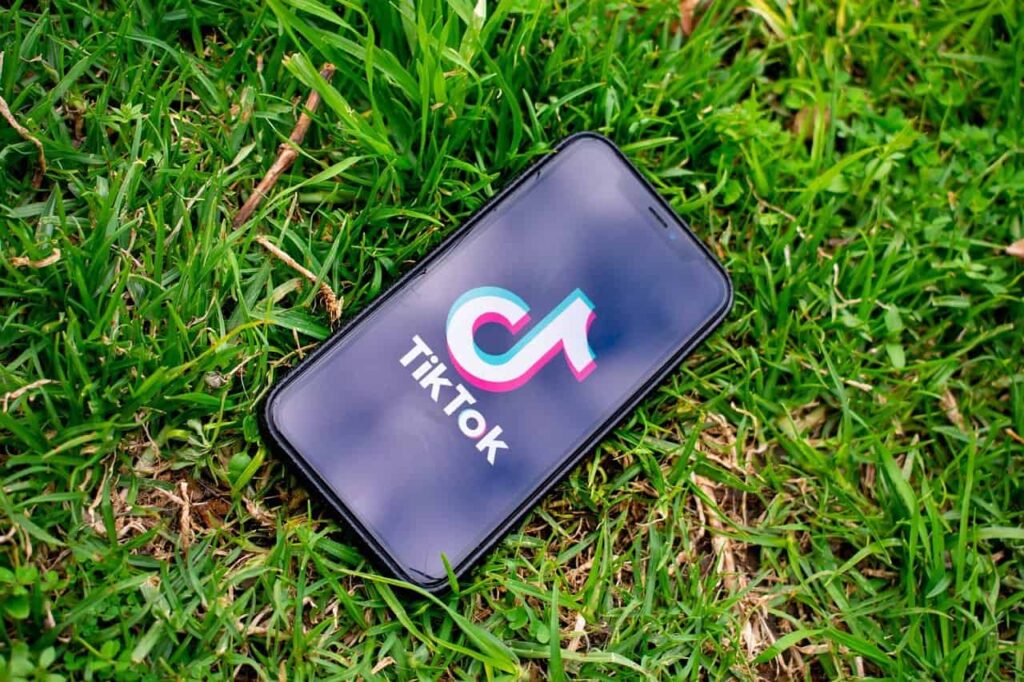 How to Make Money on TikTok
Now that it's clear that you can make money on the platform, the next step is learning how to make money on TikTok. Like on any other social media platform, there are several ways to earn on TikTok, and the best for you should depend on what kind of videos you create.
If you're yet to create a TikTok account, it's crucial to choose a very marketable niche. Marketable niches increase your chances of making considerable amounts of money as you'll learn later in the article. One marketable niche that you might want to consider checking out is the fitness niche.
However, if the entirety of your TikTok channel is focused on dancing videos, implementing some of the strategies in this article will prove difficult. With that said, here is how to make money on TikTok social media the easy way.
Become a TikTok Influencer

The easiest way to earn hugely on TikTok is by becoming an influencer after amassing tons of followers. Becoming a TikTok influencer is a lengthy journey, but no one said it was going to be easy. Firstly, you must attract tons of views and followers, and secondly, you'll reach out to brands for sponsorships.

For ease of getting sponsorships, it's best to specialize in a particular marketable niche. In addition to what I've said earlier, choosing marketable niches increases your pool of potential sponsors. If you create videos that add no value to your audience, you'll hardly find anyone reaching out to promote.

Some of the best niches for TikTok include fashion, fitness, personal development, and finance. While these are the best, you can score sponsorship deals in almost any other niche on TikTok, as long as you drive massive views and followership.

Once you have enough followers to position you as an influencer, the next step is reaching out to brands you trust for sponsorship deals. While you won't get a response from every brand you reach out to, there's a chance that you'll get some sponsorship deals if you have sizeable traffic.

In some cases, companies reach out to TikTok influencers for deals. The more popular you become, the better your chances of getting inquiries from companies looking to partner with influencers. What's more, influencing pays better than any earning strategy you might be devising on TikTok. It will be best to note that this is one of the proficient ways how to make money on TikTok

Promote Your Business

If you have a TikTok account that's somehow related to your business, you may want to promote whatever you sell for more customers. Using TikTok for marketing is even more effective when you offer an online service that you can offer over the internet without having to meet your clients physically.

For example, if you're a freelance writer that gives one-minute writing tips on TikTok, it's always a great idea to promote your writing services on your TikTok account. There's a decent chance that your clients may come across your videos on their search for a freelance writer, spurring them to try out your services.

If you can't offer your services to most of your followers due to the distance problem, you may want to consider creating a course. For example, a TikTok account that makes short cooking videos could sell a course on how to make delicious Biryani, selling it as a video bundle or a PDF to your viewers since they can't patronize your restaurant.

You don't need huge views or a sizeable following to promote your business on TikTok, unlike with influencer marketing. With only 1,000 subscribers, you can make money by selling a cooking course to your group of fashion-obsessed followers.

Collect Gifts During Livestreams

If you have access to the TikTok live streaming feature, you can host live videos and collect coins and other gifts from some of your most generous followers. If you have a charming personality but not a very marketable niche, you can use this feature to earn from your TikTok.

This feature works in a very simple way: your fans purchase coins on TikTok using real money. When you host live streams, they can gift you the coins to support you. When you get a sizeable amount of the coins, you can convert them into diamonds, which you can, in turn, convert into cash.

While this sounds very interesting, you may be unable to access this feature with your TikTok account. There are a couple of requirements you must meet to be able to access the feature. In addition to that, you must also read the terms and conditions since your live streaming capabilities can be revoked for breaking a rule during a live stream.

Grow and Sell TikTok Accounts

This guide explores all the ways how to make money on TikTok social media app, and this is certainly one of them. While I'm not certain of the legality of this practice, I'm pretty sure you can make a ton of money growing and selling TikTok accounts.

Now, you must be ready to take video creation seriously since that's one indispensable task when growing TikTok accounts. Also, you'll want to create videos across multiple niches to increase your chances of getting buyers for every single account you create.

Also, you shouldn't expect anyone to buy a personal TikTok account for obvious reasons. If the videos on the platform are all about you, the buyer will have a hard time adapting it to whatever they need the account for. For the best results, try not to have too many images or videos of you on an account you'll be selling.

Using the TikTok Creator Fund

TikTok Creator Fund is the default way by which the social media platform compensates creators. For creators with a YouTube background, it's just like AdSense, but for TikTok. When it launched in 2021, TikTok invested $200 million to pay the most engaging creators with a plan to continue with even more money.

Unlike AdSense for YouTube, it's not ad revenue, so you don't have to serve ads on your videos to get a share. Also, you shouldn't expect to earn anything as good as YouTubers earn with AdSense either; compared to YouTube, the revenue is pretty bad.

You can earn around 2 to 4 cents per 1,000 views on your videos, making it $20 to $40 for a million views. The revenue from Creator Fund is available for withdrawal once you hit $10, and if you're pretty popular, you should be making hundreds of dollars without much work.

There has been much controversy over how the Creator Fund works, with some alleging that TikTok deflates view counts to pay lower. It also doesn't help that the social media platform doesn't publicize how it calculates revenue, making it an insider secret.

To access the TikTok creator fund, navigate to your account settings on the TikTok app. From there, select "Creator Fund" from the "Creator Tools" menu. Accept any agreements that pop up and click on the Apply button.

You should receive a message from TikTok notifying you of their decision soon after applying. If you're qualified to earn from your videos, you should receive a positive response in no time, allowing you to earn for every thousand views to any video you post on TikTok.
FAQs
Can You Earn Money From TikTok?
Yes, you can earn money from TikTok as you amass a huge following and a loyal audience. Some of the earning opportunities on TikTok include brand sponsorships, Creator Fund, and live stream coins.
How Many Following on TikTok Does It Take to Make a Living from It?
A lot. If video creation is your hobby, you're more likely to make a living from YouTube than from TikTok. Unless you have millions of followers, you won't make enough money from TikTok to make a decent living.
How Can I Earn $1,000 a Month from TikTok?
You can make up to $1,000 monthly from TikTok by reaching out to brands for sponsorships. If your videos also amass up to tens of millions of views, you can easily make a thousand dollars from TikTok.
Conclusion
TikTok mightn't be the most rewarding social media out there, but it's certainly not impossible to make money from the platform. As long as you have a ton of followers and you create content frequently, there are many ways by which you can monetize your efforts.
In this article, I've explained how to make money on TikTok the quick way. Note that you don't have to stick to a single strategy; the tips in this guide aren't mutually exclusive and you can combine two, three, or four to make the most out of your TikTok account(s).
If you liked this article, then please subscribe to our YouTube Channel for WordPress video tutorials. You can also find us on Twitter and Facebook