While coding for kids has become a thing in recent times, people tend to search for most free coding websites for kids. Trying to leverage these resources in training kids.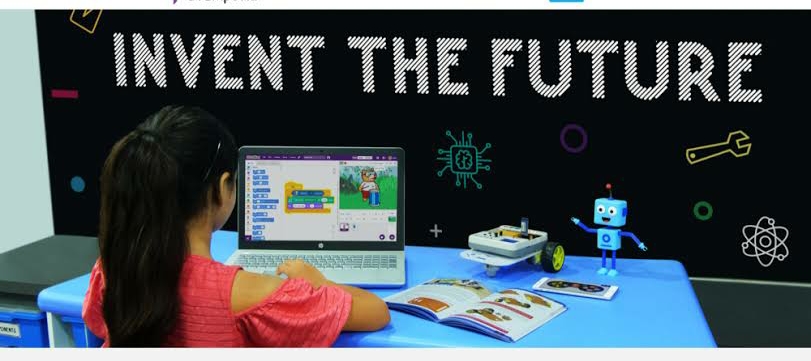 Basic programming has become an essential skill for adults and kids alike. There are a lot of Coding websites, Future Learn Courses are one of the courses to learn software programming.
Coding for kids has grown of much interest in the present year. The benefits of picking up this skill, especially for kids, are huge: Learning how to build simple websites and games helps kids refine their design, logic, and problems solving abilities. It also allows them to express ideas and creativity in unique ways.
Why Should Young People Learn to Code?

It's not simply about how much more demand there is for programmers all across the world. The advantages of knowing how to code have an effect on the children's personalities as well as their mental states.
Coding requires a lot of experimenting to improve one's creativity. Children are inspired to apply their creativity via the process of experimenting and making mistakes.
Improved mathematical prowess; the majority of the coding process entails the visualization of abstract ideas that may be utilized in the solution of mathematical problems. As a result, children are better able to strengthen their arithmetic abilities and apply them in real-world scenarios.
Children will gain self-assurance in their ability to solve problems as they discover that there are always several solutions to any given challenge as a result of the fact that coding frequently requires trial and error before success can be achieved.
Improves academic writing performance by supporting planning and organizing abilities Coding helps improve academic writing performance. Children will be able to organize their thoughts and can enhance their writing abilities with this activity.
There are several Free coding kids websites and as well paid (but cheap) websites that teach coding for kids. We've rounded up 12 of our favorite coding programs for kids below.
Free coding websites for kids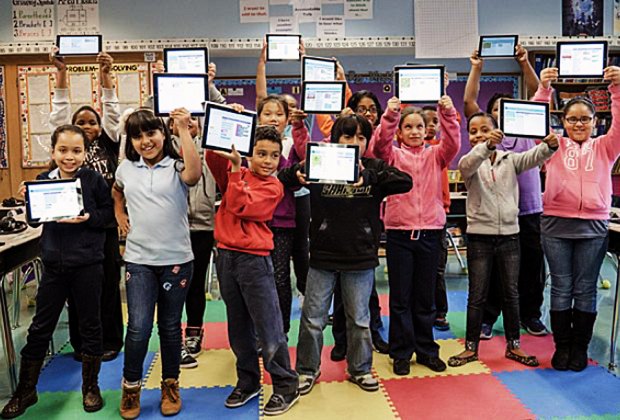 Students celebrate completing their coding challenges. Photo courtesy of Code.org.
Code Monster
Particularly useful for kids, Code Monster features two adjacent boxes. One displays code, and the other shows what the code does. As you play with the code (with some help from a prompt), you learn what each command does.
Scratch
Designed by MIT students and aimed at children ages 8-16, this easy-to-use programming language lets kids build almost anything they can dream of. There are no obscure lines of code here. Instead, arrange and snap together Scratch blocks as if they are virtual Legos. It's more than just a coding guide; it's a vibrant online community of programmers who swap ideas and inspiration.
Khan Academy
Known for its extensive and challenging math games, Khan Academy also has basic programming tutorials that teach kids how to build graphics, animations, interactive visualizations, and more. Its latest addition is a partnership with Pixar, which gives users a chance to learn how Pixar artists do their jobs.
Code.org
This nonprofit foundation's website is an excellent starting point for coding novices. It shares plenty of useful online resources, apps, and even local schools that teach coding. Be sure to watch the inspirational video on the main page. The current iteration features some of the biggest names in tech talking about how they got started in coding.
Swift Playgrounds
Designed by Apple for the iPad, Swift Playgrounds is a much more sophisticated-looking version of Code Combat (see below), with the added benefit of being FREE. Kids solve interactive puzzles in the guided "Learn to Code" lessons to master the basics of coding or experiment with a wide range of challenges that let users explore many unique coding experiences. It requires an iPad with iOS 12.0 or higher.
The excellent firm known as Coder Kids provides kids of all ages with coding workshops and camps that can be attended in-person, online, or on-demand. The free on-demand session that they provide, Introduction to Scratch Coding, is the ideal approach for children to get started with the world of computer programming.
They provide a free on-demand lesson that you may take whenever it's convenient for you called Introduction to Scratch Coding. During the course, Coder Kids will teach children how to create a Scratch account and will instruct them on the fundamentals of using Scratch. They will also learn how to express themselves on Scratch in ways that are entertaining and occasionally ridiculous.
The students won't go on to learn how to code until they have a firm grasp of Scratch's user interface and are comfortable with the program's fundamentals. Kids will have a strong foundation in coding by the end of this course, which engagingly covers the fundamentals of Scratch. They will be able to finish the Pokemon in Space project, which will be the cherry on top!
Other on-demand seminars may be taken through Coder Kids for an affordable price, and the company also provides private tutoring lessons both online and in-person.
Code Monkey is another fantastic website that provides children with access to free coding tutorials. This web-based service, in addition to having a catchy name, is founded on the principle of instructing youngsters in coding within the context of the dynamic environment of online gaming.
The user's role in Code Monkey is to assist a monkey in its pursuit of bananas, which is the game's overarching goal. For this to take place, the user will need to complete several different challenges and tasks to correctly program the monkey to move toward the bananas.
After completing the game, the participants should be equipped with the knowledge and abilities necessary to enter the field of game creation and begin creating their games. Players are given access to a text-based editor in Code Monkey, which allows them to write their games with CoffeeScript.
If a youngster learns this language early on, it will be much simpler for them to pick up JavaScript later on, when they may become more interested in the field of computer programming. On its website, Code Monkey provides users with 250 free tasks that allow them to learn the fundamentals and test the waters. After that, you will be able to unlock all 400 challenges by upgrading to the premium edition of the game.
Crunchzilla.com – Code Monster
When it comes to enhancing your children's understanding of coding, one of the most user-friendly instructional platforms available is Crunchzilla. It provides knowledge interestingly and entertainingly, which is ideal for teaching the brains of younger people.
When you first launch Crunchzilla, you'll be presented with a choice between its four distinct levels of coding instruction. These levels are as follows: Code Monster for preteens (or younger under supervision), Code Maven for adolescents and adults, Game Maven for ages 16 and up, and Data Maven, which focuses on statistics for ages 12 and up.
We will be concentrating on Code Monster because it is designed for younger children; nonetheless, it is helpful to be aware that there are higher levels to which one can advance after finishing each step.
In its most basic form, Code Monster offers interactive coding practice by way of the JavaScript programming language. The layout is comprised of a visual of a helpful monster that has a chat bubble attached to it. The bubble shows queries and detailed instructions.
There are two boxes further down, the first of which is for text-based coding and the second of which displays the outcomes of the input codes. To go to the next level, it goes without saying that you will be required to enter the correct code.
Because it is so simple to see the results of one's coding efforts very immediately, this website has a far better chance of attracting the interest of younger pupils.
Are you looking for a creative and engaging approach to introducing your child to the world of coding? Then you should probably think about using Blockly. This is a very fascinating platform that combines coding with games to provide a programming experience that is both helpful and enjoyable for its users.
Blocky is a platform that provides a range of games that embrace the methodology of teaching children how to code via the use of interactive challenges. These games have a wide variety of different elements, such as birds, riddles, mazes, music, and movies. The goal is to persuade the children to solve a problem, write a tale, or achieve certain goals by typing in code or moving code blocks around using a drag-and-drop interface.
Children will be able to view the immediate effects of their coding text, which will assist them in completely realizing and visualizing what it is that they are capable of constructing.
Code for Life is a coding curriculum that can be utilized with kids from elementary/primary school up to high school. It teaches everything from fundamental coding ideas up to coding through gameplay utilizing Blockly and, later on, Python. Teachers have access to valuable resources in the form of a library that contains detailed lesson plans.
Coders may learn game design with the aid of Gamester Mechanic by completing interesting, game-based missions, with the end aim being to create and publish their video games. It is a popular option in Information and Computer Technology courses since students may use it for free to play and study at home and school.
Through the exploration of gameplay and development, CodinGame allows high school students to strengthen their existing coding abilities. This is a free website that teaches students how to code in several languages, including C++, HTML, Java, Python, Ruby, and Swift. Students may practice by solving puzzles, fighting in coding wars, contributing to multi-player games, and learning how to code in these languages.
Even experienced programmers and grownups find this website helpful because of the free lessons that make it simple to begin work on any kind of coding project.
Code Maven is a website that teaches Javascript to people of all ages through 59 different interactive classes. Students follow the instructions, inputting the code as they go, and the results are shown live on the screen in front of them. Code Monster is the parent company of Code Maven.
When compared to Code Monster, the lessons are presented at a more rapid pace and include more difficult problems. They also teach more complex ideas, such as animating things and developing a grading system.
This free kids coding tool is fantastic for students of a younger age group. Children may learn how to code graphically with Spritebox, and then move on to learning it manually. Coders set out on an adventure to recover the bits of a shattered rocket. Along the way, they visit new planets, interact with unique people, solve puzzles, and get access to a variety of fascinating clothes.
This application may be downloaded for nothing from either the Google Play Store or the iTunes App Store.
The Code Karts app is a pre-coding tool that shows novice programmers how much fun they can have with computer programming. it is one of the best coding apps for kids out there. Children are given a visual representation of how coding works through the use of race cars, and when they design a circuit for the vehicle to race on, they are shown how the process works. Not only are they learning how to code, but they also get to compete in exciting vehicle races.
On iTunes, Google Play, and Amazon, the download is completely free.
Another amazing coding app for kids is App inventor, it is easy because of its visual, block-based programming language. This website teaches children how to code via the use of video lessons and pre-made courses.
App Inventor was first developed by Google and allows users to write code for Android apps simply by dragging and dropping virtual items around on a computer screen. This method is very much like programming using blocks. The course starts with the installation of App Inventor and then continues to the construction of Android apps that are increasingly more difficult. Using App Inventor, students acquire the knowledge necessary to create mobile applications and distribute them to others. It's not only easy but also entertaining and enlightening.
Since MIT is now the online host for App Inventor, we are fortunate to have access to it at no cost. The video and text-based tutorials have been honed to a point where they are suitable for use by educators, and they have been compiled into a course-in-a-box format. With App Inventor, you won't need to forbid your children from using their phones since it will teach them how to navigate through them.
Children may learn the fundamentals of coding while programming their 3D games using Kodu Game Lab. Block-based programming, which condenses textual code into graphical representations of blocks, is utilized on this platform. Children have the opportunity to acquire a broad spectrum of coding abilities, such as subroutines, polymorphism, variables, branching, loops, numeric and string manipulation, and more.
It may be downloaded for free on Windows-based personal computers as well as Xbox consoles, but it is not yet accessible on Macs or Android devices. It is simple to get started, even for novices like children who have never done anything like this before. Learn about the many worlds that have been created by previous students, as well as helpful coding advice for your very first 3D game.
Glitch is a straightforward platform for the development of web applications. Because they are streamlining and improving the developer tools, it is becoming more suitable for preteens and teenagers who are interested in learning how to code. The process of collaboratively coding on Glitch is analogous to working in Google Docs, in that numerous users can work on the same project at the same time.
There is no configuration required, and you can view the changes you make in real-time on the website as you type. Students have access to tools that are not only straightforward but also quite powerful, allowing them to construct their websites and create remix projects using real-world languages and frameworks.
Children are capable of working together on projects or in groups on teams. On Glitch, expressing oneself with code is not only simple but also enjoyable. In addition to this, they are supported by a community of developers operating at all different levels.
Students are relieved of the responsibility of fumbling around with servers and setting up. They are now able to write code that is up to industry standards from the ground up.
The coding website Codewars is geared toward children and teenagers who like healthy competition. Training with other programmers is one of the best ways to enhance your abilities at Codewars. Challenges in coding languages such as CoffeeScript, JavaScript, Python, Ruby, Java, Clojure, Haskell, and C# are commonly used by programmers in their quest for expertise (Csharp).
The first phase in Codewars is to pick a programming language and demonstrate that you are proficient in it. This strategy is inspired by the kata, which is a kind of training used in Japanese martial arts. The programmer receives a ranking and another task based on how well they completed the first challenge. The difficulties will increase as you move through the trials. Honor points are awarded to the Coder character whenever that character completes a task.
After completing a task, a coder is granted access to the solutions developed by other coders who have also successfully finished the same challenge. The programmer can gain fresh insights into the functioning of the code by becoming familiar with the methods used by other individuals.
Learning and perfecting coding abilities has never been more interesting or enjoyable than with this method. It can be of particular use to younger children and teenagers who are attempting to master a language or increase their knowledge of languages they have just mastered.
Low-Cost and Subscription-Based Coding Programs for Kids

Codecademy
The basic class is FREE, then $19.99/month
This interactive website is user-friendly and teaches kids basic code through fun, simple exercises that feel like games. To go beyond the basics, you'll need to subscribe.
Code Avengers
$20-$29/month following a FREE trial
While Code Avengers lacks the eye-catching graphics of other options, it does offer a series of free intro classes in building web pages, apps, and games. Get started with the seven days free trial, which grants access to the first five lessons in each course, ranging from Python to web development, JavaScript, and more. If you like what you see, purchase a membership plan.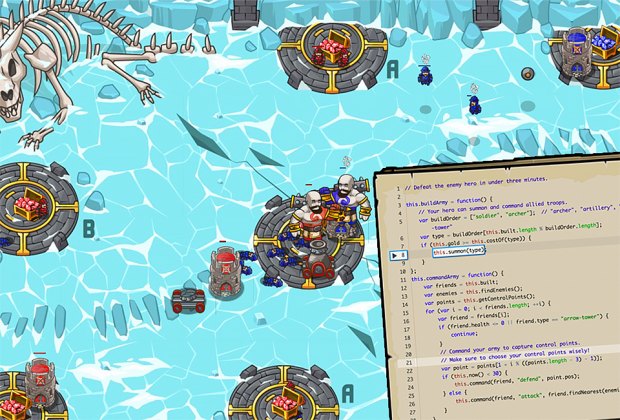 Kids learn how to program their own games. Photo courtesy of Code Combat
Codemoji
Prices start at $7/month with discounts for long-term commitments; multiple users are allowed
Put those ubiquitous emojis to work educationally with this website that eschews complex codes for users friendly expressions, quite literally. Kids learn to code by using emojis to substitute for HTML or CSS codes. They'll have so much fun they won't realize the work they're putting in. The initial lesson is FREE.
Code Combat
Prices start at $9.99/month following FREE trial
Best for older kids, Code Combat uses an interactive, competitive gameplay mode to stimulate learning. Kids can be online, playing in seconds; advanced skills do come with a cost. The game itself looks quite antiquated and might not thrill kids raised with games more sophisticated than Donkey Kong.
Stencyl
Starter programming is FREE, then $99-$199/year depending on the package selected
Inspired by Scratch's snapping blocks system, this software allows users to create simple games for iOS, Android, Flash, Windows, Linux, and Mac systems. If your child is serious about it, there are paid pro plans that come with advanced functionality, including the ability to publish and sell your games. Best for kids ages 12 and up.
Lightbot
$2.99 one-time charge
Lightbot's low-cost app is all-ages friendly and available for iOS, Android, and Amazon devices.
Kodable
$6.99/month or $59.88/year following a FREE trial
Kodable has built a full-fledged coding curriculum for kids ages 4-10. Kindergartners can learn basic programming logic and build from there so that by the time they're in fifth grade, they're writing JavaScript code. Widely used in schools, Kodable is also available on iOS devices.
If you liked this article, then please subscribe to our YouTube Channel for WordPress video tutorials. You can also find us on Twitter  and Facebook