An alternative to Snapchat is a platform that provides similar features and functionality to Snapchat. These substitutes can be used for messaging, exchanging images and videos, and interacting with followers or friends.
Are you looking for the best app similar to Snapchat? If so, you need to know there are many options to consider, whether for privacy reasons, additional functionality, or just a different experience.
In this guide, we'll introduce you to the ten best similar app to Snapchat. These apps each offer a unique combination of texting, photo sharing, and creativity, so let's examine these options in more detail to determine which best meets your needs.
Table of Contents
10 BEST SIMILAR APP TO SNAPCHAT
The best similar app to Snapchat is:
1. B612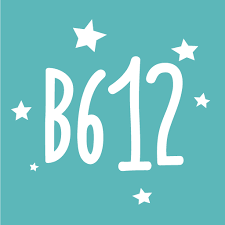 B612 is a must-have when it comes to beauty filters and effects. It is one of the most widely used apps for shooting images and creating works of art and a similar app to Snapchat.
B612 offers more than 1,500 distinctive stickers that use facial recognition technology to transform your face into an adorable animal of various shapes and sizes. Additionally, you can experiment with its real-time cosmetic effects to achieve a glass-skin complexion or the ideal face shape.
There are a ton of filters available in B612, as well. You'll undoubtedly find filters that suit your needs, whether you want them for selfies or landscape photos. Through its extensive music library of captivating songs, the software also enables the creation of music videos.
2. BIGO LIVE
Even though you may have tried every social media app available and each lacks some essential functions then one possible exception is Bigo Live, which is a similar app to Snapchat.
According to its name, Bigo Live is primarily designed for users who wish to live-stream and share their everyday moments, skills, and hobbies with the entire globe.
One of the most popular live-streaming services is Bigo Live, which has more than 200 million users. After learning about its capabilities, this is one of the most promising Snapchat-like apps.
3. SNOW
The SNOW camera app is the only similar app to Snapchat if you enjoy augmented reality cosmetic elements. Thanks to its robust yet straightforward features, over 200 million people use it worldwide.
Thousands of stickers are available in SNOW, but what makes it truly unique is its capacity to help you locate the ideal photo using AR-based beauty and cosmetics effects.
You can emphasize significant events in your day with various effects, experiment with new cosmetic appearances, and use integrated creative tools to produce visually appealing photographs. A video editing tool is also available to help you make your movies even more attractive to your social media fans.
4. TIKTOK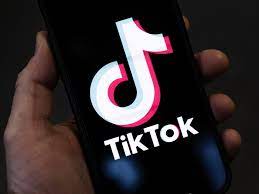 It is hardly remarkable that TikTok has grown to such incredible proportions and is also a similar app to Snapchat. Everyone is aware of how much video watching is popular online. Utilizing this, TikTok developed an application that stands out as the best platform for watching and sharing short films.
Although it's simple to assume that TikTok is solely for users who follow the newest dance trends, regular individuals also enjoy sharing random events from their days. It might not be the finest substitute for Snapchat, but it is equally entertaining.
5. FACEBOOK MESSENGER
Since Snapchat's launch, Facebook has monitored it, and the social media juggernaut was aware that Snapchat had developed a novel method for enthralling and maintaining consumers, making it a similar app to Snapchat.
Facebook was also beginning to feel stale as Snapchat became more and more well-known. In response to Snapchat's rejection of Facebook's offer to purchase it, the company added features similar to those of Snapchat to its other products, such as Instagram and Facebook Messenger.0020
Users of Messenger began to primarily enjoy 3D masks, facial filters, and special effects, and they continued to improve. In 2017, they included the "My Day" feature, which was changed to Facebook Stories a while later. This enabled users to distribute transient content, just like Snapchat.
It's a fantastic substitute for popular social media platforms like Snapchat, which lets you utilize several personas and engage in conversations with optional end-to-end encryption. You may use it to send messages, exchange data, and share things like music, films, stickers, and images. It may also interact with bots and reply to messages sent by other users. The service also supports voice and video calls.
6. INSTAGRAM
It's not surprising that Instagram is the most similar app to Snapchat. Instagram has a lot of capabilities that make it the Swiss army knife of social media programs, even though it is most recognized for being a photo and video-sharing app.
Today, all it takes is a few touches on your device to access Instagram's built-in facial filters. These filtered images can be shared as Stories or via direct messages on social media.
Instagram gives you the quickest access to face filters even though you might be seeking apps that are less popular than it since you and your friends are almost certainly already using it.
7. SLINGSHOT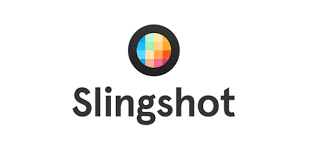 Slingshot is another instant messaging service that can be considered a similar app to Snapchat. You can use it to send momentary messages. The unique feature of Slingshot is that you may react to your friends' social media posts by making your own creative and original photographs or movies.
There are two ways to proceed after clicking a picture or a video. If your photograph or video doesn't turn out as you had hoped, you can select the "reshoot" option. It enables you to attempt once more. The second choice, sketch, indicates that you are satisfied with your product and are prepared to change and deliver it.
Slingshot is fantastic and operates without any sharp edges. Its user interface could be more varied and more pleasant. By selecting a feature that sends a text message automatically, you can also ask your friends to utilize it. The app is okay in terms of security, and the auditors have not made any significant assertions that condemn the software in any way.
8. YOVO
Yovo is a similar app to Snapchat, and the outstanding feature of Yovo is that it fixes one of Snapchat's most significant flaws. Although the image or media file you transmit on Snapchat vanishes, the recipient can always screenshot it and save it to their archives. As a result, it becomes risky to communicate private or confidential files you want to disappear. Yovo gets rid of this uncertainty.
Although it doesn't outright forbid it, taking screenshots is rendered useless because of the static distortion wave it sends across the screen. Scott Richardson created the "D-fence" method. The app will soon debut on Android, where it is currently unavailable.
9. CYBER DUST
Cyberdust is a practical instant messenger with incredible features and a similar app to Snapchat. Along with the fundamental capability of sending self-destructive messages, which classifies Cyberdust as a Snapchat competitor app, it also has some incredible inside features.
Along with sending photographs, you can also send URLs that expire after a short while, stickers, GIFs, and animations. Adding captions to pictures is another way to edit them. To keep track of chats, Cyberdust also lets you pin sent messages.
Security-wise, Cyberdust is also incredibly dependable. To prevent unwanted use, it only sends encrypted photos. Additionally, it alerts you if the recipient attempts to screenshot your message, preventing your material from being downloaded to their hard drive.
10. CLIPCHAT

With a simple touch interface, Clipchat is a similar app to Snapchat that lets you send self-destructing images. This app resembles Snapchat so much that it appears to be a copy of the earlier one.
In contrast to the quirky user interfaces of other apps, Clipchat features a beautiful interface that is significantly more straightforward than Snapchat. A blurry preview of the photo is the first thing the recipient sees once you send it via Clipchat.
Thanks to an animation effect, it becomes clear and no longer blurry after he clicks it. While sharing photos is the default setting on Snapchat, sharing videos is the setting on Clipchat.
WHY DO YOU NEED SNAPCHAT ALTERNATIVE?
There may be several reasons why someone may want a Snapchat alternative. Here are a few typical reasons:
Although Snapchat is typically free, some users could seek substitutes that offer the same functionality without in-app payments or advertising.

Diverse User Population: Individuals may look for an alternate social media platform with a more varied user population or one that targets particular niches depending on their interests or target audience.

Snapchat has already been involved in privacy-related problems, including data breaches and questions about how it manages user data. Some people may seek more privacy-focused alternatives.

Platform Preferences: Everybody has distinct social media platform preferences. Some people could choose a different platform over Snapchat because of its user interface, functionality, or community.

Features and functionality: Some people's demands or interests may be met by Snapchat's features and functionality. Some users might look for substitutes that offer particular capabilities that Snapchat does not have or can accommodate various forms of content sharing.

Security Issues: Users concerned about the security of messages and other content posted on Snapchat may look into other platforms offering more advanced security measures like end-to-end encryption.

Update annoyance: Snapchat, like many other apps, is updated and changed from time to time, which may only sometimes be in line with user preferences. Some users might switch to alternatives if they don't like how Snapchat is developing.

Snapchat may not be accessible in all areas or nations due to geographical restrictions. Some people might need alternatives if they cannot use Snapchat because of regional limitations.
FREQUENTLY ASKED QUESTIONS
Is it Safe to Use Snapchat?

In the past, Snapchat's assertion that its content genuinely disappears after a set amount of time has various security flaws. However, hackers have used this opening to access users' data.
However, Snapchat has significantly improved its security due to recent bug fixes and security patch upgrades, with the shared media files now being end-to-end encrypted. Although the data is first saved on Snapchat's servers, this does not preclude hacking of those servers.
As a result, Snapchat is entirely secure. Nevertheless, no app is safe from cyberattacks because hackers can manipulate social circumstances to access private data online.
Is It Possible To Use Snapchat Filters Without Using Snapchat?

Without downloading the app, you can obtain unique Snapchat filters on some of Snapchat's closest competitors, such as Instagram Direct. The B612 – Beauty and Filter camera app also has many features. The masks in this software resemble Snap Chat masks since you can utilize a facial recognition tool with it.
You may view cartoon marks, beauty tools, and other elements to live-edit your photographs because all effects are organized into a collection. Simply put, there are alternatives to Snapchat when it comes to filters.
Why would anybody use a Snapchat alternative?

One can desire to employ a Snapchat substitute for several reasons. This includes privacy worries, discontent with Snapchat's features or user experience, security inclinations, or a desire for a platform with a new focus
What are some well-liked Snapchat alternatives?

Some popular Snapchat alternatives include Instagram, WhatsApp, Facebook Messenger, TikTok, Yovo, Clipchat etc
Are there any free Snapchat alternatives?

Many Snapchat alternatives provide essential functions for free, but others may also offer premium or subscription-based features that enable extra functionality or remove advertisements. Verify the pricing structure of the particular solution you select.
CONCLUSION
In conclusion, there are many alternatives to Snapchat, and the ideal one for you will depend on your interests and priorities. There are options available to match your demands, whether you're searching for increased privacy, a different set of services, or a change in social atmosphere.
You can choose between the multimedia-rich Instagram and the privacy-focused Signal. Investigating these possibilities may reveal fresh approaches to communicating, sharing, and participating in the vibrant world of social media. So, experiment with a few other options to find the one that resonates most with you.
If you liked this article, then please subscribe to our YouTube Channel for videos relating to this article. You can also find us on Twitter and Facebook.
REFERENCES
Turbofuture.com
Beebom.com
RECOMMENDATIONS
Free HD Quality Snapchat Video Download Without Watermark
How to recover deleted Snapchat memories (Solutions)
How to Send Money on Snapchat (Easy Ways)