Receipt scanner apps have grown to be essential resources for people and businesses looking to improve the efficiency of their bookkeeping procedures. These cutting-edge apps provide a practical and effective alternative to conventional paper-based methods for digital receipt management and capturing.
There are a whole lot of receipt scanner apps out there for businesses. A challenge that you might face is choosing the most appropriate one for your business. In this post, we have listed some of the best receipt scanner apps for your business. Endeavor to read this post to the end because it'll be very insightful.
Table of Contents
WHAT ARE RECEIPT SCANNER APPS?
Receipt scanner apps are mobile applications that can be downloaded on smartphones and are used to take pictures of your physical receipts and turn them into digital copies that you can easily get from shared cloud storage.
Receipt scanner apps use advanced technology like machine learning algorithms and Optical Character Recognition (OCR) to extract pertinent data from receipts, such as dates, amounts, merchant names, and even itemized information. All you simply have to do is snap a receipt using your smartphone and let the software handle the rest with a few taps.
DOES YOUR BUSINESS NEED THE BEST RECEIPT SCANNER APP?
The easiest approach to determine whether your company needs a receipt scanner app is to consider how often and how complicated your refund process is. If you have a huge client base, you'll need one. This will automate the process of filling, saving, and sending receipts.
For people and companies trying to keep track of and manage their financial activities and expenses, receipt scanner apps can be a helpful resource. With the aid of these tools, users can quickly scan and digitize paper receipts, extract pertinent data via Optical Character Recognition (OCR), and classify and tag the receipts for simple tracking and administration.
These receipt scanner apps also analyze historical data on employee engagement and business expenses and this could help your staff members. Receipt scanner apps reduce the amount of manual documentation required for cost data management and reimbursement, it may be advantageous to all corporate people.
CORE FEATURES OF BEST RECEIPT SCANNER APPS
Good receipt scanner apps should have the following core features:
1. Flexibility
An excellent receipt scanner app should be portable. It can come in the shape of a handheld scanner and should be usable under different circumstances. The scanner's size is also important. Choose a device that is small and light enough to slip easily into a purse or briefcase.
2. Storage Capacity And Safety
You should take your receipt scanner's storage limits into account before choosing between physical and cloud storage. Would you be scanning invoices every day or every week? Will you use it all year long, or will you simply use it occasionally? This could assist you in determining how much storage space you'll need on an external disk or for your receipt scanner app.
Make sure the storage location you choose is safe. Make sure that every document and receipt is protected by many layers of security. Conventional receipts and documents might be physically destroyed or damaged, but if the right security measures are not taken, digital data could fall into the wrong hands.
3. Ability To Export
After scanning your receipts, make sure your scanner captures the entirety of your workflow. Do you intend to store them on the cloud? Are you going to forward these to someone else? You need your receipt scanner to be able to move scanned documents with ease.
4. Availability Online
Like mobility, a receipt scanner that is accessible online is useful. Your procedure will be accelerated by the speed at which you can link with accounting software. You will therefore be able to access your receipts from anywhere at any time.
5. Speed
Scanning receipts for spending statements is one of the most tedious tasks a company may have. People usually want to get this task done as quickly as possible, and a receipt scanner that scans extremely quickly could help. A picture of your documents could be taken by certain scanners in as little as 7.5 seconds. You can scan multiple receipts at once using this.
6. File Formats
The format of your receipts may vary depending on the purpose for which you intend to use them. You may be required by a tax accountant to scan or upload all of your receipts in PDF format, even when your work expense application is limited to accepting JPG images. To avoid having to manually scan each receipt once it has been scanned, find out what file types your scanner supports.
You might like: 20 Best Accounting Software For Small Businesses
BEST RECEIPT SCANNER APPS FOR BUSINESSES
Below, we have listed some of the best receipt scanner apps for your business. They include:
1. Veryfi
At the top of our list of the best receipt scanner apps is Veryfi. Veryfi is an app for scanning invoices and receipts that uses artificial intelligence to classify and extract data from scanned documents for simple spending management and organization.
Veryfi is an excellent choice because it can sync with accounting software, store business documents in a secure vault, and connect to multiple online services like banking and payroll.
If you need safe document storage with HIPAA, CCPA, and GDPR compliance, Veryfi is a great option. Veryfi is certified for security measures including SOC 2 Type 2 and encryption and complies with several privacy laws, including HIPAA, CCPA, and GDPR.
Features
Has a Free-forever plan
Works with HIPAA, GDPR SOC 2 Type 2, and CCPA
Uses AI to parse
Integrates with payroll apps and Slack
2. Zoho Expense
Zoho Expense is one of the most popular and easy-to-use receipt scanner apps. It is a cloud-based tool that offers all the standard capabilities like automated receipt scanning, incredibly thorough reports, and interfaces with many accounting software. It has a free plan that can accommodate up to three users.
The platform is great because of its affordable price and user-friendly layout for beginners. It is too easy to understand and won't break the bank for any business owner. It also integrates easily with other Zoho products which makes the receipt scanner app become a more comprehensive value engine.
It has 3 payment plans; Standard at $5 per user per month, Premium at $8 per user per month, and Enterprise at $12 per user per month.
Features
Cloud-based access.
Mobile app.
Automatic receipt scanning.
Seamless integration with other Zoho software.
3. Neat Receipts
Neat Receipts is next on our list of best receipt scanner apps. It is a portable scanner and an organizing tool. With the Neat Receipts mobile scanner, you can scan documents, contact cards, and receipts while on the go. The software finds, gathers, and arranges relevant data.
It is possible to fit the NeatReceipts portable scanner into a briefcase, backpack, or carry-on due to its lightweight and small design. It doesn't need AC power either. Once you've connected it to your computer via USB, you can begin using it.
Features
Your computer can power it via USB.
Neat scans and extracts data from everything you scan.
Create tax or expenditure reports, export to Excel, or sync contacts using Outlook or Address Book more quickly.
Free 30-day trial of NeatCloud
Sync and back the Neat files
4. SAP Concur
The Concur mobile app is next on our list of best receipt scanner apps. It has a function that allows you to scan receipts which lets your staff members effectively extract data from paper receipts and track them while on the move using a smartphone. 
You can track and validate your employees' purchases at Concur Expense by using the app, which immediately produces an expense record and sends it there. An activity dashboard, spending data, interface with accounting software, and other functions are included as extras. However, SAP Concur may cost more than its rivals because it is a commonly used expense management tool for large businesses.
5. FreshBooks
FreshBooks is another feature-rich, cloud-based receipt scanner app on our list of best receipt scanner apps. However, receipt scanning makes up a very small portion of the total capability of this app. Time tracking, invoicing, and accounting are the main uses of this platform. Therefore, this app provides the broader financial management power you need.
For several reasons, freelancers will find this tool suitable. Its time-tracking feature, for starters, makes paying clients hourly a breeze and you can use the software to accept credit card payments. FreshBooks also allows for automatic billing, which is great for organizations with regular revenue streams and retainer fees.
Features
Time-tracking.
Mileage calculations.
Integrations with payment processors.
Automated invoices.
6. SparkReceipt
SparkReceipt is next on our list of best receipt scanner apps. It is an app that scans receipts and is intended for use by both individuals and small enterprises for managing financial documents.
One of its main features is that it uses ChatGPT AI technology for data extraction from receipts. This approach speeds up information capture from receipts, cuts down on manual data input time, and improves the accuracy of recorded costs and income.
SparkReceipt is a platform for handling a range of business documents other than scanning receipts. Documents like bank statements, invoices, and contracts can be scanned, uploaded, and stored by users in its cloud-based storage.
Features
Receipt scanner powered by ChatGPT AI
Expense and income tracking
Accurate daily currency conversion rates across 150 currencies
Supports both inclusive and exclusive tax modes
Option to forward receipts from email directly to the app
Unlimited cloud storage for all business documents
7. Fyle
Fyle is also one of the most amazing receipt scanner apps for businesses. It is an expense management software with robust mobile apps for cost tracking and receipt scanning. It uses AI to gather all the data from paper receipts and generates an expense without the need for human labor.
It also automatically enforces compliance through pre-submission inspections. All that remains for your staff to do is check and turn in their receipts, and approvers will be able to tell right away whether any infractions have occurred.
Fyle can also be used for expenditure control. It allows you to retrieve receipts via text messaging and alerts you seconds after your card has been swiped. The Standard plan for Fyle starts from $4.99 per active user per month, billed annually.
You might want to read: 13 Best Accounting Software For Construction
8. Wave Accounting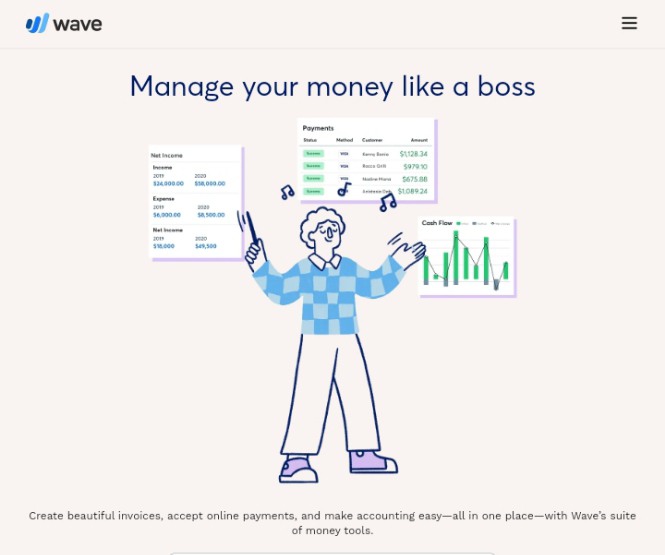 Next on our list of best receipt scanner apps is Wave Accounting. It is a free cloud-based accounting software solution that is cost-effective for small enterprises. Its feature that allows you to scan an infinite number of receipts makes it very appealing. This choice is ideal for you if you deal with a lot of invoices and receipts.
The fact that you can utilize Wave's other solutions makes the platform even better. It also has software for payroll, accounting, and invoicing.
Features
Cloud-based access.
Unlimited receipt scanning.
Access to other Wave titles.
Accountants are available for support.
9. Dext
Dext is another app that made our list of best receipt scanner apps. With 99% accuracy, Dext gathers and prepares your documentation, processing it right away into your accounting program. It enables you to devote more time to worthwhile endeavors.
Features
Uses Dext Prepare to digitize and organize all of your documents.
Gathers the data you request from a bank statement, a bill, or a receipt and send it to your accounting program.
10. Expensify
If Expensify doesn't make our list of best receipt scanner apps, our list will probably be regarded as incomplete. Expensify is a cloud-based software solution for scanning receipts for companies of all sizes. Beginners find the site particularly appealing. The platform is quite simple to use and requires no technical skills.
The software also facilitates quick data retrieval for beginners. An immense number of apps, such as Uber, Lyft, and even travel agencies like Delta and Kayak, can be easily integrated with it. This integration helps you eliminate the need for manual expenditure. It costs $5 per month per user with the Expensify Card
Features
Lots of handy integrations.
Beautiful user interface.
Jargon-free.
Many free options.
11. QuickBooks Online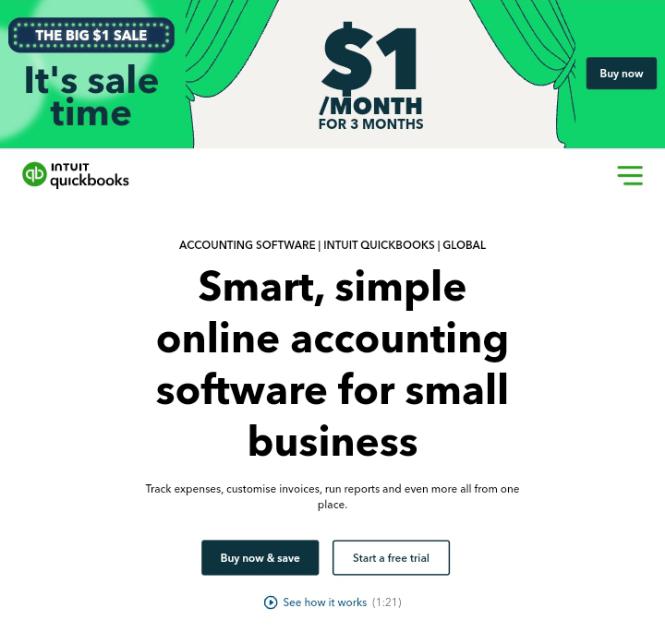 The last app on our list of best receipt scanner apps is QuickBooks Online. Users can easily track and record vendor receipts with QuickBooks Online's receipt scanner tool. These receipts can be sent to the app by email, a computer, or a mobile device, among other methods. After uploading, QuickBooks creates a transaction for review by using AI to extract data from the receipt.
The receipt scanner feature of QuickBooks Online is incredibly helpful for businesses that already use it for bookkeeping and accounting.
You can match the receipt to an existing transaction within the app, assign the receipt to an account, and make any necessary adjustments. You save time and effort by having financial record tracking and organization made more efficient.
It has four payment plans; Easy Start which costs $5.50 per month, Essentials at $11 per month, Plus at $16.50 per month and Advanced at $35 per month.
Features
Integrates with other QuickBooks products
You can email your receipts
Receipt auto matching
FAQS
Can receipt scanner apps be trusted?
To protect user data, receipt scanner apps usually employ security features like password protection, encryption, and secure servers. Certain apps might also comply with industry rules like GDPR or HIPAA. Before using any receipt scanner app, it's crucial to read over its security precautions. You should also use strong passwords and other security best practices to safeguard your data.
How much do receipt scanner apps cost?
Receipt scanner app prices might differ significantly based on the features, functionalities of the app, the available subscription choices, and the pricing structure. While some receipt scanner apps require a subscription fee to access all functions, others are free to use with optional paid upgrades or premium features. Depending on the app and the membership plan chosen, the cost of a paid receipt scanner app can vary from a few dollars per month to several hundred dollars annually.
How accurate is the receipt scanning technology?
With the use of state-of-the-art OCR (Optical Character Recognition) and machine learning algorithms, the accuracy of receipt scanning technology has increased significantly. However, errors may occasionally occur, necessitating human verification to ensure accuracy, especially for significant uses like tax reporting or expense reporting. To maintain data integrity and rectify potential inconsistencies, human monitoring is still required.
FINAL WORDS
Converting your paper receipts to digital ones could make tracking your spending simpler. Because most apps can automatically send such receipts to expense reports, your work can be easy.
The ideal receipt scanner apps for your businesses will depend on your demands, as well as how and when you need to use it. Try out some of the apps mentioned above to determine which one is best for you.
We hope this post was helpful. Your views and thoughts are always welcome. You can share them in the comment section below.
If you liked this article, then please subscribe to our YouTube Channel for videos relating to this article. You can also find us on Twitter and Facebook.
REFERENCE
https://www.techrepublic.com
https://happay.com
RECOMMENDATIONS