Coding is quickly becoming an essential skill, one that will prepare your kids to succeed in this digital world that has changed from what it used to be. We are now in an era where virtually anything can be done online, likewise, parenting has also changed from what it used to be. Children now spend more time on the screen, you'd be surprised what a five-year-old can do on an Android phone, so how can you encourage your kids to pick up coding? Do you know that there are free coding games for kids of different age groups?
In the words of the late Apple CEO Steve Jobs
"Everyone in this country should learn how to code, because it teaches you how to think."
Do you want to replace the time your kids spent watching cartoons with something else that can improve their cognitive development? Or you're looking for the best educational online games that your kids will find interesting? Then look no further because, in this article, I will be showing you the best coding games and coding websites for kids, coding games for teens, or whatever age group your child may belong to.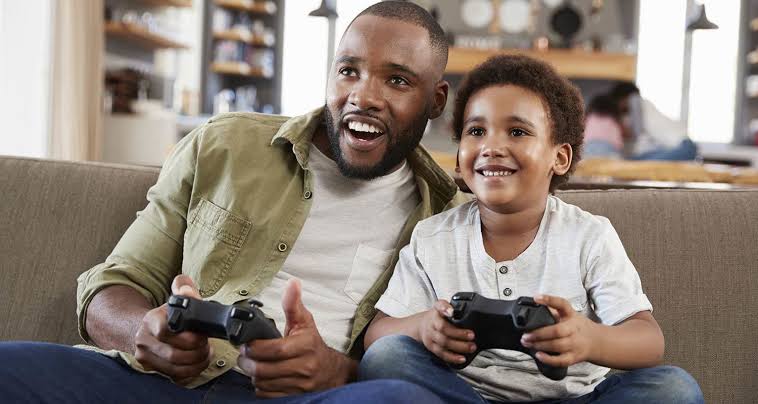 These games are not just for entertainment purposes but could ultimately help your kids develop an interest in computer programming and also help improve their problem-solving skills and critical thinking. If you're already thinking about this, here's what you should know about coding. 
Table of Contents
What is coding?

In layman's terms, coding is an act of writing computer programs or a set of instructions in order to perform a task. It is the process of transforming ideas, solutions, and instructions into a language that the computer can understand and execute. It's just basically a way humans can communicate with computers.
Furthermore, coding is also known as programming and the process involves activities such as analysis, designing, generating algorithms, profiling algorithms' accuracy and resource consumption, building, and the implementing algorithms
Also read: The Best Coding Schools in Nigeria
Top Free Coding Games for kids

These are Techibyte's best coding games and program games for kids. If you're looking to get your kid interested in coding, these coding websites and games are the best way to do it. Not sure where to get started? Start with our list of the best coding websites for children, many of which are available for your children to play with for free.
Top 12 Coding Games for Kids and Teens
Code Karts
CodeSpark
Kodable
Scratch
Move The Turtle
Code.org
Code Monkey
Tynker
Codemoji
Goldieblox
Blocky Games
CodeCombat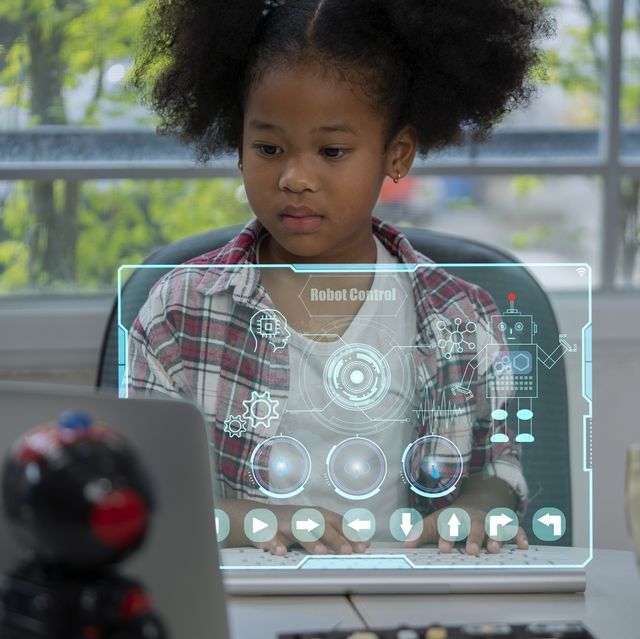 1. Code Karts
CodeKarts website is one of the choice platforms that introduces coding concepts to young children through the use of logical puzzles in the form of a fun racetrack. The main concept behind this coding game is for young children to use directional bricks to get their race car to the finish line, providing a stimulating coding environment.
The game has over 70 different levels and two different game modes, enough to keep your children glued to their screens.
Interestingly, Code Karts come in more than 20 different languages, the best part is you can also download the game absolutely free from your app store.
2. CodeSpark
CodeSpark app is an award-winning kids gaming platform founded by Grant Hosford and Joe Shochet, a former Disney Imagineer and Creative Director. CodeSpark has wide-ranging games and challenges designed to deliver education and coding instruction as "fun." You kids will think it's play but your child's early accomplishments will inspire and propel them throughout the rest of their lives.
Currently, there are over 20 million children in more than 200 different countries using CodeSpark to learn through puzzles, games, printables, and even projects, bringing the fun from the screen to life. Your child will definitely pick up a new skill every week. CodeSpark is however available to download on your app stores with a month's free trial.
Kodable helps every kid build a foundation for their future. Kids learn core programming concepts through engaging games developed with real teachers and kids.
3. Kodable
Kodable app is an online resource that teaches kids to code at home or in school using fun interactive games while providing teachers with a complete k-5 coding curriculum for the classroom. It is utilized by parents and educators all over the globe.
Kodable has over 70 different lessons combining both on-screen and off-screen components as it breaks down computer science topics into basic concepts that kids can use for life.
Kodable helps every kid build a foundation for their future, they learn core programming concepts through engaging games developed with real teachers and kids.
All materials for each lesson are included, and the skills they learn from coding carry over into other areas, improving their critical thinking, communication, collaboration, and creativity. Kodable is available for free down on the Play store and the app store, while the premium version is available at $29
4. Scratch
ScratchJr is an introductory programming language that enables young children (ages 5-7) to create their own interactive stories and games. Children snap together graphical programming blocks to make characters move, jump, dance, and sing. Children can even modify characters in the paint editor, add their own voices and sounds, even insert photos of themselves — then use the programming blocks to make their characters come to life.
ScratchJr was inspired by the popular Scratch programming language (scratch.mit.edu), used by millions of young people (ages 8 and up) around the world to solve problems, design projects, and express themselves creatively on the computer.
The coding app exposes children to math and language concepts, supporting early-childhood literacy and numeracy. It is also available for free on the Google play store and Apple store.
5. Move the Turtle
Move The Turtle app is an educational app for iPhone and iPad that teaches children from age 5+ the basics of creating computer programs through the use of a friendly Turtle. By completing tasks, your kids will learn how to plan complex activities made of simple elements, how to reuse previously completed work, and how to use graphics and sound within programming.
The app is used in many schools and preschools around the world. You can purchase the app for your school using Apple Volume Purchase Program for Education. It is only available on the iOS platform for free.
6. Code.org
Code.org is an education innovation nonprofit dedicated to the vision that every student in every school has the opportunity to learn computer science as part of their core K-12 education. 
The platform aims to expand access to computer science in schools, with a focus on increasing participation by young women and students from other underrepresented groups. Code.org is the leading provider of K-12 computer science curricula in the largest school districts in the United States.
Code.org also organizes the annual Hour of Code campaign, which has engaged more than 15% of all students in the world. Code.org is supported by generous donors including Microsoft, Amazon, Google, and many others.
There are over 70 million students and 2 million teachers on the platform. Some of the interesting coding games that your kids can play on Code.org includes: Make a flappy game, Minecraft Hour of Code, Mario's Secret Adventure, Dance Party, Kodable, Make shapes with code, Blocks Jumper, and more.
7. CodeMonkey
CodeMonkey is a fun and educational game-based platform where kids learn to code without any prior experience. After completing CodeMonkey's award-winning coding courses, kids will be able to navigate through the programming world with a sense of confidence and accomplishment.
It offers educational resources for students of different grades and experience levels. From CodeMonkey Jr. to Banana Tales, students not only learn coding basics but also how to code in real programming languages. Through CodeMonkey, kids will develop the necessary skills for the future while having fun.
The app has expanded beyond the school walls and is available on the play store and apple store for anyone looking to learn coding skills.
8. Tynker
Tynker offers a fun way to learn programming and develop problem-solving & critical thinking skills for children ages 5-18. The platform provides over 5,000 learning modules, backed by hundreds of built-in tutorials and hands-on projects.
Tynker powers the creativity of over 60 million kids and serves thousands of schools and educators worldwide with interactive story-based learning that allows kids to learn the basics with easy block-based coding challenges before seamlessly transitioning to real-world text-based languages like JavaScript and Python. It also teaches the kids to have the ability to write interactive stories, modify Minecraft, program drones, and explore other STEM topics.
Following are some of the games available on the tynker platform: Monster High, Dragon Blast, Hot Wheels, Nature Walk, Space Quest, and Dance with friends.
9. Codemoji
Codemoji is another of the best free websites for kids to learn coding by playing various games. Its computer science curriculum for schools allows 1st-8th grade students to learn the basics of web development and coding, including HTML, CSS, and Javascript, in a fun and easy way, allowing them to create their own websites, animations, and much more with a unique and adaptable learning platform.
Codemoji's lesson system allows kids and teens to progress at their own speed, ensuring that each student not only completes but also comprehends every lesson. It is suitable for kids above 8 years who want to learn programming languages such as JavaScript, Python, etc.
10. Goldieblox: Adventures in Coding
Goldieblox coding games was founded by Debbie Sterling and established to reach girls at a young age, and introduce them (and oftentimes, their parents) to Science, Technology, Engineering, and Math (STEM)
It is hands-on fun with science, engineering, and technology. GoldieBlox toys inspire creativity with projects that teach kids how to build the stuff they love. Kids will have a blast programming the characters throughout the town and will learn all the basics of coding in the process. This game is inspiring for girls and shows them they truly can be anything they dream of and not just princesses.
Goldieblox was recognized with The Toy Industry Association's Toy of the Year and Apple's iOS App of the Year awards.
11. Blockly Games
Blockly Games is another best free online coding game for kids and adults that focus on block-based programming. The best part is that the website has various games such as solving maze puzzles, helping birds go to their nests, music games, and more.
The games are available in multiple languages such as Spanish, Italian, English, etc. All coding games that your kids can play on Blockly Games: Puzzle, Maze, Bird, Turtle, Movie, Music, Pond. All games are based on block-based programming, and It is available on the app stores for free.
12. CodeCombat
CodeCombat is an innovative game-based learning technology that has transformed the way students learn to code.
The platform is made with a drop-dead UI interface and interesting games that will make the kids excited to play different games. The game has various levels, and as your kids progress through these levels, the difficulty will increase. Each stage will teach your kids different programming concepts such as syntax, methods, loops, etc.
You will learn Python, JavaScript, and C++ programming languages using human, beginner-friendly terms. CodeCombat has helped over 20 million students enjoy learning Computer Science, teaching them to be critical, confident, and creative learners.
3 Reasons Why Kids Love Minecraft?

Let me quickly give you three reasons why kids love to play Minecraft.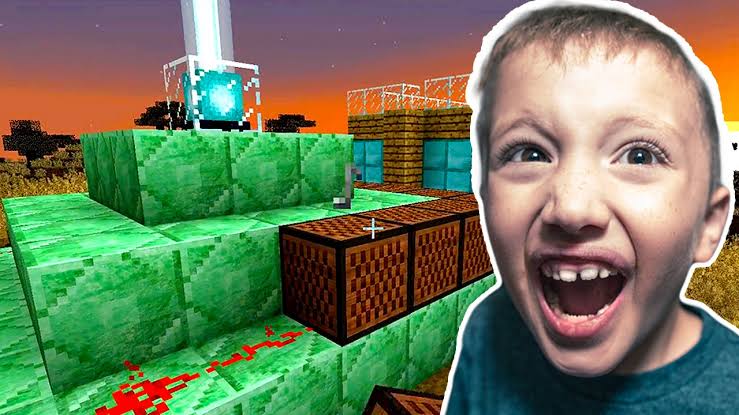 Minecraft is an extraordinary open-world sandbox game that mixes elements of survival, creativity, logic, building, crafting, adventure, exploration, and combat to create the most versatile game ever made. In Fact what's not to love about the game that has an amazing soundtrack, Quirky Graphics, adaptive experience, and mind-blowing visuals. These are some of the things that made Minecraft the best-selling video game of all time.
Minecraft has evolved to teach skills that include math, science, problem-solving, and even history lessons. The game has a special version just for schools to explore, "Minecraft Education Edition or MinecraftEDU." These are three unique reasons that make Minecraft tick:
The adventure

Minecraft is all about exploration and adventure. The game has two main game modes to choose from: Creative and Survival. The creative mode is about using your critical thinking to build without any threat or scarcity but the survival mode has all the adventure you can think of, zombies, skeletons, and spiders. You get to search for food and resources, build a shelter to hide in, and watch for other players who may want to take your precious hoard of gold and diamonds. Minecraft is basically all about finding new things as you go on exploring a never-ending world.

The Creative Versatility

Minecraft is created in a simple three-dimensional block design that comes in a multitude of different colors and textures. The game also allows you to channel the creative talent inside you into building anything you want. Almost anything has been built in Minecraft from a simple farm to floating cities to towering castles to reproduction of the Mona Lisa to all the cities in the game of thrones. All of these reasons together make Minecraft one of the most versatile games ever, which keeps players coming back time and again to build, explore, design, compete, socialize, and create to the far limits of their imagination.

Social Networking

Another cool reason why most players are addicted to Minecraft is that the game is best played with other players. There are many ways that players come together in Minecraft. One way is to create your very own world in the game using the "Realms" feature.

Players can then invite friends to join them online, where everyone can compete in races, capture the flag, and do puzzles of all sorts. Or they can simply build and explore the world together. Many people get to watch these videos on YouTube, and also watch its live-game streaming on Twitch.
Recommended
If you liked this article, then please subscribe to our YouTube Channel for WordPress video tutorials. You can also find us on Twitter and Facebook