Fun has become the new way to learn, learning does not have to be boring, tiring, or difficult thanks to Minecraft. What if there is an exciting way to prepare kids for the future? What if we could make kids love learning with video games that could improve their spatial reasoning? Have you heard about Minecraft coding for kids? What is Minecraft and how does it benefit your children? Can kids code in Minecraft?
In this article I'll be explaining everything you need to know about Minecraft, what is Minecraft coding for kids, and what you should know about the Minecraft education edition, I'll also recommend some free Minecraft online classes for your kids to get started.
What is Minecraft?
Minecraft is a three-dimensional computer game where players can build anything. The game was developed by Mojang Studios and was created by Markus "Notch" Persson in the Java programming language which was fully released to the public in November 2011.
In 2014, Microsoft acquired Mojang for $2.5 billion. By early 2018, over 176 million copies of Minecraft have been sold across all platforms. Minecraft has since been ported to several other platforms Like PCs, Macs, and Xbox 360. There's also a version for iPhone, iPad, Kindle Fire, and Android smartphones. It is currently the best-selling video game of all time, with over 238 million copies sold and nearly 140 million monthly active users as of 2021.
The game world is composed of rough 3D objects—mainly cubes and fluids and commonly called "blocks"—representing various materials, such as dirt, stone, ores, tree trunks, water, and lava. Players would have to create and break apart various kinds of blocks in three-dimensional worlds.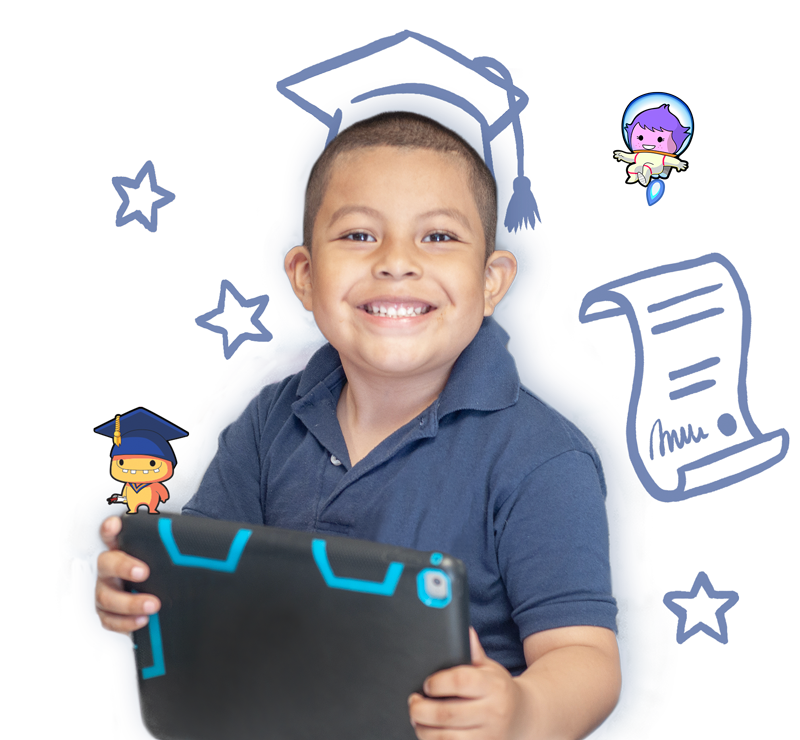 The core gameplay revolves around picking up and placing these objects. These blocks are arranged in a 3D grid, while players can move freely around the world. Players can "mine" blocks and then place them elsewhere, enabling them to build anything imaginable.
The game's two main modes are Survival and Creative. In Survival, players must find their own building supplies and food. They also interact with blocklike mobs or moving creatures. (Creepers and zombies are some of the dangerous ones.) In Creative, players are given supplies and do not have to eat to survive. They also can break all kinds of blocks immediately.
You can play Minecraft by yourself or connect to thousands of Minecraft online games (servers), some of which involve battling other players.
What is Minecraft coding for kids?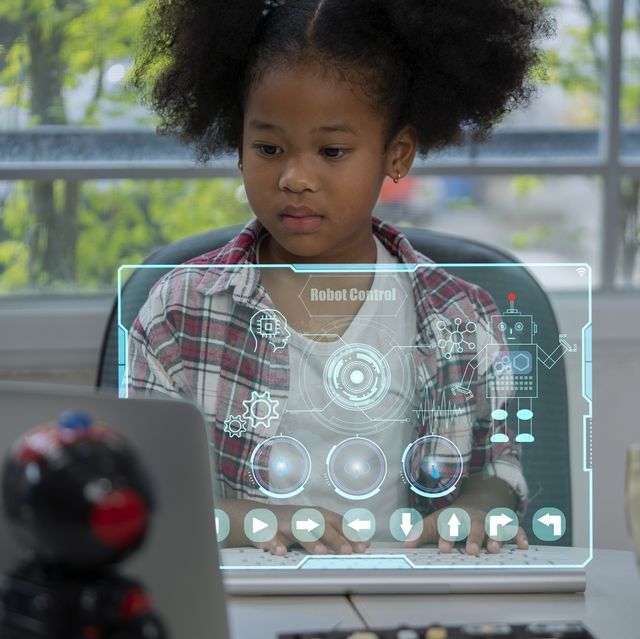 Minecraft coding is using simple computer code to add personalized items and gameplay to Minecraft. For instance, coders can create their own blocks and even design unique adventure maps to share with friends.
The Minecraft Education Edition

Minecraft Education Edition is a little bit different from the normal Minecraft as it adds some twists to its feature. It is an educational version of Minecraft specifically designed to aid teaching and to be used in the classroom or educational settings. The aim is for students to be drawn to the game anyway, this also allows teachers full control to help educate their students as they interact with this virtual world.
The Minecraft Education Edition is good for any age student and covers all grade levels. It's also suitable for both classroom and online classes. It gives students the opportunity to go on virtual field trips, tours, and remote learning through space and time. Or have groups work collaboratively on a project, regardless of where they are.
A great feature of the game is that it runs on many platforms and devices, from smartphones to laptops and desktops to Chromebooks and tablets. Currently, the game-based learning technology is live in more than 115 countries among millions of users worldwide.
Why is Minecraft Education Edition Important?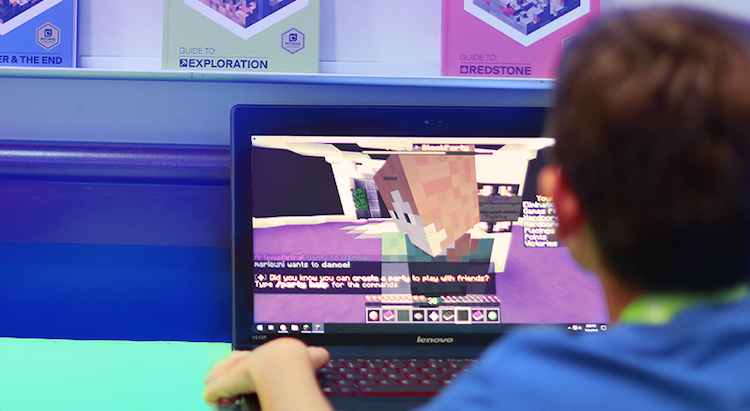 Documentation of Progress

One of the important features of Minecraft Education Edition is the Camera-portfolio feature that enables students to record screenshots of their work and document projects on the platform. As students take up tasks, their teachers can monitor each student's progress online or offline. 

Engaging Classroom Mode

The Minecraft Education Edition comes with a complimentary program that allows kids to work together in pairs or groups simply by joining their classmates' world. It also enables teachers or instructors to have a concrete view of the map and that of the other users. It basically groups everyone in a class in a group and allows the teacher to have an overview of them. Also, students can communicate and chat with each other. 
Prepares Kids for Digital Future

One of the fantastic reasons to love the Minecraft Education Edition is that it prepares students for the future, building future-ready skills like creativity, problem-solving, and systems thinking and nurturing a passion for play. It also engages them in STEM, coding, SEL, Language Arts, History, and other digital skills that will equip the capacity of each child. You can also link Minecraft with scratch.jr

Build Leadership skills

The game also helps kids take up challenges and look after each other. With its collaborative learning and after-school feature, it helps kids to create solutions to tasks and group assignments. 
Free Minecraft online classes

If you're just new to Minecraft, there are thousands of free lessons, downloadable worlds, and core school subject tutorials and curricula all at your fingertips on the internet. According to research, one-third of Minecraft players learned about the game via Internet videos. You can explore hundreds of courses created by educators around the world for students of all ages.
You can check out several free courses and paid ones on Udemy that can teach you how to create and run your own programs within Minecraft to create fantastic structures, mob teams, and funny potions. Also learn the basic principles of programming, with functions, logic, loops, and variables.
You can learn how to share your creations on a Minecraft server with other players who play and program with you. How to use Minecraft as a fun and engaging learning tool to learn and practice the fundamentals of coding. And how to give children the opportunity to move from being passive players to active game creators on the platform.
You can also visit social media sites such as YouTube, Facebook, and Reddit for Minecraft-related tutorials. As of May 2012, over four million Minecraft-related YouTube videos had been uploaded. The videos usually contain screen-capture footage of the game and voice-overs.
Yogscast is one of the most popular channels on YouTube. It's a British company that regularly produces Minecraft videos and content, their YouTube channel has gained much popularity and attracted billions of views.
You can also check out Jordan Maron who's also a popular YouTube figure that has created hundreds of Minecraft content that have gained international attention. 
On December 14, 2021, YouTube announced that the total number of Minecraft-related views exceeded one trillion since the game's inception in 2009.
What you should know about Minecraft hour of code

Minecraft hour of code is the result of a smooth collaboration between Microsoft and Code.org.
The idea was originally from code.org which is a nonprofit organization that was established in 2013 to encourage young kids to pick up digital skills and learn computer science at school. The objective is to basically make computer science as fun as the video game that most kids love to spend time playing. On the organization's website, code.org organized free coding training for interested children notwithstanding their gender or background. 
In 2013, code.org launched its foremost Code.org's "Hour of Code Challenge" to encourage students to complete short programming tutorials over the course of an hour. The challenge went viral and recorded millions of participants in over 63 distinct languages and 180+ countries. Since then, the number of one-hour coding tutorials worldwide has drastically increased.
Microsoft learned of this "hour of code challenge"  and thought of a partnership with code.org. On November 16, 2015, Minecraft Hour of Code was unveiled. It is a tutorial that was designed for kids from age six and above about the basics of programming within the Minecraft world. 
Minecraft Hour of Code

Minecraft Hour of Code started as a challenge and then became an excellent tutorial that is focused on introducing kids or anyone to basic programming skills in a simple, accessible way both in the classroom and remotely. 
The Minecraft Hour of Code takes about 1 hour to complete. After that, gamers complete 14 challenges based on what they've learned. It will also introduce the player to programming logic like Repeat Loops and If Statements. the player can choose to play as either Steve or Alex. You don't need to download or install it, and it is completely free.
For now, there are four Minecraft Hour of Code tools and scenarios for interested participants:
Minecraft Adventurer
Minecraft Designer
Minecraft Hero's Journey
Minecraft Voyage Aquatic
FAQ:

Does Minecraft Education teach coding?
Minecraft coding for kids uses a simplistic 1×1 block structure to make up the virtual worlds and objects. These blocks can actually be translated into a binary language of 1's and 0's to communicate with the computer.
The game is such an addictive one that engages the kids into a world of fun games, this is a smart way to introduce them to coding at the early stage of their lives.
You should also know that Minecraft uses java as its coding language. 
If you liked this article, then please subscribe to our YouTube Channel for WordPress video tutorials. You can also find us on Twitter  and Facebook