Unlike men, women have not always had equal access to higher education and professional advancement. Research says that oceanography and many other STEM courses were legally restricted to males throughout the first half of the twentieth century.
Many graduate and undergraduate scholarships are available to women. Several educational institutions and other groups have developed women in tech scholarship for women. Scholarships like this make higher education accessible to more women.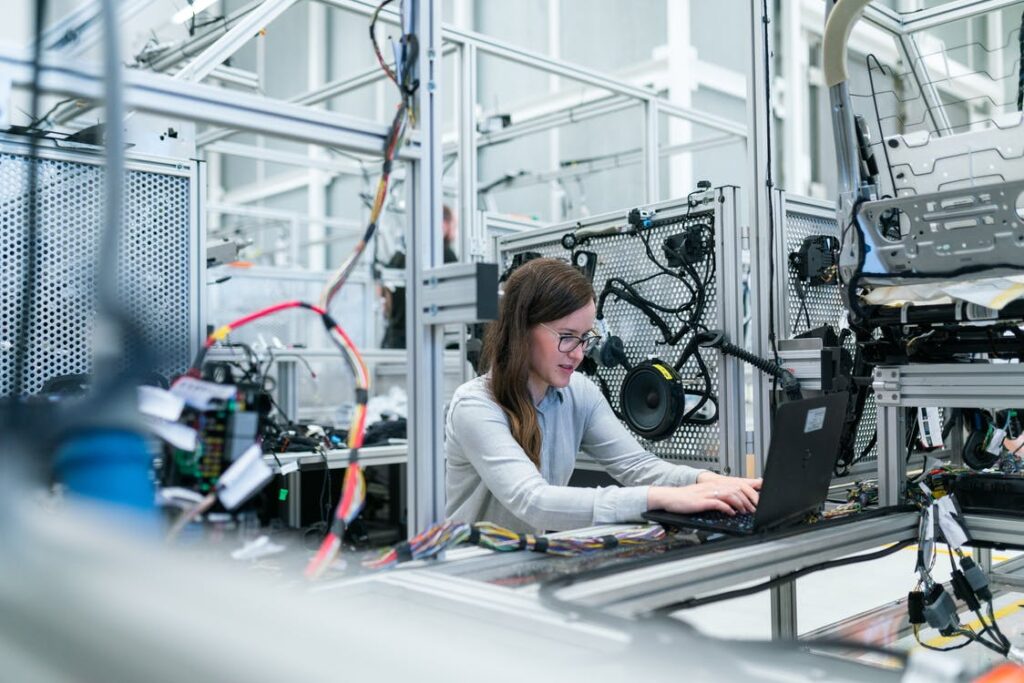 What Are the Criteria for a STEM Scholarship for Women?
If you're applying for women in tech scholarship, the funders want to know that you've got what it takes to overcome gender bias in the workplace and the classroom.

Many of these awards are specifically for students majoring in science, technology, engineering, or mathematics (STEM). To stand out, you should either avoid discussing STEM or write about a topic that isn't covered in a typical high school course.
Best Scholarship for Women in tech
These scholarships aim to create the conditions under which women may not only enroll in STEM courses.
This list compiles eight currently available scholarships to encourage and support high school and female college students to pursue STEM-related fields of study and careers.
1. TechWomen Scholarship
The United States Department of State's Educational and Cultural Affairs Bureau created TechWomen. The Department of State's Bureau of Educational and Cultural Affairs (E.C.A.) aims to promote international understanding and goodwill through educational and cultural interaction between the people of the United States and those of other countries.
The Tech Women scholarship program will cover your airfare, hotel, meals, incidentals, and local and event transportation costs. Participant expenses for things like personal travel and sightseeing not associated with the program will be covered on an as-needed basis.
Application Deadline: 13th January 2023.
2. Worthy Women Scholarship
Are you a woman over 30 pursuing an advanced degree in a professional field? If this sounds like you, you should apply for the Worthy Women's Scholarship! Three deserving ladies are awarded $2,500 yearly for their intelligent responses to the annual essay challenges. Worthy, a trusted marketplace for buying and selling fine jewels, is proud to support this award. Those who need financial aid to cover their college costs should apply for this scholarship immediately.
Application deadline: 5th December 2022
3. MPower Women in STEM Scholarship
MPower scholarship recipients must be women who plan to use their STEM education for the betterment of society and the environment and who have the potential to become role models and advocates for women in STEM, in keeping with MPOWER's mission to help high-potential global citizens realize their educational aspirations and become tomorrow's leading scientists and innovators.
Application deadline: 15th January 2023
4. The Science Ambassador Scholarship
The Science Ambassador women in tech scholarship are funded by Cards Against Humanity for a female student pursuing a degree in STEM (science, technology, engineering, or mathematics).
Women in their final year of high school or their first year of college should create a three-minute instructional video on a topic they're interested in and enthusiastic about in the STEM fields.
Application deadline: 13th December 2022.
The P.E.O. International Peace Scholarship
The P.E.O. International Peace Scholarship Fund is a women in tech scholarship that awards women from outside the United States and Canada to pursue graduate education at a U.S. or Canadian institution of higher learning. The fund's donors hope that these women will use the knowledge they gain to promote peace and stability in their home countries upon their return.
Online courses, research, internships, and practical training not coupled with academic study will not result in a scholarship.
Application deadline: 15th December 2022
A.B.C. Humane Wildlife Women in Tech Scholarship
A.B.C. Humane wildlife is a company run by a woman who is well aware of the powerful influence women can have while working in a predominantly male industry. A.B.C. Wildlife provides a scholarship to encourage more girls to pursue careers in science, technology, engineering, and mathematics in the hopes that they can help pave the way for other girls to follow in their footsteps.
Application deadline: 1st July 2023.
Women in Tech Scholarship at CIAT.
Currently, just 20% of the workforce comprises women in STEM fields (science, technology, engineering, and mathematics). The lack of women in STEM fields is a persistent problem. Thus, the CIAT Women in Technology Scholarship was established to provide financial aid to female students to assist in closing this gender gap. Awards of up to $2,500 are given annually to deserving female students majoring in STEM fields. Collectively, we can break through any barrier.
Application deadline: 2nd December 2022.
University of Birmingham Women in Tech Scholarship
Up to fifty women will be given financial aid to enroll in introductory programming and data analytics courses under the Women in Tech Scholarship (Boot Camps).
This Birmingham women in tech scholarship have the backing of the top technology industry, which will help guide the women through their professional development. Companies like PwC, A.W.S., HSBC, WISE, and the Silicon Canal network are helping us with this initiative. Recipients will receive a £4,000 tuition reduction, mentorship and career services. Grants will be given out based on merit; applicants who fulfill all requirements (including any subject-specific requirements) may not necessarily be chosen.
Application deadline: 26th August 2023.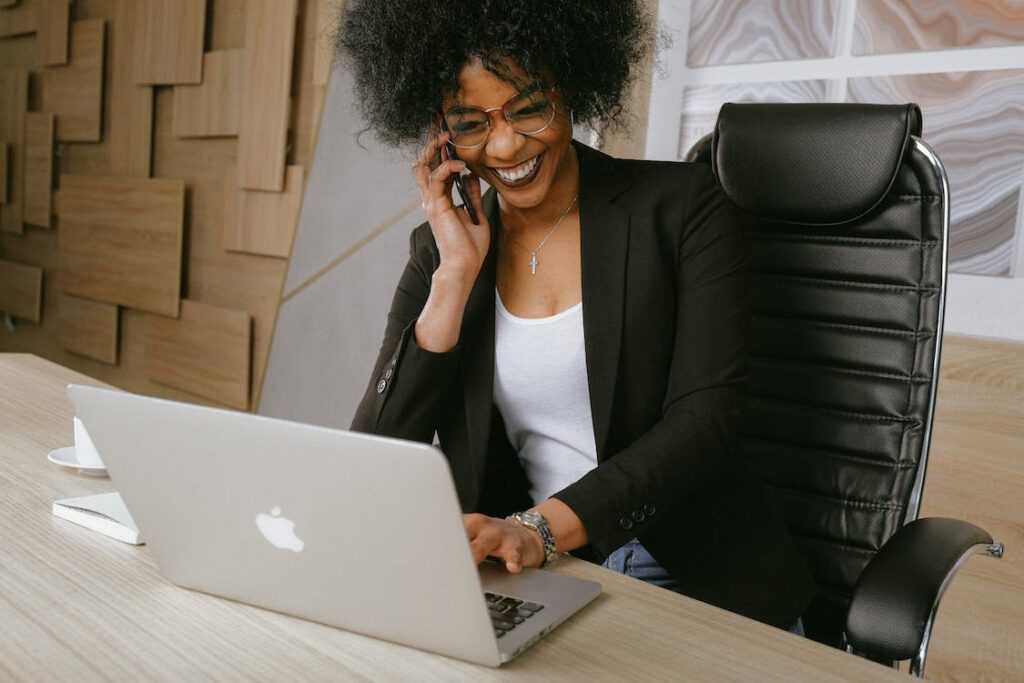 How to Get Science, Technology, Engineering, and Math Scholarships
Applicants for STEM scholarships must demonstrate academic success and potential in the STEM disciplines. High school graduates with a strong academic track record have a significant advantage when applying to elite private institutions.
Make an effort to learn more about the topic.
You merely need the right research skills to locate the scholarship that fits your needs. Internet connectivity makes it possible for hundreds of thousands of scholarships, but it might be daunting to sort through them all.
Apply in multiple schools.
You should submit scholarship applications for schools in which you meet the criteria. Don't only apply for the biggest or most prestigious scholarships. Apply even if you don't fit the bill if you're confident in your abilities and feel you'd be an asset to the team. There are many less-competitive, no-strings-attached opportunities to earn free cash through smaller scholarship programs.
Begin on time.
Start early! Since many scholarship applications need essays or letters of reference, getting a head start gives you the best chance of producing quality work. Time spent on requesting recommendations and editing essays may quickly add up.
Customize your application
Scholarships have varying requirements for candidates. Although it is alright to reuse essays, each application should have an original essay written specifically for that prize. Make sure your personal statement responds to their concerns and demonstrates why you are the most deserving applicant for the scholarship in question.
Pick references from people who already know you well.
A bad recommendation might ruin your application. It's important to pick recommenders based not on their status but on how well they know you as a person, student, or researcher. Please try to drop by during their working hours, meet with them, and provide them with all they need to compose an effective letter on your behalf (CV, essays, etc.). Also, make sure your recommenders are a good fit for the scholarship you're asking for. Some scholarship programs prioritize community service, while others value research more.
Frequently Asked Questions About STEM Scholarships
Some costs might be difficult to manage and put a financial strain on college-bound women. Fortunately, many grants and scholarships are available to high school graduates, college and university students, and graduate students to defray some of the costs of higher education.
What is the best way to apply for scholarships?
You may increase your chances of receiving a scholarship by carefully reviewing the application criteria, writing excellent essays, and investigating the organizations providing financing for the scholarships.
2. Are STEAM scholarship real?
Scholarships in the STEM fields are 100% valid. People who want to study STEM fields at a certain university frequently receive these grants.
3. Do you know if there are scholarships for vocational or trade schools?
Scholarships exist for students attending vocational schools, vocational programs, trade schools, two-year community colleges, and four-year universities.
4. How many scholarships can I get?
You can apply for and receive an unlimited number of athletic scholarships. A sufficient number of them, if any, are available. You can get money for college from several sources, including the college's athletics scholarship and other unaffiliated awards.
5. What can I do to increase my eligibility for STEM-related scholarships?
It would be best if you took time with the essays to increase your chances of acceptance. If you're applying for a STEM scholarship, taking your time with the essay portion is vital, as many of the colleges offering these awards demand it.
6. How can I increase my chances of winning a scholarship?
You may increase your chances of winning a scholarship by carefully reviewing the application criteria, writing excellent essays, and investigating the organizations providing funds for the awards.
7. Are college scholarships considered taxable income?
Your taxable income can be deducted from scholarship money earned in the STEM fields. The basic rule is that grants and scholarships are taxed if they are used to pay for things like education, housing, and food.
Conclusion
Scholarships from Women in Tech are awarded to deserving female students who want to pursue careers in business, technology, entrepreneurship, or data science. Unique among scholarship programs, the Woman in Tech Scholarship Competition recognizes and celebrates women in business and technology.
Many of these scholarships are available for first-year and transfer students at the undergraduate and graduate levels. It's generally agreed that more can be done to support women working in STEM and the financial sector. As many fewer women than males work in any of these sectors, expanding the pool of potential contributors is essential to see any significant progress made. These scholarship programs are made to inspire young women to follow their dreams in finance and technology, two of the most promising industries.