Digital Banking is not the same thing as online banking, I know you've heard alot about online banking because every traditional bank is now trying to get all of their customers online in order to serve them better. But what exactly is a digital bank and what should you know about it today?
Before we give you a list of the top digital banks in Nigeria right now, let's take a moment to understand how digital banks came to become the new norm and why you should probably get onboard today.
The introduction of digital banking could be traced back to the inception of ATMs and then credit and debit cards in the 1960s. But with the growth of technology and the internet brings about the need to better connect retailers with suppliers, businesses to customers and then the need to use the internet to transact faster.
By the 1990s the Internet became widely available to more people in more countries and online banking started becoming the norm.
But in Nigeria, the evolution of broadband technology and the introduction of e-commerce systems in the 2000s has ushered in what we now know as digital banking today.
What is digital banking in Nigeria?

Digital banking is the process of rendering banking services via the internet through digital banks and not the traditional bank settings. With digital banks, you are able to perform banking transactions easily online without the need of a physical bank.
Digital banking in Nigeria is on the rise, since over 60% of consumers now use their smartphones as the preferred method for digital banking and because of the numerous benefits it has compared to regular banks.
How Open Banking Fintech in Africa will shape the continent
Here are the top digital banks in Nigeria in no particular order.
ALAT
V by VFD (Vbank)
Kuda
Rubies
OneBank
Sparkle
Eyowo
Top digital banks in Nigeria according to Techibytes
ALAT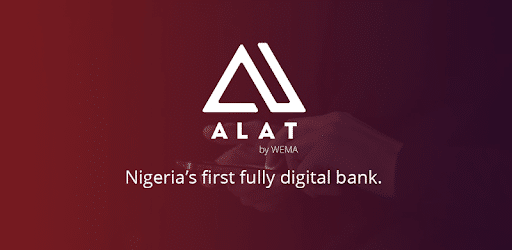 ALAT is a fully digital bank by one of Nigeria's oldest banks, it is designed by Wema Bank to deliver next gen banking experience to today's customer.
ALAT has lots of features that come with it, for example you can open an account with just a tap of a button with no paperwork required, you can easily save without any technical hassles with a built in simple and automated savings plan and earn 10% annual interest.
To get started, All you need is a phone number and a BVN. Other information needed are things like your name and address.
Few features of ALAT:
Open an account in minutes
ALAT offers free debit cards
Simple Savings plan
Free Transfers and payments
Instant loans
Free Virtual dollar card and more.
With over 20,000 downloads, ALAT is one of the best digital bank apps in Nigeria and it is available on Google Play store and Apple app store. You can register here.
2. V by VFD (Vbank)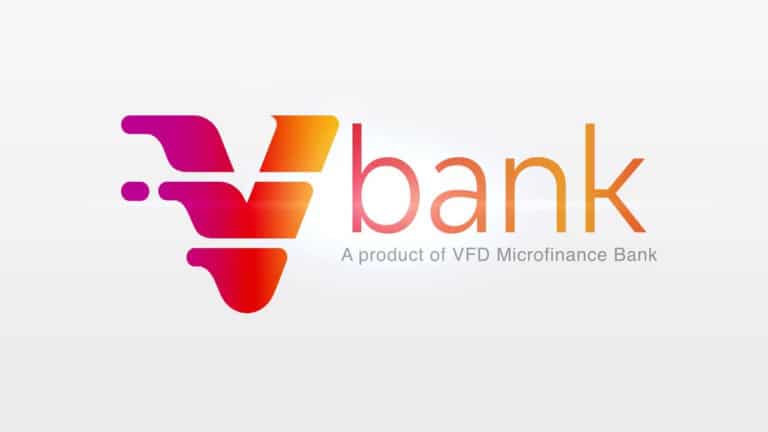 V by VFD, also known as Bank or just V, is one of the leading digital banks in Nigeria. It is owned by VFD Microfinance bank, who is a member of the VFD Group.
VFD allows users to set up a bank account in 2 minutes. Customers can save money with V Bank using their phone and earn bigger interest than the ones offered by regular commercial banks.
You can earn 17% on your funds when you open a fixed deposit account.
V bank account lets you do your budgeting and perform any banking transactions for free.
You can also become a V agent and make a little extra cash referring people to the bank.
features of Vbank:
Open a free account in under 2 minutes
Cardless withdrawal
Fixed Deposit
Zero charge on transactions
Access to Loans
Target savings
Vbank is available on Google Play Store and Apple app store. Remember to use this link to register for free.
3. Kuda

Kuda or Kuda Bank is top on our list of top digital banks in Nigeria for various reasons.
It is a free digital-only bank that was founded in 2017 but started operating with a microfinance license and then launched a mobile banking service, it was renamed Kuda Bank in 2019 and was founded by Babs Ogundeyi and Musty Mustapha. 
Kuda offers lots of benefits that regular banks will rather charge customers for. They offer free ATM cards and 25 monthly free transfers to any bank account in Nigeria. Kuda also does not charge card maintenance fees. These are things you pay for with a regular bank and this is why many Gen Z are much endeared to the digital bank.
Key features of Kuda Bank
You can Open a free account in minutes
Free debit card
Free ATM withdrawal
No card maintenance fee
Savings
Free ATM Debit card
Kuda Overdraft
Kuda is one of the largest digital banks in Africa and it is available on the Google Play Store and Apple app store. You can use this link to register.
4. Rubies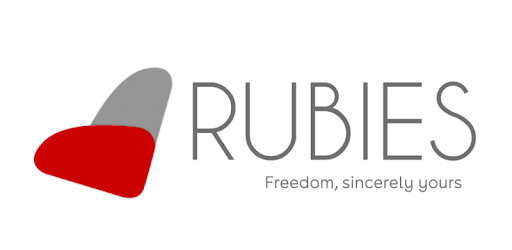 Rubies or Rubies Bank is a 100% digital banking platform, offering zero fee banking experience targeted at millennials, young professionals, SMEs, quasi-financial institutions and fintech startups in Nigeria.
Co-Founded by Temitope Olakunle who's also the CEO, Rubies brings a new combo of Banking Technology, Marketing and Engagements powered by Cloud Technology, AI and analytics to the next generation.
On the Rubies platform, you have the freedom to choose and customize your own account number, meaning you can use your wedding date, birthday, phone number or any number of choices as your account number..
Key features of Rubies
You can Open and customize account number
Savings
Free Virtual dollar card
Pay bills
Invoices
Money request
Rubies insurance
Loan
You can earn a few extra bucks on the Rubies Bank by telling your friend about the platform. Each time your friends do transactions, you get credited 50% of the fees they pay per transaction. That means you get paid for their funds' transfer, bill payment, and airtime purchase.
You can Click here to get started on the Rubies platform available on Android play store and Apple app store and start making money.
5. OneBank
OneBank or One is a 100% digital banking app owned and operated by one of the top banks in Nigeria Sterling bank. It offers the ability to register and bank instantly on the platform, you can make payments, invest and borrow money, all in the OneBank app.
One account is FDIC-insured through its bank partners, Coastal Community Bank, Member FDIC.
With OneBank, a customer can get everything done without entering a bank branch. You can self-onboard, enter your BVN, upload your documents and start transacting on the platform.
OneBank also has an interesting feature known as the "Ajo scheme." Which is a way to invite your friends to start a contribution. Ajo is very common in major cities in Nigeria, especially in the South west.
Key features of OneBank
You can Create instant wallet
Savings
Investment
Loan
Free foreign transfer
Bills payment
Airtime and Data
Ajo Scheme
You can register with this link and get started on the One platform, it is available on the Google Play Store and Apple app store.
6. Sparkle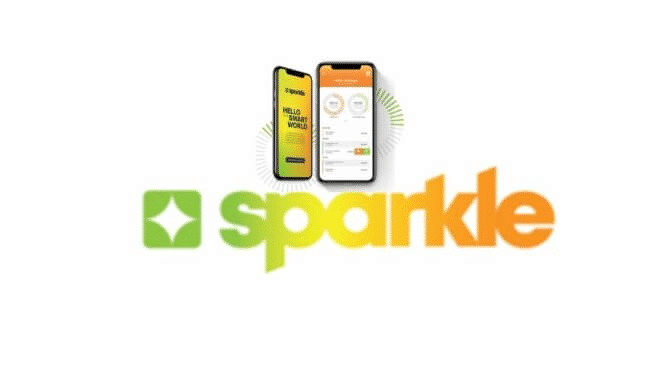 Sparkle is a digital bank that allows you to switch between using your physical card or your virtual card. With either of your cards, payments can be made on the go. 
Sparkle Microfinance Bank is licensed by the Central Bank of Nigeria (CBN). All deposits are insured by the Nigerian Deposit Insurance Corporation (NDIC). The man behind Sparkle is Uzoma Dozie, the former CEO of Diamond Bank which is now Access bank.
The platform has many amazing features that will make life comfortable for its customers. You can split bills with family and friends. You can find a breakdown of how you spend your money and many more amazing features.
Key features of Sparkle:
You can Open a free instant account
Savings
Free Physical and virtual cards
Sparkle Stash
Request money
Invoices
You can register on the Sparkle platform with this link. It is available on the Google Play Store and Apple app store.
7. Eyowo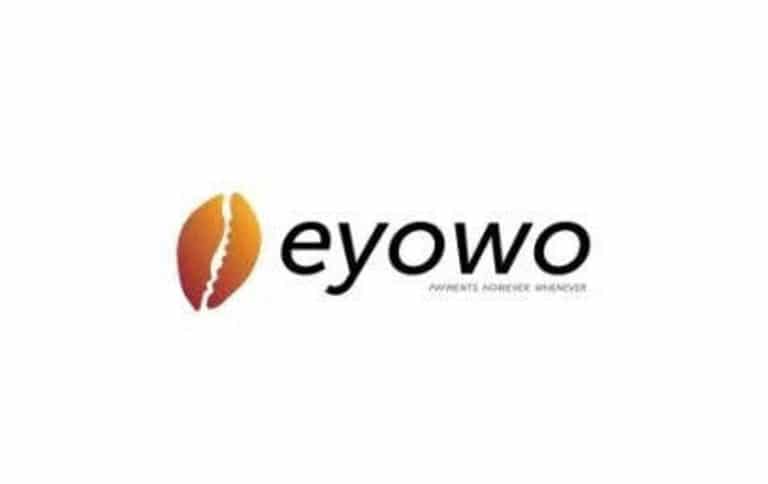 Eyowo is a Nigerian Fintech platform and digital banking platform that helps to send, spend, receive, save and borrow money through its mobile and web app.
Co-founded by Oluwatomi Amao to provide simple, modern, and reliable financial services to anyone, anywhere with a phone number in Nigeria.
Eyowo's services are delivered by two regulated entities, Eyowo Integrated Payments Limited and Eyowo Microfinance Bank.
The account opening process is made very easy and stress-free. With your phone number, you can open an account in minutes. Take control of your money, your life and your spending.
There are many interesting features on the eyowo platform, one of which is Customers can borrow money at 0% interest rate. That is very very rare in the banking world today.
Key features of Eyowo
Open a free account in minutes
0% interest rate loan
Savings
Scan to pay
Free Dollar cards
Free Debit cards
Cardless ATM withdrawal
Pay bills
Eyowo is available on the Google Play Store and Apple app store. To get started, You can also use the Eyowo USSD code: *4255# and also click this link to register.
What you should know about Digital Banks
Digital banks in Nigeria are offering a new and much easier way to bank compared to regular banks. More Nigerians are embracing the idea of digital banking and you should definitely try one today to save yourself a little stress or if you are already on any of these platforms, you can share your experience in the comment section.
If you enjoy this article, kindly share on your social media platforms.