Here are the best Video Conferencing platforms as it is now an easier way to communicate. No doubt, the impact of the Coronavirus disease otherwise known as COVID-19 is being felt in every sector; from businesses to health to energy to aviation, countries going on lockdown, people's movement is restricted, social distancing everywhere, and companies affected; the list goes on and on.
But of all the aforementioned impacts, there is one that is notable; meeting people you love or work with/for or need to see. As a result of this, we've seen some drastic changes like companies telling their employees to work remotely. In fact, before the outbreak it was easy to go see a friend, however with the stay-at-home policy already implemented in many countries all over the world, that might not be the case.
So the question on many people's lips is how can I meet those I want/need to meet? Thankfully, there are several solid video chatting and conferencing apps available that can help you keep in touch with everyone you need to, and many of these video platforms are free, this article discusses 8 of those services
8 best video conferencing platforms
Note: The list is in no particular order
Zoom is one of the most popular video conferencing solutions for businesses, and individuals and the best video conferencing software there is. With user satisfaction of 99%, it boasts more than 40 million participants.
It is feature-rich, with various plans based on business size and needs, an unlimited number of meetings, and no account setup required to meet. Prices range from free for basic personal meetings to $19.99/month/host (with a minimum of 100 hosts) for large enterprises.
The features for the enterprise-level plan include up to 200 meeting participants, unlimited cloud storage, custom emails, a vanity meeting URL, and more. So next time you want to call that friend of yours, try zoom
Zoom has won over 4 awards for being the best video conferencing service, it has also hosted over 1 billion meetings
Google's Hangouts Meet is a video conferencing tool integrated into the G Suite platform that allows people to hop on meetings via a web link through their laptop or mobile app, or phone line. If your organization uses G Suite, you can create that link directly through a Google Calendar invite. It's a solid free option for easy business chats if you already use G Suite, you enjoy the benefits of G Suite services alongside.
Features included for the enterprise plan include up to 250 participants per call, the ability to record, live caption, and save meetings directly to Google Drive, Gmail log analysis in big query, Unlimited Google Drive cloud storage (or 1TB per user if fewer than 5 users) and more (See here for more info)
Microsoft Teams is a unified communication and collaboration platform that combines persistent workplace chat, video meetings, file storage, and application integration.
For companies that run on Office 365, Microsoft Teams brings together chat, video meetings, audio calling, and Office apps like Word, Excel, and PowerPoint into one hub for teamwork. If you have Office 365, you already have teams, but if you don't, there is a free version available.
Microsoft also rolled out updates in March lifting user limit restrictions on those free versions and is also offering a six-month free trial of its enterprise software suite Office 365 E1 for businesses not already licensed for Teams. Otherwise, Office 365 business plans that include Teams start at $5/user/month. Some notable features include immersive reading, inline message translation, integration with other Microsoft services like Word, Excel, Power BI, etc

An extremely popular collaboration tool used in organizations all over the globe, Slack has integrated video conferencing features. If your organization is not using Slack, adopting it for video conferencing probably doesn't make much sense.
Video conferencing is like an add-on to the functionality of Slack and can be a great tool for integrating hybrid teams. One-on-one video chat is part of Slack's free account offerings, but for larger meetings, customized enterprise pricing
One notable fact about Slack is that it is not owned by any of the Big Companies like Google, Facebook, or Microsoft, yet it is seen as the major competitor to these guys, in fact on November 2, 2016, Microsoft announced Teams to the public as a direct competitor to Slack.
So what has Slack got, well Slack has a large-scale collaboration and alignment with support for up to 500,000 users, access to 10,000 of your team's most recent messages
GoToMeeting is another popular and newer option in the video conferencing space. This one supports 15 participants in the lowest subscription tier and 25-125 in the higher tiers -GoToWebinar, which supports up to 1000 participants.
Some of the other features include a Material Design UI, calendar syncing, a text chat in every meeting, presentation features, and more. The video and audio quality are above average with this one.
This is great for small businesses or small teams within a larger business. There are other options with higher ceilings.
Read more on Everything About Web3 You Need To Know | 2022
RemotePC Meeting
RemotePC Meeting is complemented by several video conferencing capabilities that simplify the cooperation process. To begin, you can immediately create a meeting and share it via a clickable link with your colleagues or employees.
The Chrome extension makes sharing meeting links much easier, and the program is compatible with Google, Outlook, and Yahoo calendars.
Furthermore, meetings can be joined through VoIP for added security and in cases where an individual's internet connection is limited. There is no maximum number of team members that may be added to a video conference, and numerous built-in personal and group chat capabilities are included.
Additionally, you can share your screen to facilitate the delivery of presentations or make a point. All sessions are recordable and can be stored as video or audio files for future reference, and there is even a shared whiteboard for brainstorming with other meeting attendees.
RemotePC Meeting offers extensive video conferencing facilities, but they are only accessible with a subscription to remote access. If you're looking for a pure video conferencing solution, there are several different options.
Finally, RemotePC Meeting includes robust video conferencing tools that are complemented by a slew of useful features and an intuitive user interface. The sole issue is that there is nothing particularly distinctive on offer, but that is hardly a significant critique, and RemotePC remains a viable alternative, particularly for people who require remote access tools as well.
U Meeting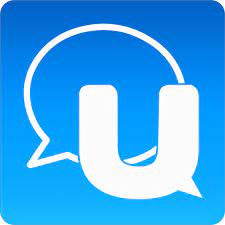 CyberLink is a Taiwanese software business specializing in multimedia. It was established in 1996. U Meeting is the firm's video conferencing platform.
CyberLink U Meeting is available in four different pricing tiers based on the number of participants and hosts necessary. Each edition also contains a growing list of capabilities as the price grows, all the way up to the Enterprise edition, which encompasses meeting analysis, premium customer service, and end-to-end encryption. Users must contact sales to obtain a quote.
'PerfectCam' is a completely arbitrary feature. Users may apply computer-generated makeup to their faces, with the company claiming that it will 'produce a professional appearance'.
U Meeting is a completely web-based application. This may deter some users, but it may be an advantage as it eliminates the need to download additional software to utilize U Meeting. Additionally, it lacks video recording capabilities and the ability to phone into meetings using VoIP systems.
Lifesize
Lifesize's video conferencing solutions include high-definition endpoints, touchscreen conference room phones, and a cloud-based video collaboration platform.
Lifesize offers three distinct pricing options. There was previously no free tier, but that has changed with the introduction of Lifesize Go, a completely free browser-based version of Lifesize's service that enables users to host an unrestricted number of video calls (plus screen sharing on desktop) with up to eight participants, with no time limits or app downloads.
Lifesize Standard is aimed at small teams and includes unlimited meetings, as well as support for Single Sign-On (SSO), personal meetings, and lone chat and support. Lifesize Plus is geared toward small and medium businesses and contains additional capabilities such as Microsoft connectors, real-time meeting insights, and phone and email assistance. A customized Enterprise edition is offered for businesses with more particular requirements.
Apart from the free version, Lifesize's prices may appear to be somewhat high in comparison to other video conferencing alternatives. This is more than compensated for by the presence of its hardware. Each plan includes a variety of devices, removing the need for users to rely on their integrated camera systems. Additionally, Lifesize offers 4k video conferencing.
Is there a better platform than zoom?
Google Meet is still the most popular and commonly utilized alternative to Zoom. Previously, Meet was only accessible to paying G-suite clients, but the business just established a free tier through 2021. You can conduct video conferences with up to 250 participants, deliver presentations, and record meetings for storage in Drive.
We only hope this pandemic will end soon, meanwhile stay connected with those you love and need to.
Read this also: How To Turn Off Friend Suggestions On Facebook
If you liked this article, then please subscribe to our YouTube Channel for videos. You can also find us on Twitter and Facebook