You may have a thriving online business that needs a boost or just starting to launch one. Beyond the worry of creating great products is the need to spread the word and acquire customers. In an increasingly digital world, this means being where your customers are – online.
Shoppers have been turning to the web to research products they are interested in buying and even browsing online shops to get what they want.
While creating relevant and informative content can be an excellent way to connect with your potential customers online, it will take more than a blog or two to help you build a solid base. You should run effective ad campaigns to enhance your digital marketing strategy.
But it can't just be any other ad campaign. In the face of fierce competition, you have to make sure that your ads can attract the right shoppers at the right time. Here are some of the tips to help you do just that.
Table of Contents
How To Create Compelling Ad Campaigns for Online Shoppers
1. Establish Your Goals
It's a no-brainer when you are planning for anything. The very first step usually starts with a goal. What are you trying to achieve with your ad campaigns? Do you need to promote your products? Do you want to drive traffic to your online shop?
Whichever goal you might have in mind (or goals for that matter, because you may have several), it is always important to lay them all down first before you start creating your ad campaigns. Your goals will define how you will plan out your ad campaign strategy. It will help you refine your next steps and ensure everything works out seamlessly.
Choosing the ads to run can also be influenced by your goals. For example, on Facebook, you can run a brand awareness ad before going for traffic ads if you are just trying to build your online presence.
If you aim for potential customers down the funnel, you may opt for a lead generation campaign, as this will help you develop your email list by acquiring leads on Facebook.
2. Identify the Right Platforms
The second step is determining the best platforms for your ads. There are so many options out there, but choosing the right ones will make a world of difference to the success of your promotional campaigns.
When identifying the best platform, consider where your audience is. What sites do they frequent? They may be the younger generation who often spend most of their time on Instagram and TikTok.
Or they are working professionals who wind down after a long, busy day by scrolling through their Facebook feed or browsing some interesting YouTube videos. It could also be that you are targeting audiences ready to buy your products.
The best place to start with retargeting is through Google ads. People who search for particular products by using some terms with the intent to buy will usually click on ads that meet their needs.
Knowing the platform that your potential customers frequent can help you build a solid strategy that will actually work.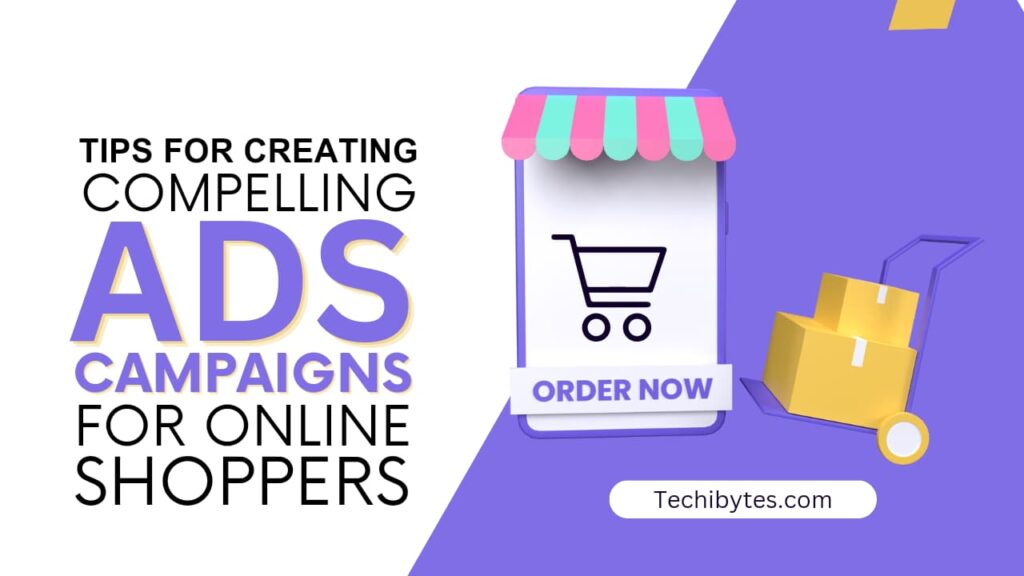 3. Create the Right Messaging
One of the key factors for the success of an advertising strategy is pushing out the right messaging. You will want not only to capture the attention of your audience but also appeal to their emotion. This means crafting a message that will resonate with them.
To do this, you will want to get to know your audience better. What are their motivations? What are their fears? Are they facing problems or challenges? If so, how can your products help them overcome and solve these obstacles? Shoppers often have a certain idea about what they want when they surf the internet. Your ads must anticipate what they need.
It is also just as crucial to know when to push out a particular message. Consider categorizing your audience according to the stage they are in the marketing funnel.
Those unfamiliar with your brand will benefit from brand awareness ads, so your messaging should be a little sales-heavy. It should be touching more about the brand and what you offer instead of selling your products outright. You will want to give them the chance to warm up to your products.
For those who are already aware of your brand, you may opt for messages that will make them want to consider your products. You will want them to click on your ad and visit your shop.
You will want to convince them to browse around. You will also need a different message for those who are ready to buy. This will require copy that appeals to those with the intent to purchase.
4. Create Your Ads
Now, it is time to create and optimize your ad campaigns. Of course, you must already know what platform or two to use. The choice of platform will dictate how the next steps in the process will go. There are usually different considerations for different platforms.
Google ads may require you to choose among several options. There are display ads and search ads. When planning your keywords, it is important to consider the volume of searches, the relevance of the search terms to your landing pages, and budget.
Competitive keywords can be expensive. If you need more clarification about running the Google ads yourself, you can always seek the help of a reliable Google ad agency to do the leg work for you.
For Facebook ads, the main consideration is usually using the right objective and targeting a highly relevant audience. It's also good to choose the best ad format.
For example, carousel ads tend to perform better if you aim to get shoppers' attention. Consider running a dynamic ad. This ad format will allow you to retarget those who visited your online shop, explored your products, and added items to their carts.
5. Track the Results
This is often overlooked but tracking your ads is of utmost importance. Your work is not done just because you have set up your ads. You need to make sure that your ads are optimized to give you the desired results. Tracking the performance of your ad campaign will help you determine whether it is doing well or might need improvement.
Most platforms offer insights into ad performance. You should identify certain KPIs that will help you gauge the performance of your ads. These metrics are the ones you should look at when tracking and analyzing results.
You might want to check the landing page views or website visits if you are running a traffic ad. You can even create a weekly or monthly report to help you track your ad campaigns' progress.
If your ads are doing well, you can analyze what brought about the positive gains so you will be able to replicate the tactic in the next ad campaigns. If you see a dip in performance, then you will want to optimize your ads to help them perform better.
You may need to update your ad copy, headline, or creative. It could be that the problem lies in the audience or the budget. Tracking and analyzing your ads can help you improve them and get the most out of your investment.
Final Thoughts
While having the best products in the market and a popular shopping site may help your online business succeed, it cannot always be guaranteed. You should increase your chances by running ad campaigns that can effectively attract shoppers and get them to take the action you want them to, whether it is visiting your shop, adding items to the cart, or signing up for your monthly newsletter.
Ad campaigns can be a massive help in making sure your online shop is growing and thriving. Start doing it right.
If you liked this article, then please subscribe to our YouTube Channel for videos. You can also find us on Twitter and Facebook.