Insurance technology is the adoption of technology innovations to create a more efficient insurance model. Unlike fintech, agri-tech and healthtech, Insurtech is one technology sector that is vastly untapped in Nigeria. 
According to a recent report, Africa's whole insurance industry is valued at about $68 billion in terms of GWP and is also ranked eighth largest in the world.
In this article, we'd be dissecting the meaning of Insurtech in Africa or Insurance technology in Africa, we'd touch light on the Insurtech startups in Africa and why Insurtech is so critical to Africa's growth..
What Is Insurtech?
Insurtech is a combination of the words "insurance" and "technology," to form Insurance technology which refers to the application of technology to the business of insuring persons or property. Insurtech applies technology to how insurance works.
Insurance however is a contract whereby one party undertakes to indemnify or guarantee another against loss by a specified contingency or peril.
Experts believe Insurance which is one of the oldest financial businesses is matured enough for twenty first century technological innovations that could disrupt the sector. 
Insurtech seeks to improve insurance practices and implement automation of their everyday activities, offering streamlined policies, social insurance, and using new streams of data from Internet-enabled devices to dynamically price premiums according to noted behavior. Thereby making the insurance process seamless and efficient.
Insurtech in Nigeria started more than a decade ago as a means to upscale the service rendered in the insurance sector. But unfortunately the industry still remains an uncharted territory with enormous potentials that remain untapped.
Top Insurtech Startups in Africa
Curacel
Tangerine Life
Casava
AutoGenius
Bottomline
Pula
PaddyCover
Compare Insurance
Lami
Octamile
Curacel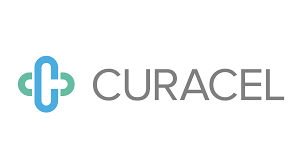 Curacel is a Nigerian based Insurtech platform that leverages the power of AI (Artificial Intelligence) to offer various insurance services such as health, travel, auto, and security insurances.
Established in 2019, Curacel has an easy-to-use interface that enables the seamless automation of the insurance process for insurers and intends to drive insurance inclusion in Africa using technology.
The Insurtech Startup gives it's user the freedom to choose which insurance service they want and the plan that meets their needs. Users can keep track of claims, check fraud, waste and abuse (FWA) on the platform.
Curacel works in collaboration with over ten insurance companies in Africa, helped 600+ hospitals and has processed over seven hundred insurance claims while curbing the unnecessary ones. It is also ranked among the top 100 insurtech platforms in the world.
Tangerine Life
Tangerine Life is one of the best Insurtech platforms to Start your claims journey and enjoy swift and excellent services.
It offers solutions that cater to your today, while also securing your tomorrow. The platform has built a range of carefully tailored insurance products that improve the quality of life by merging deep consumer insights and cutting-edge technology.
On the platform, You can instantly access a range of innovative insurance products to protect yourself and your loved ones as a contingency plan. Tangerine life also offers curated products to help in financial planning to create wealth and secure the future of your loved ones.
Casava
This is another new generation insurtech platform that offers both general and life insurance services. Cassava is registered with the National Insurance Commission in Nigeria ( NAICOM).
The Insurtech platform provides simple, affordable, transparent and convenient insurance for Nigerians. The platform offers seamless income protection insurance to protect worker's salaries in the event of loss of employment.
Cassava has a plan that ensures that their clients get paid monthly for six months if they are in between jobs. Cassava pays claims within forty-eight hours.
The platform also covers income from as low as ₦30,000 and offers you up to 75% of your salary monthly for up to 6 months in the event of loss of employment.
AutoGenius
AutoGenius Insurance is an automobile-based insurance agency that offers its customers convenient and transparent access to different kinds of insurance.
Founded in 2014, the platform focuses on infusing technology and innovation in delivering world-class solutions to basic needs. It offers Auto insurance, Insurance brokerage, comparison and claim services.
AutoGenius works with numerous insurance companies in Nigeria to provide a quick and convenient insurance policy for Nigerians. It also has collaboration with ride-hailing company, Bolt to provide insurance cover for both riders and drivers while using the Bolt ride.
Bottomline
Bottomline Insurance  is one of the strongest Insurtech Startup in Africa today, With the low insurance penetration and Nigeria's large population, more Insurtech startups like Bottomline is leveraging technology to take advantage of the gaps that currently exist in the Nigerian market
Bottomline is at the forefront of making complex business payments simple, smart and secure. With about 2,000 employees, 25 offices globally and 600,000 companies who trust Bottomline, the platform helps thousands of companies in more than 92 countries around the world.
Pula
Pula is also a Kenyan insurtech startup that specializes in digital and agricultural insurance to de-risk millions of smallholder farmers across Africa
The startup was Founded by Rose Goslinga and Thomas Njeru in 2015, Since then, Pula delivers agricultural insurance and digital products to help smallholder farmers navigate climate risks, improve their farming practices and bolster their revenue over time.
The Insurtech startup leverages machine learning, crop-cut experiments and data points relating to weather patterns and farmer losses, to build products that cater to various risks.
So far, it has insured over 4.3 million farmers in several African countries. Which includes Senegal, Ghana, Mali, Nigeria, Ethiopia, Madagascar, Tanzania, Kenya, Rwanda, Uganda, Zambia, Malawi and Mozambique.
PaddyCover
PaddyCover is one of few Insurtech Startups in Africa that offer cheap, accessible and flexible insurance packages for its customers.  On the platform, You can use PaddyCover to get weekly Car Insurance from as low as N150 per week OR Health Insurance as low as N3500 per month.
Its Pay-as-you-go model gives control to low-income earners in Nigeria to be able to access quality insurance services. You can conveniently Pay per Day, Week or Month.
PaddyCover services covers health insurance, vehicle insurance, and house insurance. Its Health insurance has top-notch hospitals they collaborate with to deliver high-class flexible health services to their insurers.
PaddyCover vehicles and home insurance help insurers own a car and a house respectively. The vehicle plan allows insurers to own a car and repay the money within a year as the cost will be spread over a twelve months repayment plan.
Compare Insurance
Compare insurance  is an African based Insurance technology startup that was launched in 2015 to offer affordable motor insurance for Africans based on their need 
Compare Insurance is registered with the Nigeria Insurance Industry Database (NIID) and offers its service 100% online which makes it easy to select insurance plans.
Compare Insurance also pays clients' claims accurately and promptly too. You can get car insurance in less than 15 minutes on the platform.
Lami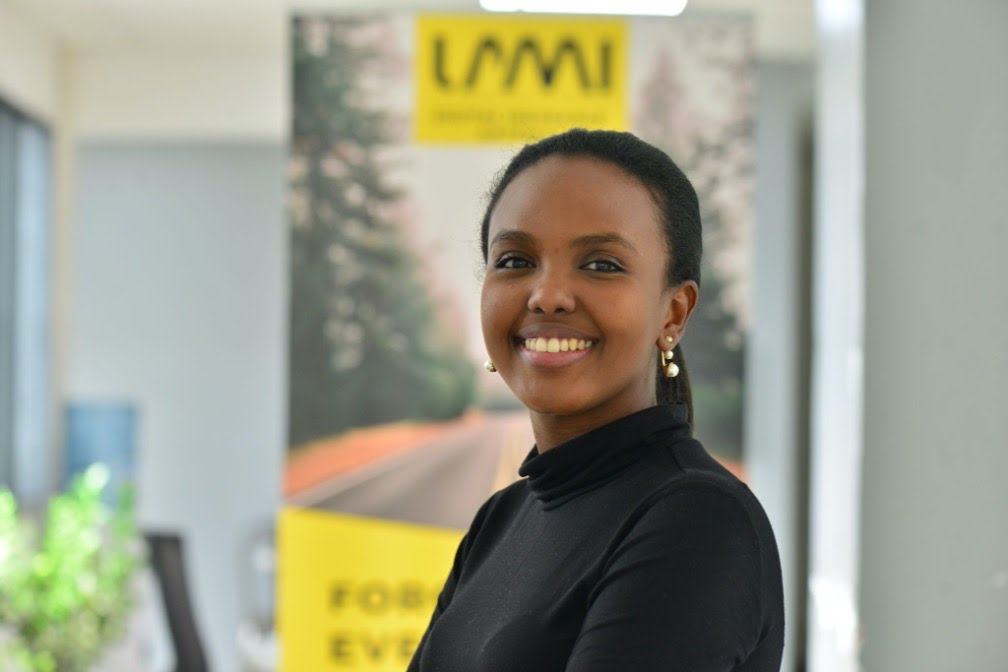 Lami Technologies, is a Kenyan Insurtech startup armed with $1.8 million in seed money and aims to democratize access to tailored, flexible cover and also monetize customers by delivering the products they need via its API.
Founded by CEO Jihan Abass the company in 2018 to democratize insurance products in Kenya. Lami adopted a B2B2C approach to leverage the trust already built by platforms that converse with customers daily and innovate around it.
In the words of the CEO,
" For us, the main problem we wanted to solve was that 97% of Africans don't buy insurance. We were trying to understand the methodology behind that, especially in Kenya where there are over 50 insurance companies but the penetration level is 2.4%,"
Octamile
Octamile is a Nigerian insurtech company that enables insurance and non-insurance businesses to protect African consumers from financial loss. 
The company's platform allows non-insurance businesses to offer insurance as a feature in their pre-existing products, while insurance providers are offered the data and technology that can help with customer experience, administrative costs, and profitability of their insurance portfolio.
Octamile Headquartered in Lagos Nigeria. The Insurtech company came out of stealth mode with US$500,000 in pre-seed funding in 2021.
What you should know about Insurtech Startups in Africa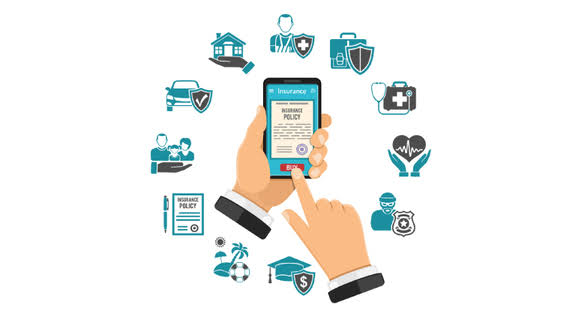 According to a report by Swiss RE which valued Latin America and the Caribbean's insurance market to be at $157 billion in 2019, while Asia (excluding China) had a nearly $200 billion market in 2019.
Whereas in 2021, Africa witnessed a record-breaking $10.5 billion investment in the insurance technology start-ups, surpassing the $10 billion mark for the first time in any one year during the first three quarters. This is according to the Quarterly Insurtech Briefing from Willis Towers Watson.
South Africa has one of the world's highest penetration rates of insurance, accounting for an estimated 80 per cent of the continent's total gross premiums.
In 2021, 57 insurtech startups were active in Africa, According to a report by statista. Most of them were located in South Africa, Kenya, and Nigeria, each market with 30, 15, and four fintechs focused on insurance services.
But experts from McKinsey have reported that Africa has a potential insurance market value of $68billion in terms of gross written premiums, which currently puts it at the eighth largest in the world.
Benefits of Insurtechs
Insurtech has potential to automate Claims Management. It has the capacity to shore up the connection between an insurer and the insured. One area in which this is very evident is in terms of claims processing and management.
A more efficient and transparent claims handling, with technology limiting the possibility for disagreement between parties and at the same time, offering automatic enforcement of contracts.
Insurtech has significantly cut cost, saves time and increases savings due to application of Artificial Intelligence in insurance services. It has also reduced fraud mitigation, particularly in areas like customer identity checking and AML.