Technology is vital for efficient communication and collaboration. By utilizing tools such as Slack and Google Sheets instead of outdated paper-based methods, companies can boost productivity.
However, it's important to be mindful of the potential distraction factor that technology can bring. According to a report by Udemy, 78% of workers said using tech for personal tasks is their biggest source of distraction on the job. Despite this, the benefits of incorporating technology for workplace communication outweigh the risks.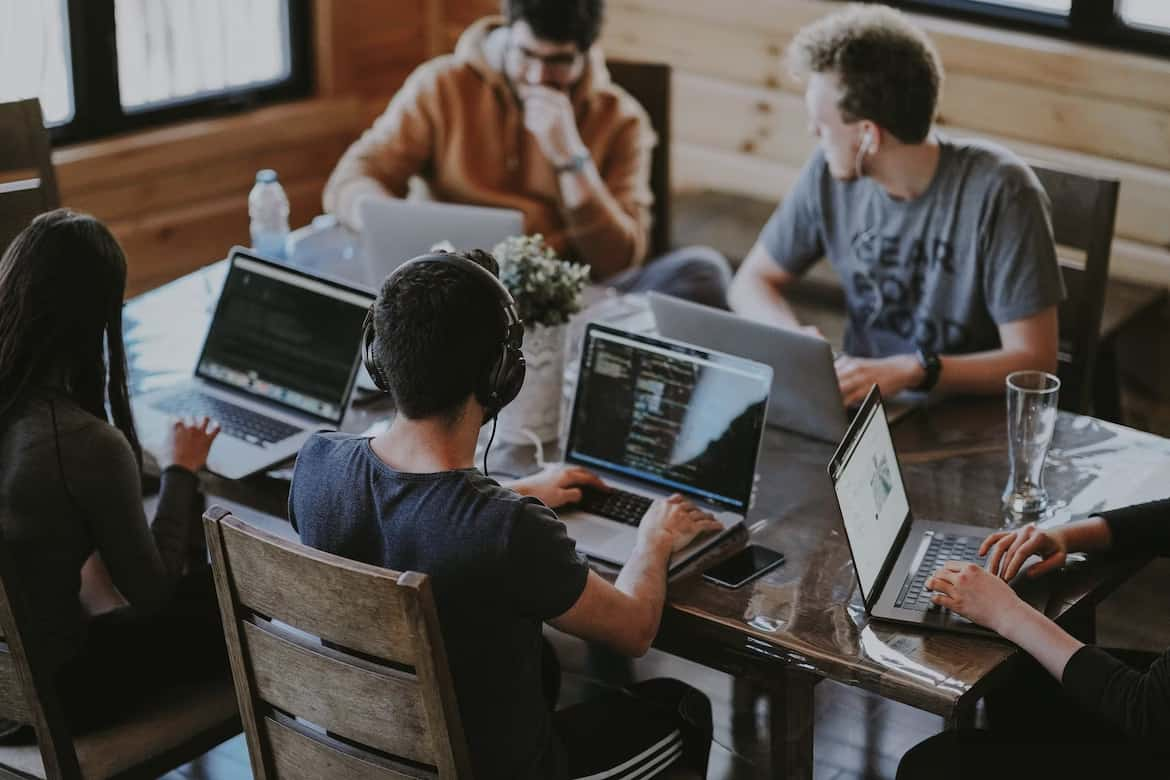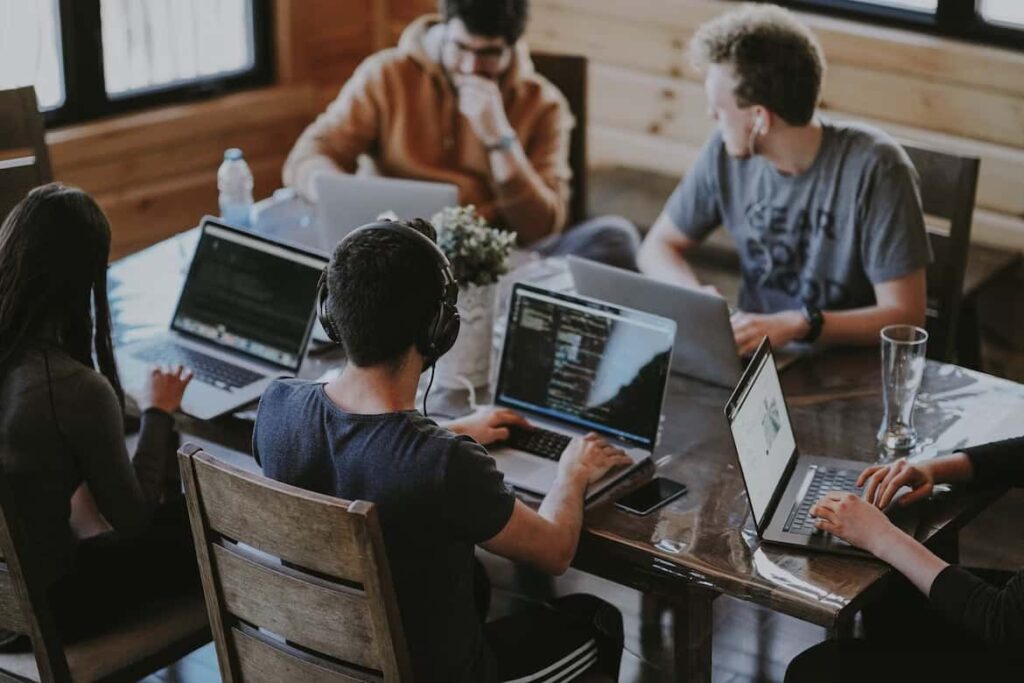 Table of Contents
What Technologies Will Improve Business Communication?
Thanks to modern communication technologies, we can connect with others instantly – from informing our customers of a slight delay in an HVAC service to redirecting field technicians to an emergency call.
The integration of emailing, text messaging, voice communication, videoconferencing, and document sharing has revolutionized how we work and interact with each other.
Equip your business with the latest technology and resources to meet consumer expectations and provide exceptional customer service. Implementing modern technology can streamline workflows, increase productivity, and enhance the overall customer experience.
Research shows that companies with excellent customer service retain 66% of US customers. Prioritize human interaction in your customer-centric approach to build strong relationships and ensure customer loyalty. Upgrade your business communication to meet the demands of today's consumers.
1. Video conferences
Hold productive weekly meetings with remote employees using videoconferencing tools like Zoom or Google Meet.
This keeps your workflows consistent and helps prevent disruptions for your team members who work from different locations. This is particularly beneficial for teams that are geographically dispersed.
2. Text Messaging
Efficiently manage your team's tasks and progress with just a text message! Whether you're a plumbing business manager checking in on an emergency call or a field service tech updating your supervisor, smartphones and tablets make it easy. Get on board with the common tool for modern businesses.
3. Scheduling Systems
Want to streamline your service calls or appointments? Look no further than ServiceTitan. This all-in-one scheduling system can revolutionize your business by increasing efficiency and revenue.
For instance, your HVAC team can access crucial customer info – like service history and appointment locations – all in one place. With ServiceTitan, you'll be able to book more jobs and skyrocket your success.
4. Web
Improve your communication process and save time with a communication management portal. Keep all your communication data in one place and communicate with your customers through their preferred channels.
This leads to quicker response times and easier issue resolution. Experience the benefits by trying it out for yourself.
5. Other types of communication
There are many more types of communication, for example – fax. Now you think that this technology is very outdated. If so, chances are you didn't know about a fax app.
It allows you to send documents to a landline fax machine. With Fax from iPhone, sending documents becomes a breeze. Just click here to get the app and you can do the same. Technology has many advantages, including unique ones, so it is simply necessary for business.
Benefits of technology for business communication
1. Increase the Productivity
Maximize your company's efficiency through technology. By automating tedious tasks, your team can focus on more crucial projects, resulting in increased productivity and reduced errors. Leverage technology to unleash your workforce's utmost potential and accelerate task completion.
2. Education
Enhance your team's skills with easy and efficient access to online courses covering vital topics like analytics, finance, marketing, and more. Rather than spending money on tuition or requiring employees to attend off-site classes, our technology-based learning solutions allow your team to learn at their own pace and convenience.
This results in faster skill acquisition and a more capable workforce, providing a significant boost to your company's growth and success.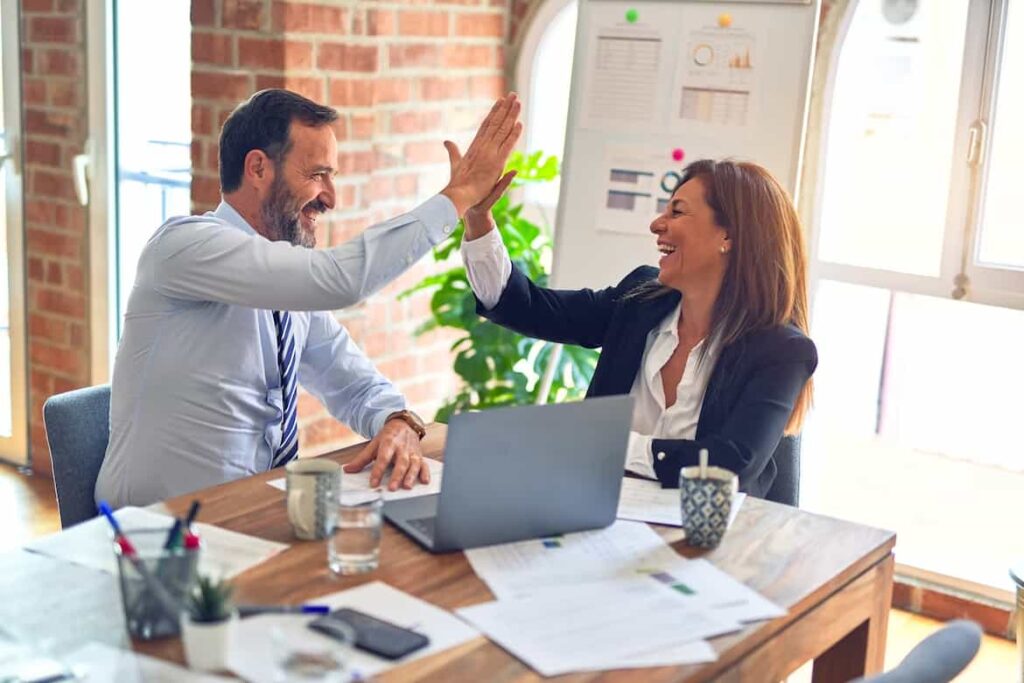 3. Accessibility
With more people connected to the internet than ever before, traditional communication methods are a thing of the past. Thanks to technology, messaging is now available 24/7, no matter where you are.
This flexibility means employees can work productively outside the office, giving businesses a competitive edge.
And with messaging accessible on mobile devices, staying on top of things while on the go is easier than ever. Don't miss out on the benefits of modern communication.
4. Reliability
Say goodbye to misinterpreted information and lost messages by ditching traditional communication methods. Instead, switch to web-based communication software for speedy, error-free delivery. Don't risk your business's success – make the switch today!
5. Exposure
Gone are the days of relying solely on traditional paper marketing methods. Instead, the internet and social media platforms provide endless opportunities to reach and connect with audiences.
By implementing a social media strategy, marketing teams can save time, stay competitive, and unleash their creativity in a rapidly-changing marketplace.
It's time for your brand to take advantage of the power of technology to spread your message both internally and externally.
Conclusion
It's easy to see how technology has revolutionized business communication. Instead of relying on traditional, paper-based methods and expensive software licenses, businesses can now use web-based solutions that save time and money, increase reliability and security, enhance employee education opportunities, and open up entirely new channels for reach.
If you liked this article, then please subscribe to our YouTube Channel for videos relating to this article. You can also find us on Twitter and Facebook.