Playing games on your phone isn't just a waste of time, despite what many people think. After a hectic day of work, games can provide the much-needed serenity that many of us require. While some of us may play to pass the time, finding ways to get paid to play solitaire might be financially advantageous as there are lots of games that pay people for playing these days.
Depending on how much time you spend playing games every day, you might be able to make some money without ever changing your gaming routine.
In this post, we'll take a look at some of the best solitaire games that pay real money when you play them. Make sure you read this post to the end.
Table of Contents
BEST SOLITAIRE GAMES THAT PAY REAL MONEY
The following are some of the best solitaire games that pay real money you need to have:
1. Solitaire Cash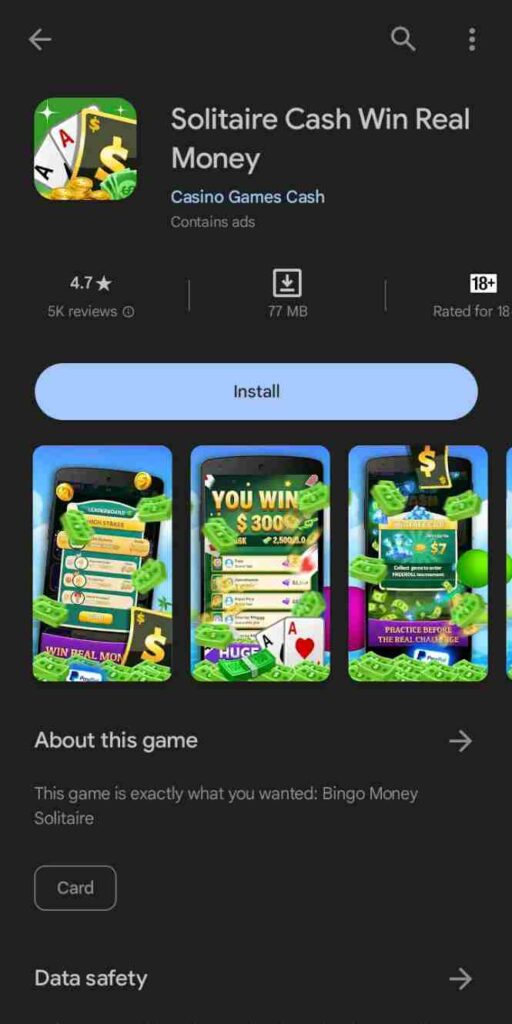 Solitaire Cash is the most popular solitaire games that pay real money. It is also one of the highest-paying online solitaire games, it also offers the possibility to win big (up to $83 for each win). You can also earn extra money by recommending friends ($1 for each person who joins). You can download Solitaire Cash for free from the App Store to your iPhone, iPad, iPod touch, Mac, and other iOS devices.
The setup procedure for Solitaire Cash is simple. When you download it, and choose an avatar and a username, you'll then be taken through a little tutorial explaining the gameplay and how the app rates games.
The objective is to move cards into the four foundation piles at the top of the board in a certain order, from Ace to King. When all of the cards are placed in the foundation piles or when all of your moves have been used up, the game is over.
In Solitaire Cash, there are primarily two methods to win real money, and both entail risking your own money. The first is via multiplayer games. Here, you'll face off against a player of comparable skill. You both contributed money to the prize pool, and the winner gets it all.
There is no way to pause the game once it has begun, so you must think swiftly and take action. The same cards and board will be used by both you and your opponent, and the moves are tracked.
The second method is participating in cash tournaments, where you must test your solitaire prowess against some of the top players in the country. Although prize money and entry fees vary between events, you will still be paired up with competitors of similar skill levels.
Climb the leaderboards to compete for bigger prize payouts. The tournament's top three finishers each get a cash prize. You can deposit your wins into your PayPal account, Apple Pay wallet, or Visa/Mastercard credit card when you're ready to cash out.
2. Solitaire Tour
Next on our list of solitaire games that pay real money is Solitaire Tour. It's a traditional game with some interesting and difficult twists. By completing rounds quickly and accruing additional points, you can rack up high scores. It's a fantastic game to play across all platforms because of the easy touch controls and stunning graphics.
To compete for cash prizes, you can challenge people from all around the world. Climb the leaderboard to receive cash and prizes. To play cash games, you must make a deposit, but that just adds to the excitement.
You Might Like: How To Make Money On Discord |Top Ways
3. Solitaire Smash
Solitaire Smash is rather new among the solitaire games that pay real money. It was released in 2021 and it immediately rose to popularity among players of solitaire all around the world.
The game provides genuine chances to earn some extra cash. Only the Apple App Store offers the download of Solitaire Smash. However, the game's web app version is also available for users of Windows operating systems to play online.
You'll compete against actual opponents who have comparable skill levels for cash prizes. There are other cash tournaments where you can compete for bigger prizes but higher stakes.
The top three competitors get cash prizes after the results of the tournament are totaled. Referrals are yet another method to earn money on Solitaire Smash. The game states you may win up to $100 for inviting your friends.
4. Solitaire Cube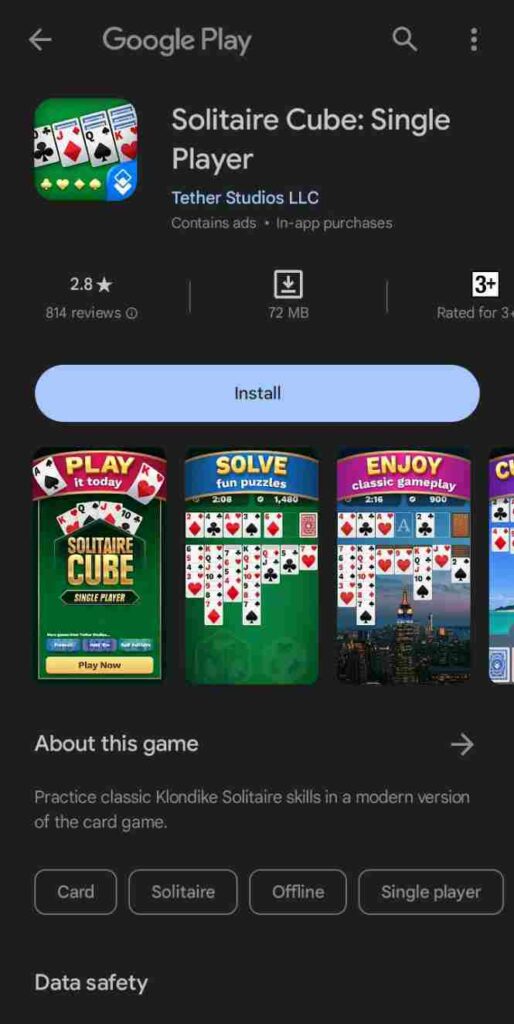 Solitaire Cube is one of the best solitaire games that pay real money since it is the traditional Klondike Solitaire game that many of us know and enjoy. The catch is that you are playing in "gaming mode," which means that almost every action you take will earn you points. After each round, the player with the highest score wins the pot.
The fact that each game you play has a time constraint sets Solitaire Cube apart from other options. Compete with others for prizes, and withdraw money whenever you want by asking for a deposit to your PayPal account or a hard check.
5. Solitaire Clash
Solitaire Clash is next on our list of solitaire games that pay real money. It stands out because it has a very captivating game design and useful features.
You'll get to play against actual players for real cash prizes and other awesome perks. It can be downloaded only on an iPad or iPhone.
Solitaire Clash should be simple to play if you already know how to play classic solitaire because of the gameplay's similarity to that game. In each tableau, your goal is to place the cards in descending order and alternating colors.
When you successfully move every card off the board and onto the foundation piles at the top of the board, you win the game. On the other hand, if you run out of moves and lose, the game is over.
Given how easy it is to play, Solitaire Clash is one of the best solitaire games that pay real money. You can practice as much as you like before competing for prizes worth real money.
Competing against real players with comparable skill levels in multiplayer tournaments and money contests is the main way to win money. Five to ten competitors compete in these games until the top three winners are determined.
To take part in either, you'll have to contribute to the reward fund. Let's say you each wager $1 in the multiplayer mode, and your opponent does the same. Whoever wins is entitled to the pool's funds. You can also win gems, which provide you access to tournaments with monetary prizes. When you're prepared to withdraw money, start the withdrawal procedure, and money will be sent to your PayPal account.
6. 21 Blitz
21 Blitz is one of the best solitaire games that pay real money. There are two ways for you to participate. You can either play against the computer or other players. A deck of 21 cards is dealt to you, and to win the game, you must remove every card from the deck.
You can start by playing for free to get some experience before switching to paid games after you figure out how to win. The amount of cards a player has and the number of points they have accrued determine who wins. To win, you must score 21 points or close to it. If you finish the game in the allotted time, you can get more awards. Gift cards or PayPal are two payment options.
You Might Also Like: How To Get Cash App Barcode To Load Money
7. Rewarded Play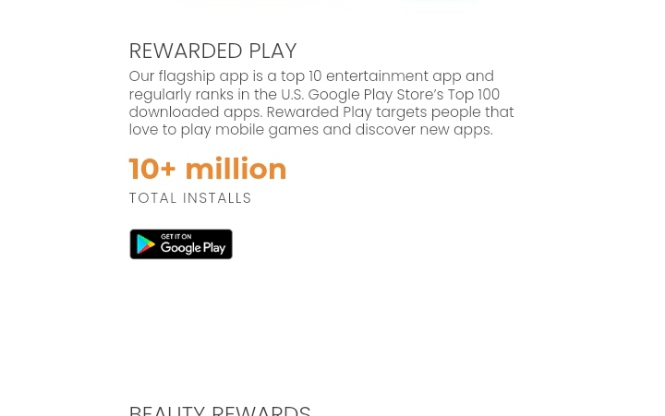 Rewarded Play is one of the best solitaire games that pay real money. This platform enables you to enjoy your favorite games, like Mahjong, Wheel of Fortune, Solitaire, and Yahtzee. You can exchange the points you earn while playing for gift cards to Walmart and Amazon. Rewarded Play has cheap cash-out minimums and timely payments within 48 hours.
If you enjoy gaming and want to be rewarded, Rewarded Play is the ideal place to play, earn, and enjoy entertaining games while receiving real-world benefits.
8. Solitaire Fortune
Solitaire Fortune is one of the most popular solitaire games that pay real money. Despite being a straightforward card game, Solitaire Fortune has an excellent user experience. The card designs allow for a lot of personalization, and the animations are awesome.
Your iPhone or iPad must have iOS 12.0 or later to download the game. Although the game is scored according to Vegas standards, you can get extra points by finishing it sooner. Watch out for any point reductions, such as when you undo movements or strike the stockpile four times in a row.
On Solitaire Fortune, you gain money by demonstrating your superiority to other players. Your global rating rises as your wins do, which helps you climb the leaderboards.
Participating in tournaments with greater difficulty gives you access to larger financial prize pools. The game also offers bonuses in the form of cash and other prizes, which can raise your overall winnings. Withdrawals are made to your PayPal account.
9. Solitaire Deluxe 2
Next on our list of solitaire games that pay real money is Solitaire Deluxe 2. This app is made for devoted Solitaire players who desire hours of entertainment.
Players can learn new techniques and earn money just for playing Solitaire thanks to the built-in tutorials. You can compete against other players in the game's tournament mode to win cash prizes. You may also decide to play in practice mode to hone your abilities but you must first sign up with MistPlay to receive rewards while playing Solitaire Deluxe 2.
10. CASHYY
Cashyy is an app that you can download for free from the Google Play Store and uses free games like Solitaire to help you complete tasks and earn money. It is one of the solitaire games that pay real money. Playing Solitaire on Cashyy does not require you to view advertisements or make any in-app purchases.
Pick a quest, play a game from the list, and you'll earn money in no time. Coins can be redeemed through PayPal or for gift cards.
You Might Like: Amazing Paid Online Surveys To Earn Money
11. Solitaire King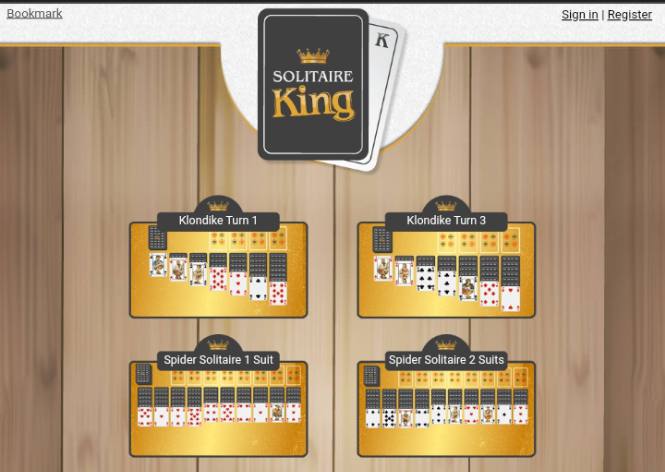 Wrapping up our list of best solitaire games that pay real money is Solitaire King. You can compete in online competitions with others and win real money.
With Solitaire King, you may engage in fair competition with players from around the globe. The only place to get the game is the Apple App Store, and it is free to play. Therefore, don't mix up this Solitaire King with the one available on the Google Play Store.
Players in Delaware, Louisiana, Maryland, Montana, Tennessee, Indiana, Maine, and Texas states cannot participate in cash tournaments, but you can still play the game and earn virtual money. When you're ready to cash out your winnings, Solitaire King enables safe withdrawals to your PayPal account.
WAYS TO AVOID SCAMS AND FRAUD WHEN PLAYING REAL MONEY GAMES
1. Verify The Game's Legitimacy.
Before you play any solitaire games that pay real money, it is crucial to confirm the games' legitimacy. Many games make you believe that you will win money, but all they do is steal your money and personal data by taking your credit card details and passwords.
To prevent this, always confirm that these solitaire games that pay real money are regulated before signing up and paying any money to their account.
2. Don't Give Out Personal Information.
Make sure that any time you are requested for personal information, it is truly necessary for verification. Don't provide your address or phone number if the website doesn't require it to validate your account. Scammers can access your accounts and take your identity using personal information like this.
3. Watch Out For Phishing Emails.
Do not click any links in a message that requests personal information. Phishing emails are created to appear to be sent by reputable businesses to trick you into divulging your personal information. Instead of clicking on links contained within these messages, enter the website address directly into the address bar of your browser.
4. Don't Let Someone Else Use Your Account.
If you let another person use your account, they could be able to see what you're playing, where you are, and what you're doing. The password on your account could be changed by someone else if they gain access, locking you out. Or they could withdraw the entire amount from your bank.
5. Use A Unique Password.
Use a different password for every account you have, especially those that ask for personal information when you sign up for them. This is not just for solitaire games that pay real money, but also for all your accounts.
You should also use secure passwords that are difficult to decipher. You should use both letters and numbers in your passwords, and they should be at least eight characters long. Additionally, they are not to be discovered in dictionaries or based on details about you or a close relative. The security of your account should be your top priority when signing up for solitaire games that pay real money.
FAQS
Do game apps pay money?
Yes! Some game apps pay real money for winning. Although there is no assurance that you will win money while playing, there is unquestionably a chance in real money games. Make sure you've played free games, that you fully comprehend the rules, and that you've developed your talents before playing cash games.
Is it legal to play games online for money?
First, no state specifically forbids esports or video game events from the standpoint of governmental regulation. There are, however, several states that forbid any kind of real-money gambling.
Is solitaire a game of luck or skill?
There is some element of chance in the game, and you might occasionally have a simpler card formation, but you still need to constantly make the right decisions at each round. This requires talent, not chance. Let's just say that to succeed in solitaire and collect the rewards that come with it, you need a combination of skill and luck.
Is Solitaire Cash legit?
Yes, it is. The game was created by Papaya Gaming LTD, a well-known mobile game studio that also produces the legal cash games Bubble Cash, Bingo Cash, and 21 Cash.
CONCLUSION
There are more and more ways to make money playing solitaire games as the world of solitaire keeps growing. Pick one or more of the aforementioned apps and win real money.
We hope you found this post on solitaire games that pay real money very helpful. Do not hesitate to drop a comment below.
If you liked this article, then please subscribe to our YouTube Channel for videos relating to this article. You can also find us on Twitter and Facebook.
REFERENCE
https://moneyfromsidehustle.com
https://www.mymillennialguide.com
https://thepayathomeparent.com
RECOMMENDATIONS