As more individuals embrace the simplicity of cashless transactions, technology companies have made it simpler to send and receive immediate funds using a smartphone. Cash App is now one of the most popular peer-to-peer payment apps in the United States. Next, we will demonstrate how to pay with Cash App in store without card.
Not all retailers, however, support Cash App QR codes. You must locate Square Sellers by checking for the Square or Cash App QR code logo on the entry doors, at the counter or cash register, or by simply asking a member of the staff if they take Cash App QR code payments.
Read about some top legit money-making apps
What exactly is Cash App?
Cash App is a straightforward application for transferring and receiving money. Users may register a free account that allows them to transfer or receive money instantaneously from other users in the same country.
After downloading the Cash Software app, you select a unique username, known as a $cashtag. Additionally, users can be located using the phone number or email address associated with their account.
Here are some other ways to transfer money
How does Cash App function?
To utilize Cash App, you must first download the iOS (4.7 stars out of 5) or Android smartphone application (4.6 stars out of 5). One can also create an account online. The application contains many tabs for its numerous services, such as banking, debit card, payments, investment, and Bitcoin.
How can I send and accept funds using the Cash App?
You'll first need an external bank account so that you may fund your Cash App account and withdraw your Cash App cash. Then you will install Cash App on your mobile device.
The app will guide you through the enrollment process, during which you will establish a user account and connect at least one bank account. This bank account may be used to send money to other Cash App users and to transfer money from your Cash App account to your bank account.
This is comparable to services such as Venmo and PayPal, which allow you to link a bank account to send money; you may also store received monies in the app until you remove them.
To make a payment:
Launch the Cash App application.
Enter the desired amount to send.
Enter the email address, phone number, or "$Cashtag" (another user's username in the app) to locate another user.
Enter the purpose of the transaction.
To examine the specifics of the received payment, hit "Activity." You may also view the cash placed into your Cash App account by clicking the "My Cash" tab, which maintains a rolling tally of your deposited dollars.
Additionally, you may submit a form to have your paycheck paid straight into your Cash App account.
To add money
To add funds to your Cash App account, select "Add Cash" from the app's banking menu. Select the desired sum, then click "Add."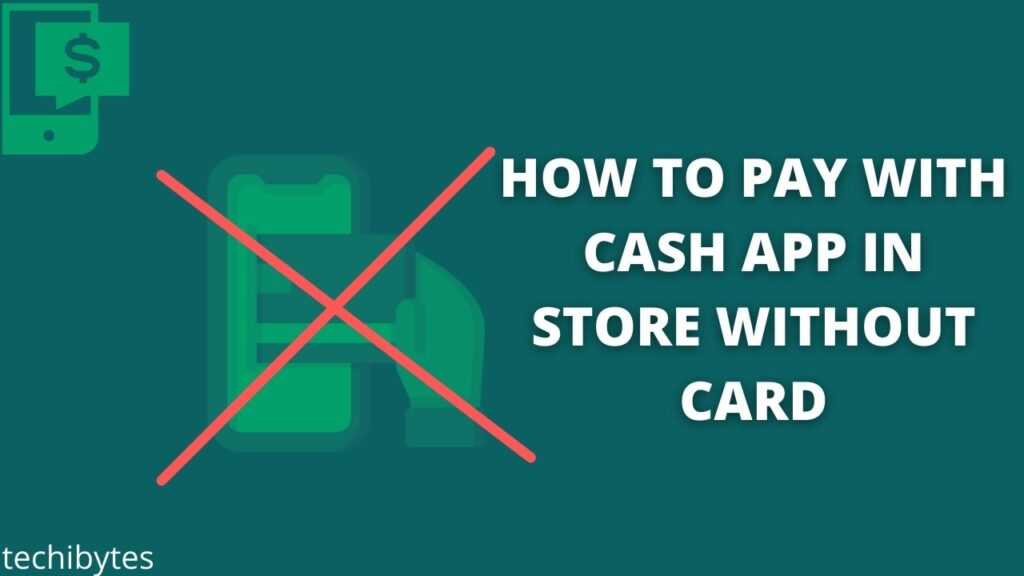 Where Can Cash App Be Used?
Cash Card is a free, personalized debit card linked to your Cash App balance. It is accepted anywhere Visa is accepted, including online and in-store purchases.
Cash Cards are not connected to bank accounts or debit cards. When you Cash Out, your Cash App balance is transferred to your debit card or bank account.
Who May Utilize the Cash App?
Cash App is for those 13 years and older. Users between the ages of 13 and 18 require parental consent to use extended Cash App features such as P2P transactions, direct deposit, and a Cash Card.
We have also written about instant legit loan apps in USA
Benefits of Using of Cash App
No costs for fundamental services – Cash App does not impose monthly fees, fees for sending or receiving money, costs for inactivity, or fees for international transactions.
Optional free debit card included – The "Cash Card" permits Cash App account holders to execute transactions and withdraw monies. The card is issued by Sutton Bank and is exclusive to the Cash App account of each user. It is not associated with a bank account or another debit card.
Free ATM withdrawals if direct deposit is set up, and If not, the fee to use an ATM with a Cash Card is $2.
"Cash boosters" enable debit card users to save money – Cash Card users can select a "boost" that enables them to save money on purchases made with a certain merchant (for example, 10 percent off any order with DoorDash). You may only have one boost active at a time, but you can switch boosts as frequently as you choose.
You gain a monetary incentive for referring friends who join the site – If you give a referral code to your friends and they use your link to join up for Cash App, you will get a $5 cash incentive for each person that signs up.
The potential to invest – Cash App enables users to purchase shares in certain firms with as much or as little money as desired. You can acquire stocks with the cash in your Cash App account; if there are insufficient funds in the app, the difference will be deducted from your associated bank account.
Bitcoin compatible (but with fees) – Users of Cash App will be able to purchase and sell bitcoin, but Cash App will charge two types of fees: a service fee for each transaction and, based on market activity, an extra cost based on price volatility across U.S. exchanges.
Cash App: Factors to Consider
Your account is not FDIC-insured – There is a significant difference between Cash App and a legitimate, bank-chartered financial institution, even though Cash App's functioning may resemble that of a bank.
If your bank were to unexpectedly fail, your cash would be protected by the federal government, often up to $250,000. Although the Cash Card is issued by FDIC-insured Sutton Bank, Cash App clients' funds are never transferred to or stored by Sutton Bank and are therefore not covered by the FDIC.
There is a cost for credit card usage – To send money with a connected credit card, Cash App costs 3% of the transaction amount. This is an average charge when compared to other money transfer applications. For example, Venmo additionally assesses a 3 percent fee for sending funds using a connected credit card. Use your connected bank account or the funds in your Cash App account to avoid incurring this cost.
There are spending restrictions associated with the Cash Card – Your Cash Card can be used for a maximum of $7,000 per transaction and per day, and $10,000 per week. The monthly expenditure cap is set at $25,000.
The Cash Card has withdrawal limitations – The maximum amount that may be withdrawn through a cash-back transaction at an ATM or retail register is $1,000 per transaction, $1,000 per day, and $1,000 per week.
How To Pay with Cash App in Store Without Card
Looking for a method to pay in-store using a Cash App without a card? Although it might be tough to meet your financial responsibilities without a Cash App card, the firm has developed several options to assist you.
It is not possible to pay in-store using Cash App without a card, but you may apply for and use the virtual card online.
You can obtain a Cash Card by selecting Open cash app account > Select Cash Card > Get a cash card > Verify.
Through Cash App, you may send money by logging into your account > My Cash > Cash out > Enter amount > Transfer.
First come, first served to Pay in-Store using the Cash App, and you must have a virtual Cash App Cash Card to withdraw funds.
Another option is to send the funds to your friends' accounts, who will then transfer the funds for you.
You must link your virtual Cash App Cash Card to digital wallets such as Apple Pay to complete the payment procedure in shops. You may obtain a Cash Card by completing the instructions below.
On the homepage, pick the tab labeled Cash Card.
Then, select the Get Cash Card option.
You must remember that only people above the age of 18 can apply for the card. In addition, you must verify your account by supplying particular information such as your physical address, email address, and Social Security number.
After obtaining the virtual card, it may be used for purchases in the same manner as a genuine Cash App cash card.
Go to the Cash App mobile application and input the amount required to pay for the purchase.
Then click the Pay option.
Next, you must input the Store $Cashtag or Cash App email address as well as your phone number.
After entering a purchase note, click the Pay button to continue.
Then, select the Back button to return to your homepage.
Finally, choose the Activity option, which displays your most recent transaction and its accompanying details.
What is the cost of using the Cash App?
Cash App is available for free download and account creation. Additionally, many of its services are free of charge. Instant transfers from a Cash App balance to a connected bank account incur a small cost, while standard transfers are free.
Users requesting a Cash Card are liable to ATM use fees. Additionally, Cash App may charge a fee when you purchase or sell Bitcoin. The cost is displayed before the completion of the transaction.
FAQ
How Long Does It Take To Transfer Cash?
In most cases, Cash App payments are quick and money is instantly accessible for usage.
Can Cash App be used without a debit card?
If you have a bank account but have not requested a debit card (or have misplaced it), you can still use this application.
Can I use Cash App on my phone to pay in-store?
With contactless pay, customers may make in-store purchases using mobile payment apps, such as Cash App.
Can Cash App only be used with other Cash App users?
A Cash App account is necessary to pay or receive funds using the mobile application.
What distinguishes Cash App from Zelle?
Zelle is a digital payment service that is normally linked to your bank account, whereas Cash App also allows you to acquire a free debit card.
How does Cash App compare to Venmo and PayPal?
Venmo functions similarly to Cash App, except that it caters only to individuals. Cash App is available to companies as well. Additionally, Venmo allows customers to sign up for a credit card, whereas Cash App and PayPal only provide debit cards. Additionally, each mobile application has unique transaction restrictions.
Conclusion
If for whatever reason you still do not have a Cash Card, you may still use the QR code payment method to pay using your Cash App. The amount will be debited from your Cash Smartphone balance when you scan the code with your app at participating online or offline businesses.
17 Unique Best social media platforms for business
If you liked this article, then please subscribe to our YouTube Channel for videos. You can also find us on Twitter and Facebook