When you have data at your disposal, you can make the most informed decisions possible about your website and your marketing initiatives. But which solutions for web analytics are going to provide you with the most accurate data? Which tools are going to propel the growth of your company to the next level?
There are numerous excellent Website Traffic Tracking Tools available on the market today, and using them may provide you with the information that is necessary to take your company to the next level.
What Exactly Does It Mean to Monitor Website Traffic?
Monitoring website traffic is the act of inspecting and analyzing website traffic to assess the amount of user traffic that a website receives as well as the website's overall performance.
It is carried out by utilizing a combination of manual and automatic traffic monitoring approaches, with the purpose of researching, analyzing, and taking appropriate action on the website's incoming and outgoing traffic. Monitoring website traffic is done mostly to maintain a record of the performance, stability, and overall user experience of the website.
The primary purpose of this evaluation is to assess how well the website functions from the perspective of its end users. The following are examples of some of the things that may be observed in website traffic:
The total number of people who visited the website within a certain period (hour, day, or week).
The most visited page or component of the website
Website velocity – webpage download rate or website access rate
The bounce rate of a website
Popular routes are taken by visitors (referred by website or search engine)
Monitoring the traffic to a website is often followed by a continuous reporting process that is designed to assist in improving both the user experience and overall performance of the website.
Monitoring website traffic is also used in Internet marketing to do research on the types of visitors to a website, consumer demographics, and popular content, as well as to evaluate the effectiveness of marketing strategies, campaigns, sales, and other related metrics.
What exactly constitutes a 'Web Analytics Tool'?
Analytics are essential to the success of any effort to promote a product or service online. If you aren't tracking how users interact with your website, then it won't matter how much content or advertisements you have on your website.
Tracking and analyzing the activity of users on your website may be accomplished with the help of analytics tools for websites. On the market, you can choose from a wide variety of premium and free website analytics tools.
You can study the following by utilizing tools for web analytics:
The number of visitors to your website.
The results of your call to action phrases.
Clicking and pointing with the mouse are behaviors shown by your website's visitors.
Whether or not the people that came to your website return there later.
Customer demographics and the regions from which they originate.
How to monitor the traffic on a website
The vast majority of tracking software collects data through the use of a reverse domain name system (DNS) and/or a website script. A company's existing software solutions can be combined with software designed to track website visitors to produce a set of tools that can be used by several departments.
Those who are currently keeping lead data in CRMs have the potential to learn even more about prospects thanks to extra data offered by tracking software, for instance. There are a lot of significant monitoring software providers that link with the top CRM systems, and some of them even can notify customers when their "ideal customer" is viewing their website.
The technology that monitors visitors operates as follows:
Reverse domain name system
Every single piece of hardware that is linked to the internet possesses its distinct internet protocol (IP) address, and the vast majority of these devices also have a reverse DNS record. The program for monitoring website visitors that makes use of a reverse DNS performs an analysis on the user's IP address to gather information, which is subsequently distributed to the relevant teams. It is comparable to looking for a phone number in a Rolodex, but the search is conducted using internet traffic instead.
Script
The software used to monitor website visitors may also install a script directly onto the target page to automatically gather user data. This information is then analyzed by the program, which determines which businesses are visiting and converts those businesses into warm leads.
This information is readily available to the public and may include a company's:
Relevant contact information, such as telephone numbers and email addresses
Best free website traffic tracking tools
If you want to improve your website for your target audience and get ahead of your rivals, these metrics will come in handy.
Mixpanel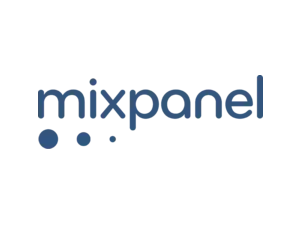 Free plan available, with premium subscriptions beginning at $89 a month
Mixpanel is a user behavior tracking platform that has all of the bells and whistles, and it assists marketing and product teams in better understanding their customers. It provides tools that will assist you in rapidly visualizing critical data and determining how successful new feature launches have been.
In addition, the User Profiles function allows you to obtain in-depth information about users, such as who these users are and the areas of your product in which they could be experiencing difficulties.
FullStory
Price: FullStory offers a free plan; for information on their premium plans, please contact them.
FullStory is widely regarded as one of the most effective solutions for tracking the behavior of website visitors by both support and product teams. The program can automatically identify points within your product or app in which users are having difficulty completing their tasks.
After that, it assists you in identifying high-impact areas that have a larger effect on your revenue and retention, which enables you to pinpoint and prioritize the changes that will have the most significant impact.
Leadfeeder
Free plan available, with premium plans beginning at $55 per month.
The identification and visitor monitoring software provided by Leadfeeder assists marketing and sales teams in locating and converting a greater number of leads. Every visit made by an employee is associated with the name of the organization when account-level visitor identification is utilized.
Additionally, sales representatives can include recognized website visitors directly into their outreach process thanks to connectors for prominent customer relationship management systems (CRMs) such as HubSpot, Salesforce, and Pipedrive as well as LinkedIn Sales Navigator.
Google Analytics
Price: Free
The free version of Google Analytics provides critical audience and behavior website data, as well as segments such as audience demographics, devices utilized, and new vs returning users. In addition, the free version of Google Analytics also includes segments.
You can discover a lot more about who your website visitors are and how they behave on your site using more advanced tools such as the Behavior Flow report. This is something that many Google Analytics users may not understand, but it is something that you can do.
Woopra
Free plan available, with premium subscriptions beginning at $999 a month
Woopra is one of the most complete web analytics and visitor monitoring tools on our list. Its capabilities allow you to optimize the experiences your customers have with your website, mobile app, and products.
Their People Profiles provide you the opportunity to take a more in-depth look at actual users and website visitors, allowing you to get to know them on a level that is both deeper and more qualitative.
SimilarWeb
Free plan available; please get in touch with SimilarWeb for premium pricing information.
Looking at the website of your rival was the starting point for SimilarWeb's approach to website visitor monitoring, which differentiated it from the other options we've discussed up until this point.
You'll be able to compare the demographics of your client base and website visitors to those of your competitors' websites when you use the Research solution from SimilarWeb. In addition, you will be able to determine the kinds of material and websites that are the most interesting to the people who visit your website as well as the websites of your rivals.
Best Paid Website Traffic Tracking Tools
We evaluated a large number of web analytics systems and tools, and we've narrowed our choices down to the very best ones for 2022.
VWO Insights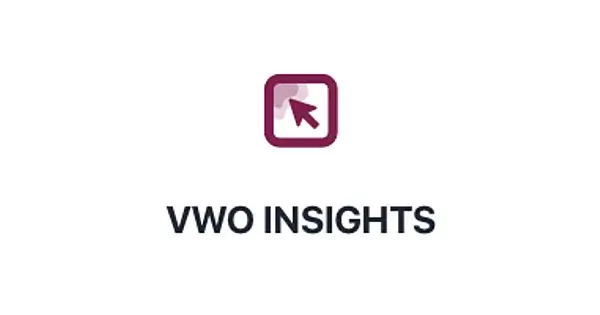 Price: Beginning at $169 per month
VWO is the corporate solution for measuring the behavior of visitors to your website and improving its performance. You can get to the bottom of visitor behavior and the reasoning behind it.
These features include conversion funnels, on-page surveys, and session recordings. Additionally, you can use Insights in conjunction with other solutions offered by VWO to create an experience optimization tool that covers the full customer journey.
Act-On
Price: Beginning at $900 per month
Act-On is a comprehensive and powerful marketing automation solution since it comes with a large number of functions. Within that framework, its account-based marketing (ABM) services assist salespeople with prospecting by recognizing website visits from key target clients.
In addition, thanks to Activity Roll-up, sales representatives can obtain a comprehensive picture of how an account interacts with the website, as well as other marketing initiatives and sales outreach efforts.
Leady
Price: Beginning at $39 per month
Leady distinguishes itself from its competitors in the visitor identification game by recognizing not only individual customers but also business customers. In addition to this, they are one of the very few online visitor monitoring technologies that additionally offer assistance for the production of B2B leads and for the behavior of products within apps. In this way, you will be able to track visitors through their transition into users and beyond — from beginning to end.
Crazy Egg
Price: Beginning at $24 per month
Crazy Egg was founded in 2006 to assist businesses in better comprehending and tracking the behavior of internet visitors to their websites. It has been focused on this particular use case for the past 15 years, and throughout that period, it has developed granular capabilities to assist marketers in better comprehending the behavior of website visitors.
Their application provides you with access to five distinct types of Snapshots, also known as click maps and heatmaps, which enable you to investigate and gain a deeper comprehension of the visitor behavior that is the primary driver of other website metrics.
Matomo
Price: Beginning at $23 each month
Matomo is an alternative to Google Analytics that emphasizes the preservation of users' privacy and the ownership of their data to ensure that users remain in compliance with GDPR. If you hold all of the data associated with your users, you can safeguard their personal information.
Without any outside interference, you are fully aware of both the location of your data storage and the activities that are taking place with it. In terms of functionality, Matomo is comparable to Google Analytics in that it offers many of the same functions, in addition to A/B testing and heatmaps.
Kissmetrics
Price: Beginning at $299 per month
Kissmetrics is a web analytics tool that is geared at software as a service (SaaS) and online commerce ( eCommerce ) businesses. Rather than concentrating on anonymous site visitors, Kissmetrics focuses on users and how they interact with your website.
This application is geared toward software as a service (SaaS) and online retail organizations, and it assists these businesses in gaining insights into how clients utilize their websites to make purchases. You're going to want to learn more about the platform's features since they're very interesting.
FAQ
Why Should You Use Tools for Web Analytics?
Analytics tools for websites are useful since they allow you to gather information about your website's users. These stats will show you where your visitors came from and how long they stayed on each page of your website.
Will Google Analytics function properly with any website?
As long as the code snippet is installed on the website, Google Analytics will function properly on that website. Whether your website is a crusty old one from 2010 or you made it yourself using one of the most popular and recent website builders, it is important to keep your website up to date. Code is the fundamental building block of every website.
How can I keep track of what users are doing on a website?
Instruments such as Google Analytics and the Search Console. monitoring of clicks (recording which elements on-page users click) Tracking the scroll (recording where users scroll on a page) watching records of users' sessions as they navigate their website and utilize the service.
Conclusion
Although Google Analytics is perhaps the most well-known tool for website analytics, there are many more. There is a large number of others that may aid you in gaining insight into various aspects of your company. You already own everything necessary to expand your website's audience as well as the number of leads it generates for your business.
Which website tools will you be carrying over into the year 2022? If you want to raise user engagement, increase revenue, and generate more visitors, the list you just read gives some terrific choices to explore doing all three of those things. Since you are now familiar with some of the most useful tools for website analytics, both free and commercial, it is time to put those tools to use.
If you liked this article, then please subscribe to our YouTube Channel for WordPress video tutorials. You can also find us on Twitter and Facebook