In an age where almost every tech startup is in the ed-tech or fintech sector, it's always exciting to see one in a different sector. The legal sector is known to be complicated and not many startups have emerged in the field due to the technicalities.
However, the rarity of legal tech startups doesn't mean there aren't any in and out of Africa. Over the years, we're seeing more startups spring up in the legal industry, which is a much-needed change. Today, there are tens of legal tech startups in Nigeria alone, and that's excluding foreign ones that operate within Nigeria, and Africa.
In this article, I'll be detailing some of the top legal tech startups around the world for inspiration. If you're looking to create a startup in the legal sector, these startups will convince you that it's not impossible since they're already striving in the hostile industry.
Top Legal Tech Startups
The legal industry is a very complicated one, no thanks to the differences in the laws of different jurisdictions. Each legal tech startup must personalize its offerings to reflect the realities of the country's legal industry or it's a failure already.
This makes it more difficult to create one compared to something like a fintech startup. If you're looking to create a multinational legal startup, you must be willing to consult legal practitioners across the different countries in which the business will operate.
With that said, here are some of the best legal tech startups in Nigeria and worldwide.
If you've ever tried carrying out any law-related activity on the Nigerian internet, you should already know about LawPadi. It is a leading legal tech startup based in Nigeria to provide Nigerians with regulatory assistance, advisory services, and other related information.
The basic premise of LawPadi is simple: users can submit any legal question to the platform to get a response from a qualified lawyer. The timely response is also a strong selling point since all questions to LawPadi get answers within 24 hours.
One of the most interesting offerings of LawPadi is an AI assistant, Ada, which helps you check if you qualify for a divorce. If you're looking to learn more about the law in Nigeria, there's no better way to do that than using LawPadi's weekly SMS subscription service which costs NGN20 per SMS.
When talking about legal tech startups in Nigeria, LawPadi is unmatched. It helps individuals find qualified lawyers to defend them, answers some of the most pressing legal questions, and offers paid legal services; what more can you ask for?
While DIYLaw isn't as encompassing as LawPadi, it offers a specific range of services that you'll likely need sooner or later. If you're looking to register a business name or incorporate your business in Nigeria, your best option is DIYLaw.
DIYLaw focuses primarily on the law as it deals with businesses and business dealings. From preparing legal documents to tax filing, signing non-disclosure agreements, and registering your company's trademarks, DIYLaw is always available to help you out.
Unlike most other legal tech startups in Nigeria, DIYLaw doesn't focus on legal information dissemination. Instead, it ensures that people who need access to legal services can do so in no time, especially when it relates to their businesses.
The strides by DIYLaw in the Nigerian legal tech industry haven't gone unnoticed, as they've won multiple awards, including one by the Hague Institute for Internalization of Law (HiiL). If you need to get a business name for your business based in Nigeria, you may want to check out DIYLaw.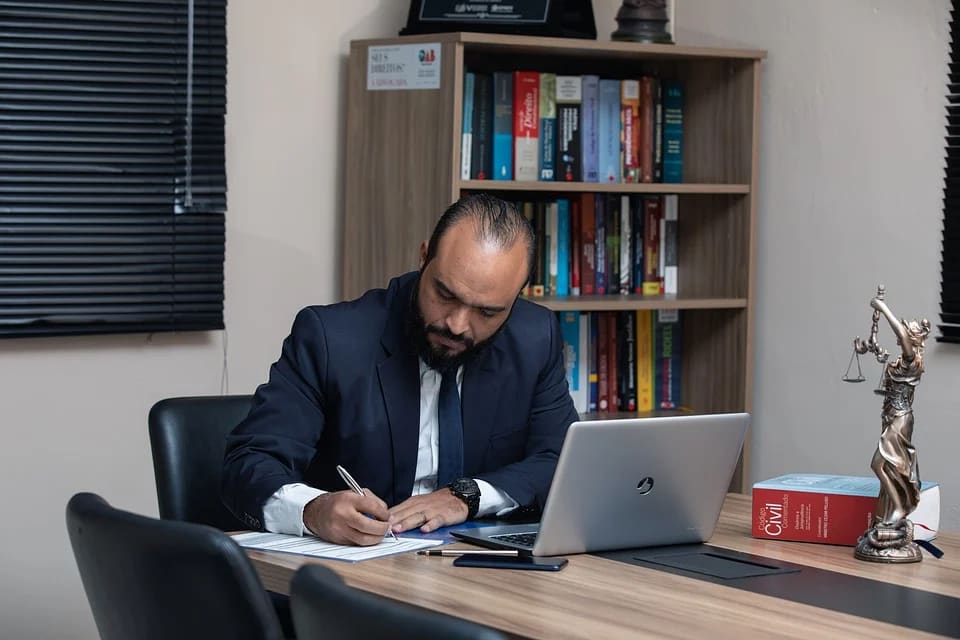 Ironclad
Ironclad isn't an African legal tech startup, but it has such interesting use cases that it's impossible to skip it in this article. The legal startup only provides software for managing contracts for enterprises, and over the years, that has brought massive success to the company.
The platform is designed to accommodate almost every type of contract, as long as it's relevant to an enterprise. Human resources agreements and non-disclosure agreements are some of the contracts you can manage with Ironclad, but the possibilities are endless.
What's more, you can update the terms binding a specific contract on the fly without having to reprint loads of paperwork. The person on the other side will see the changes as soon as you make them and either attest to them or raise reservations.
The Ironclad software is currently being used by tens of the top companies worldwide. Some household names like Y Combinator, Lux, and MasterCard all use this contract management software to simplify contract management, making it a top legal tech startup in the United States.
Farewill
Based in London, Farewill is a startup that focuses on deaths and wills, as the name implies. It changes the way people write and keep wills and it was well-received among the general public. One of the main reasons for the success of Farewill was how overdue it was, but nobody was willing to create something similar, due to the sensitivity of the topic.
As you'd expect, Farewill quickly became popular, now accounting for around 10% of all wills written in the UK. It is also registered with the Law Society in England, qualifying it to be referred to as a legal tech startup, even if it has exploded in popularity, making it difficult to fit the title of a startup.
The Farewill service is offered very cheaply, thanks to several charities contributing to keeping it that cheap. In addition to a will-writing service, the website also offers a cremation service, and a will update service that's only available on a subscription.
You can prepare a will online using Farewill within 15 minutes. Alternatively, you can get on the phone with a legal practitioner that's qualified in will writing to prepare your will more easily without having to send sensitive information over the internet.
LawStrive
How about a platform like OLX, but for legal issues? If you've ever thought about that idea, all you probably needed was LawStrive, which is one of the striving legal tech startups in Nigeria. The primary service of LawStrive is offering better legal education and citizens to residents of Africa, starting from Nigeria.
To fulfill that promise, it serves as a question-and-answer platform for matters relating to the law in Nigeria. In addition to that, you can access qualified lawyers on the platform if you need something more than just an answer to a pressing legal question.
Like most other legal tech startup companies in Nigeria, LawStrive also allows clients to access registration and incorporation services for their businesses. You can also process documentation for essential legal documents like tax filings, copyrights, and tax filings, among others.
nLegal
While nLegal hasn't enjoyed the same massive popularity that competing platforms like LawPadi or DIYLaw have, it has a promising mission that's sure to get attention. The mission of the startup is simple: bringing the lawyer and the client closer to each other.
With that mission statement, you'd expect nLegal to be a directory of lawyers in Nigeria, and that's exactly what it is. Its website provides an index of all lawyers in Nigeria as claimed, complete with their phone numbers and email addresses that you can use to contact them.
In addition to that, there are other features like document review and a virtual office for lawyers. You can also talk to a qualified lawyer directly on the platform without having to pay an expensive consultation service like you would in the real world.
With nLegal slowly getting the popularity it deserves, we expect to see an app from the startup soon. Also, access to more funding will enable the founders to expand and add more features to the platform, making it a formidable legal tech startup in Nigeria and Africa as a whole.
Conclusion
The legal industry has not received as much attention as it should, even when it should. Apparently, the shortage of lawyers with the appropriate experience required to create a tech startup is one of the most important reasons why there is a shortage of legal tech startups.
If you want to take a look at some of the available ones, this article is the best place to be. From Farewill which lets you write and update your will for a fee to LawStrive, that's like OLX but for law, there's no shortage of law firms in the tech startup world.