Of course, you know tech has made everything easier. Even the methods of purchasing and selling ads have undergone serious changes. Demand-side platforms (DSPs) are a recent innovation and potent automation tool. They have completely changed how these procedures were once carried out, revolutionizing the field of internet advertising. Amazing right?
Table of Contents
The best ad bids are retrieved in 0.1 milliseconds by DSPs and marketing automation. This allows you, as a marketer to focus your time and effort on other profitable aspects of your business. The top demand-side platforms simply tell you "Chill…we'll handle that"
Have you been wondering what top demand-side platforms are? Are you having difficulties picking the best demand-side platform for your business? Do you want to know how they work? And maybe what do they do? Then this article is for you. We have highlighted all of these and more. Let's get started.
You should see: Top Great Websites To Learn Web3
What are Top Demand Side Platforms?
Demand-side platforms are tools and platforms that link you with profitable digital ad impressions. As an advertiser, you can utilize the platforms to buy impressions on websites. They also allow you to buy on apps, over-the-top (OTT) channels, and more. And all you need to do is to submit your ad creative to the DSP
By purchasing impressions across channels and publishers in one location, you can target the precise audience you want to reach. All of this while the DSP receives a portion of the advertising dollar spent on the impressions. This means that the major difference between the two is a matter of technicality. It works more like demand and supply in our real world.
A demand-side platform (DSP) is a web server-based software solution that enables brands, agencies, and app developers to handle numerous ad exchanges and data exchange accounts through a single unified interface when purchasing advertising inventory from publishers.
Demand-side platforms and supply-side platforms

The opposite of a DSP is an SSP. A DSP lets advertisers buy ads on multiple ad exchanges at once, while an SSP lets publishers sell their ad space on multiple ad exchanges. The idea is that if publishers make their ad inventory widely available through an SSP, they will get the best possible offer and make the most money.
DSPs are for marketers, and SSPs are for publishers. This is a simple way to think about it. They are both parts of the same ad marketplace and use similar technologies, but they work on different sides of a transaction.
Read also: Which Startups Are Most Profitable In 2022
What do the top demand-side platforms do?

DSPs are important for mobile marketing in the most obvious way, which is also important for automation in general. Top demand-side platforms let marketers avoid spending time and energy on tasks that a machine can do. DSPs help advertisers set up campaigns quickly and easily. This is important so they don't have to contact hundreds of publishers one by one to offer to advertise.
Mobile advertisers find DSPs especially useful because they can track the performance of their campaigns in real-time. Mobile advertisers don't have to wait until a campaign is over to change it. Instead, they can use DSPs to make changes without causing any problems.
This means that advertisers can put more money into a DSP if a campaign is doing well. It also means that campaigns that aren't doing well and you can stop them before they do more harm.
Also, because of DSPs automation, it's easy for advertisers to scale their efforts on mobile. Before, advertisers' efforts to grow could have a limit on things like where they were physically located. DSPs help advertisers get around this by making it easy for them to buy traffic from new publishers and in new places.
Have you ever wondered: How Does Whatsapp Make Money?
What are the top demand-side platforms?
At this point, you would want to know which top demand-side platform to use and the best ones. We have compiled 10 of them. The 10 top demand-side platforms are-
1. Display and Video 360
Google Marketing Platform's DSP is also called Display & Video 360 (DV360). It's a Google product, so it was always going to be a good choice. However, this DSP gets the top spot because it works with a lot of impression sources outside of Google.
In other words, you can use Google's huge network as well as the major networks run by other companies. It is one of the top demand-side platforms Get Display and Video 360
2. Adcolony

Adcolony is one of the top demand-side platforms in 2022. It has been around since 2011 and is a part of Digital Turbine. It is all about mobile advertising. Adcolony has more than 1.5 billion users in total, with 135 million iOS users and 310 million Android users as direct sources.
They have standard banner ads as well as the unique Aurora HD Interactive Video and Playables. The platform says that ad units can be set up with just one click. This is a demand-side platform you should check out. Get Adcolony
3. Illumin by Acuity
Illumin came out in 2020, but it's been getting more and more popular since then. It is a self-service platform that focuses on giving brands new ways to see and manage the customer journey through a simple canvas.
Their consumer-valuing tool and the simple drag-and-drop interface for both audiences and creatives are also very useful. It is currently one of the top demand-side platforms. Get Illumin by Acuity
4. Adform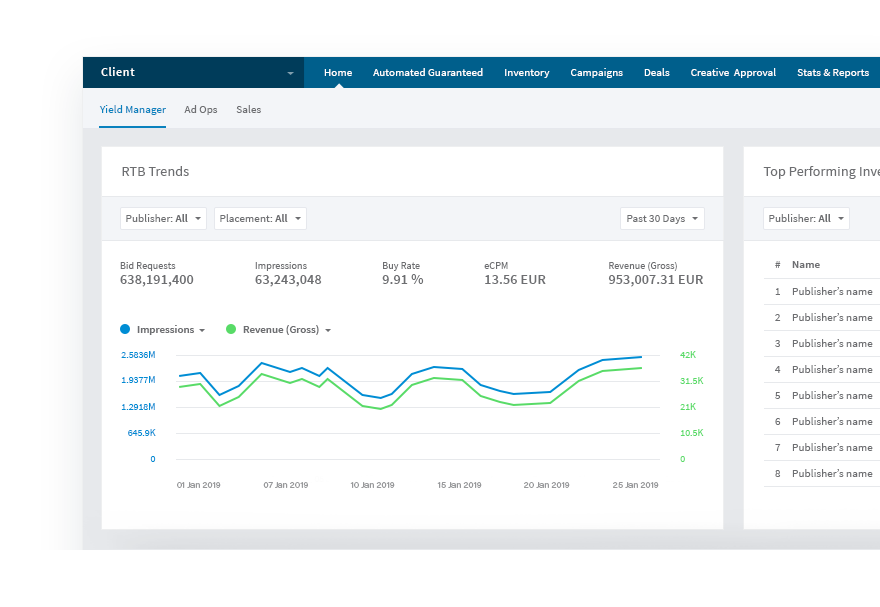 In 2023, Adform will have been around for 21 years. The company has several different solutions, including an omnichannel DSP. This DSP can access the display, audio, video, CTV, DooH, mobile, and in-app.
It runs on its Adform FLOW technology, which means to give marketing teams a better user experience. The platform has a home screen with an actionable overview, supply curation, built-in protection against fraud, and more. Get Adform
5. Adelphic
Adelphic says that it is "the only omnichannel DSP built with programmatic traders in mind." 2010 was the year it began. It can be for a self-service or managed platform.
It offers different kinds of partnerships, such as a subscription plan. Tools like conversion lift, foot traffic, and multi-touch attribution are part of the Adelphic Advanced Reporting. It is currently one of the top demand-side platforms you could use. Get Adelphic
6. Admedo
Admedo's goal is to give brands and agencies real transparency, control, and customization through a flexible approach. Their platform has a nice user interface, a lot of tools for targeting, and clear reporting. They also use their solution for managing data. 2013 saw the start of Admedo in the UK. Edmodo is one of the top demand-side platforms. Get Admedo
Check out!: 5 Powerful TikTok Money Calculator
7. Adobe Advertising CloudDSP
Adobe has a lot of high-quality digital solutions, and its DSP is no exception. It includes TV, video, native, audio, display, and search. Users have access to real-time in-dash reporting, reporting APIs, quick campaign optimization, and even forecasting and spending suggestions.
Adobe's Media Quality Suite works to protect brands, make sure they see ads, and stop fraud. The DSP is best with other Adobe Analytics, Adobe Audience Manager, and Adobe Experience Platform features (e.g. their ad creative management platform, brand surveys, etc.). Get Adobe Advertising CloudDSP
8. Amazon DSP
In the digital advertising industry, the Amazon DSP is another well-known platform. It lets its users buy advertising space on Amazon and elsewhere. That includes ads on a screen, in a video, and in your ears. And the best part is that users get access to Amazon's data. Amazon DSP is one of the top demand-side platforms.
There are both self-service and managed-service options on the platform. Ads are easier to make when you have different ways to be creative, like e-commerce creative templates. Amazon even has a course called "Introduction to Amazon DSP" that people can take online to learn more about its benefits. Get Amazon DSP
9. SmartyAds DSP
The SmartyAds DSP is a self-service platform in the cloud. It works across channels, formats, geographies, and different types of businesses. Desktop, mobile, in-app, and CTV ads are all types of ad units. SmartuAdss DSP is one of the top demand-side platforms.
SmartyAds wants to be useful at all three key stages: Campaign Builder, Campaign Management, and Campaign Analysis. Launching a campaign is as easy as possible.
The single-view dashboard lets users track performance in real-time, improve campaigns, and keep track of budgets. SmartyAds started in 2013 and has an SSP and an Ad Exchange. Get SmartyAds DSP
You should see: Free Invoice Generator Software For Small Businesses In 2022
10. MediaMath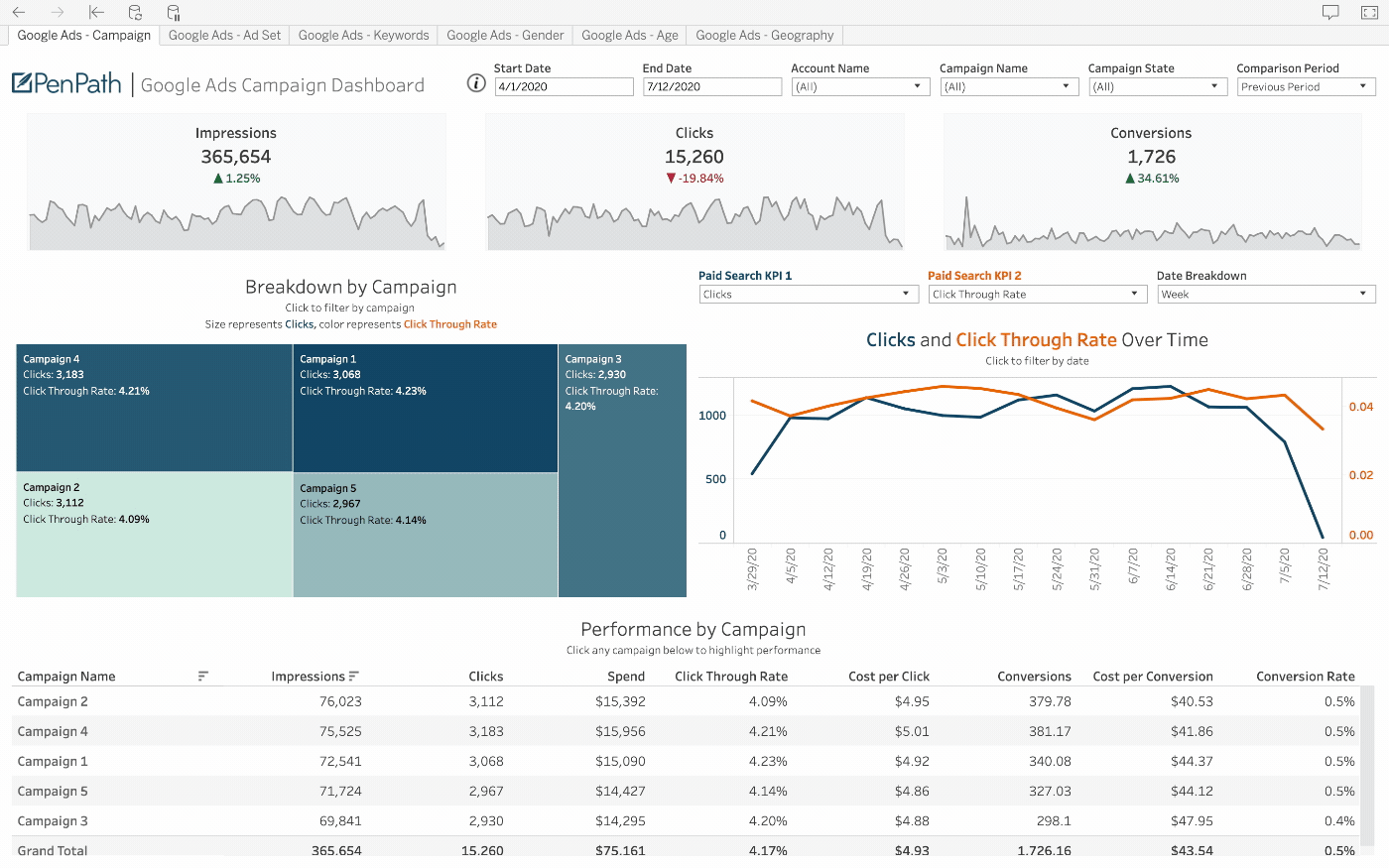 MediaMath is one of the top demand-side platforms. It tries to give its DSP the most advanced features by calling it a "future-proofed platform." The platform has the company's Brain algorithm, which predicts how well an ad will do and the best price for it. MediaMath is one of the top demand-side platforms.
It supports any ID system, lets you fully customize all parts, and has an easy-to-use interface, among other things. It's an omnichannel platform with access to the display, mobile, video, audio, DooH, native, and even CTV. Since 2007, MediaMath has been around, and its DSP was one of the first ones on the market. Get MediaMath
Demand-side platforms algorithms
Certain algorithms may be different from one DSP to the next, but most DSPs use the same basic ideas. A demand-side platform uses algorithms to group the rates of different networks on one platform. This lets advertisers buy media that they sell programmatically and manage the advertising across several real-time bidding networks on the market.
DSP looks at each inventory and decides if it's good for the advertiser and meets their needs, requirements, and settings for targeting. If the inventory fits, a DSP automatically figures out how much it can cost and sends a bid response to the right exchange. Also, it only takes milliseconds to analyze an ad impression. Thanks to the ease of machine learning algorithms and other prediction tools.
In addition to algorithms for bidding and figuring out ad inventory, a DSP might have built-in anti-fraud algorithms that look for and get rid of low-quality and fake traffic.
FAQ
Which DSP is the biggest?
PocketMath is the biggest self-service platform for buying programmatic real-time bidding (RTB) inventory for mobile advertising in the world.
How many DSPs are there?
There are a lot of DSPs, each with its special features and specifications. There are currently about 27 DSPs out there.
How does DSP get paid?
Demand-side platforms (DSPs) make money by taking a cut of media buys that go through their technology and by charging for a lot of hidden extras.
Is there a DSP at Google?
In a strict sense, Google Ads is a DSP. Google is different from most other DSPs because it only sells its goods (while other DSPs make it possible to purchase traffic from various suppliers).
Conclusion
DSPs let brands and ad agencies build better relationships with their customers and get a better return on investment (ROI) and performance from their campaigns. We hope that the tips have helped you find the best advertising platform for you.
Programmatic advertising has relied heavily on Demand Side Platforms. But as they became more and more popular, there were more and more of them, which made it harder to choose the best one. At this point, you should have found it easy to pick anyone.
Since you are still here, you should check out: How Does Internet of Things Work: IoT Explained
If you liked this article, then please subscribe to our YouTube Channel for videos relating to this article. You can also find us on Twitter and Facebook.
References