The use of video calling has been increasingly common over the past several years, and it is unquestionably a helpful method to stay in touch with one another when we are unable to physically be with the people we care about. FaceTime is Apple's proprietary application for making video calls; it is pre-installed on virtually all of the company's products, including the iPhone, iPad, and Mac computers that you use.
As long as you have access to Wi-Fi or a cellular data connection, seeing and communicating with the people you care about most is as close as a few clicks on your screen away. This article covers all you need to know about how to use facetime on devices.
What is the Facetime App

Apple is responsible for developing the video chat program known as FaceTime. Apple built it on an open standard, which means that theoretically (no pun intended), FaceTime can be utilized across a wide range of platforms, and other producers may exploit FaceTime's protocol.
However, FaceTime remains an option solely for customers of Apple products. Specifically, you may utilize FaceTime from your iPhone, iPad, or Mac computer, so you'll need to be calling someone on some of those devices as well.
How To Use FaceTime

When you use FaceTime on an iPhone, your phone number will be registered in the app automatically. You may also register your email address if you are using an Apple device such as an iPhone, iPad, or iPod touch.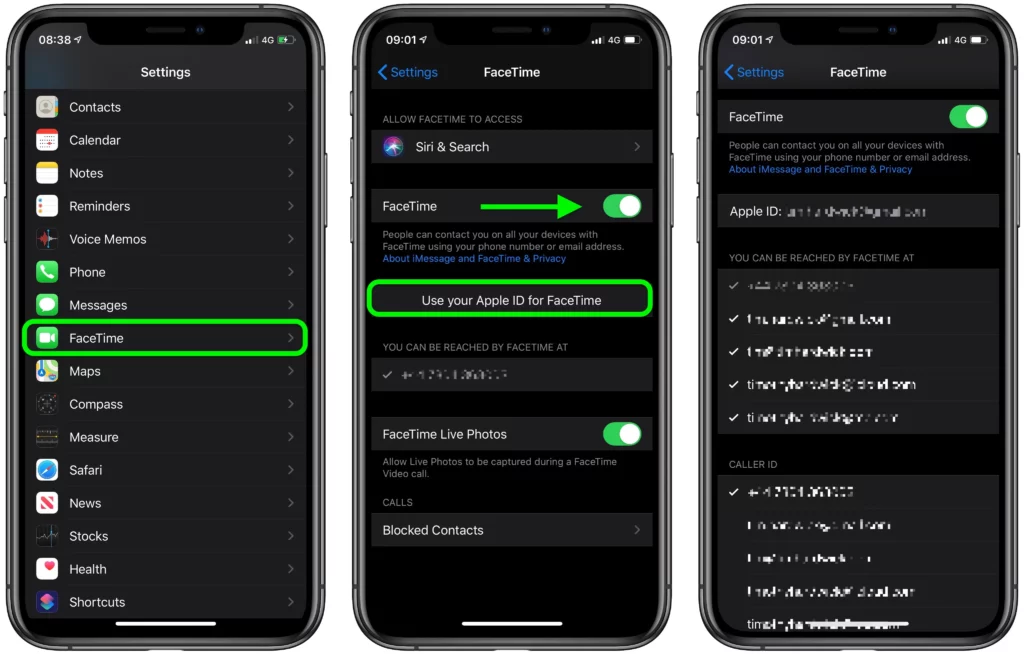 After selecting FaceTime, you have to sign in with your Apple ID.
Input Apple ID and password
How To Place A Call Using FaceTime

It is necessary to have the phone number or verified email address of the person you wish to call to use FaceTime. There are a number of different ways that a FaceTime call may be made:
Tap the "New FaceTime" button within the FaceTime app, and then input the contact's email address or phone number.
After tapping the number or address, select Audio or FaceTime from the menu that appears.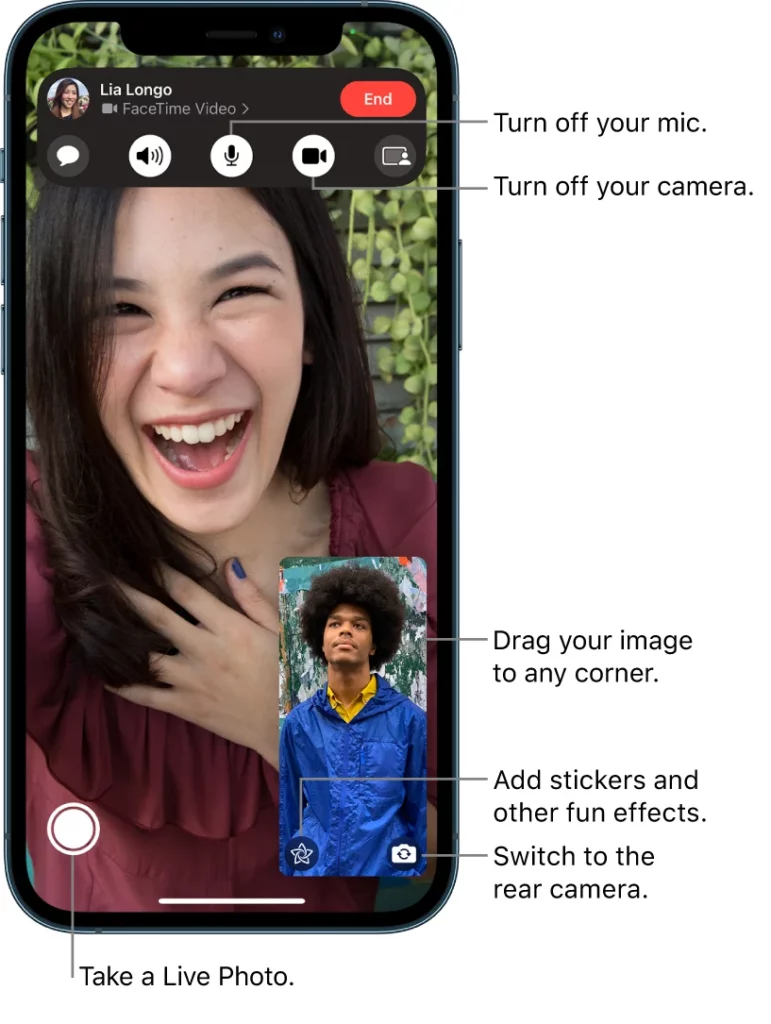 You may start entering the person's name and then press their name when it displays in your Contacts if you have their phone number or email address stored for them. Start typing their name.
After that, select either the Audio or FaceTime icon.
During a regular phone conversation, your iPhone also gives you the option to initiate a FaceTime video call. To switch to FaceTime, you may access it from the Phone app by tapping the FaceTime icon.
Read Also: Solution To McDonald App not Working
How To Answer An Incoming Audio Call Using FaceTime While Call Waiting Is Enabled
You have the option of selecting one of the following alternatives whenever another call comes in, regardless of whether it is a phone call or another FaceTime audio call:
Stop and Accept: Put an end to the active call and then take the incoming one.
Hold & Receive: Receive the incoming call while placing the active call on hold.
Reject: Reject the incoming phone call.
Creating a link to a FaceTime call and how to use it

You now have the ability, with iOS 15 and iPad 15, to generate a link to a FaceTime call and share it with other people through the use of Messages or Mail. They can join an existing call or start a new one by using the link. How to do it:
Launch the FaceTime app, and then select the Create Link option.
Select the Add Name option, enter a name for the gathering, and then select the OK button. This notifies those around them of which call they are participating in.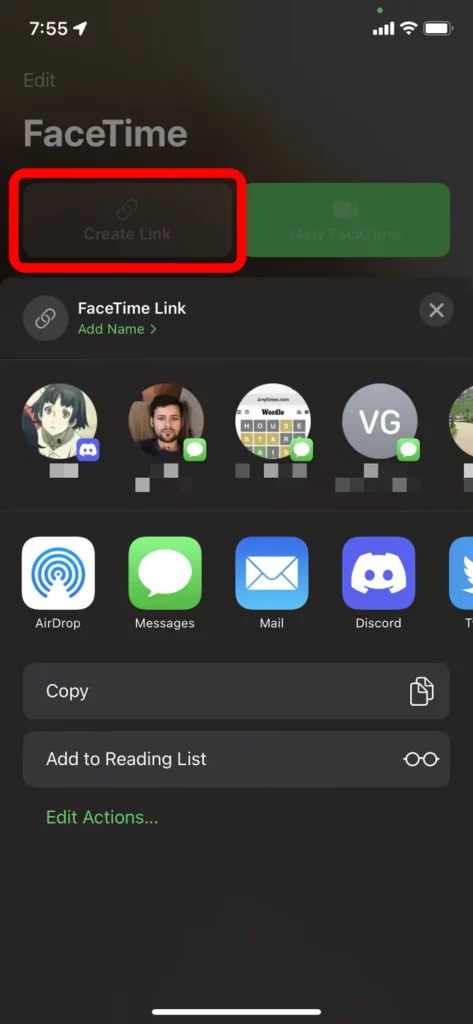 Choose the recipient from the drop-down option in the Share menu, or send the link directly from Messages, Mail, or any of the other applications that are compatible with this feature.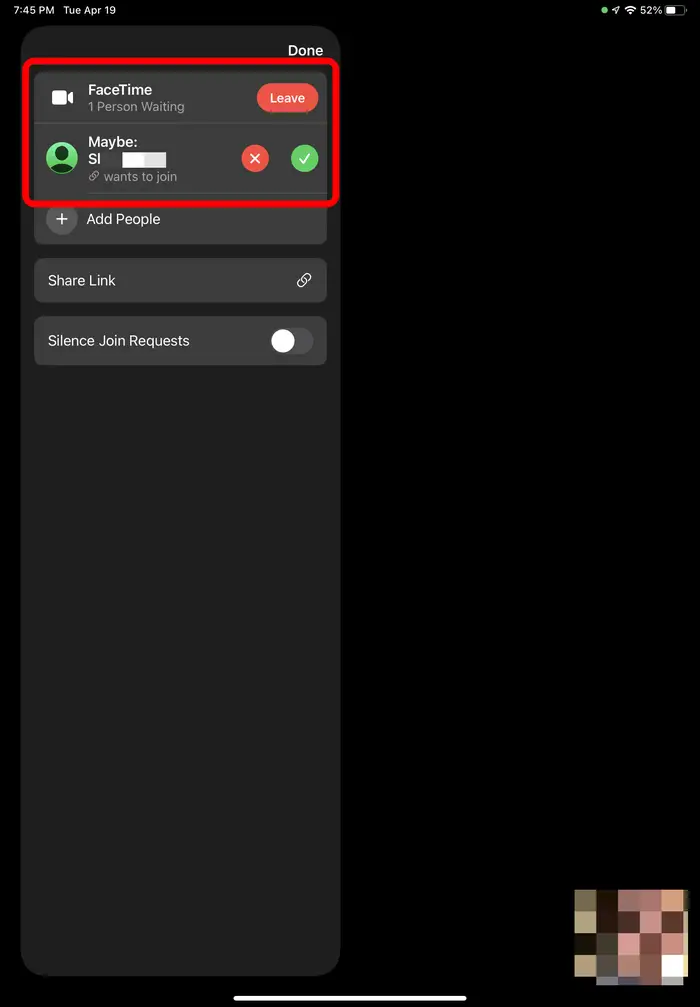 Even those who do not own an Apple product might be invited to participate in a FaceTime session that you are hosting. From within their browser, they can participate in one-on-one and group FaceTime chats with you.
You are unable to make a FaceTime link using Windows or a device that is not an Apple product; however, you can join a FaceTime call if another user sends you a link.
How to use facetime on iPhone/iPad

Start up FaceTime on your iOS device, be it an iPhone or an iPad.
Tap the icon labeled "New FaceTime."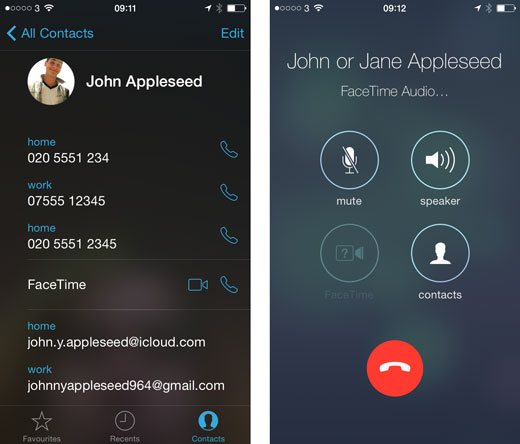 Create a new call on FaceTime using iOS 15: Launch FaceTime, then select the New FaceTime option.
Simply enter the names of the people you wish to have a FaceTime conversation with. You may do this by providing your name, e-mail address, or phone number.
If you wish to FaceTime with more than one person at a time, you just need to keep entering people's names, email addresses, or phone numbers until you have them all.
To begin your call, select either the FaceTime Audio or FaceTime Video icon.
How to place facetime calls on Android and Windows

Users of Android and Windows are unable to initiate FaceTime calls at this time. You can listen in on calls that other people are having as long as you have Google Chrome or Microsoft Edge installed on your computer.
The Google Chrome web browser is pre-installed on the majority of Android phones, whereas the Microsoft Edge web browser is pre-installed on all Windows personal computers. To begin, the FaceTime call has to be initiated by someone using an Apple device.
Instruct the Apple user to launch the FaceTime app on their iPhone and pick the Create Link option located in the app's menu bar.
The Apple user will then be prompted to decide how they would want to share the link in the pop-up window. Possible options include Messages, Mail, Snapchat, AirDrop, or another app. It doesn't matter whatever technique you employ; all an Android or PC user needs is the link to access the content.
When the user of Android or Windows has received the link to facetime.apple.com, they are required to access it in either Google Chrome or Microsoft Edge.
After you've entered your name, press the Continue button.
Once you have joined, choose the floating pop-up and click the green Join button. Additionally, they may have to provide authorization for FaceTime to utilize their microphone and camera.
The Apple user will then be prompted to approve the new member's request to join.
Once both participants have entered the conversation, they'll each have the same choices to mute themselves, display or conceal their camera, quit the call, and more.
How to use facetime on MAC
Start the FaceTime application on your Mac.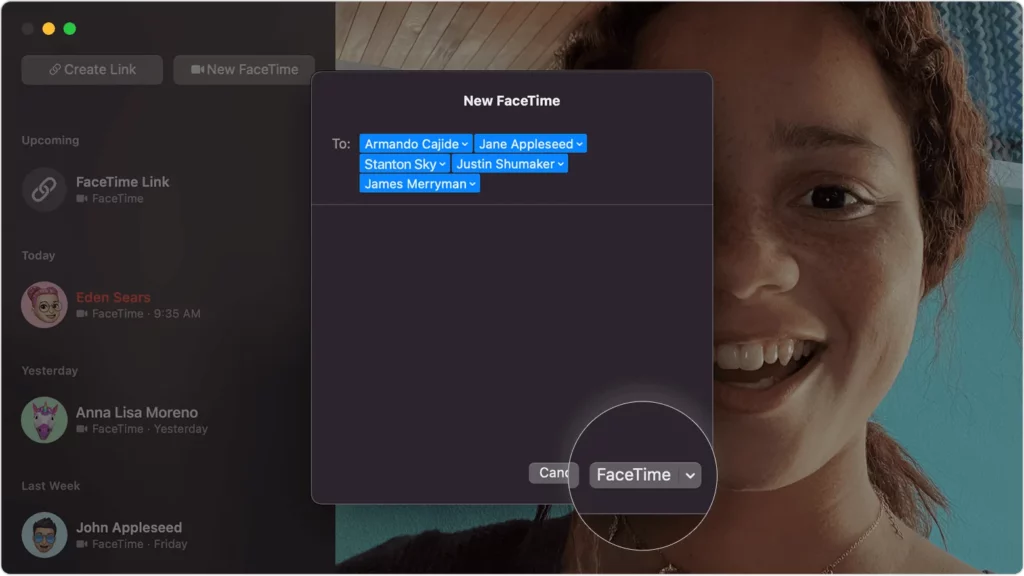 Enter the names and numbers of the people you wish to call.
Simply clicking on the camera or microphone buttons that are located at the bottom of the FaceTime screen will halt either the video or the microphone.
How to use facetime on Apple TV

Swipe up from the bottom of the screen (for iPhones with Start buttons) or swipe down from the top right corner of the Home screen to access the Control Center (iPhones with Face ID).
To mirror the screen of your iPhone to another device, tap the device you want to use.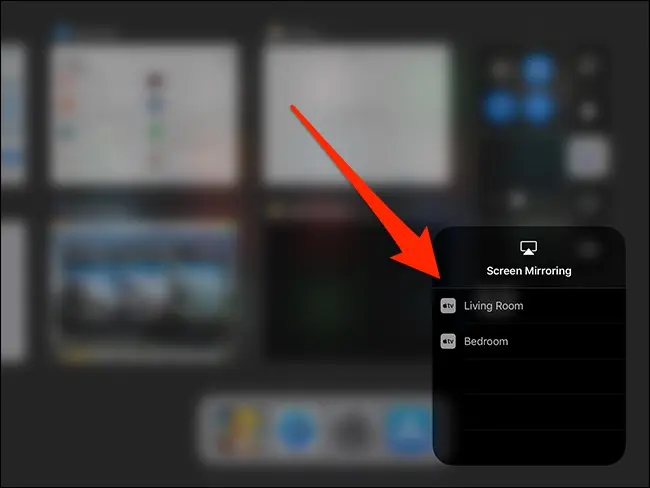 After that, all that's left to do is finish the procedures necessary to make a FaceTime call using your iPhone or iPad.
FAQ
Can someone in Nigeria use Facetime?
It is accessible in Nigeria, although it is restricted to iOS users only. There is no FaceTime application for Android phones, hence it is impossible to FaceTime with Android users.
Which countries can use facetime?
FaceTime is accessible to use everywhere else on the planet. A recurring monthly fee will be assessed by your internet service provider (ISP) if you use Wi-Fi or have a cellular data plan installed on your phone by a wireless carrier.
Can I utilize FaceTime without a Sim card?
You may use facetime regardless of whether your SIM card is data or cellular, or even if you don't have a SIM card, as provided your device can connect to the Internet.
Can I use FaceTime in the United Arab Emirates?
Currently, individuals in the United Arab Emirates may make FaceTime calls. Calls were already stopped, although WhatsApp and other services remain unavailable.
Can FaceTime be used on a computer?
FaceTime is incompatible with PCs and Windows. It is a product of Apple and has not been released as an open standard. However, you can use FaceTime if you have a Mac computer, which is part of the Apple ecosystem. Zoom and Google Duo are PC-based FaceTime alternatives.
Conclusion
FaceTime only functions between Apple-compatible callers. FaceTime calls cannot be made to Android users, and Android users do not have accessibility to FaceTime. If you ever need to make a video call to an Android user, you must use a third-party application such as WhatsApp or Skype.
If you liked this article, then please subscribe to our YouTube Channel for WordPress video tutorials. You can also find us on Twitter and Facebook