PayPal is an American financial organization registered in the United States and numerous other countries that offers an online wallet service. Additionally, the corporation is registered in Canada, Luxembourg, Singapore, Spain, and the United Kingdom.
It operates on a worldwide scale and is by far the most popular internet wallet service.
By 2014, its service was extended to dozens of other countries. It was made legally accessible to Nigerian residents in July 2014. Previously, only Nigerian residents of supported countries were eligible to establish and run an account.
Apart from receiving and sending money, the site also allows you to make online purchases.
There are a few restrictions for individuals operating the Nigerian PayPal account, so here is what you need to understand about how to use PayPal in Nigeria.
PayPal account types
Nigerians can open two types of PayPal accounts.
1. Individual account
Individuals who wish to use PayPal to send funds or pay for a service online need to create a personal account. If you also enjoy purchasing online at PayPal-accepting websites, the private account is for you.
To establish a PayPal Personal Account in Nigeria, the following requirements must be met:
~ Your first and last names are mandatory. It must be your legal name as it appears on your birth certificate and other official papers.
~ Contact information, such as an email address
~ A secure password
~ A debit or credit card is required. Both Visa and MasterCard are recognized as payment options. Verve is not acknowledged.
~ Your postal address is essential.
2. Business
A business account is for firms who wish to accept money online from their consumers. The business account provides businesses with the tools necessary to integrate a payment solution into their websites and accept payments. There are several tools and solutions available to businesses.
The following are the requirements for opening a PayPal Business Profile in Nigeria:
~ Your given name. It has to be your official first and last names.
~ Your company's name. Unless you are a freelancer, you must have a registered company name to create a business account.
~ You will be needed to provide information about your business.
~ Your government-issued identification card. A passport, preferably international, will be necessary.
~ A valid email address
~ Contact information
Keep in mind that you should only enter true and precise information; otherwise, your account will be closed regardless of how much money you have in it.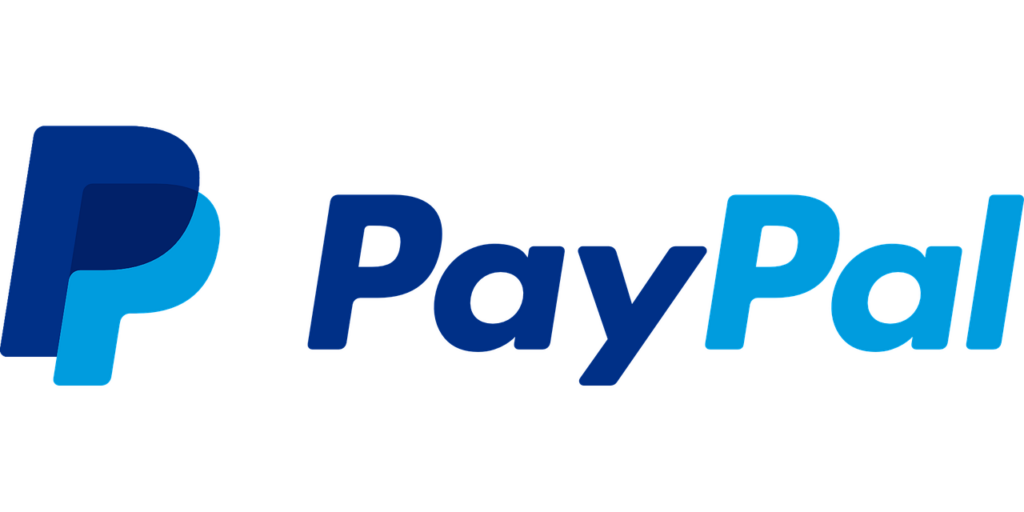 What is the procedure for opening a PayPal account in Nigeria?
PayPal is used for a variety of purposes other than receiving funds. To sign up for PayPal in Nigeria, follow the steps below:
~ Navigate to the PayPal website using your browser's address bar.
~ You will be sent to the registration page after clicking "Sign Up for Free." Enter your information.
~ Indicate the kind of account: You have both personal and professional alternatives.
~ Provide your email address and phone number: They must all be authentic, as they will be verified afterward.
~ Your first and last names will be required during this step.
~ Generate a password: It should have a combination of capital and lower case letters, as well as certain special characters and digits. Continue to the next step after verifying the password.
~ Acknowledge and accept the following terms and conditions: You must possess the mobile number you supplied. Additionally, you should anticipate receiving a verification text.
~ Verify your contact information: Extract the PayPal SMS code that was sent to you and fill it in. Your account is now activated.
Which banks in Nigeria make use of PayPal?
In Nigeria, just a handful of banks and financial institutions do so. Consider the following list.
~ Access Bank – As of August 2021, Access Bank's VISA card is verified to be functional.
~ First Bank
~ Diamond Bank
~ WEMA Bank
~ FCMB
~ UBA
~ GTCO – (formerly GTBank). GTCO's Naira Mastercard worked briefly with PayPal but ceased to do so in 2020. Rather than that, you'll need to obtain a GTCO US Dollar Mastercard for usage with your Paypal.
How to send money in Nigeria using PayPal
To transfer money with PayPal in Nigeria, follow these instructions.
1. Access your account by logging in.
2. Click on "send money" in the top menu; this will take you to the "send payment" page.
3. Enter the recipient's information; Enter the recipient's name or email address.
4. Enter the desired amount and payment method; Enter the desired amount. If you have multiple cards linked to your account, select which one you wish to use to make a payment.
5. Make payment.
6. Pay through invoice; You can request an invoice from anybody you are paying money to. The invoice will display in your account, and you may pay it with a single click.
7. Set up pre-approved payments; If you have ongoing payments to make, such as Facebook advertisements or theme subscriptions, you may set up pre-approved payments. As a result, the money will be debited without your intervention.
Banks in Canada for your businesses
How to use PayPal in Nigeria to accept payments?
To receive money using PayPal in Nigeria, follow these instructions.
1. Create a PayPal business profile. ; Only businesses are permitted to accept payments through PayPal. Regrettably, you cannot receive funds using a personal account.
2. Configure your website for payment; You should find instructions in your profile on how to configure your website for payment from your clients. Simply choose tools and follow the on-screen directions.
3. Send invoices; You could also be capable of sending invoices to clients using your business account.
4. Make a formal request for money.
5. Make use of your PayPal email address.
Move Funds via PayPal to a Bank Account in Nigeria
To begin, you must link your credit card to your PayPal account. Once your credit card is connected to your bank account, you can withdraw funds from that account in Nigeria.
~ Scroll to your account's Wallet area.
~ Simply click the Withdraw money option.
~ Select the account from which you're sending funds, followed by the Credit Card/bank account.
~ Select a sum to wire to your Nigerian bank account.
~ Press the Continue button.
~ After reviewing your request, click Transfer.
Consider these Factors:
A transfer to a bank account normally takes one business day to complete but may take much longer depending on the clearing method used by your bank.
Paypal only accepts payments in your home currency. Therefore, if you have a PayPal account in the United States of America (USD) and wish to transfer funds to a bank account in Nigeria (NGN), you may incur cross-border conversion costs.
The best PayPal alternatives in Nigeria
1. Payoneer
Payoneer has long been the preferred payment method for Nigerian freelancers and internet companies. Without Payoneer, many Nigerians likely struggled to be paid by freelancing websites, maintain profitable blogs, or get money for work done by international corporations.
It is by far the greatest PayPal substitute available for anyone who works from home. It is recognized as a payment method by the majority of freelancing marketplaces, including Fiverr, Freelancer, and Upwork.
2. Skrill
Skrill, originally Moneybookers, is another excellent alternative to PayPal for Nigerians. Skrill has a strong worldwide presence, with over 37 million consumers in more than 200 countries, including Nigeria.
Not only for businesses. Skrill supports peer-to-peer transactions. Thus, as an individual, you could send money to business associates or family members in Nigeria. Transaction costs are extremely low, and bank transfers occur in real-time.
3. Interswitch
Interswitch is a well-established, reputable payment gateway service for the majority of websites and bloggers in Nigeria who wish to accept payments for both physical and virtual product sales. Customers can use their credit/debit cards to pay for things purchased on your blog/website.
4. Western Union
Western Union, the world's oldest money transfer company, is the finest alternative for receiving big sums of money. If you're searching for a convenient way to transfer money to family members or business contacts in Nigeria, Western Union is among the best solutions available.
Western Union is best suited for big money transfers due to the following reasons: The fees are quite expensive. It maintains, however, the world's quickest and most dependable money transfer firm.
5. Bank wire transfer
Direct bank transfer is another method of getting huge sums of money from the majority of large overseas corporations. Most businesses will avoid the inconvenience of sending you modest amounts of money straight to your bank account.
Another disadvantage of bank wire transfers is that they may incur additional currency translation fees (depending on your bank exchange rate).
FAQ
Is PayPal prohibited in Nigeria?
Residents of Nigeria did not have access to the service until 2015, but it is now available to a great degree.
Is it possible to connect my Gtbank account to PayPal?
You can, first, verify that you are logged into your PayPal account. Scroll to the menu and pick the option to link or verify your credit or debit card. Input your Gtbank MasterCard information in the field given and click proceed. Your bank account will be debited $1.95.
How can I activate PayPal in Nigeria?
To validate your account, you must:
Click on the link supplied to your email address, to confirm your email address.
Add a current Visa or Mastercard to the account and verify the code.
Conclusion
PayPal is an excellent service, however, there are certain restrictions in Nigeria. Hopefully, this restriction will be abolished in the future. However, you should never attempt to use an unaccepted method that violates PayPal's policies.