Investing in the stock market can be challenging for beginners with little money. The best stocks now depend on several factors, including interest rates and the Fed's fight against inflation. As a result, short-term investors should focus on defensive stocks because they have shown resilience in the face of rising interest rates and an upcoming recession. 
Long-term investors, on the other hand, should look at a 2022 sell-off as an opportunity to invest in high-growth companies. Although the near-term price movement is likely volatile, today's prices may be a good entry point for growth companies. Once you have determined your investment goals check out Motley Fool vs Stock Rover and compare their fees and requirements.
Best Stocks For Beginners
Fortunately, some stocks are particularly well-suited for this group. These include Mastercard, Verizon Communications Inc., Microsoft Corp., and Intercontinental Exchange Inc.
Mastercard
Mastercard is a credit card company and payment processor. Its average annual return has been over 26% and outperformed the S&P 500. So even though Mastercard's recent downfall may have scared some investors, it has the potential for a considerable return in the future.
The stock is very inexpensive, and beginners can invest fractions of shares. This will allow them to reap gains equivalent to a full share. Mastercard stock is worth about $335 per share, which is not overly expensive if you buy fractional shares.
Intercontinental Exchange Inc
This stock has a high dividend payout and strong profit growth, making it one of the best stocks for beginners with little money. It is also a 'natural monopoly,' meaning it offers vital services for modern finance. In addition, the company has strong double-digit margins and a solid track record.
This stock's diversified business has helped it consistently grow its revenue and earnings over the last decade.
This company provides financial companies with market infrastructure, data, and technology solutions. It operates 13 regulated exchanges worldwide and six clearing houses, allowing investors to trade various commodities, interest-rate products, and equities. It also owns the New York Stock Exchange, where about 70% of the S&P 500 trades. It earns revenue from the transaction and recurring fees from companies that list their stocks on the NYSE.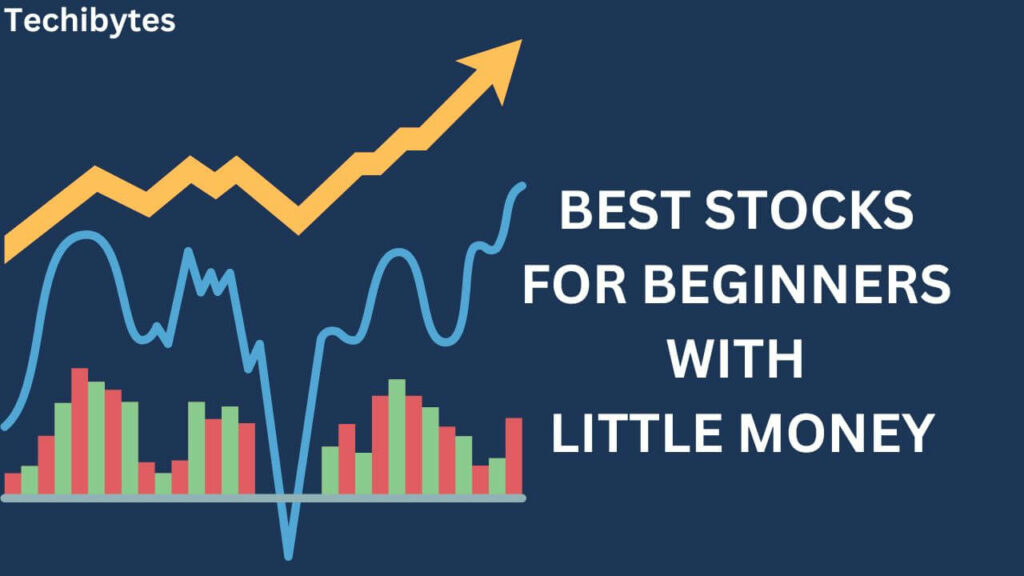 Verizon Communications Inc
For beginner investors, Verizon Communications Inc is one of the best choices. This company has a solid growth story and strong fundamentals. However, there are several important considerations before you invest in Verizon. These include price, valuation, and growth. AAII's Value Grade will help you decide whether Verizon Communications Inc is a good choice.
The stock has a good track record and a dividend yield of over 6%. However, it has recently suffered from a series of issues, including a cut in its guidance and missed profit expectations. In addition, the stock has lost a lot of business to rival AT&T.
Microsoft Corp
Microsoft Corp is one of the best choices if you have a small amount of money and want to start investing. However, although the company has a high growth rate, it is also known for posting large losses. Because of this, beginners should be wary of volatile stocks. Nevertheless, its latest fiscal year saw sales increase 18 percent and a profit of over $61 billion. This company's products span many industries and are used by millions worldwide.
McDonald's Corp
If you are a beginner to the stock market, you may be interested in investing in McDonald's stocks. This company started in 1940 and has become one of the world's largest restaurant chains. The company's history is fascinating, and its logo is instantly recognizable worldwide.
Under new CEO Steve Easterbrook, McDonald's aims to become a "digital company." The company is investing many resources into home delivery and incorporating AI technologies. It is also in the process of revamping its stores to attract a younger crowd.
While its stock has a mixed record lately, it remains a solid buy for a conservative investor. Although it won't be able to produce stellar returns this year, the company has good long-term growth prospects and a secure dividend. This makes McDonald's a great buy right now. In the future, the company can continue investing and raising dividends, which is suitable for investors.
Tesla
You can invest in Tesla stocks if you have little or no money. The financial information website can access research, analyst ratings, and critical information on Tesla stock. Before investing, you should consider how the stock will fit in with the rest of your portfolio. It would help to diversify your investments by buying different stocks, bonds, and real estate.
When you invest in Tesla, you should be aware of the tax implications. You will probably have to pay capital gains tax on your investment. However, if you invest in fractional shares of the stock, you can invest a small portion. Several brokers offer fractional shares of individual stocks.
When you invest in Tesla, you should use a brokerage account. These accounts let you purchase fractional shares, which benefits beginners with little money. Before buying a Tesla share, study the company's income statement and balance sheet. Also, research its competitors and management.
Netflix
If you are a beginner investor, you may be hesitant to invest in Netflix. However, there are some essential things you need to consider before you invest in Netflix. First, make sure you have a clear financial goal. You should know if you can afford to buy and hold this stock long-term. Another important thing is to understand the risk associated with investing in Netflix.
Unlike index funds, individual stocks are riskier. To buy Netflix shares, you must be confident that the price will rise in the future. Also, it would help if you did not have a lot of similar stocks in your portfolio.
The Bottom Line
Beginners with little money can invest in various stocks. It is essential to decide your investment goals and risk tolerance before investing. It would help if you also took the time to research different brokers to find the one that suits your needs best.
If you liked this article, then please subscribe to our YouTube Channel for videos. You can also find us on Twitter and Facebook.
Recommended
Shutterstock Contributor Success Guide
Everything About Web3 You Need To Know | 2022