The economic effects of the pandemic affected countries, billionaires, and businesses, but it has been especially hard on individuals. If you're an average Joe in a country like Nigeria, you can attest to the struggle to make someone out of the worsening economy.
When you put that factor into consideration, you'll understand why so many Nigerians flock after illegal loan apps. The lending terms may sound absurd in some scenarios, but what can you do when you need the money to survive?
However, you don't need to use illegal loan apps run by heartless entrepreneurs before getting an instant loan. By using one of the best loan apps in Nigeria, you can access instant loans without absurd terms and conditions like having to pay six times the loan capital as interest.
Table of Contents
Are Loan Apps Real In Nigeria?

Recently, I saw an ad for an app willing to offer me loans of up to 5 million naira in five minutes. Given how much distrust we have for financial apps (no thanks to the endemic scamming), it makes sense to sit down and try to determine if any or all of these claims are even real.
While even the most generous loan app will be unwilling to offer you 5 million naira in five minutes without any prior engagements, loan apps are real in Nigeria. You can get a loan in Nigeria on your phone from the comfort of your home without completing any paperwork.
Unlike most formal loans, you don't have to own a business or even be employed to get loans from these loan apps. As long as you're a Nigerian with a bank account and you can access the internet, you can always get a quick loan.
However, there are many loan apps in Nigeria that you want to stay away from for your good. Unless you think paying a 300% interest on a loan that you'll be paying back in two weeks is a great idea, you should exercise restraint while choosing a loan app.
Read more here to get information on fake loan apps in Nigeria to avoid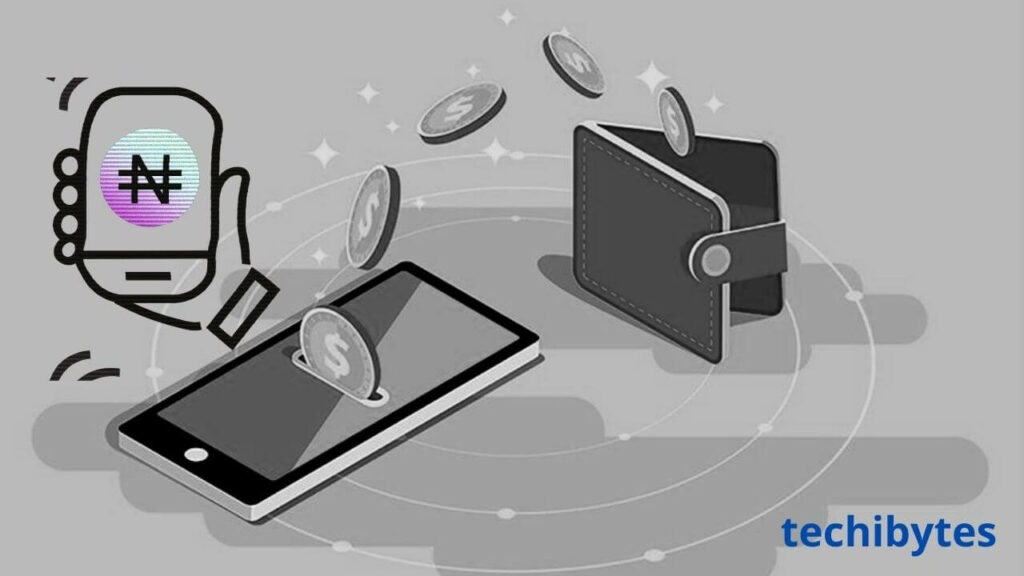 Can You Get a Loan App without BVN In Nigeria?

If you've ever tried to use any Nigerian loan app, you'll notice that one of the requirements is providing your bank verification number. However, the government doesn't issue bank verification numbers to people that don't have actual bank accounts, making them unavailable to some.
Since you'll have to go through the often painful process of creating a bank account to get a bank verification number, it's understandable that you may need a loan app that doesn't require BVN. However, is it possible to find apps willing to disburse loans without requiring your bank verification number?
To answer that question, it's crucial to learn what BVNs mean and why they're necessary for loan apps in the first place.
A BVN otherwise referred to as a bank verification number is an 11-digit ID number issued by the Federal Government of Nigeria to every adult Nigerian to consolidate all their bank accounts. Your BVN ties all your banking transactions to you, making it like your ID number, but in the finance space.
In most cases, the Federal Government requires financial institutions to collect customers' BVNs as part of a mandatory KYC process before offering any services. This measure helps to ensure that scamming is reduced and all financial transactions are trackable.
However, it can be pretty unsafe to trust a random Nigerian loan app with your BVN when it might not even be legally recognized by the Nigerian regulatory commission. To avoid compromising your banking information, you may want to tread safely and go with loan apps that do not require BVN.
Back to the question, there are several loan apps in Nigeria willing to offer you loans without requiring your bank verification number. While you may not get as much loan upfront as those willing to provide theirs, it's relieving to learn that it's possible anyway.
It's crucial to note that while these apps may let you skip the process of submitting and verifying your BVN, you may still have to provide other forms of identification. Some information you may be required to submit includes your phone number and any government-issued ID card.
Best Loan Apps in Nigeria

As this article has hinted earlier, getting a loan in Nigeria is easier than ever before, thanks to the emergence of new loan apps in an already overcrowded market. However, it seems like that may not be as good as you're imagining.
While loans did become more accessible, paying back those loans usually becomes a problem. There's usually one reason for that, and it's allegedly because the operators don't want you to pay back; I'll explain.
When you take a loan from any of the numerous loan apps, you get an unusually large interest slapped onto that loan. Then, you'll be assigned a loan term within which you must pay the total amount of the loan, including any accrued interests.
If you fail to pay within the specified time, the interests accumulate massively, resulting in more profit for the lenders. That's when the dishonesty comes in.
In a bid to get more profit, the loan app operators intentionally frustrate users' efforts to pay on time, forcing them to miss the deadline. Don't even think of not paying the loan at all for that reason; the operators will blackmail you to hell!
There's only one way to avoid that dilemma: choosing the correct loan app in the first place. To help you do that, here are some of the best loan apps in Nigeria to get a quick loan.
In recent times, the FairMoney loan app has stepped up its advertising game, quickly becoming one of the fastest-growing loan apps in Nigeria. It's pretty popular among the Nigerian masses for being an urgent source of cash for expenses like business, education, health, or rent.
The best part of the app is that you can get a loan without any guarantors, collateral, or documentation, requiring very little effort on your end. You can also borrow anywhere from N1,000 to N1,000,000, and the entire approval process for a loan can be only minutes long.
FairMoney claims it's licensed by the Central Bank of Nigeria, with all deposits insured by the NDIC. If both of those claims are true, they automatically make FairMoney one of the best loan apps in Nigeria.
2. Palmcredit app
If you're looking to borrow a few thousand naira with a flexible repayment term and a respectable interest rate, Palmcredit is the way to go. The app lets users access between N5,000 and N300,000, with a repayment term of 91 and 365 days, making it one of the best loan apps in Nigeria.
Palmcredit uses a credit scoring system to determine how much a user should be eligible to borrow. When you borrow from Palmcredit and pay it back on time, your credit score will gradually increase, subsequently increasing how much you can borrow until it gets to N300,000.
Palmcredit lists only two eligibility requirements for its loans, and they're pretty easy to meet. As long as you're residing in Nigeria and you're between the ages of 18 and 60, you can borrow as much as they will allow you based on your banking history.
3. Carbon Loan App
If you're after a loan app without BVN in Nigeria, the Carbon loan app is one of the best you'll find. Formerly called Paylater, the app is one of the oldest in the Nigerian loan apps industry, disbursing loans since as early as 2016, before the infamous loan apps boom.
By 2019, PayLater rebranded as the Carbon loan app, combining digital banking features into what was originally a loan app. Given how far back its roots go, we can safely refer to the Carbon loan app as a pioneer in the space, especially since the company was one of the first to explore lending without collaterals or BVNs.
In addition to offering instant loans up to N1m, the Carbon loan app also lets you save money to earn interests as high as 15.5%. With this feature, you don't even need to want a loan before downloading the Carbon app.
If you want a loan, however, you can get one between N1,500 and N1m, with interests ranging from 1.75% to 30%. Taking the information they provide at face value, the app shouldn't charge any processing or late fees, which is pretty cool for a Nigerian loan app.
The Branch app is one of the few that doesn't require you to provide a BVN before accessing a loan in Nigeria. It operates in four different countries: Tanzania, Kenya, India, and of course, Nigeria, with different terms and conditions applying across the different countries.
For Nigeria, Branch offers customers loans of up to N500,000, a limit they can gradually approach by building their credit score. Once you sign up for the Branch app, you can access a loan in under 24 hours by giving them access to the information they require.
When you borrow from Branch, you'll have to pay back within an assigned loan term that could range from 4 to 52 weeks. Loans also accrue interest anywhere from 17% to 40%, with an 18% to 260% APR. One thing you won't have to worry about with the Branch app, however, is late fees or collateral.
The Aella Credit app was initially launched to be a loan platform for employees of companies within its network. Thanks to the rapid success of the app, it quickly expanded from serving a few companies to becoming a full-fledged loan app that serves Nigerians.
With Aella Credit, you can access loans from N1,500 to N1,000,000 with monthly interest rates of 2% to 20% and an APR between 22% and 264% per annum. One unimpressive part is the tenor, which maxes out at 180 days, a limit that pales in comparison to alternatives like Carbon or Branch.
Like most other apps in its category, it also offers a payment feature that lets you access basic bill payment services from the comfort of the app. Without leaving the app, you can pay for airtime, internet data, and bank transfers, among others.
We have also curated a list of buy now pay later websites and companies in Nigeria, you might want to check that out too
Conclusion
Unless you want a random loan app to keep sending an ugly photo of you and a "they're a scammer" message to everyone on your WhatsApp list, you'll want to keep away from dubious loan apps.
There are several loan apps in Nigeria that have the license of the Central Bank of Nigeria to operate as a microfinance bank. This article lists five of the best loan apps in Nigeria and you should always try to keep your borrowing activity within these apps for the best experience.
Tags:
loan apps