Nigerians have lost more than 300 billion naira to Ponzi scams in just 5 years. In Fact, according to my personal findings, I've realized that 1 in 3 Nigerians that I've spoken to have once lost money to Ponzi schemes. These alarming statistics beg the question how, how are people losing huge money to online investments, how are different Ponzi schemes spreading like weeds in the country? Why are Nigerians investing in Ponzi scams? Find out what a Ponzi scheme is, the most popular Ponzi scams in Nigeria, and how to identify a Ponzi scheme right now.
I spoke to a friend who lost 500,000 naira and also referred people who lost more than 4 million naira to Ponzi investment in 2020. She said it was her first time in any online investment scheme and she was also referred to by her close friend who boasted about the legitimacy of the platform. According to her
"My best friend told me it was legit, that they deal with crypto and real estate and she herself has cash out from the platform, when I heard this I saw it as an opportunity to be financially free"
What Is A Ponzi Scheme?

Ponzi schemes were named after Charles Ponzi, an Italian-born money swindler, and businessman who carried out one of the largest operations in history during the 1920s in America. However, he wasn't the first one to do it, and the first Ponzi schemes date back to the early 19th century. The schemes have a lot in common with pyramid schemes, but there are also some distinct differences between the two.
Basically, a Ponzi scheme is an investment fraud where the founder collects funds from new investors to pay existing investors, and the owner attracts new investors for his non-existent or failing business, promising high returns and low risk. Then, as new investors begin paying money to the schemer, earlier investors start receiving the profits, believing they come from the success of the business when in reality, they come from fellow investors.
Most Popular Ponzi Schemes In Nigeria

Every year millions of Nigerians are easily lured into different Ponzi schemes because of the promise of quick returns with no risks or hard work. Everyone wants to "chill with the big boys" and what better way than Ponzi? These are the most popular schemes that have operated in Nigeria recently:
MBA Trading & Capital Investment Ltd (2020) 171 billion naira
Wales Kingdom Capital Ltd (2020) -40 billion naira
Imagine Solutions Ltd (2020) 22 billion naira
MMM (2015) -18 billion naira
Benignant Forte Nig Ltd (2020) -10 billion naira
Quintessential Investment Company (2020) -10 billion naira
The Map.ng Investment (2018) – 7.5 billion naira
Ultimate Cycler (2016) – 2 billion naira
Pennywise (2007) -1.93 billion naira
Voltac Global Capital (2020) -1.8 billion naira
Racksterli (2020) – 2 billion naira
I should also mention that there are tons of legit Money Earning Apps on the Internet
Top Ponzi scams in Nigeria

MBA Trading & Capital Investment Ltd

MBA Trading and Capital Investment Limited, otherwise known as MBA Forex is a foreign exchange (forex) trading and capital investment organization or so it says before running away with billions of investors' capital. MBA forex was Founded by Maxwell Chizi Odum in Portharcourt Nigeria in 2018. Maxwell ran one of the biggest scams ever in Africa.

According to the last message released by the owner of the platform to its investors before disappearing into thin air, they blamed the financial regulators in the country for the suspension of accounts.

Nigeria's anti-graft agency, The Economic and Financial Crimes Commission (EFCC) has declared the CEO of MBA forex wanted for allegations bordering on fraud to the tune of N213.0 billion.


Wales Kingdom Capital Ltd (2020) -40 billion naira

Wales Kingdom Capital Ltd is another popular forex investment scam owned by Adewale Daniel Wales also known as Daniel Wales the CEO of a commodity and forex trading company, who has been accused of defrauding investors of up to N40 billion.

The company was registered in March 2019 and has a physical office in Ogun state from where they lure investors with a promise of a 25 percent monthly Return on Investment (ROI).

At the point that he couldn't pay his investors, Daniel Wales claimed the company's major capital loss was due to unstable market conditions caused by the Covid-19 pandemic and blamed other things. He also said he regretted the risk-free policy and he took responsibility for not letting investors know that there was the possibility of losing capital during trading.

After allegedly defrauding Investors Close to N40bn through Wales Kingdom Capital Company, Adewale Jayeoba has been on the run, while investors have been holding their hands on their heads waiting for their capital to return.


Imagine Solutions Ltd

This is one of the most controversial investment scams in Nigeria. Imagine Solutions Ltd is a micro-lending investment platform that catered to small and medium-sized businesses with interest rates of 22% on loans and 10% returns to its investors.
The company was founded by a couple known as Elizabeth Ajetunmobi and Bamide Ajetunmobi who embezzled investors' funds up to N22 billion naira before they both disappeared.

The platform recruited more than 100,000 investors before it collapsed. In Fact, there were allegations that piggy vest and some big religious centers were part of the investors. Some of them of course denied this.


MMM

Whether you've been a victim of online scams or not you must have heard of MMM. It was so popular in Nigeria that it gave birth to hundreds of other forms of online investment scams and pyramid schemes.

MMM Ponzi scheme was originally established in 1989 and properly launched in 1994 in Russia by Sergei Mavrodi, his brother Vyacheslav Mavrodi, and Olga Melnikova. The name of the company was taken from the first letters of the three founders' surnames. The Ponzi promised crazy annual returns of up to 3000%.

MMM was Shut down by Russian police in 1994, it then declared bankruptcy in 1997, and reopened in 2011 as MMM Global. At this point, MMM left Russia and focused on Asia and Africa but most especially Nigeria, where it perpetrated one of the world's largest Ponzi schemes of all time. Investors in Nigeria lost more than 18 billion to MMM.


Benignant Forte Nig Ltd

Benignant Forte Nig Ltd is an Abuja-based investment company that offers various services. Benignant Forte mostly deals with real estate, agro-allied, haulage, and logistics services. The company was founded by Akor Philip Paul who was also the CEO.

Benignant Forte investment has plans where you invest your money for a particular ROI while the minimum investment time was 6 months and the maximum duration was 14 months. The minimum amount you can invest was 50,000 while the maximum amount was 20 million.
Benignant has stopped paying investors their monthly ROI and has stopped collecting money from investors too, while the CEO is still wanted by the police.


Quintessential Investment Company

Quintessential is an investment platform founded by Joshua Kayode. A young Nigerian investment expert who eventually took to the heels with investors' funds. He allegedly defrauded 170 people to the tune of N10.8 billion. Joshua was said to be trading in oil and gas, real estate, agriculture, financial market, and more.

Unlike other investment platforms, you get a 25% ROI on any amount invested in the company. Which is relatively reasonable to many investors who felt it is less risky. Joshua stopped paying investors a few months after and he has now been apprehended and arraigned in a court of law. But will investors get their funds back? Only God can tell.


The Map.ng Investment

Themap.ng is another popular investment platform in Nigeria that has carted away billions of naira, the company was founded by Ayanso MMA and it specializes in logistics, virtual reality, and real estate.
Before the CEO took to heels, Themap.ng had been experiencing difficulties in paying investors their return on investment or their initial capital as promised.

Even though the company had a physical office which is now closed to the public, The owners still insist the platform is not a Ponzi scheme.


Ultimate Cycler

The Ultimate Cycler is an independent, work-from-home platform that describes itself as a money-making system that is "built by the people, for the people," and can give anyone the ability to earn a living from home. Ultimate Cycler is created by Peter Wolfing and has a website that rotates the inflow of cash and generates income for its members.

As a new user, you are entitled to pay a $25 membership fee, which gets you to access to all the products you will be selling. Then you start referring and recruiting new members to join. The platform promised its members an outrageous 300% but has now run away with investors' funds.


Pennywise

Pennywise Wealth Management is another controversial scam in Nigeria, it is an illegal investment scheme and an illegal duplicate of another company. It doesn't have a traceable owner and the original website in Australia has Distant itself from pennywise wealth management.

The platform says it builds Wealth through the stock market, real estate, digital market, Gold mining, investments in shares of company stock, Hard Currency exchanges, Crude Oil, Metals, Energy, and Agriculture and turns these assets into cash.

They promised 2% to 3% daily interest on investment and a compounded 60 to 62% interest monthly. The amount you can deposit to invest starts with 100dollar, 30,000 dollars, and 60,000 dollars plans. The platform eventually stopped paying and ran away with billions of naira.


Voltac Global Capital

Voltac Global Capital (VGC) is a finance and asset management company established in May 2020 and owned by businessman Dapo Abiola, kicked off operations with packages and offers that were eagerly embraced by hungry investors.

VGC promised its investors a monthly ROI of 20 percent on all investments and kept its word, before switching up investors and stopped paying.
According to one of the investors
'I invested my whole money with the company, about N360,000, and when the crisis started in June, they said they would start paying 10 percent of the total money owed to every investor. Those with capital in excess of one million naira were to be paid seven and a half percent,'
Eventually, I received N36,000 of the total amount due.'
11. Racksterli
I personally had lots of friends who invested their hard-earned money in racksterli because of the faith they had in the CEO.
Racksterli is an online investment and affiliate marketing platform owned by Michael Chidiebere Oti, also known as 'Black Gold'. The platform pledges a mouthwatering 58% return on investment after 30days to its investors. You can invest a minimum amount of 14,000 and a maximum amount of 20 million in different packages.
Racksterli went viral when Nigerian musician Davido and other celebrities collected money to endorse racksterli in video ads and loved-up pictures. This enticing marketing strategy worked like magic as hundreds of Nigerian youth believed their beloved celebrities and fell for the bait.
The platform gained thousands of new members who invested and reinvested huge amounts of money before it crashed and they stopped paying.
Black gold claimed that investors' funds were partly used to trade in Bitcoin and other cryptocurrencies, adding that they were certified by various government agencies, so customers had no reason to worry until he eventually told everyone to move on with life and forget racksterli. He has disappeared from social media and the security agency seems uninterested in him.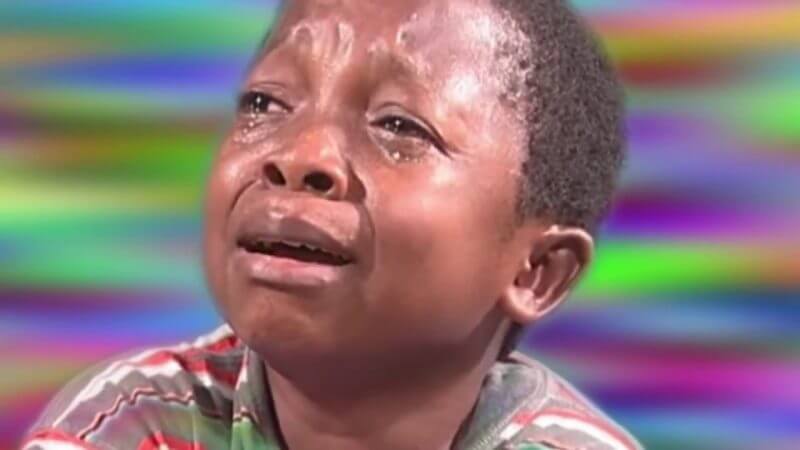 Is cryptocurrency a Ponzi?

In simple terms, cryptocurrency is not the same thing as Ponzi. Crypto is a fiat currency you can hold, buy, sell, or trade. However, there's a new trend of crypto scams, rug pull, and other forms of crypto-related scams.
How To Identify A Ponzi Scheme

If you read this article and you're afraid of online investment platforms. You can check out how to avoid Ponzi scams and be smarter about online business and investment. Be careful where you invest your money, it is better to sleep in your account than to lose it to scams.
You should know that these Ponzi schemes camouflage themselves under different pretenses. Some of them even claim to be mutual aid funds, crypto investment, helping community, or investment opportunities for Nigerians who are struggling financially or who are just gullible to these schemes.
If you liked this article, then please subscribe to our YouTube Channel for WordPress video tutorials. You can also find us on Twitter and Facebook

Cover Image: Pulse Nigeria