On the surface, it's a telecommunications firm, but in the background, it's a company with huge bets on some of the world's biggest startups. It was founded by a serial entrepreneur, Masayoshi Son, some 41 years ago, and it has grown to become the seventh largest telecommunications company by market cap.
The company's huge $100 billion Vision Fund is still unmatched in the world of tech, and it has left many amazed. Its story hasn't been told properly yet. This is the story of SoftBank, the telecommunications company that's making huge waves in the venture capital market.
In this article, I'll unveil what you don't know about SoftBank, the Japanese telecommunications giant. You'll learn more about its strides in venture capital investing and what has become of the industry-leading $100 billion Vision Fund.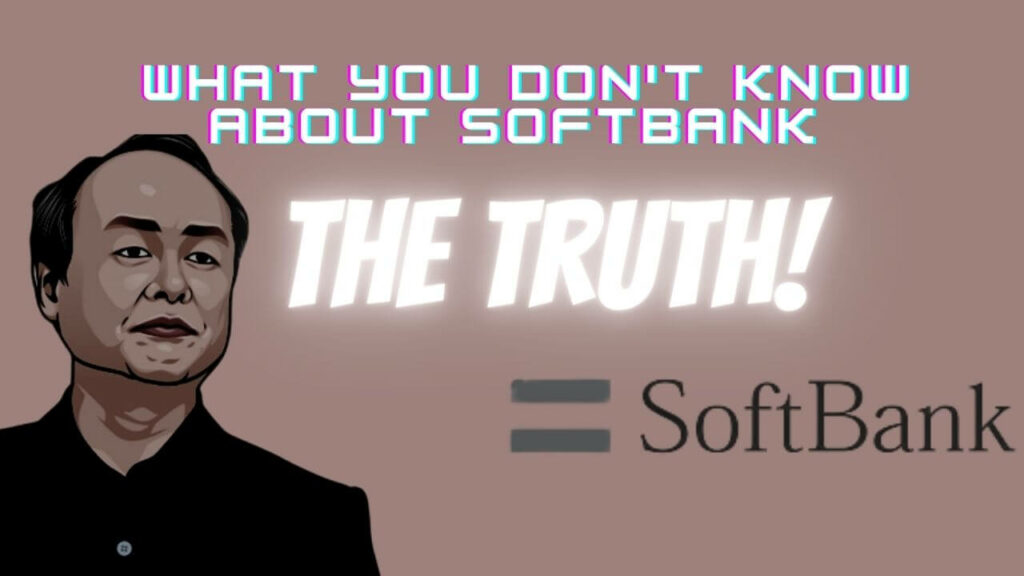 What You Should Know About SoftBank
It seems natural to preface this story with a formal introduction to the company. So, what's this SoftBank Group that you've been hearing about recently?
While the company started out as a software distribution company, it's now a venture capital firm and the business behind the $100 billion Vision Fund. It's still affiliated with the third largest wireless carrier in Japan, SoftBank corporation, with over 45 million subscribers as of 2021.
The company started to make its mark in the venture capital industry in the early 2010s when it started a ton of acquisitions. Between 2010 and 2016, SoftBank acquired eAccess, Willcom, and DramaFever. It also merged eAccess and Willcom to form Ymobile Corporation.
In addition to wholly acquiring the companies mentioned above, it also held controlling stakes in Sprint Nextel, Supercell, Housing.com, Olacabs, and Snapdeal. Today, the portfolio of the company is a lot larger, and it has huge stakes in more powerful countries across the world including in Africa.
Even with the massive success recorded by SoftBank, one wouldn't be wrong to argue that Masayoshi Son, the charming CEO of the corporation is even more popular than SoftBank itself. Thanks to his immense contributions to the growth of tech in the United States, a lot has been said about him already.
A paragraph isn't enough for an overview of Masayoshi Son. In view of that, we'll look at a bit more about Masayoshi in the following section.
Masayoshi Son; SoftBank Owner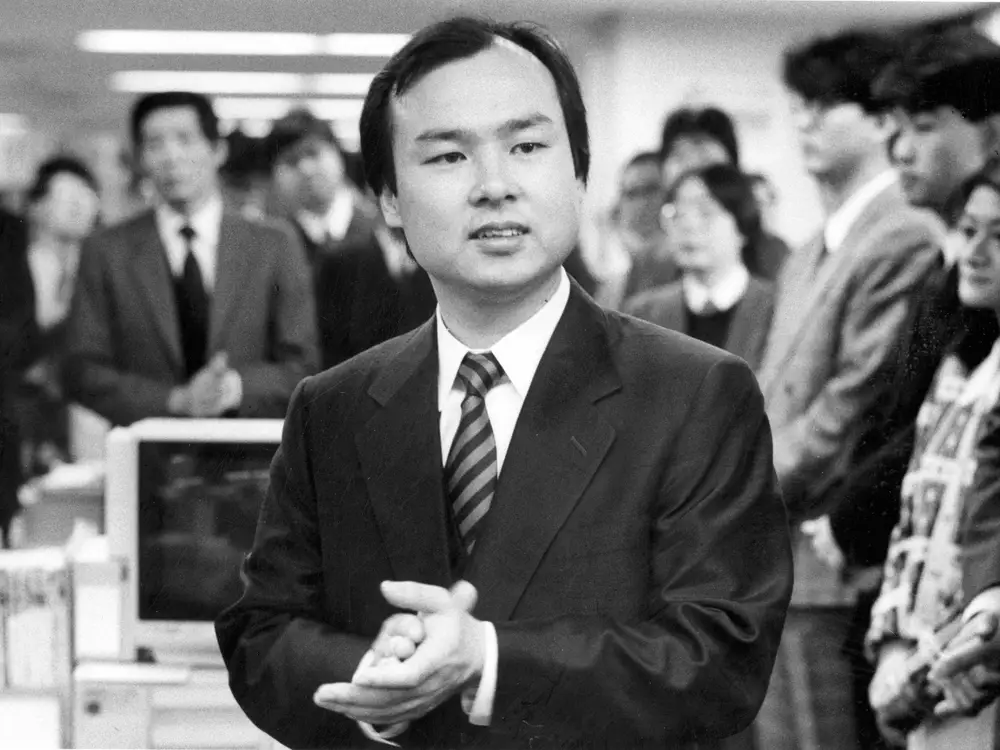 Describing Masayoshi Son as the owner of SoftBank is a bit too ambitious, as he's only a majority shareholder at this point. He founded the company in 1981 when he was only 24, and he has served as the firm's CEO and chairman for most of its history.
In 1996, he was appointed the chairman of Yahoo Japan Corporation and he also served as the president, C.E.O, and board chairman of Vodafone K.K. from 2006. Masayoshi Son is also the chairman of popular microprocessor manufacturer, ARM Holdings.
With around 2.4 billion shares in SoftBank, Masayoshi Son currently holds around 21% of the company stock, making him the second richest man in Japan. He's also the 68th richest person in the world, all of which contribute to him making 2021 Forbes list of the world most powerful people.
While Son was an entrepreneur during his early years, he quickly developed an interest in investments, and he made a lot of them. Going by the performance of his investments (through SoftBank Group), however, he has actually proven to be a very bad investor.
While the majority of his investments resulted in failures, a few of his bets turned out to be massive successes, mostly shaping the trajectory of SoftBank today. His stakes in Yahoo!, Alibaba, and ARM Holdings are still his most profitable to date, and they've proven to be enough to make him a top gun in tech.
Very recently, SoftBank Group under the leadership of Son started to pick an interest in African startups. Some of Africa's largest strides in tech were thanks to massive support by SoftBank, and this article will expand more on that. Firstly, let's take a look at some of the top companies backed by SoftBank.
::Take a look at where to invest money and get good returns
What Companies are Backed by SoftBank
In 2017, SoftBank launched the iconic Vision Fund, a record-breaking $100 billion venture capital fund to help fund new and existing businesses in tech. By 2019, the company officially exhausted all the investible capital, marking the end of the fund. So, it's only logical to ask: what companies have benefited from SoftBank's funding?
Before we go into analyzing the companies backed by SoftBank, it's crucial to note that the Vision Fund was mostly a failure. Most of the startups SoftBank invested in failed, no thanks to many factors, not excluding the pandemic that locked down the world economy.
Some of the top companies backed by SoftBank include top tech firms like ARM, Nvidia, Slack, and Uber. Even with these big-name investments, SoftBank officially lost $17.4 billion in the 2020 fiscal year. Going by reports across the internet, the fund was considered a failure.
Some of the other tech companies backed by SoftBank include Jack Ma's Alibaba, Fungible, Plenty, and Uber. While these companies got the most funding from SoftBank, there's no doubt that the company has a soft spot for African startups. The following section will detail some SoftBank-backed African startups.
African Startups Backed by SoftBank
While SoftBank focused most of its investments on Asian, American, and European firms, it also played a huge role in the African tech revolution. Betting big on numerous African startups, it's one of the US-based venture capital firms with the biggest investments in African companies.
In August 2021, SoftBank led OPay to become one of the Africa's unicorn after investing a massive $400 million in the company. OPay's valuation shot to $2 billion after the investment, making it the fastest African startup to achieve unicorn status.
Not long after that, SoftBank spent another $200 million on Andela, a move that was funded by the company's Vision Fund 2, a $30 billion venture fund launched after Vision Fund. The $200 million dollars helped Andela achieve unicorn status, as it was valued at $1.5 billion after SoftBank's intervention.
SoftBank also led a funding round that saw them invest $40 million in Kenya's Apollo Agriculture, an agritech company. While that wasn't enough to make the startup a unicorn, it quickly rose to become one of the most valuable companies in Kenya, with its value only increasing.
Another African company that has been at the receiving end of funds from SoftBank is Credrails, a startup looking to aggregate financial data in Africa. SoftBank didn't lead any funding rounds for Credrails, it managed to get an equity stake in the company, along with Samos Investments Advisory Ltd.
Compared to some other venture capital firms in the United States, SoftBank isn't doing nearly enough for African startups. While it did pay attention to Africa with its Vision Fund 2.0 (after the continent missed out on the first), we'll wait to see what the company is planning for Africa in the future.
Who are SoftBank's Competitors
A lot has been said about SoftBank in this article, and most of what has been said is about setting up this section. From the introductory section, for example, you learned that SoftBank is one of the biggest telecommunications companies in Japan, and at the same time one of the biggest venture capital companies in the world.
So, when trying to collate the company's competitors, it's imperative to see SoftBank as either or both companies since they're in different industries. Since there's no distinction here, we'll look at some of SoftBank's competitors on both sides.
As an investment firm, Tiger Global Management, LLC is one of SoftBank's biggest competitors. The company, just like SoftBank, focuses on funding startups, with a special focus on the internet, software, and financial technology industries.
Interestingly, Tiger Global has invested in some of the biggest companies in SoftBank's portfolio, and it even holds stakes in SoftBank Group itself! Some of the other companies in its portfolio include Alibaba, ByteDance, Koo, Quora, Spotify, and LinkedIn.
When it comes to telecommunications in Japan, however, the two main competitors to SoftBank are NTT DoCoMo and KDDI. By pure subscriber counts, both of these companies are doing better than SoftBank in Japan.
NTT DoCoMo is a mobile phone operator in Japan that offers mail, phone, video phone, and i-mode services to customers. The DoCoMo from the name is an abbreviation for "do communications over the mobile network." With nearly 83 million subscribers at the moment, NTT DoCoMo is the largest telco in Japan.
KDDI is the only other telco in Japan with a subscriber count that's nearly as much as that of NTT DoCoMo. With 62 million customers, it's undoubtedly the second largest telecommunications company in Japan and one of the biggest competitors of SoftBank.
FAQs
How Much Did SoftBank Lose in WeWork?
WeWork is undoubtedly one of SoftBank's biggest failures, if not the biggest. The company staked $10.3 billion of its Vision Fund on the office sharing startup, only to lose 90% of the money in the end. Interestingly, that's only one of SoftBank's botched investments.
What is SoftBank Known For?
SoftBank is better known as a telco company in Japan, but to the wider world, it's more popular for its ridiculously large Vision Fund. While the venture capital fund was largely a failure on the first try, Vision Fund 2.0 is out to right all the wrongs.
Conclusion
SoftBank started from being a random company in Japan to becoming a venture capital firm that's driving the world's tech landscape. Some of the world's most important tech innovations were thanks to the company, and also its outspoken CEO and chairman.
If you're looking to learn more about the company, this article exposes some of what you don't know about SoftBank. The company doesn't really have much to hide, and it could still potentially do a lot to shape the tech world in the incoming years.
If you liked this article, then please subscribe to our YouTube Channel for videos. You can also find us on Twitter and Facebook.