While Nigeria is seeing an upsurge in the number of technology startups in the country, a crucial part of every technological system is left unattended: cybersecurity. Since whole infrastructures live on the web, it's only natural that those infrastructures will need adequate security from attackers. You may not have known that there are quite a number of cybersecurity consulting firm in Nigeria and why they are really important.
That's where cybersecurity consultants come in. CyberSecurity consultants are IT professionals that deal with analyzing and preventing threats to computer infrastructures and online systems. They specialize in preventing and mitigating the impact of malware and attacks on organizational computers.
If you're planning to start a tech startup in Nigeria, you may want to hire the services of a top security consulting firm in Nigeria. Fortunately, there is no shortage of them, and this article will outline some of the most trusted cybersecurity consultants around to keep your company's computers safe.
What Is a CyberSecurity Consulting Firm?

A cybersecurity consulting firm refers to any company that deals in security consultancy. For the uninitiated, security consultancy involves every activity that contributes to preventing attacks on computer infrastructure and steps you can take to mitigate the effects of an attack after they happen.
Cybersecurity consulting firms handle the installation of video surveillance and alarm systems for physical security, and they also handle the administration of computers to proactively prevent malware infection.
They work with other employees in the technical department to install computers, choose the best antivirus suites for the computers, and ensure that enough is being done to prevent ransomware.
In most cases, they also handle the periodic updates of the security infrastructure to ensure that the security system is up to the latest standards. Additionally, security consultants offer recommendations to the entire company on the best practices to avoid any attacks on the company's security architecture.
A security consulting firm typically consists of several employees that are cybersecurity experts with experience fighting threats. That way, they can collaborate to determine the best ways to protect their clients from any security threats to either their computers or the organization itself.
If you're looking to work at a security firm, you should consider getting a degree in cybersecurity from a reputable university. Since that isn't readily available in Nigeria, a bachelor's degree in a related field like computer science should suffice.
However, you want to ensure that you gain additional knowledge about cybersecurity by taking courses and reading books. Following news related to cybersecurity will also help make you employable in any security consulting firm in Nigeria.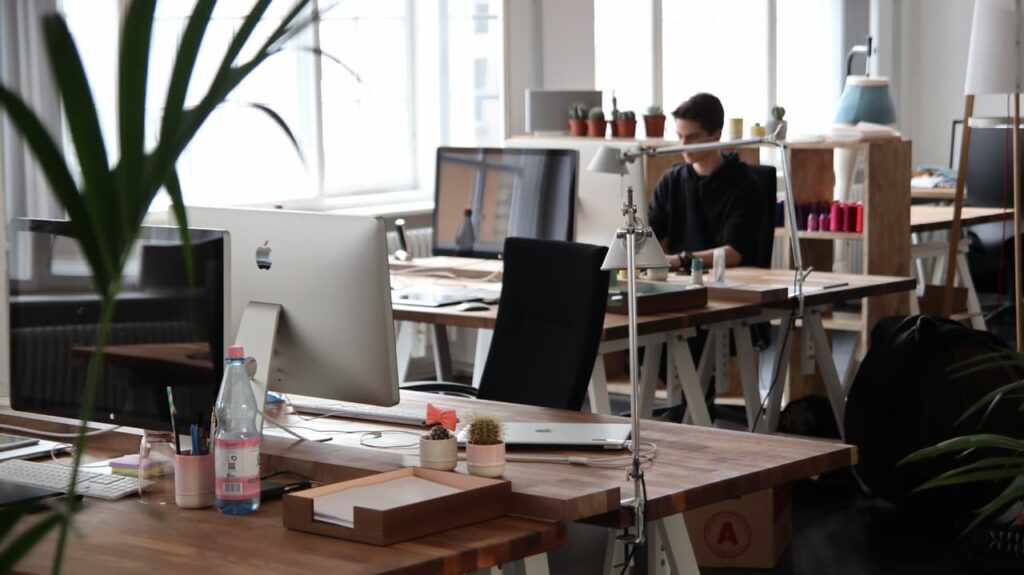 Top CyberSecurity Consulting Firm in Nigeria

With tech startups springing up in the country every day, it's obvious that there's a huge demand for cybersecurity consulting firms in Nigeria. Fortunately, there are tens of them to choose from, with all offering top-tier security consultancy services to their clients to keep them satisfied.
However, it's crucial to note that there are several types of cybersecurity firms and you may be gunning for something different from the conventional ones. In that case, you'd want a brief overview of the quoted firms, how they operate, where they're based, and what services they offer.
Here are some of the top cybersecurity consulting firms in Nigeria, complete with every piece of information you may want to know about them to work with them.
Gigasec Services Limited

When reviewing security consulting firms in Nigeria, Gigasec appears to be one of the better options. While they're not a huge business at the moment, the firm seems to be aware of the realities of the job, marketing itself better than most other companies on the market.

The firm claims to be an innovative engineering and IT company that uses IP-based solutions to monitor and control your assets from anywhere in the world. While that seems like an interesting offering, it isn't what drove me to Gigasec services in the first place.
The main charm of the company, in my opinion, is the fact that it understands that one system doesn't fit all when it comes to cybersecurity. The company promises to avoid most risks and mitigate the rest to create an efficient and secure system for your company.

You can bank on the "supposedly" quick support if anything goes wrong with any of the Gigasec services you use. To get in touch with the firm, you can send them a mail from their official website. Alternatively, you can visit any of their offices in Uyo, Port Harcourt, or Lagos, and you can also call the relevant phone numbers.


Ethnos

Ethnos is another cybersecurity consulting firm in Nigeria that focuses on protecting organizations from the impact of cyber-attacks. If the information on their official website is anything to go by, the company fights cybercrime, reduces the risks of cyberattacks, trains employees on cyber safety, and protects organizational assets from attackers.

When you compare those services to our model of the perfect security consultancy firm, you'll notice that Ethnos is a compelling firm in the sector. Their mode of operation focuses on advising and supporting independent organizations, making hands-on operations minimal.

Some of the core services that the company offers include security training, which is insanely useful for larger organizations. They issue certificates of compliance to companies that meet the official standards of cybersecurity, which is something you may want to check out.

In addition to all those, Ethnos also implements and integrates its security architecture into your organization's computer network. That way, you become less susceptible to cyberattacks, making it an invaluable service for organizations.

Ethnos is based in Lagos, but you can their services across the entire country. Their contact details, emails, and phone numbers are all accessible on the firm's official website, which also encapsulates how the firm works with companies.


Chert Security

Chert Security is another IT company in Nigeria that focuses on cybersecurity consultancy. While they offer a wider range of services compared to options like Ethnos or Gigasec, using this cybersecurity firm is better than leaving your entire company unsecured.

The company has branches in Nigeria and the United Kingdom, with the Nigerian branch in Ilupeju, Lagos. In addition to the address, there are several phone numbers listed on their official website that you can always use to get in touch with the company when you need any of their services.

Talking about services, Chert Security offers services ranging from dedicated IT support to security consultancy. The firm also deals in the sales of networking and IT infrastructure that are necessary to ensure a secure computer network in any organization.

If you're looking for a dedicated company that will handle your firm's cybersecurity consulting meticulously, Chert Security mightn't be the best option. However, if you're only looking to buy and install security infrastructure, you'd be hard-pressed to find a company that does it better.


CyberSOC

From the name, you can already tell that CyberSOC means business when it comes to protecting Nigerian organizations from cyberattacks. Right from the first paragraph of their "About" page, it's evident that the motivation behind the company's founding was to address the cybersecurity challenges facing African companies. Of all the firms in this collection, CyberSOC seems to have the most robust means of detecting, preventing, and fighting cyberattacks. The numerous services offered by the company are divided into two major parts: Threat Detection and Threat Response.

Predictably, the Threat Detection part has to do with any service that tries to learn about the availability of any vulnerability. On the other hand, the Threat Response category is only concerned with responding to any threats detected during the preceding phase.

The company is largely modular, with different departments handling different parts of the security consultancy process. If you only need to ascertain the strength of your cybersecurity setup, there's a specialized Red Team built for penetration testing alone.

CyberSOC is available in both Lagos and Abuja. You can also contact them on any of their social media handles to utilize the services of the firm to protect your organization in Nigeria.
What's the Best CyberSecurity Consulting Firm in Lagos?

With Lagos being one of the most populous and commercial state in Nigeria, there's a good chance that your organization is based around the state. For the best protection, you want a cybersecurity consulting firm near you to make it easier for them to access your facilities for the installation of necessary security hardware.
However, it's pretty difficult to pick a single company as the best security consulting firm in Lagos, given that the available ones are somewhat specialized. The best one for you is whatever company offers the specific service you need at any point in time.
If you need to purchase security hardware, Chert Security is a good option. For employee training and hands-on management of your security architecture, you may want to consider Ethnos. For everything else, you may want to consider leaning towards CyberSOC.
Conclusion
Security consultancy is a growing field in the Nigerian tech space, and it's only projected to grow higher, thanks to the abundance of startups. If you have one in any industry, you should consider hiring a security consulting firm to protect your computers from malicious attacks.
To this end, this article has listed the best security consulting firms in Nigeria. There are also some recommendations for some cybersecurity consultancy firms in Lagos state if that's where your organization is situated.


If you liked this article, then please subscribe to our YouTube Channel  for WordPress video tutorials. You can also find us on Twitter  and Facebook