The global sports streaming market was valued at about $18.12 billion in 2020. The market size is expected to grow at 21.26% and reach nearly $87.33 billion by 2028. Times have changed and technology has brought a lot of improvement to the way everything works.
Would you love to watch sports for free on your phone? Are you a football fan and there's a match you don't want to miss? You can actually watch live matches on your phone anytime anywhere, asking how? Just check out this article, as I'll be dolling out the best free Sports Streaming Sites.
Back in the days, you'd need to tune in to a radio station to listen to live sporting events, until the introduction of decoders and satellite TVs where you can have access to different sporting channels but things have gotten even better and easier.
In this article, I'll be giving you a quick guide on how to watch live NBA matches, Formula 1, Kickboxing, NFL, wrestling matches, live football matches or even UFC fights from the comfort of your home, all you need is your smartphone device and data or internet. 
Table of Contents
What are sports live streaming?
Sports Livestream refers to a live transmission of an event via traditional media or the internet. Sports programs or live matches are live-streamed online, sometimes for free, Some sites also provide premium live streaming content for a small subscription fee.
What is a Sports streaming site?
A sports streaming site is a dedicated portal or server through which live stream contents are transmitted through the host website or app.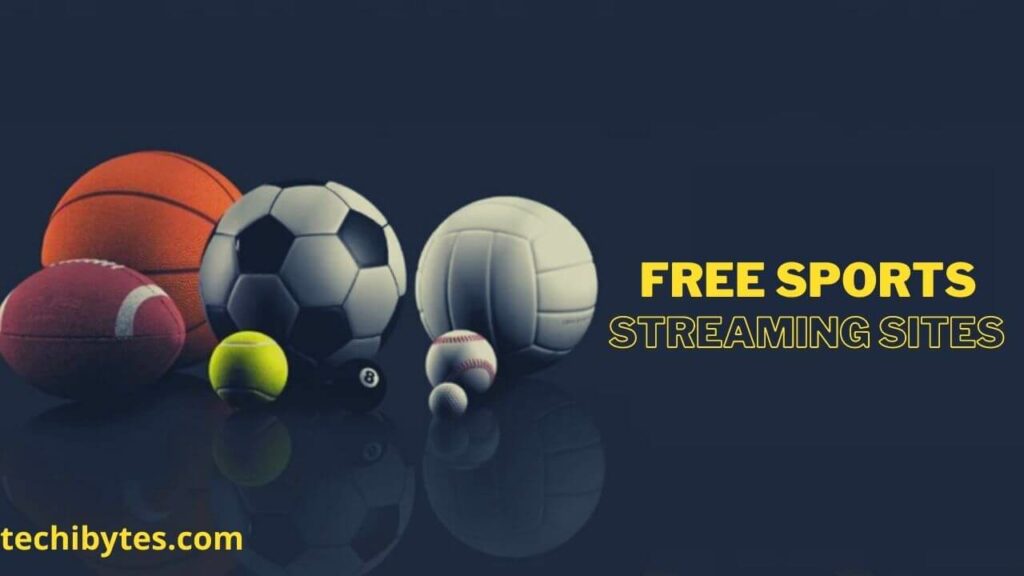 Best Free Sport streaming Sites
List of Top Sports Streaming Sites:
Stream2Watch
FITE
VIPRow Sports
CrackStreams
Reddit Sports
Fox Sports Go
SportSurge
Cricfree
Live Soccer TV
BBC iPlayer
Live Football Stream
Free Sports Streaming Sites

1. Stream2Watch
Stream2Watch is a popular streaming platform that enables you to watch all your favorite games online. You can stream for free live sports – Soccer, Basketball, Combat Sports, Boxing, NFL, Hockey, Baseball, Golf, and Tennis.
Stream2Watch does not collect subscription fees to watch any content and you don't need to sign up or open an account. All you have to do is click on the link and enjoy premium sports content. You should note that there are few pop-up ads on the website and this is how they generate revenue to sustain the platform.
2. FITE
FITE is an American-based digital video platform that streams premium sports and entertainment content. If you're a lover of combat sports like karate, mixed martial arts, and the like. You should check out this website.
It has been in existence since 2012 and has free-to-air and pay-per-view packages. The platform also boasts more than 7 million users.
FITE supports Xbox, Roku, Chromecast, and AppleTV devices. Its mobile app is available for iOS and Android devices. You can also access it through the major browsers that are also supported such as Chrome, Safari, Firefox, and Edge.
3. VIPRow Sports
VIPRow is one of the platforms where you can enjoy quality HD video content. It is a live sports streaming site, where you can watch popular sports, including Football, Cricket, Hockey, Table Tennis, Boxing, Golf, and more.
VIPRow doesn't require you to sign up to watch any content, it also doesn't require a subscription. All you need to do is search for the content you want and start watching.
4. CrackStreams
If you're a lover of boxing fights, UFC and MMA, XFL, and CFB, CrackStreams is a great site to stream these events for free. You can also stream other premium sports content on the platform. You can also see the schedule of upcoming matches before it begins. All you need is an internet-connected device.
5. Reddit Sports
Reddit Sports is a free sports news channel on social media channels. Users post live stream highlights from popular sports, including MLB, NHL, MLS, NBA, and other sporting events and leagues. It basically supports the social sharing of sports news and programs.
6. Fox Sports Go
Fox Sports is a premium live sports streaming website launched in 2013 as an alternative way for cable and satellite customers to stream sports and can get free access to watch different sporting events on your computer or mobile device. It allows you to add your favorite shows, players, teams, and more. The sports streaming site also displays a full schedule of upcoming sports events.
While the service itself is free, you need to log in through your TV provider to access the streams. This is great if you're using a TV provider that includes one of the networks required because you'll have instant access to live streams on your phone or browser.
7. SportSurge
SportSurge is one of the most popular free streaming sites where you can watch popular sports events for free in HD quality. You can also check the detailed schedule of previous and upcoming events.
One great thing about the site is that it has a limited ads display, which makes you enjoy an uninterrupted stream.
8. Cricfree
Cricfree is another unique platform that provides news about sporting events. You can watch the latest news on cricket, Baseball, Boxing, Moto Grand Prix, Rugby, Soccer, Cricket, Football, Hockey, and other sports on the platform. The sports are neatly organized in different categories, you can also see the match schedule on the platform.
The downside is that the app has a lot of ads, which might be disturbing.
9. Live Soccer TV
Live Soccer Tv is one of the best live sports streaming websites that provides free streaming. You can watch different sports like cricket, soccer, and rugby online at no cost. You can also get updated match schedules on the platform, you can read sports news on the platform and
The live streaming site allows you to watch soccer, rugby, and cricket events. You can also read upcoming sports events on this website.
10. BBC iPlayer
If you live in the United Kingdom, BBC iPlayer is a streaming website that allows you to watch games from the U.K ad-free.
Luckily, if you're outside the UK you can also access the platform through a Virtual Private Network (VPN).
BBC iPlayer is one of the top streaming apps in the UK where you can watch live sports like the premier league, basketball, cycling, golf, and cricket using the iPlayer interface. The beautiful thing is you can stream HD quality content without ads for free.
11. Live Football Stream
FB stream is one of the best streaming apps that delivers smoothly on its promise. Personally, this is the app that I use whenever I want to watch a football match. The app streams live sports matches but focuses more on football games like the premier league matches, la Liga, Serie A, french league, and champions league.
It also streams other sports like cricket, golf, tennis, and cycling. To use this app, all you have to do is download the app for free on the Google play store and start streaming. No logins, no sign-ups, no subscription fee.
Is Sports Streaming illegal?
Online sports streaming is legal in most countries, as long as you're not streaming pirated content. You should check if it's legal in your country before you try any of these platforms. But if it's legal to stream in your country, you should check out any of these free sports streaming apps we recommend. Enjoy it!!!
If you liked this article, then please subscribe to our YouTube Channel for videos relating to this article. You can also find us on Twitter and Facebook.