Beginning as a crypto investor or trader may be difficult. However, as the popularity of cryptocurrencies increases, so do the number of programs designed to assist newcomers to the market. The purpose of crypto applications is to make the process of getting started easier, especially when faced with thousands of portfolio options.
If you are unfamiliar with crypto, you may find it difficult to comprehend the specifics of bitcoin transactions, resulting in a loss for some. To guarantee that everyone learns crypto trading and can trade from their homes, crypto applications were created. This article will entail the basic idea of cryptocurrency and the best cryptocurrency app for beginners.
Table of Contents
What is Cryptocurrency
A cryptocurrency is a digital money used as a means of exchange on decentralized systems. Cryptocurrencies, as opposed to fiat currencies (NGN, USD, EUR, JPY, etc.), rely on cryptography to restrict the generation of new units of currency.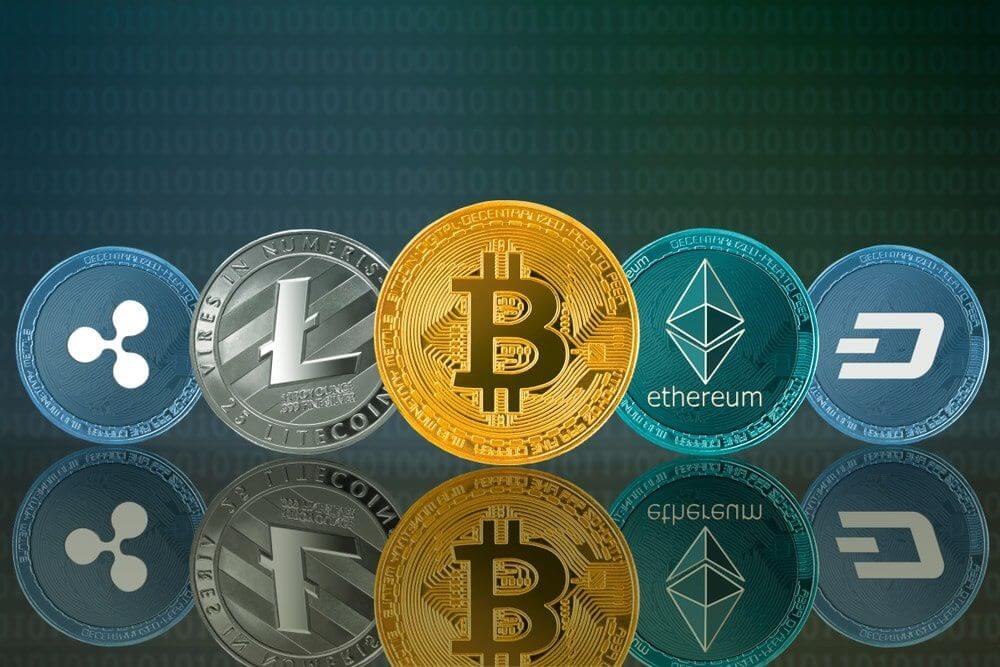 They reside on a network known as a blockchain and are decentralized, transparent, and unregulated by any organization or government.
Cryptocurrency Regulations

Before investing in the cryptocurrency market, there are some guidelines to consider. This guideline applies to the vast majority of investments:
Never invest more than you are ready to lose. Understand the degree of danger you are prepared to assume and do not exceed that threshold.
Diversify, diversify, and then diversify some more. Do not depend on a single coin. Diversify your risk by investing in several digital currencies.
Know the currency in which you are investing. Examine their whitepaper and see whether its business plan makes sense.
Investigate the team behind a certain cryptocurrency. Are they competent and experienced enough? Do they have an organized plan for their projects?
Assess the market capitalization of a currency. The more the mark capitalization, the greater the asset's liquidity.
Analyze any existing relationships or agreements. Are they likely to affect the cryptocurrency positively?
Conduct an in-depth study on the currencies you desire to invest in; cryptocurrency forums like Coin Telegraph, social media groups, and other platforms such as Reddit and LinkedIn are excellent places to start.
Share your ideas and worries with others to receive feedback on what you already know. This may prevent you from holding erroneous information that might negatively affect your investment.
Do not believe everything you read or hear; remember that some of the material offered on media platforms is malevolent and is often intended to create panic and uncertainty in the market. In addition, be wary of any links or emails you see online, since the crypto industry is one of those investing sectors plagued by the biggest frauds.
Always keep in mind why you opted to invest in cryptocurrency, and act accordingly. Whether you are looking to earn a fast profit or invest for the long haul, maintain patience and composure. Sometimes the market will be emotional, but if you believe in the currency you've invested in, you must follow your intuition.
Crypto Application Types
You may trade cryptocurrencies using a variety of instruments, allowing you to select the one you find most convenient. Among the most important crypto applications are-
This is one of the most popular cryptocurrency programs; here you may buy and sell cryptocurrencies using USD, Bitcoin, Ethereum, and other currencies. To purchase cryptocurrency, you may also link your bank account via ACH or use a credit or debit card.
A few exchanges allow for the trading of digital assets and give their customers a crypto-backed debit card that allows them to earn coins with every transaction made.
Additionally, you may receive interest in your cryptocurrency on a variety of venues, making it a fantastic alternative for long-term investors.
2) Wallets for Cryptocurrencies
The private key can be stored in the crypto wallet. This key is required to utilize or unlock funds from your Blockchain wallet address. However, it is not advised to store the coins for an extended period, as they are more susceptible to hacking and do not give a private key.
Therefore, it is advisable to always store them in wallets. A hardware wallet may be used to store your coins.
3) Portfolio monitoring
With the use of these trackers, you will be able to view real-time crypto price data. There are other exchanges where you may obtain this information, but utilizing a tracker app might be advantageous because it provides exact and accurate data.
Trackers are highly suggested if you do not store your crypto assets on an exchange, since you would otherwise be unable to view your crypto assets.
For instance, if you want to store your assets in a hardware wallet but still wish to monitor price movements, you may download a monitoring software, which is more convenient than utilizing an exchange.
How is cryptocurrency investment distinct from typical investments in stocks, bonds, and mutual funds?

In some respects, trading cryptocurrency differs from conventional investment.
Compared to traditional investment, where fees have consistently decreased over the past several years, trading in cryptocurrencies is far more expensive.
For instance, depending on the payment mechanism, Bitcoin transactions may incur costs of 5 percent or more. However, investing with a Robo-advisor can cost as little as 0.25 percent, allowing you to retain more of your money invested.
The crypto sector is new and expanding, but client service has lagged behind that of traditional brokerages. Want to chat with a human about cryptocurrency exchange inquiries or account issues? No pure cryptocurrency exchanges reviewed offer this feature.
With cryptocurrency exchanges, you are responsible for securing your cryptocurrency against theft, especially if you are using your digital wallet. While exchanges safeguard you against losses due to site-wide hacking, you are not protected from individual attacks on your account, such as phishing emails that trick you into divulging your passwords.
15 best cryptocurrency apps for beginners
Starting a new venture has never been simpler, and the same is true for cryptocurrencies. In just a few years, cryptocurrencies have emerged as a new investing trend, but you must remember that the cryptocurrency market is volatile.
There are numerous sorts of applications, including trading apps for mobile devices, general financial apps, and specialized cryptocurrency apps.
Here are several safe, well-reviewed, and multi-currency cryptocurrency trading applications:
1) Pionex
When it comes to auto-trading, it is difficult to find an app as streamlined as Pionex. This cross-platform application includes 16 free trading bots that assist in automated trading.
Pionex has also established a reputation as one of the market's most secure cryptocurrency applications. It gathers liquidity close to ticker prices from exchanges like Binance and Huobi.
Pionex is one of the largest brokers on Binance and one of the largest market makers on Huobi. Pionex also owns a FinCEN MSB license that is highly regarded. Pionex's trading fees are exceptionally low compared to those of other exchanges, which is another reason why it is worthwhile to test out.
Features:
There are 16 free trading bots.
Low transaction costs for all trades.
User-friendly application interface
Outstanding email and chat assistance.
Expense: 0.05 percent transaction charge
2) Bitstamp
Bitstamp, which was founded in 2011 and is thus one of the earliest crypto trading platforms, provides a web-based platform as well as iOS and Android mobile trading apps for trading cryptocurrencies on the move.
The program allows users to trade, transmit, receive, invest, and retain more than 50 cryptocurrencies, including Bitcoin and Ethereum. They are handy for both novice and experienced crypto traders.
Using the app, you may purchase cryptocurrency using credit and debit cards, bank, wire, SEPA, and other payment methods. Additionally, you may withdraw cryptocurrencies from bank accounts. You may transmit crypto using the app by just scanning a QR code.
The software is simple to use and has already been validated by millions of traders worldwide.
Features:
Track trading history and portfolio worth using charts to improve trading. The Tradeview feature provides comprehensive charts and tools. Additionally, you may search for assets based on their performance, popularity, and listing time.
The sophisticated exchange platform allows for many order kinds.
Web and mobile wallets enable multi-factor authentication. Additionally, cryptography is protected offline and in transit.
Disable the app remotely if the device is lost.
Unlike other bitcoin trading applications, leveraged trading is not permitted.
Trading Fees: 0.50 percent for $10,000 in trading volume and 0 percent for trading volume > $20 million. 15% of staking rewards are subject to a stalking charge. Free deposits are available for SEPA, ACH, Faster Payments, and cryptocurrencies.

International wire deposit – 0.05 percent; card purchases – 5 percent. Withdrawal fees are 3 EUR for SEPA, free for ACH, 2 GBP for Faster Payment, and 0.1% for international wire transfers. The withdrawal cost for cryptocurrencies varies.
3) Crypto.com
Crypto.com is compatible with web-based and mobile trading platforms (iOS and Android). It is one of the greatest crypto trading applications since you can link your account to a Crypto.com credit card, making it easy to spend crypto.

The Visa card, for example, allows you to effortlessly convert any cryptocurrency to cash, spend it at thousands of retail locations, and withdraw it from ATMs throughout the world.
Crypto.com allows immediate cryptocurrency purchases using a debit or credit card. You may also exchange cryptocurrency or actively trade it on the spot market.

This software also made the list since it offers derivatives trading within the app. For spot or derivatives trading, you can leverage margin trading up to 10 times. You may also use the app to pay for and receive cryptocurrency payments for goods and services.
Features:
More than 250 cryptocurrencies are supported.
Earn up to 14.5% on cryptocurrency holdings.
Spot market and derivative market advanced order trading is supported.
From 0.4 percent maker and taker fees for Level 1 ($0 to $25,000 in trading volume) to 0.04 percent maker and 0.1 percent taker costs for Level 9 ($200,000,001 and above in trading volume).
4) Binance
Binance also includes sending and receiving functionality, as well as staking and investment options. It is available in free Normal and paid Pro and Lite variants. As one of the major exchanges on CoinMarketCap based on trading volume, it is highly liquid. Binance US complies with U.S. trade standards.
Features:
Over 500 cryptocurrencies and tokens are supported for trading crypto-to-crypto pairings.
Through Simplex and other third-party systems, credit card and wire transactions are supported.
Reduced costs when using the BNB platform token to pay for gas.
0.02 to 0.10 percent purchase and trading fees, 3 to 4.5 percent for debit card transactions, free Single Euro Payments Area (SEPA) transfer, or $15 per U.S. wire transfer.

Which app is best for cryptocurrency for beginners?

5. TrustWallet
Trust Wallet is cryptocurrency wallet software that enables the secure trading of several cryptocurrencies. The application offers you a secure access key that prevents unauthorized access to your assets. Additionally, it features multi-coin functionality, allowing you to acquire and exchange hundreds of currencies and blockchain kinds; you can even purchase coins with a credit card.
This cryptographic software wallet is utilized by businesses and individuals in several areas, including financial services, accountancy, and software development. It is possible to install Trust Wallet on iOS and Android mobile devices.
Features
Secure access: The vendor provides you with a secret access key, guaranteeing that only you have access to your confidential financial assets.
There are several cryptocurrencies available today, and Trust Wallet supports a substantial number of them. It enables the buy, sale, and exchange of various currencies, blockchains, and other digital assets, providing complete cryptocurrency management capabilities.
Earn interest: The application allows you to put your coins to work by staking them with a variable interest rate. The program gives you a confirmed proof-of-stake (PoS) certification that enables you to begin collecting interest on your digital resources, meaning they will continue to generate revenue for you on their own.
Many cryptocurrency exchanges make it difficult to acquire cryptocurrencies using a credit card. Trust Wallet tackles this issue by facilitating the purchase of cryptocurrency using a credit card, allowing you to begin trading instantly.
Decentralized applications (DApps): Trust Wallet includes a DApps browser that enables you to locate other companies and sellers who accept cryptocurrencies as payment for their goods and services.
This product is open-source and offered without charge and any transaction fees. You can browse the website for further details or contact the seller if you have any further inquiries. Trust Wallet may be suitable for your company if it wants to trade and safely exchange a variety of cryptocurrencies.
6) Bybit
Bybit is an intelligent and user-friendly trading platform for cryptocurrencies. It offers both real-time market data and competitive market depth and liquidity.

It provides optimum safety for your assets by keeping them offline in a secure manner. It can offer multilingual help around the clock. Bybit's mobile application is compatible with both iOS and Android smartphones.
Features:
Bybit's spot trading offering enables the purchase and sale of cryptocurrencies at the best available exchange rate and with competitive market liquidity.
The platform is ideal for all levels of traders.
Constantly new assets and innovative items are introduced to the platform to enhance the trading experience.
It supports 59 currency types.
The platform supports several payment options, including Visa/MasterCard credit, debit cards, and cash deposits.
The maker fee rate for Spot Trading is 0% and the taker fee rate is 0.1% for all spot trading pairs.
7) CoinSmart
CoinSmart allows you to purchase cryptocurrencies via credit cards, SEPA, wire transfers, e-transfers, and direct coin deposits. You may also trade cryptocurrencies on the spot market. The country lacks a derivatives market.
Additionally, the exchange supports fewer than twenty coins. Additionally, with restricted advanced orders (limit and stop-loss orders), purchasing cryptocurrencies using fiat currency and exchanging cryptocurrencies with one another is optimal.
It is the easiest way to withdraw cryptocurrency without a crypto Visa card. Simply exchange the deposited cryptocurrency for Bitcoin and take advantage of guaranteed same-day cash withdrawal payments via a bank account.
Guaranteed deposits on the same day.
Sell cryptocurrency for fiat currency using a bank account. The BTC to fiat conversion is settled on the same day via your bank account.
Complete tracking of your portfolio and trading activity.
With a credit or debit card, there is a minimum of $100 and a maximum of $5,000. $500-$5000 through bank draft, $10,000-$5,000,000 via wire transfer, and $100-$3,000 via Interac e-Transfer.
0.20 percent for single transactions and 0.40 percent for double trades are the trading fees. A single deal involves the exchange of cryptocurrency for Canadian dollars or Bitcoin. Up to 6% for credit card deposits, 1.5% for e-Transfer, and 0% for wire transfers and checks.
8) Coinmama
Coinmama would likely be a good fit for this list since it allows users to trade with many more payment ways than the majority of the other applications on this list. You may purchase cryptocurrency with a bank account, VISA, SEPA, MasterCard, Apple Pay, Google Pay, or Skrill. While certain methods, like bank transfers, might take up to three days, credit and debit cards allow rapid cryptocurrency purchases.
To convert crypto to cash, you must first convert other coins to Bitcoins and then utilize the exchange's bank withdrawal service. Otherwise, only Bitcoin may be exchanged for currency via bank accounts. Additionally, Coinmama is not compatible with the Android or iOS operating systems. Only the website is compatible with mobile devices.
Features:
Credit cards have daily purchase limitations of up to $5,000. The maximum for purchases made with a bank account is $15,000.
Each allows five and ten transactions per day, respectively.
Instant crypto transactions. No crypto-to-crypto transfers are allowed.
Trading costs are 0% for SEPA, 0% for SWIFT for orders above $1000 (else 20 GBP), 0% for Faster Payments in the UK exclusively, and $4.99 % for credit/debit card transactions.
9) Kraken
Kraken is one of the most trustworthy fiat-to-crypto currency exchangers. As one of the earliest and most secure crypto exchanges, the exchange has widespread confidence. The exchange, which was established in 2011, also provides staking for rewards, margined and futures trading, and savings.
As a centralized exchange, it operates a centralized order book that allows users to place maker orders, accept market orders, and restrict order prices.
Features:
To convert USD, CAD, EUR, and GBP to cryptocurrencies.
Trading accounts are protected with two-factor authentication, a master key, and global settings lock.
Android, iOS, and web applications are supported.
In addition to price tracking, charting is included.
0 percent to 0.26 percent fees
10) Kucoin
Kucoin is a high-liquidity cryptocurrency exchange program that facilitates the trading of a variety of cryptocurrencies. A sophisticated core trading engine executes millions of transactions simultaneously, while robust asset security management features safeguard your currencies.

The software also functions as a white label cryptocurrency exchange that adds new and developing currencies on an ongoing basis. It is also provided with API features that allow the software to be customized.
Kucoin is a cloud-based service that can be used directly from a web browser as well as on iOS and Android mobile devices and tablets. This software system is utilized in a variety of areas, including education, finance, software development, accounting, marketing, and media creation.
Features
Core trading engine: The service allows you to purchase and sell utilizing a core trading engine that can simultaneously execute millions of transactions.

The white label cryptocurrency exchange allows you to trade the most popular cryptocurrencies and frequently adds emerging currencies, allowing you to build a diversified crypto portfolio.
KCS: The exchange has its native cryptocurrency known as Kucoin Shares (KCS), and it offers daily bonuses for holding the coin. It has reduced trading and withdrawal costs to other currencies, and KCS holders are immediately eligible for special awards and promotions.
High liquidity: The well-capitalized market has a high liquidity rate, which expedites transaction processing so that you may execute trades fast and simply.

The active exchange provides you with complete scalability since it does not restrict the volume of transactions or the growth your business can endure.
Asset security management: Kucoin takes measures to safeguard your investments. Periodically, the vendor dispatches a team of security specialists to check your account and close any security holes they discover. These services protect your portfolio and workers from digital identity theft and other cybercrimes.
A sophisticated application programming interface (API) allows you to customize the system to your requirements. It enables you to adjust the backend code to tailor features such as custom reporting, automation, and customized workflows to the best practices of your business.
Pricing: The provider offers free software downloads and a tiered pricing system for withdrawals. There is extra information available on the vendor's website, where you may also submit any inquiries.

You should likely select Kucoin if you are seeking a high-liquidity cryptocurrency software package with a solid security toolset.
11) Coinbase
In the United States, Coinbase is a popular choice for those looking to begin crypto trading and investment. It is a legitimate trading platform with tools for staking, investing, trading, sending, and receiving. It also functions as a cryptocurrency financial custody for both large and small organizations, as well as other cryptocurrency exchanges.
Despite having extremely high fees and being a centralized exchange – meaning customers do not manage their crypto's private keys – some choose it due to its great liquidity.
In an already turbulent market, the vast liquidity safeguards investors and dealers against price slippage. Options for transacting with cryptocurrencies are limited.
Features:
Supports more than 100 cryptocurrencies and tokens.
The maximum amount that may be traded is 0.001 BTC, 0.01 BCH, 0.01 ETH, or 0.1 LTC.
Apps for Android, iOS, and the web.
No limitations on cryptocurrency deposits or USD wire transfers. ACH and SEPA restrictions differ.
Free version with a premium Pro option. The daily spending limit at Pro is $50,000.
Fees range from $0.99 for less than $10 to $2.99 for less than $200. Flat 2.49 percent with the Coinbase Card; 2 percent for credit transactions; up to 2 percent for crypto conversions; up to 3.99 percent with debit cards and up to 1 percent with PayPal. Premium reduces deposit and processing costs. There is no cost to access the Pro edition.
12) Blockfolio
This application is a cryptocurrency tracker that enables traders to view essential data on their crypto assets and portfolio. This allows them to better manage their assets and make better selling and purchasing decisions.

This is in addition to standard purchasing and selling options. Users are compensated for crypto trading. You also have access to cryptocurrency-related news, which may help you make smarter trading decisions.
This cryptocurrency application also enables users to join the token team's communication platform. This might be helpful when developing a cryptocurrency token or initiative.

It makes it possible for token team leaders to have more productive interactions with the communities they serve. Using push notifications, for instance, leaders may inform their communities about any relevant issues. The app has reached six million users.
Features:
Monitoring of prices and comprehensive data for over 10,000 cryptocurrencies.
Set notifications for accurate crypto price choices.
There are no PC apps supplied, only iOS and Android apps.
Import data from any supported cryptocurrency exchange.
There are no trading or tracking costs. The utilization of the app does not incur any fees or other expenses.
13) Gemini
Gemini is a cryptocurrency recognized by the FDIC for USD transactions. New York State Department of Financial Services governs the cryptocurrency trade (NYSDFS).

The exchange facilitates the trading of more than 100 cryptocurrencies. Additionally, it serves as a depository for institutions and major crypto organizations.
Gemini Earn allows customers to save their cryptocurrency and earn up to 7 percent interest on their investments. It has its stable currency, the Gemini Dollar, tied to US dollar reserves at a 1:1 ratio.
Features:
Apps for iOS, Android, and the web.
Gemini Pay enables users to spend cryptocurrencies from their wallets at a variety of U.S. retailers. Flexa allows for this as well.
Ability to finance a bank account or cryptocurrency wallet, but not a debit or credit card. A forthcoming Visa card will enable crypto spending at additional merchants and ATMs.
The daily and monthly maximum fundraising restrictions are $500 and $15,000.
The maximum for withdrawals is $100,000.
The transaction charge ranges between $0.99 and 1.49 percent, but the Bitcoin software is free to use.
14) Luno
Luno is a cryptocurrency exchange combining a mobile app and a web platform. It is offered in 40 countries, including its native country of Singapore, the United Kingdom, and several European nations, Nigeria but not in the United States.
You may deposit and withdraw funds using Luno by transferring funds from your bank account. Depending on your country, you may also be able to fund your account with a credit card or debit card. Review transaction fees for each payment method so that there are no unforeseen expenses.
Features
On the Luno exchange, you may purchase, sell, and trade bitcoin.
Configure a Repeat Buy to automate your cryptocurrency investments.
Transfer qualifying coins to an Investment wallet and earn interest.
Securely store your cryptocurrency with a Luna Wallet.
Transfer bitcoin free of charge to relatives and friends with Luna accounts.
Create cryptocurrency price alerts to receive mobile notifications.
For its cryptocurrency trading costs, Luno employs a maker-taker approach. If your purchase is not quickly fulfilled, you will be charged a maker fee. A taker fee is assessed when an order is placed and promptly fulfilled.
Luno a Crypto Exchange Platform engaging with FG anticipates full Crypto return in Nigeria
15) BlockFi
BlockFi allows users to trade and earn up to 10% APY in cryptocurrency interest. The cryptocurrency application also enables users to borrow cash and store money. Borrowing money enables you to avoid selling your cryptocurrency holdings. Borrowing money on BlockFi is even remunerated.
The program also provides traders with cryptocurrency bank accounts. You may spend bitcoin at retailers and receive rewards with your credit card. Additionally, the firm has a BlockFi Bitcoin Trust, which is an investment instrument. It also serves as a custody service for institutional clients, who may store cryptocurrency on the site, trade it, as well as borrow from and lend to other users.
Features:
Fund the wallet with bank ACH, wire transfer, or other cryptocurrency wallets.
Borrow at an APR of 4.5 percent. Similar business loans are offered.
Costs: There are no trading fees on the exchange; only withdrawal fees are paid, ranging from 0.00075 BTC for Bitcoin to 0.02 ETH, etc.
FAQ
What exactly is a cryptocurrency exchange?
Exchanges for cryptocurrencies such as Bitcoin, Litecoin, Dogecoin, etc. are online marketplaces where market players purchase and trade cryptocurrencies. The exchange matches buy and sell orders and notify the investor of the transaction.
What is a blockchain wallet?
A cryptocurrency wallet might be a hardware device or a software application. These wallets are necessary for crypto investors to keep their cryptocurrency. Brokers offer an alternate option, however, utilizing a broker makes anonymity difficult.
Conclusion
Trading digital currencies is an alternate approach to getting passive money from home. The majority of users trade cryptocurrencies on their mobile applications since it allows them to trade while on the go. Consider the costs, spreads, supported deposit methods, and liquidity while selecting the ideal cryptocurrency trading software.
If you liked this article, then please subscribe to our YouTube Channel for WordPress video tutorials. You can also find us on Twitter  and Facebook