Crypto exchange platforms have been working very closely with the federal government of Nigeria to bring back Crypto transactions. On February 5th 2021, the apex bank in Nigeria, Central Bank of Nigeria (CBN) announced that all banks and payment service providers in the country should stop supporting crypto companies.
The announcement was made via a circular released on its website, instructing financial institutions in the country to shut down accounts of Crypto traders, thereby prohibiting direct dealings in Cryptocurrency in the country.
This Crypto ban could better be translated as customers of Crypto Exchange platform like Luno and other exchange companies have since been unable to withdraw or deposit their funds. The shocking decision by the central bank was one that threw the Crypto industry in Nigeria into total confusion at the time and generated excoriating reactions.
Crypto platforms had to find quick means to move their finances from traditional banks in fear of their account closed down, other platforms had to put on their thinking cap in order to find alternative solutions around the sudden confusion caused by the Crypto ban. With the crackdown, however, came a detachment of banks from crypto exchanges.
This Crypto ban also gave birth to the ingenious idea of P2P(peer-to-peer) system. A system that enables you to bypass the CBN's ban and allows you to still buy and sell digital currency indirectly. Many Crypto platforms like Binance, Paxful, BuyCoins and others have embraced the idea of peer-to-peer system which has actually resulted to a massive boom in the Crypto industry in Nigeria.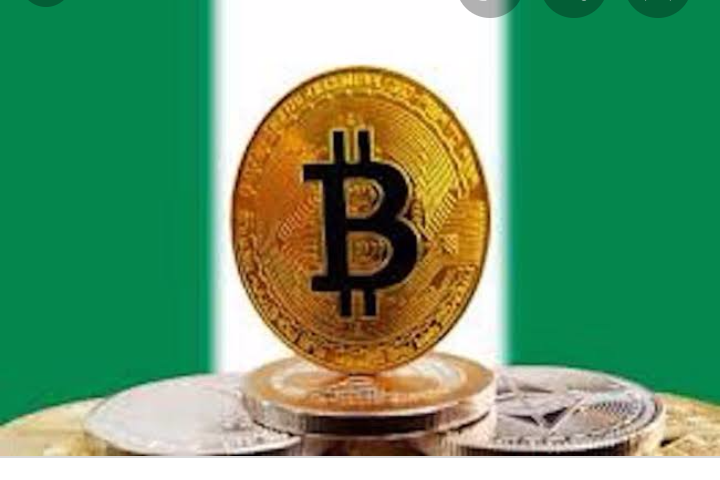 According to data from Coin Dance. Weekly buying and selling of Crypto in Nigeria is regularly exceeding 1 billion naira ($2.6 million), which is comparable to the volume seen before the central bank took action.
Nigeria has also accounted for crypto transactions worth $566 million in five years. During this period Nigeria also became the second largest Crypto market in the world, just below the United States.
The rather abrupt crackdown or Crypto ban by CBN has plunged cryptocurrency startups, traders, and investors into a frenzied state of re-organisation, and most platforms have been working endlessly to find a lasting solution to the challenge.
What Crypto Exchange platforms are saying
In a recent update from Luno, a London-headquartered crypto startup and market leader in Nigeria. Luno openly expressed that it isn't keen on a P2P workaround despite its 3 million Nigerian users.
"Other companies have made the choice to find workarounds that are less visible for regulators—for example, P2P trading,"
Luno said in an official statement. "Our view is that P2P trading would go against the spirit of the CBN's directive". We believe that the focus should instead be on demonstrating to the CBN that exchanges such as Luno have the necessary controls in place to address the concerns it has in relation to cryptocurrencies.
We've been the leading crypto company in Nigeria for over five years now, giving millions of Nigerians the opportunity to become part of the new crypto economy.
Peer-to-peer (P2P) systems, for example, have been widely discussed as an alternative to release these funds. However, P2P trading comes with risks to consumers from scammers and also offloads our regulatory risks onto you, our customers. We want to make sure these risks are much lower. We don't want regulators to come after our customers for transgressing any laws.
We want to make sure you can buy and sell cryptocurrency just as safely and easily as before.
In Ray Youssef's differing opinion who is the Chief Executive Officer and Co-founder of Paxful, a peer-to-peer finance platform with over 6 million global users.
"We do not intend to go around anything; we want to engage everyone, including the regulators. We want to sit with them and show them what this is all about.
When Nigerians are motivated, they can move things very fast, such that they will start wondering what this is all about. Their concern is to know whether it is safe, with the spate of money laundering and terrorism. The regulators of the world, including those in America, are asking the same question.
Paxful is everywhere; we only need to engage the regulators and assure them that it is safe and can increase wealth for everyone. We also need to show them how it can make things easier for them to pay their taxes.
"To me, bitcoin is about free money transfer and not all these speculations about scammers. It is about you using your money naturally without any limit. Why should the bank ask me questions on how I want to use my money? If you want to send money anywhere in the world, you should be able to do it anytime. Why should our money system have some limits? Why should we accept that kind of limitation and inefficiency in our financial system"?
Finding a regulatory framework
According to Paxful CEO who talked about partnering with the Nigerian government to regulate the Crypto market. He said "We are ready. I love to meet the Nigerian government officials and to engage them on this".
We want to bring the government and the regulators to the table and discuss the way forward.
I intend to meet the Vice President, Prof. Yemi Osinbajo, to share my vision, listen to him and understand Nigerian government's concern.

Paxful CEO: Ray Youssef
We would show him the data and let him see what is happening across the world. When we come together, we can look at regulation that is innovation-friendly because Nigeria can do better.
What Luno is reassuring it's Customers
According to Luno…."Our customers rightly want to be able to withdraw their money and I can assure you we're working round the clock to make that happen". So what are we doing to change things?
We are negotiating day and night with the relevant stakeholders in Nigeria to get them to collectively work with the government to find a solution that works for everyone. This includes the CBN and other crypto platforms, and allowing people to withdraw is the main priority.
We've intensified our regulatory lobbying, sharing our significant expertise and experience in dealing with regulators around the globe to bring pragmatic regulations to the NG market. This includes the SEC, who have been more positive in the past and even released a position paper in 2020.
We've been working with payment processors to find alternative ways to return naira back to customers.
Also read: Best websites to buy cryptocurrency in Nigeria
These are not necessarily overnight fixes, but I do know we will eventually get it resolved. Why? Firstly, because crypto is becoming so strategically important for every country – in the long run, no one can afford to ban it. But more practically, because we have been here before.
As mentioned many times before, we are in it for the long run. When the dust has settled, you will see many crypto companies leave Nigeria or be asked to stop operating because they are not licensed properly, and your capital will be at risk again – but Luno will still be there for you and your families.
We are going to come out of this stronger Nigeria. If I know one thing from my friends in Nigeria, it's that you're a resilient bunch, and together we're going to do this. There is light at the end of the tunnel.In the meantime, rest assured that we are exploring all the options at our disposal to ensure we give you, our customers, access to your money.
Ray Youssef's advice to Nigerian youth
Paxful users here in Nigeria have got their own version of Western Union and PayPal by helping people to send money. People can build their own businesses; own foreign exchange and money transfer businesses with the use of bitcoin. You can at first start small and then grow.
My advice to the youths is to forget everything and learn about cryptocurrency. You don't need much money to start; play around with a little amount and see how it works. Let your entrepreneurial skills come up.