Cash App has been quite explicit over the years about the fact that they are NOT a bank and your money is NOT FDIC guaranteed; yet, that doesn't mean you can't get a roundup of your Cash App amount. Just knowing where to look will do.
Maybe your transactions on Cash App need to reflect on your bank statement for official reasons or business-related reasons and you may have wondered, how does Cash App show on Bank statement?
We'll be taking a look at how Cash App shows on your bank statement. We encourage you to read this post to the end because it'll be very insightful.
Table of Contents
CASH APP AND BANK STATEMENT:
WHAT YOU NEED TO KNOW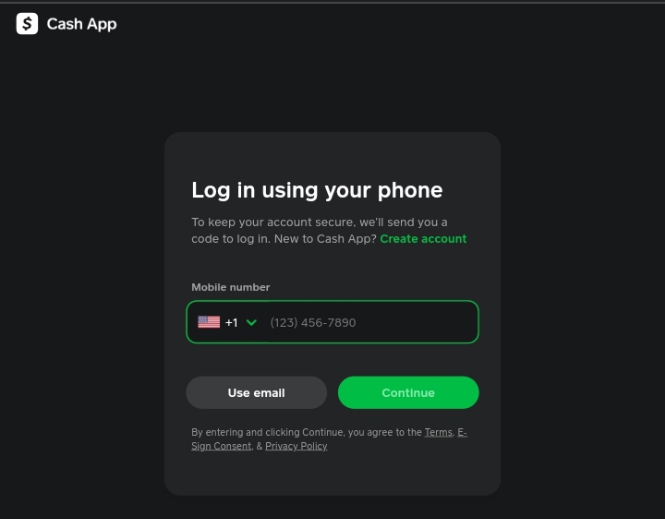 Before we go on to answer the question: How Does Cash App Show On Bank Statement, let us take a look at few things you should know about Cash App.
Users of Cash App can quickly transfer money between one another. You can use the built-in transfer feature of Cash App to rapidly transfer money from your bank account into your Cash App balance by attaching your debit card. 
When turned on, Cash App's Cash Card feature functions like a debit card that may be used to make purchases. The cost of the purchase is deducted from your Cash App balance before the transaction appears in your bank account.
This is because purchases made using Cash Cards are recorded the same way as those made using regular debit cards. Do not assume that a transaction will show in the Cash App or on your bank account just because it is listed in the Cash App's transaction history.
To keep track of your spending, the money you transfer from your card or bank account to the Cash App will appear in your bank statement afterward.
Any financial transactions made within Cash App may be easily tracked. Banks may differ in how Cash App purchases appear on your bank statement.
Read also: How to sell stocks on Cash app
HOW DOES CASH APP SHOW ON BANK STATEMENT?
Your bank statement will reflect every transaction you make on the Cash App, and you may view or print it whenever you like. You could keep track of your finances and transactions.
Occasionally, it might not appear right away once each transaction is finished. Wait, though, for the transaction to appear in your bank statement for at least 24 hours.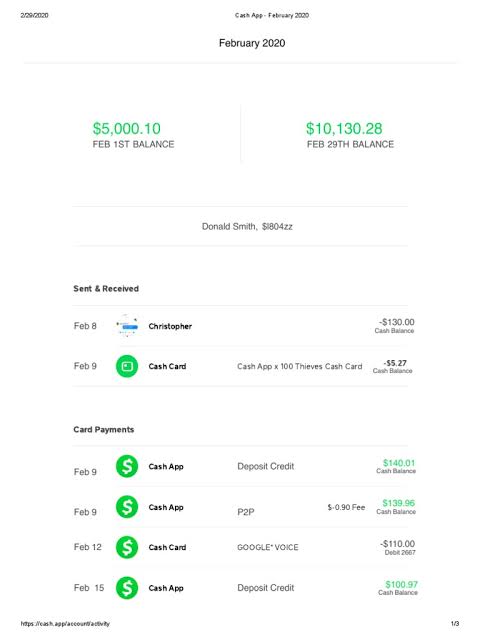 Your name and Cashtag are displayed on the bank statement with Cash App. On occasion, it does, however, appear as "Cash App, LLC" or "Cash App, Inc." Here are some examples of how it may show up:
Description: If you used the Cash App to execute the transaction, your bank statement may list "Cash App" or "Square Cash" in the description of the transaction.

Balance: Your bank statement will show the total amount of the transaction, including any applicable fees.

Transaction Type: Along with the sort of transaction made, specifics about the transaction, such as who received money and why, will be shown.

Date: Your bank statement will indicate the date the transaction was processed in addition to the transactional information.
HOW TO VIEW BANK STATEMENTS ON CASH APP
If you're like the majority of individuals, you probably use a Cash App to manage your finances. A Cash App is necessary for everyone who wants to be organized and on top of their finances, whether you're checking your balance, tracking your spending, or transferring money to multiple accounts.
However, you can be overlooking crucial details if you don't know how to access your bank statement on a Cash App. The Cash App's bank statement can be seen using the instructions on this page, allowing you to monitor your finances and control your spending.
Choose the profile icon from the Cash app's main screen menu.
Go to the menu and choose the "Personal" option.
Scroll down to the "Papers" option.
Click the drop-down arrow next to Monthly Statements
Choose the month you'd want to view statements for.
WHAT DOES A CASH APP STATEMENT LOOK LIKE?
Except for the green color scheme, monthly bank statements from the Cash App seem like any other. Your fundamental information, your opening balance, your closing balance, and all of your transactions are displayed on the bank statements.
Depending on the statement, it could be a page or two long or feel like a short novel. You'll undoubtedly have a lengthy statement if you have several transactions on the app. The only thing that changes when you have one is your balance!
HOW TO OBTAIN A PDF COPY OF YOUR CASH APP BANK STATEMENT
To print your Cash app bank statement from your PC, use the "Print this page" option when you right-click your mouse. This creates a printable PDF version of the current page.
You need a program that can take screenshots of multiple areas and piece them together to create a print-to-PDF section.
The procedures below must be taken to print bank statements from a mobile device; however, downloading them from a computer does not.
ARE CASH APP TRANSACTIONS PUBLIC?
No one can view your personal transaction history with the Cash App. Your account is a matter of privacy, and no financial institution has the right to intrude. Consequently, in the Cash App, statements are compiled in a location that requires work for the account holder to access them.
You must configure your $Cashtag to receive payments from other Cash App users. Your Cash App account information is contained in a $Cashtag, which you can show to someone else so they can take payment.
Cash App also provides debit cards, which come in handy for making purchases online or in stores. Verify if VISA is accepted before using the card.
HOW TO CHECK TRANSACTION HISTORY ON CASH APP
You may occasionally need to review your transactions without going back to your lengthy bank statement. Perhaps you simply made a purchase last week, and your statements haven't yet reflected it. Whatever the cause, using Cash App to see your account history is as simple as it gets. Start by
launch Cash App
Then select the clock in the lower right corner and your transaction history opens.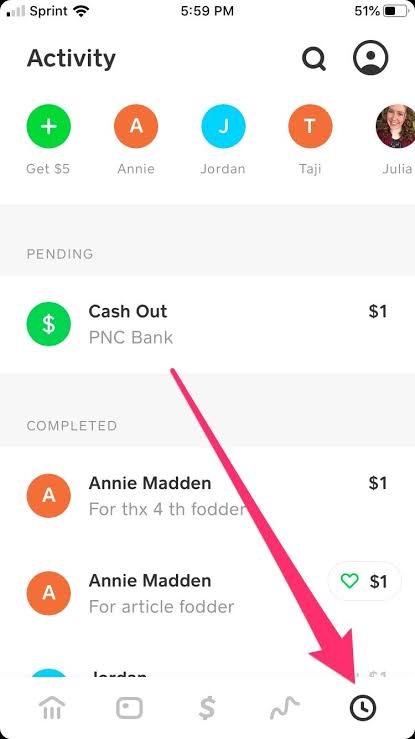 Here, you may view the recipients of your payments, the senders of your payments, and the dates on which you financed your account using a different bank account.
To view all of the transactions you've made while using Cash App, scroll through your transaction history. Even your participation in rewards programs that are sponsored by Cash App might be seen.
Your transaction history just displays everything at once, unlike your statements, which are neatly organized into discrete months. However, they do provide you with the date when the transaction in question occurred.
You Might Also Like: How To Pay With Cash App In Store Without Card
WHY CHECK BANK STATEMENTS ON CASH APP?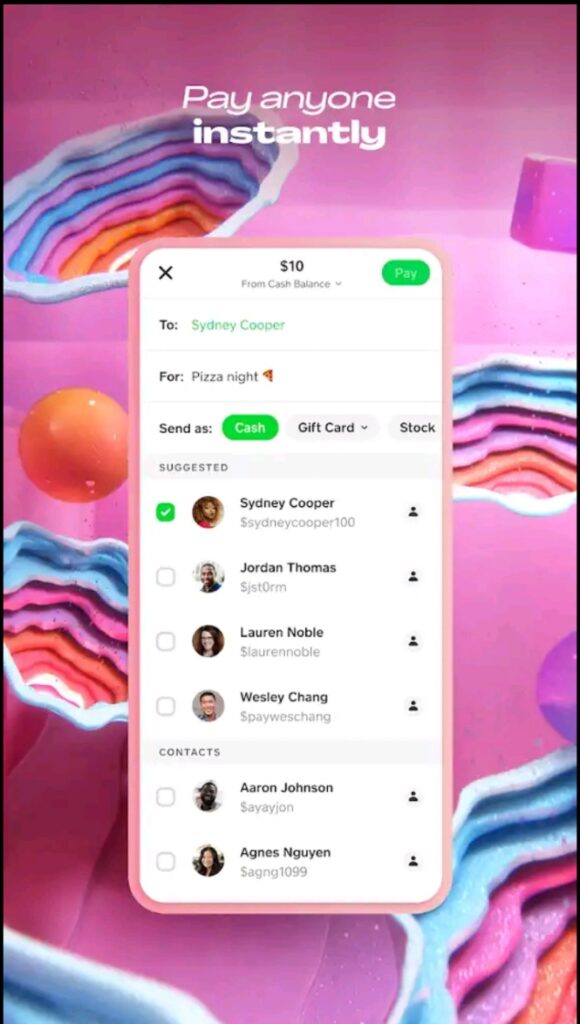 To track your money or make sure you're not being scammed, you always need to check your bank statement on Cash App. It's a good idea to frequently review your bank statement. This way, any questionable activity will be immediately detected.
Simply launch the Cash App and select the desired account. You can then review your bank statement. You can contact your bank or Cash App if you notice anything suspicious. You can ensure your safety and eliminate any concern about scammers in this way.
This function might be quite helpful if you use the Cash App for personal or business budgeting.
If you share a bank account with someone else, viewing all of Cash App's activities on your bank statement may assist in resolving any confusion or disputes regarding who is in charge of what purchases.
You could occasionally be required to provide proof of a Cash App transaction or transfer. If the transaction appears on the bank statement, it can be used as proof of payment.
FAQS ON: HOW DOES CASH APP SHOW ON BANK STATEMENT?
Do transactions made via Cash App appear on bank statements?
Your external bank statement will show any Cash App transaction funded from or by your bank account. Please contact your bank if you have any questions regarding these transactions.
What are Cash App payment details?
The customer's Cash App balance or the connected debit card are both used by Cash App Pay to fund the transaction. If the customer has enough Cash App balance to cover the full cost of the order, Cash App Pay will automatically use that balance. Otherwise, it uses the connected debit card for the consumer.
How does PayPal appear on bank statements?
All Pay Monthly payments made using PayPal have the descriptor "PYPL PAYMTHLY" displayed. However, the systems and procedures used by each financial institution vary, thus this descriptor may need to be edited or changed. Your bank statement might read "PYPL PAYMTHLY" or another variant.
How do I hide Cash App on my bank statement?
On Cash App, transactions cannot be hidden. All Cash App transactions are recorded in the app's transaction history, which both the user who made the transaction and the recipient of the payment can access. Keep in mind that every Cash App transaction you do is already confidential.
Is Cash App functional in Nigeria?
You would want a VPN to register for a Cash App account and use the platform to send money because it is not available in Nigeria.
Will Cash App issue a refund if I get defrauded?
We cancel payments that might be fraudulent to stop you from being charged. Your money will be immediately refunded to your Cash App balance or associated bank account if this happens. If not, depending on your bank, they ought to be accessible in 1-3 working days.
What Would Happen to My Bank Statement If I Uninstall Cash App?
Concerns about how Cash App transactions may show on your bank statement are unnecessary. Every time you make a purchase through the app, Cash App's name will show up on your statement. Until you delete Cash App, it will continue to appear on your bank statement. On your monthly statement, you won't be able to see any Cash App transactions any longer.
CONCLUSION
Being able to read and understand a bank statement to identify different transactions is a very important skill. Since bank statements don't spell out the details of transactions in full, it is important to be able to spot Cash App transactions on your bank statement. That is why we have taken time to answer the question: how does Cash App show on bank statement?
We hope our post was helpful. Kindly let us know what you think.
If you liked this article, then please subscribe to our YouTube Channel for videos relating to this article. You can also find us on Twitter and Facebook.
REFERENCE
https://mybankgeek.com
https://newztodays.com
https://topmobilebanks.com
RECOMMENDATIONS