AI logo generators are convenient tools that use artificial intelligence to swiftly and cheaply create logos, making them a sensible option for companies and people seeking a streamlined design process.
The accessibility of these products is one of their main advantages. AI logo generators are made to be user-friendly so that people with different degrees of design expertise can use them. This decentralizes logo design and enables anyone, regardless of prior experience in graphic design, to produce logos that seem polished.
Table of Contents
BEST AI LOGO GENERATORS
1. DESIGNEVO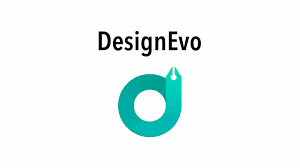 DesignEVO is an AI logo generator and free logo that features the most extensive library of materials among all the AI logo generators on the list, which you may use to carry out your AI-generated logo.
Initially, a pre-made logo is used. Once edited, you can add your colors, fonts, and icon sets. DesignEVO uses AI to assist you in selecting templates that complement the branding and aesthetic of your company.
Thanks to the builder's great functionality and intuitiveness, you can modify every element of your logo to suit your needs. You can add shapes, change icons, and move other aspects of your logo around using the mouse.
KEY FEATURES OF DESIGNEVO
There are 10,000+ logo designs to choose from
You can add countless free vector icons to your logos.
There are more than 100 font styles available.
Color palettes with editable solid and gradients
Download SVG and PDF files that are excellent for printing.
PRICING
DesignEVO is free, but you have to pay $49.99 for a premium subscription
2. LOOKA
Looka (formerly known as Logojoy): Looka is another well-liked AI-powered logo maker. It provides an intuitive user interface and several customization choices to allow you to fit the logo into your company.
Looka gave consumers the use of artificial intelligence to design unique logos and other branding materials. Here are some of Looka's salient characteristics and details:
KEY FEATURES OF LOOKA
Based on your information, such as your company name, industry, and design preferences, Looka's AI system would produce logo suggestions. Then, users could further alter these ideas to fit their business identity.

Users can change the logo's colors, fonts, and layout to suit their branding needs and personal tastes.

Looka will allow you to download high-resolution logo files ideal for various uses, such as social media profiles, websites, business cards, and more.

To maintain brand consistency, Looka provided extra branding tools like a Brand Kit containing business card graphics, social media templates, and letterhead designs.

Based on market trends and best practices, Looka advised users to choose a logo design.
PRICING
LOOKA has no free plan
The paid plan is into five categories, which include Basic (Logo and Brand Kit) is one of Looka's five distinct plans, costing $4.99 per month; Premium (Logo and Brand Kit) at a monthly cost of $7.99; Simple (Logo) for $20.00.
3. TAILOR BRANDS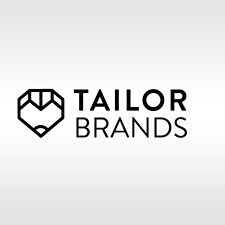 Tailor Brands is a comprehensive platform for brands and companies. Tailor Brands has the resources to assist you in starting your business, regardless of whether you need assistance with a website or getting your business registration paperwork.
Its AI logo maker falls under this. The logo maker's clear and intuitive interface makes a logo straightforward. Tailor Brands AI logo builder gives you many alternatives to create the ideal logo from its vast library of fonts, icons, colors, and styles.
Once you've created the logo of your desires, the platform may help you with other business requirements while carrying your new logo.
KEY FEATURES OF TAILOR BRANDS
Simple visual logo design procedure with a vast selection of icons, color schemes, and layouts

Depending on your color, font, and style choices, generate more than ten alternative logo options.

the ability to save your logo in high-quality PNG and JPG formats with a white or transparent backdrop

Save the logo combinations you like best, then get a free sample.

Creates branding booklets, business card designs, and other things.

Tailor Brands can help you create your logo if you want a one-stop shop for your business needs. Your logo is added to design materials like flyers, business cards, and a website using its comprehensive toolkit. So Tailor Brands is a terrific location to establish your internet business if you require more than a logo generator.
PRICING
Free, starting at $12.99 per month for paid plans
4. DESIGNS.AI
With numerous AI generators for copy, videos, and logos, AI is a full-scale creative studio. You can create a variety of symbols using the AI logo generators based on your industry and branding.
Once your logo has been created, you can alter it using several features. Designs.AI is a simple logo maker with all the elements necessary to create a primary logo, including the ability to change the background and replace the logo's icons with others from its sizable icon collection.
Google Fonts power the generator, so you may select from various well-known web-based fonts to use in your branding and eventually on your website. After creating your logo, you can download it in the following formats: SVG, PNG, JPG, and PDF.
KEY FEATURES OF DESIGN.AI
More than 10,000 icons are accessible.
Intelligent font, color, and style suggestions
20+ color palettes, eight kinds of font styles, and 60+ icon border styles
Tools and options for alignment, vertical and horizontal translation, and undo/redo
Change the business name and slogan's typeface, letter spacing, font size, and positioning.
You must utilize Designs.AI as your logo generator to house all your graphic brand assets in one location. Having this tool by your side will make the process of developing a brand simple, thanks to its user-friendly logo builder and fantastic web platform.
PRICING
Free, starting at $29 per month for paid plans
5. LOGOMAKR
With the help of the online logo maker LogoMakr, users may quickly build unique logos.
KEY FEATURES OF LOGOMAKR
The following list of LogoMakr's main attributes and details:
It offers a user-friendly and intuitive interface that doesn't necessitate any prior design knowledge. For people and small businesses who want to design their logos, it is intended to be easily accessible.

You may access a vast library of icons, symbols, forms, and graphics through LogoMakr for your logo creation. These components represent numerous industries and fashions.

Users may add text to their logos and select from a wide range of text styles and fonts to personalize the appearance of their brand name or slogan.

You can choose and alter the colors in your logo with LogoMakr. To fit your brand's color scheme, you have various color options to select from.

LogoMakr offers basic editing capabilities like scaling, rotating, and layering elements to help you polish your logo design, even if it lacks the feature-richness of professional design software.
PRICING
LogoMakr is free to use.
6. CANVA
Canva is a powerful visual design tool with several features, including a logo maker. You can utilize a variety of templates and design components to create your logo, and it is one of the best AI logo generators.
The creative experience is improved by Canva's usage of some AI and machine learning techniques. However, it's crucial to understand that Canva is more than just an AI logo generator like other specialist tools. Instead, it's a thorough visual design tool that gives users support for various design tasks, including making logos.
KEY FEATURES OF CANVA
Individuals with little to no design knowledge can utilize Canva's user-friendly, straightforward drag-and-drop interface.

Canva offers a wide range of logo templates for various businesses and sectors. Users can choose a template as a base for their logo creation.

By altering the colors, fonts, text, shapes, and other design components of pre-made logo templates, users of Canva may create a distinctive logo that is consistent with their corporate identity.

Users can include icons, illustrations, stock photographs, and graphics from Canva's massive design materials library in their logos and other design projects.

Users have a variety of fonts, text styles, and formatting options to choose from when adding and customizing text to their logo designs.

Canva offers real-time editing and commenting options, facilitating collaboration between team members or clients. On projects involving logo design, you can collaborate.
PRICING
Free
7. HATCHFUL BY SHOPIFY

The logo maker on Hatchful by Shopify is free. Unlike other AI logo generators, this one does not allow you to upload your logos or typefaces, adjust the space in your company name, or pick your colors.
Hatchful, however, uses AI to generate color and logo combinations that you can use to construct the fundamentals of your visual identity.
There are only three basic options on the Hatchful interface, which is simple and intuitive. Change your typeface, choose a color from the created color palettes, and adjust your company name and slogan.
KEY FEATURES OF HATCHFUL BY SHOPIFY
It incorporates Google Fonts.
ten distinct color schemes
Numerous typeface and color options
Free materials for social media based on your recently developed logo
One can use Hatchful if you want to make only some of the design elements for one's social network accounts, such as banners, profile photographs, and more. When you design a logo, the logo generator automatically creates all these files, saving you time from having to tweak and resize your logo as well as develop your social media branding assets.
PRICING
Free
8. WIX LOGO MAKER
Wix, a well-known website builder and online platform for building websites, provides the Wix Logo Maker, an AI logo generator. The Wix Logo Maker was created to make it simple and quick for people and businesses to create professional logos.
KEY FEATURES OF WIX LOGO MAKER
Users of Wix Logo Maker can use it regardless of their level of design expertise because of its user-friendly and intuitive UI. It is easy for people to use the Wix platform for website construction because it is integrated.
Users begin by inputting the name of their business and their sector. The program then uses this data to produce logo concepts customized to the user's preferred business type and style.
Users can alter logo design colors, fonts, text, icons, and layouts. This makes it possible to design a distinctive logo that captures the brand's essence.
Users of Wix Logo Maker get access to a sizable collection of top-notch icons, symbols, and visuals that they can use to create custom logo designs. These icons represent a variety of fields and aesthetics.
Once the logo design process is complete, users can download their finished logos in high-resolution forms for various uses, including websites, business cards, social media accounts, and more.
PRICING
Free
9. FOTOR
Several logo templates and icon sets are available for users to choose from in Fotor, one of the top AI logo generators, to create a unique logo. Users may create engaging images and designs using the logo maker, regardless of whether they are experts or novices.
You may create the ideal logo for your niche using Fotor's vast collection of icons, patterns, design resources, and hundreds of fonts, shapes, and colors. Fotor's AI image generator also uses your descriptions to create endless, inventive logo designs, freeing up your ideas.
KEY FEATURES OF FOTOR
Many pre-made template kinds are available.
Use is free.
Lots of materials to choose from.
Create logos with text or pictures.
High quality and a variety of file types
PRICING
Free
10. LOGO AI
LOGO AI is a complete technology for producing logos based on the best design standards. As one of the best AI logo generators, advanced algorithms are used to quickly create distinctive and expert logos. It gives various logo formats and branding guidelines, including all available hues and typefaces.
The platform analyzes and comprehends users' design preferences using machine learning and deep learning algorithms, then uses its ready-made templates to produce logos that adhere to those choices.
Additionally, logo AI considers the market that your brand is aiming for. In this manner, it creates a logo that adheres to your sector's typical logo design guidelines. Logo AI codes the underlying AI algorithms to produce professional outcomes and convey your brand's values.
KEY FEATURES OF LOGO AI
AI-based design abilities.
Keep all of your branding materials in one location.
Trial offer without cost.
To try it out, there is no need to download or register.
The little test you must pass to create a logo for your company's requirements.
PRICING
There is a free trial, but you will pay a one-time fee of $29 for the premium plan.
FREQUENTLY ASKED QUESTIONS
Are AI logo generators free to use?

While some AI logo generators have free versions with a few capabilities, some have paid plans with more customization possibilities, high-resolution downloads, and other design aspects. The availability of free features differs from tool to tool
Can I register a trademark for AI logo generators?

The legal conditions for trademark registration differ from country to country, but generally speaking, you can trademark a logo made by an AI logo generator if it satisfies specific criteria. It would be best to talk with a lawyer or trademark attorney for advice on trademarking your logo.
What file formats do AI logo generators typically offer for downloading logos?
AI logo generators frequently provide downloads in widely used file types, including PNG, JPEG, and SVG. These file types are appropriate for various uses, including websites, social media accounts, business cards, and printed items.
When I download a logo made by AI logo generators, can I edit it?

Most of the time, you can still alter a logo created by an AI logo generator after downloading it. You can frequently utilize graphic design software or online design tools to make more adjustments to the logo
Do AI-generated logos have a commercial use?

Yes, providing you have the required permissions or licenses to use the logo for your firm, you may utilize AI-generated logos for commercial reasons. Make careful you read the claim and terms of usage of the AI logo maker you select
CONCLUSION
In conclusion, AI logo generators are practical and successful tools for developing logos, providing flexibility, affordability, and design advice. However, they might have a different distinctiveness and individualized touch than logos created by experts. Your budget and branding requirements will determine whether you use professional designers or AI-generated symbols.
If you liked this article, then please subscribe to our YouTube Channel for videos relating to this article. You can also find us on Twitter and Facebook.
REFERENCES
fotor.com
RECOMMENDATIONS
11 Awesome Best Logo Design Apps For Android
Best AI Image Editor You Don't Know Exist