Canada has become a desired destination for most Nigerian tech talents out there to work; young people, especially in Africa, dream of a golden opportunity to relocate to Canada because of the generous opportunities in the country. But when you think of the biggest tech startup hub globally, Canada most often gets ignored due to its proximity to Silicon Valley in the United States. in reality, Canada has a thriving startup ecosystem that cannot be ignored.
Canada has been placed as the fourth most influential startup hub worldwide, behind the USA, Israel, and the United Kingdom. No wonder many Nigerians and African developers are migrating to Canada.
So in this article, I will tell you about ten tech companies to work for in Canada should in case you're planning to move to Canada, or you're just interested to know about the biggest tech companies in Canada with a special focus on Toronto. Toronto is the startup capital of Canada and the finance capital of Canada.
10 Top Tech Companies in Canada to work for
ApplyBoard
StackAdapt
KOHO Financial
Ada
Loopio
Borrowell
Integrate.ai
league
Maple
Year Founded: 2015
HQ: Waterloo, Canada
Size: 501-1000
Founder(s): Martin Basiri, Massi Basiri, Meti Basiri
ApplyBoard is an online educational technology (Ed-tech) startup founded in 2015 and is currently based in Waterloo, Canada. The company offers the largest platform for assisting students across the globe, which they achieve by providing a single solution to connect students with recruiters and different academic institutions around the world.
So far, the company has helped more than 120,00 students worldwide to continue their education paths.
ApplyBoard is an example of a Canadian startup that has done extremely well in attracting outside investment. So far, the company has received investment up to $178.3, bringing the company valuation to $1.5 billion and making it one of Canada's unicorns.
The company has also been active in investing in other businesses; in 2019, it invested in Guiker. It has added nearly 250 new staff since March. ApplyBoard is one of the top tech companies to work for in Canada.
Year Founded: 2014
HQ: Toronto, Canada
Size: 251-500
Founder(s): Brett Huneycutt, Michael Katchen, Rudy Adler
Wealthsimple is a Canadian online investment management startup that is currently based in Toronto, Canada. Their solutions are tailored to the individual investor, especially the millennials who want to grow their returns. Their platform will build an investor a diverse portfolio of assets based on their requirements.
They help you to achieve the goals that you set out for your finances.
Wealthsimple has amassed a significant amount of outside investment to further the development of its platform. Recently, Wealthsimple raised $114 million from a U.S. venture capital fund valuing the Canadian company at more than $1 billion, giving them unicorn status, which came from seventeen different investors, including famous actor Ryan Reynolds Michael J. Fox Foundation, among others.
The Toronto-based company's primary business is a Robo-advisor, but they've expanded to savings accounts, ETF and stock trading, and tax services. If you have a knack for stuff like this, wealth simple is one of the best tech companies to work for in Canada.
Year Founded: 2013
HQ: Toronto, Canada
Size: 251-500
Funder(s): Vitaly Pecherskiy, Yang Han
StackAdapt is one of the big tech startups in Canada, and it is currently headquartered in Toronto. The company succeeds by assisting other businesses with their adverts and the actual targeting of these adverts to increase sales and retain existing customers.
An advertising platform helping agencies accelerate customer engagement and acquisition with their advanced data and targeting methods to get your business in front of the right audience.
In the eight years of its existence, StackAdapt has managed to attract investment from three different sources. This investment is rounded to the tune of $1.6 Million. With a three-year growth rate of 754%, StackAdapt comes in at No. 69 in the Globe and Mail's Top-400 Fastest Growing Companies.
The bulk of the programmatic advertising platform's team comprises engineers, product marketers, account managers, data analysts, and data scientists. So if you fall in any of these categories, StackAdapt is one of the top tech companies to work for in Canada.
Year Founded: 2014
HQ: Toronto, Canada
Size: 101-250

Founder(s): Daniel Eberhard, Jonathan Bixby, Joshua Bixby, Mike Benna
KOHO Financial is a financial technology (fintech) startup founded in 2014 and is currently based in Toronto, Canada. They have an app-based banking system that makes the process of accessing financial products simpler for customers. The app also includes a wide array of tools for financial planning and much more.
KOHO Financial helps customers manage their spending through the app and a prepaid Visa card; KOHO users can get credit card-like advantages without interest or fees. It enables users to spend smarter, save quicker, and restore financial balance.
The Canadian based Fintech company has raised funding to the tune of $113.4 Million. This investment and the advanced offering of the company are likely to drive it forward to additional success in the future. It also records estimated annual revenue currently at $21.3M per year. KOHO is one of the tech companies to work for in Canada.
Year Founded: 2016

HQ: Toronto, Canada

Size: 101-250

Founder(s): Mike Murchison
Ada is an artificial intelligence startup that is currently based in Toronto, Canada. The company itself specializes in using chatbots powered by AI to help businesses provide better customer support. This platform works for both mobile and desktop interactions, which further adds to the utility of their offering.
Since its existence in 2016, the company has already established itself as one of Canada's major players in chatbot technology. You should know that the company started with two employees. Today, Ada employs more than 120 people in its Toronto office.
Investors have shown a massive interest in the company's roadmap, and Ada has raised previous performance as $190.6 Million. Coming from a large group of investors, backing the company looks poised to expand its success. Ada is one of the promising tech companies to work for in Canada.
Year founded: 2014

HQ: Toronto, Canada

Size: 101-250

Founder(s): Jafar Owainati, Matt York, Zakir Hemraj
Loopio is a software as a service startup (SaaS) specifically for knowledge management that is currently based in Toronto, Canada. The company's offering is specific to helping large enterprises to respond to a variety of different things such as RFPs, RFIs,DDQs and more.
This makes sure that sales content is available on an organizational scale and makes collaborating much easier. With a customer base of more than 800 companies including Thomson Reuters, IBM, Netskope, Sprinklr, and Citrix. Probably what makes it one of the best tech companies to work for in Canada.
Loopio has already received a number of important funding from investors after only seven years in business. So far, a total of 263 Million CAD has been raised. Loopio ranked No. 79 on the Globe and Mail's Top-400 Fastest Growing Companies with a three-year growth average of 681%.
Year Founded: 2014

HQ: Toronto, Canada

Size: 51-100

Founder(s): Andrew Graham, Eva Wong
Borrowell is a Fintech (financial technology) company that is currently headquartered in Toronto, Canada. The company aims to help people to learn how to better manage their money. This is achieved through giving free access to credit scores, personalized credit score management tips, and recommendations for financial products based on the input of an AI. This ensures giving the right solution to the right user based on their needs.
Over the few years running, the company has raised significant funding up to the tune of $92 Million into the business. The company has also made an acquisition, specifically at the end of 2020 when the company bought out Refresh Financial. Borrowell has also been named to the Fintech 100, a compilation of the world's top financial technology companies and of course it also made it to our list of top tech companies to work for in Canada.
Year Founded: 2017

HQ: Toronto, Canada

Size: 51-100

Founder(s): Steve Irvine
integrate.ai is a Canadian startup that specializes in the use of (AI) artificial intelligence to create its software. Their offering is built off of their provision of B2C-specific AI that can interact with customers organically. The company was founded by Steve Irvine, a former executive at Facebook who is also the CEO of the company.
With the AI revolution currently gaining traction,Integrate.ai could be spearheading B2C AI usage in Canada. One unique difference with the company is that it uses machine learning and cross-industry intelligence to help predict customers' needs before they happen.
The company has successfully been able to raise $39.6 Million from investors. integrate.ai became the world's first AI-powered consumer intelligence network to hold the Privacy by Design Certification.
Year Founded: 2014
HQ: Toronto, Canada
Size: 51-202

Founder(s): Michael Serbinis
League is a healthcare and tech startup that is currently based in Toronto, Canada. The startup seeks to take the stress out of managing employee health benefits, offering a one-stop platform for employees to easily manage health and lifestyle benefits.
This is achieved through automation within their platform. This helpful offering has led to the company making waves in Canada since being founded in 2014.
Since its existence, the company has amassed $76.1 Million in funding. League has been included in Canada's top startups three years running, according to Linkedin's annual rankings. The company's was also named to the CB Insights Digital Health 150 and CB Insights Fintech 250. It also made it to the list of the tech companies to work for in Canada. League continues to grow rapidly.
HQ: Toronto
Founder(s):
Maple is a health-tech startup that is based in Toronto, Canada. The company provides online access to healthcare professionals for those seeking medical help. Basically with Maple, a click of a button connects you with a physician, 24/7, and within minutes.
The virtual health care company began offering free online coronavirus screenings and opened its virtual clinic software to doctors in Ontario and British Columbia. It's also working on programs with major health networks to facilitate testing.
According to Crunchbase, Loblaw Companies Limited and RBC Ventures are the most recent investors, and the company has raised $75 million in a series of rounds.
Also read: top 10 legit Bitcoin investment sites
What you should know about Canadian Tech Companies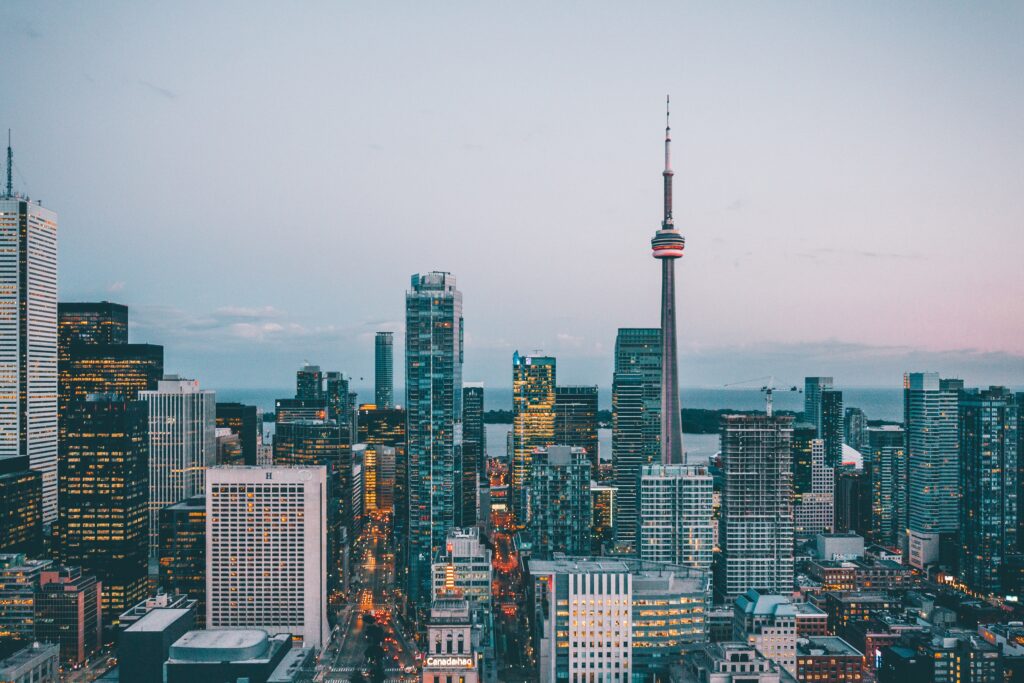 These lists is curated based on different metrics that we put into considerations. However, you should know that there are hundreds of tech companies in Canada.
The Canadian economy provides a smooth and favourable environment for businesses to thrive with different support initiatives from the Canadian government. The total investment in the Canadian VC market on Canadian startups has also seen increases in the past year, despite the initial depression caused by the COVID-19 pandemic.
Total investment activities in three quarters totaled $405 Million, which beat the $263 Million spent on Canadian startups last year. Most of these investments are channeled to startups in Toronto.
Toronto is home to North America's top startups and it is ranked fourth in North America CBRE's Tech Talent Rankings trailing only the Bay Area, Washington D.C. and Seattle. Popular roles within tech include developers, data scientists, data analysts, product managers, tech support, QA, and many other amazing career opportunities.
Cover Image From Monster.ca