When it comes to raising capital for African businesses, nobody does it better than Americans. Foreign venture capital firms are always the first to fund African companies, and when it comes to acquisitions, foreign companies are also guilty of poaching Nigerian startups.
Over the years, however, African venture capital firms are doing better at funding businesses based in the continent. While the vast majority of startup financing as a result of venture capital in Africa is still from foreign companies, we can rest assured that Africa will catch up one day.
Find out about Venture capitalists in India
While African VC firms are doing more than enough to come onto the scene, people still can't figure out the venture capital firms in Africa. In this article, I'll list the top venture capital firms in Africa working to invest in the African startup ecosystem, but first, let's see what a venture capital firm means.
What is a VC or Venture Capital Firm?
As hinted in the introduction, a venture capital firm is a private equity-like investment firm that specializes in injecting funds or human capital into a startup with the potential to grow. The investment of the average VC firm is only profitable if the startup eventually grows to the expected potential.
Venture capital firms get funding from a few wealthy investors and partners, and their investment can either be in the form of funding or experienced labor. In most cases, venture capital firms will take a minority stake in any startup they're interested in, unlike the average private equity company.
Since they only hold minority stakes in companies, the average venture capital firm will have stakes in a huge number of startups. The list of startups that a VC firm has invested in makes up their portfolio, and one of their main focuses is expanding on the said portfolio.
On the side of the investors, a venture capital investment is a very risky practice that could turn out to be insanely rewarding if a startup eventually becomes successful. If things happen to go south, however, the venture capital firm will typically have no liability coverage for their expenses.
On the part of the startup on the receiving end of the investment, a venture capital firm is one of the best sources of funding. You're under no obligation to pay back the grant; if the startup refuses to grow, it's a loss for the VC firm that invested too.
Read more on how to Raise Money for your startup
However, turning to venture capitalists for funding means you're giving them some equity in the company, which also empowers them to make decisions that may impact the company. If you're looking to retain full ownership and control of your company, turning to venture capital firms for funding mightn't be the best of ideas.
Now that you know what venture capital firms mean and how they work, you may be interested in getting one to notice your growing startup. The following section takes a look at the state of VC firms in Africa, how many they are, and if you stand a chance of getting funding for your company from one.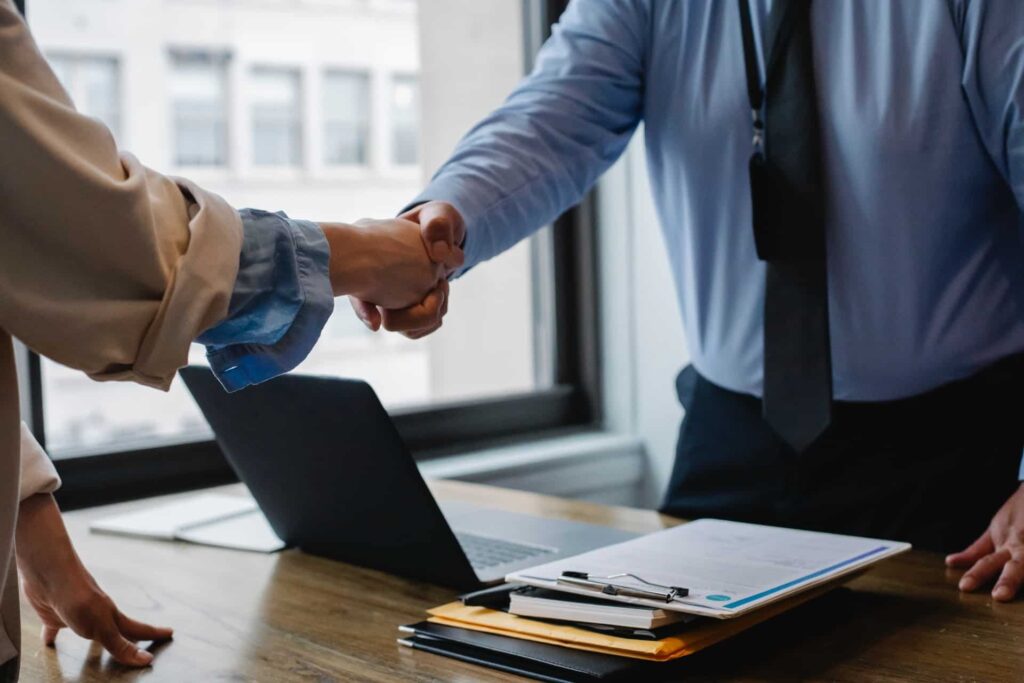 How Many Venture Capital Firms are in Africa?

Africa didn't catch up to the venture capital craze as quickly as it should. Since there's no law prohibiting a foreign VC firm from investing in a startup based in the continent, American and European venture capital investors have succeeded in monopolizing the African startup space.
Thankfully, a (still) tiny number of venture capital firms in Africa are trying to change that trend. Compared to the previous decade, there has been a massive increase in the number of venture capital firms in Africa, and thankfully, almost every single one of them focuses on startups in Africa.
It's hard to get a precise count of all venture capital firms in Africa, but if information from Crunchbase is anything to go by, around 200 organizations in venture capital investing have their headquarters in Nigeria.
While not every single one of them is actively hunting for startups to invest in, it's relieving to know that we have so many firms in venture capital investment here in Africa. The not-so-good side of the story is that while there are these many VC firms in Africa, most of the biggest investments in African startups are still made by European and American companies.
Given that Africa is relatively new to the game, we can only wait to see how things turn out in the next couple of years. While you wait, however, you can jump over to the following section to see this list of trendsetting venture capital firms with their headquarters in Africa.
Top Venture Capital Firms in Africa
Judging by the number quoted in the preceding section, it's clear there's no shortage of venture capital firms on the African continent. However, when it comes to those that are making clear strides that we can adjudge to be world standard, there's indeed a shortage.
If you're trying to learn about African VC firms, you don't want to focus on the vast majority that are either inactive or have very low typical check sizes. The only way to determine what venture capital firms are active or have decent check sizes is by seeing an actual list, which is what I'll be showing you here.
You should note that this list will only feature VC firms with headquarters in Africa. If a company invests in Africa without being based in Africa, it doesn't qualify to be a "venture capital firm in Africa." With that said, here is a list of top venture capital firms in Africa.
1. Vantage Capital
Founded in Cape Town in 2001, Vantage Capital is one of the oldest venture capital firms in Africa that has remained active to this day. While it doesn't have the highest average check size or the most number of investments, it's undoubtedly one of the most impactful VC firms Africa has ever seen.
When the business launched in 2001, it started as a $19 million technology fund that was distributed to numerous startups, with at least 10 of them eventually becoming listed companies, thanks to the investment.
While Vantage Capital started as a technology fund, it has now expanded to other industries, with most of the company's recent investments in the mezzanine division. With a portfolio containing top names like Ally Roads, Petro Ivoire, EquityInvest, and CIM Sante, Vantage Capital is undoubtedly one of the best venture capital firms in Africa.
2. Ventures Platform
Ventures Platform claims to invest in founders building the future of Africa, and looking at the investments the firm has made over the years, it seems it's not just an empty claim. Founded by Kola Aina in 2016, Ventures Platform isn't the oldest guy in the room, but it's certainly rich.
After raising around $40 million pan-African funds, we can expect Ventures Platform to have check sizes numbering up to $1 million, as opposed to the $50,000 average we see with similar VC firms in Africa, including a previous version of the same company. The company is based in Abuja, Nigeria, and you can contact them at [email protected].
3. Convergence Partners
Convergence Partners is also one of the older guys in the room, as Andile Ngcaba founded it as far back as 2006. With around 38 investments and two acquisitions (Crunchbase), the company is certainly one of the top venture capital and private equity firms on the continent.
Like most other VC firms in Africa, Convergence Partners focuses on the tech, media, and telecommunications sectors. With companies like DFA, Comsol, and LifeQ in its portfolio, you can confirm that the company has some pretty powerful investments to its name.
4. MBO Capital Management
MBO Capital Management was founded in 2012 with a vision to be the chosen investment partner for institutions looking to raise private capital in sub-Saharan Africa. 10 years later, we can confirm that they're inching closer to that vision every day.
Founded and based in Lagos, Nigeria, the firm fulfills all the requirements to be referred to as a venture capital firm in Africa. MBO Capital Management has some strong names in its portfolio, which only got stronger after it acquired the entirety of Shoprite's Operations in Nigeria. It's one of the VC firms to beat in Africa, no doubt.
5. Ingressive Capital
Ingressive Capital is based in Victoria Island, Lagos, and is by all indications your traditional venture capital firm. Admitting that it's one of the few active venture capital firms in Africa, the official website touts a number of the company's achievements and how it outperforms similar companies in the sector.
In addition to funding select startups, Ingressive Capital also claims to support companies in its portfolio with major clients, new talents, and new investors. The company has several investors and advisors from diverse continents, working to support or acquire startups with good potential.
Some of the recent additions to the company's portfolio include PayDay Africa, Mecho Autotech, Complete Farmer, and Seamless HR. The company has typical check sizes of up to $400,000, which is far more than the average of a venture capital firm in Africa.
FAQs
What is the Largest Venture Capital Firm?
There are many venture capital firms with investments in top companies around Africa. But unless we know what percentage stake they hold in each of the companies in their portfolio, it would be impossible to determine the largest venture capital firm. Ventures Capital and Ventures Platform are two contenders if you need names.
Where are Most Venture Capital Firms Located?
While Africa does have a handsome number of venture capital firms, they're distributed unevenly across the continent. Most venture capital firms in Africa are located in Nigeria and South Africa, with a few companies that fund startups being headquartered in East Africa.
How Many VCs are There in South Africa?
Next to Nigeria, South Africa is the African country with the most venture capital firms. According to information from Crunchbase, there are no less than 75 VCs in South Africa, with more springing up by the day.
Conclusion
While the venture capital industry in Africa hasn't been the most robust, there are a couple of African-based VC firms investing massively in startups within the continent. Since these companies aren't what you see in media reports, even the top venture capital firms in Africa aren't well-known.
In a bid to give them the recognition they deserve, this article lists some of the top venture capital firms in Africa.
If you liked this article, then please subscribe to our YouTube Channel for WordPress video tutorials. You can also find us on Twitter and Facebook