The fintech industry is growing and evolving daily with various Top fintech companies and platforms coming forth with the aim of competing with the traditional financial payment and banking system.
Fintech companies in the world currently have been rated to be the fastest-growing sector, which it has truly proven to be. With over 12,000 fintech startups and an estimated value of 33.9 billion dollars worldwide.
Fintech companies and startups have also proven their worth in the ongoing pandemic ravaging the world by providing a platform for people to go about their activity without leaving their comfort zone.
Lots of industries, organizations, and businesses around the world are now shifting their attention to fintech to solve some if not most of their financial issue.
Owing to this Swift change from the financial payment method to an online/internet-based financial platform, it is imperative to know some of the top fintech companies to watch out for.
Table of Contents
13 Fintech Companies to watch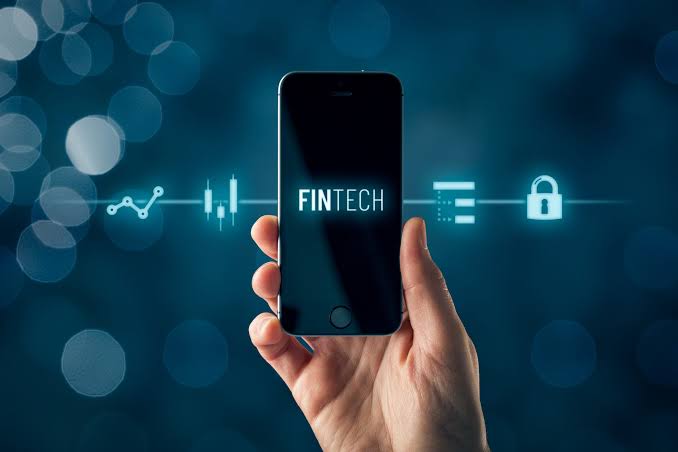 NO PARTICULAR ORDER
Cowrywise
Stripe
Onepipe
Adyen
Kuda
Paystack
Flutterwave
Paga
Lydia
PiggyVest
Robinhood
Wealthfront
Coinbase
Top Fintech Companies to Watch
1. Cowrywise
Cowrywise is located in Lagos Nigeria. They offer financial advice to companies, startups, and businesses from time to time. They also offer interest rates on every savings made with them.
Recently Cowrywise secured a 3 million dollar funding and they as well have Mr. Sahil Lavingia an early-stage startup Investor as their new investor. Cowrywise is one of the Fintech startups to watch
2. Stripe
Stripe is an online platform that powers payment by bringing together all that is needed to create and build such websites and apps. It is a technology company saddled with the responsibility of building infrastructure for the internet.
It has its headquarters in San Francisco and Dublin. Stripe offers products such as payments, sigma, payouts, Billings Radar, and lots more.
3. One pipe
One pipe is a Nigerian fintech startup that aggregates APIs from banks into a format that makes integration easier. Onepipe does not only accept and process payments from cards, accounts, and wallets but also assists and offers short-term loans within a short period of time.
4. Adyen
Adyen, like most other Fintech companies, accepts payments across all sales channels using an online platform. They accept cards, mobile wallets, and others on any digital channel or device. Adyen service companies such as eBay, Etsy, Uber, and others.
5. Kuda

kuda is the first digital-only bank in Nigeria that provides free banking services to Nigerians. It is licensed by the Central Bank of Nigeria. it also has a mobile app designed for smartphones to help in budgeting, spending, and saving.
Kuda is one of the top Fintech companies in 2022, thanks to its recently introduced unique product, "Kuda Overdraft" where users can access loans without collateral anytime it's needed. Kuda bank has recently announced its 3,000,000 users just in 2 years.
6. PayStack
PayStack has proven to become the leading and ever-growing fintech company in Nigeria. It is a payments platform that makes the online payments process smooth for both the consumers and the businesses they are attempting to pay.
You can literally receive payments via invoices and create payment pages, while utilizing Paystack online payment gateway, like MasterCard, Visa, and Verve cards anywhere on the planet.
7. FlutterWave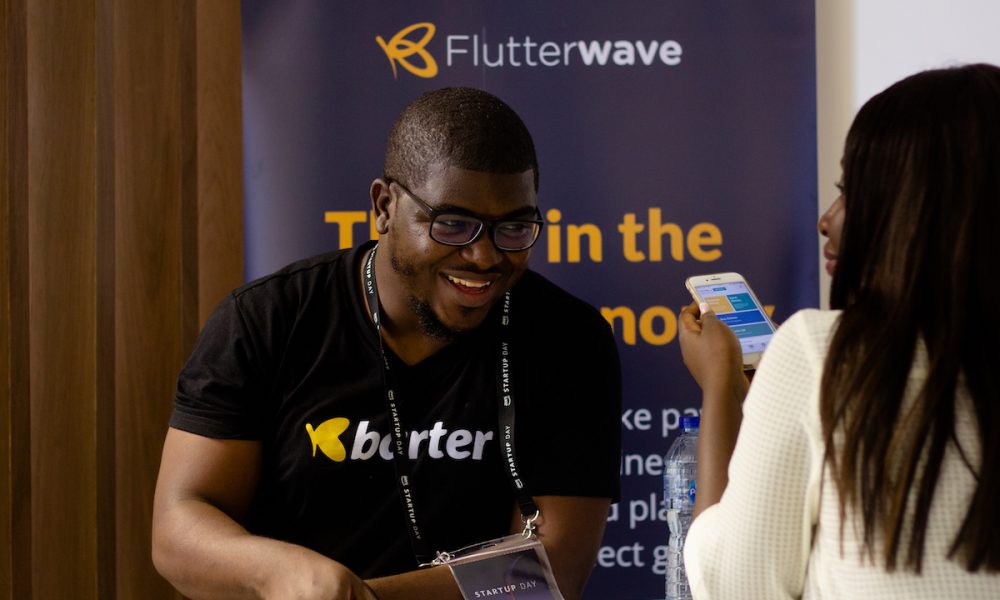 You most likely have heard about Flutterwave once or twice before, if you haven't, then you're in the right place.
Flutterwave is one of the biggest Fintech companies in Africa. Co-founded by Olugbenga Agboola and Iyin Aboyeji in 2016.
Flutterwave is an African-based fintech company that provides a payment infrastructure for global merchants and payment service providers across the continent.
Flutterwave provides technology, infrastructure, and services to allow global merchants, payment service providers, and Pan African banks to acknowledge and process payments on any channel (Web, Mobile, ATM, and POS).
The service is presently active and can receive and send money to more than 30 African countries.
8. Paga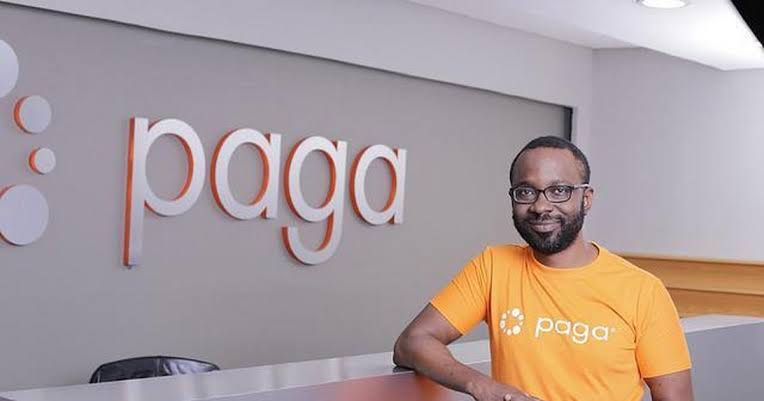 Paga is a Nigerian-based leading mobile money company that is building an ecosystem to enable people to digitally send and receive money, and create simple transactions electronically.
Founded in 2009 by Tayo Oviosu, the Fintech company now boasts of over 27,000 agents nationwide and over 17 million people who use Paga.
Presently, you can pay bills, make bank deposits and even pay in certain stores.
Paga is bridging the gap for the unbanked and underbanked Nigerians.
9. Lidya
Launched in 2016, the Fintech company is set out to close a $4 trillion SME credit gap around the world.
Lidya is a lending platform and the future of finance for small businesses in frontier markets.
looking for a working capital between $500 USD to $50,000? Then you should try your luck with Lydia. You can easily access the platform through their web or their mobile phone.
To assess credit risk, Lidya uses close to 100 data points to evaluate businesses, manufacture a credit score unique to every business, and dispense loans in 24 hours or less.
10. PiggyVest
PiggyVest is an online savings platform that empowers savers to put away funds that they would prefer not to withdraw effectively.
The wealth management Startup makes saving possible by combining discipline plus flexibility to make you grow your savings. On PiggyVest, you can Save, Invest and Grow your money with ease. Earn 8-13% on savings and up to 25% on investments.
Unlike the regular bank, PiggyVest enables its users to keep up their savings discipline while building their savings culture, as they save towards something important. You can also lock your savings for a period of time.
11. Robinhood
Robinhood is an American financial services company with its headquarters situated in California. It offers services such as stock Broker and electronic trading.
Robinhood also has a special service called Robinhood fold that allows for premarket and after-market trading, additional buying power, and larger instant deposits. It does not charge commissions for stock, options, or cryptocurrency trading.
Read why Rohinhood suspended the trade of Dogecoin on their platform for a while
12. Wealthfront
Wealthfront which was founded in 2008 by Andy Rachel and Dan Caroll. is a financial platform that provides banking services that helps in managing money for both the short- and long-term.
It provides a cash account that has one of the highest APYs on the market. It has funding of 204.5 million dollars and offers interest rates as well as FDIC insurance that covers up to $1 million. Wealthfront services include banking investing borrowing and planning.
13. Coinbase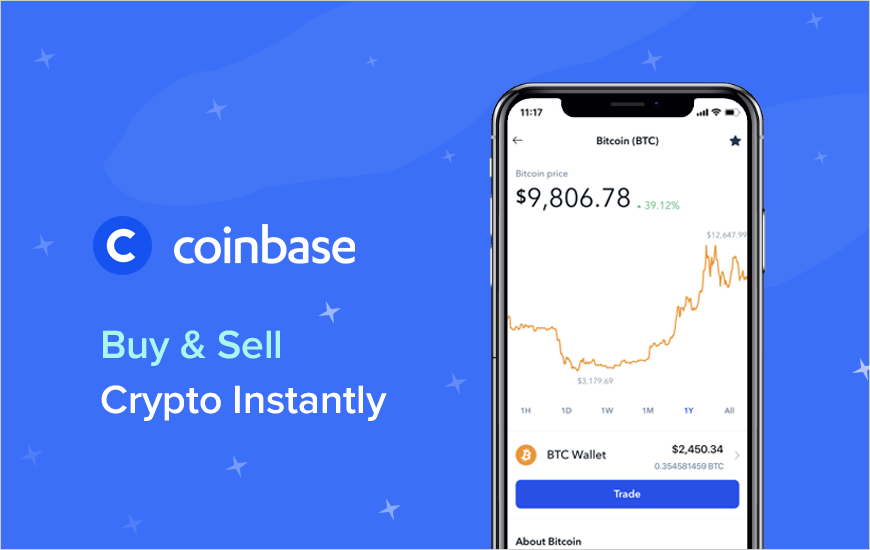 Coinbase is an online platform that allows easy access to the buying and selling as well as storing of cryptocurrencies such as Bitcoin, Ethereum, Litecoin and more. It was founded in 2012 and has its headquarters in San Francisco California United States.
Its core products are Global Digital asset Exchange, a User-facing retail broker full stop an API for developers and merchants to build applications and accept payments.
If you liked this article, then please subscribe to our YouTube Channel for videos. You can also find us on Twitter and Facebook.Categories
Updated July 4th, 2023