The use of lobbying is a key tool for an effective government. Without it, governments would find it difficult to reconcile the numerous, conflicting interests of their constituents. Fortunately, lobbying gives individuals access to lawmakers, serves as a vehicle for education, and empowers small-group interests through numbers, and to think that they make a crap load of money.
In this post, we'll take a look at who is a lobbyist and how to become a lobbyist. Endeavor to read this post to the end because it is full of insightful information.
Table of Contents
WHO IS A LOBBYIST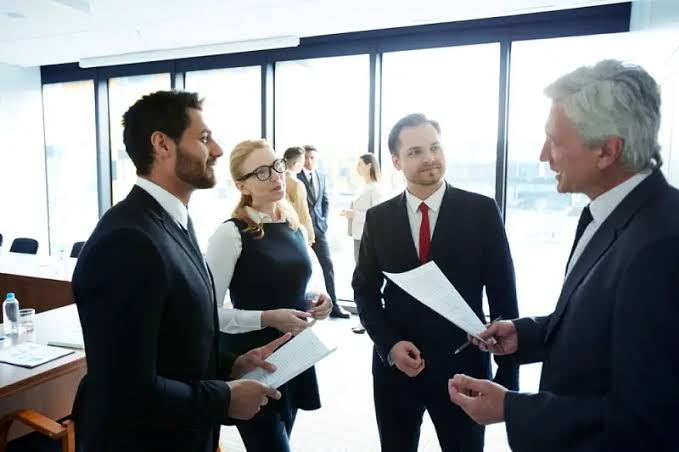 A lobbyist is a professional spokesman who seeks to sway political judgments on behalf of particular groups and individuals. The majority of states describe lobbying as an effort to use written or verbal communication to influence governmental action.
The actions of lobbyists frequently result in the proposing of new legislation or the change of current laws and regulations. There are laws governing transparency, gift limitations, and prohibitions because lobbyists cannot buy legislators' votes. Some people work as lobbyists full-time, while others do it as a volunteer or part-time job. To demonstrate that they are working on behalf of a particular business or interest, all lobbyists must register with their state.
TYPES OF LOBBYISTS
1. Employee Lobbyists
If necessary, a business may allocate full-time personnel to lobbying responsibilities. In addition to part-time or irregular lobbying obligations, these employees typically have other responsibilities.
2. Contract Lobbyists
According to predefined agreements, contract lobbyists work for various businesses or organizations. They can collaborate with several businesses at once.
3. Volunteer Lobbyists
Volunteer lobbyists are neither paid nor given anything in return for their work. Although they are not compelled to, many volunteer lobbyists nonetheless register.
4. Self-employed Lobbyists
Independent lobbyists pursue their interests. A self-employed lobbyist is exempt from registration requirements if they don't spend any money lobbying. They can register if they choose to do so by designating themselves as their employer.
5. Unsalaried Lobbyists
Unpaid lobbyists, like volunteers, are not paid a salary but are reimbursed for travel and other associated costs. Unpaid lobbyists are needed to register because they are officially compensated for their work.
6. Intern Lobbyists
For academic credit or personal reasons, intern lobbyists take on learning positions in the industry. Only the lobbyist who is educating the interns may pay them.
7. Casual Lobbyists
Casual lobbyists only engage in lobbying for four days or less every three months. Even though they are not compelled to register, they keep close track of their time just in case they go over the permitted four days.
WHAT DOES A LOBBYIST DO?
The fundamental responsibility of a lobbyist, whether employed by a major firm or a tiny civic organization, is to advance the agenda of their client.
To propose, pass, amend, or repeal legislation, as well as alter existing laws and regulations, they seek legislative support. The particular responsibilities that lobbyists perform vary depending on the clients they represent. Here are some typical tasks performed by lobbyists:
Lobbyists can be advocates for underrepresented groups. They may speak for people who are unable to speak for themselves before legislators.

Lobbyists develop materials that promote their causes, such as pamphlets and videos. To persuade the public and members of the government to support their cause, they could disseminate documents.

Lobbyists conduct studies on problems, policies, and forthcoming legislation to effect the change they desire. They assess how various laws and regulations impact their clients or causes and figure out ways to bring in new legislation that is advantageous to them. Since laws can be intricate, lobbyists must do extensive research to fully comprehend the subject.

Lobbyists discuss the impacts of a particular bill or law with their clients after interacting with politicians and their staff. To obtain background material, it could be necessary to go to hearings and sessions of legislative committees.

Lobbyists explain their goals before government officials. They may address specifics in small groups or one-on-one meetings in addition to public speaking.

To communicate their concerns to the appropriate audiences, lobbyists establish ties with various government officials. Additionally, they build relationships with well-known public people who can support initiatives.

Before a lobbyist can explain why their causes are vital, they may first educate government officials on specific subjects. Influencing public opinion and the attitudes of those in a position to establish and amend legislation is one of the most crucial jobs for every lobbyist.
HOW TO BECOME A LOBBYIST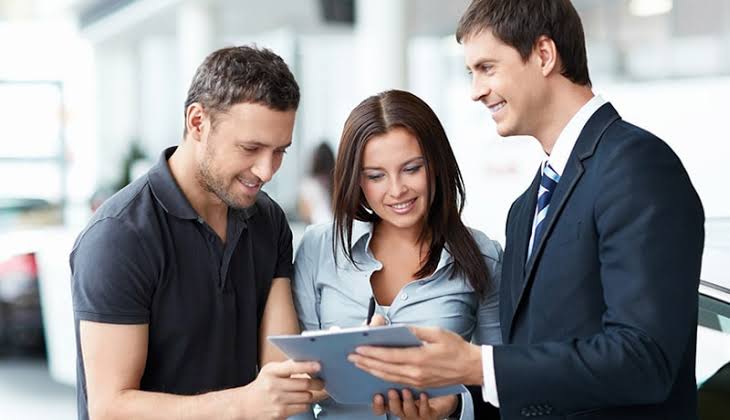 Lobbyists are obliged to register with their state and federal governments, even if there are no licensing or certification requirements. For their first jobs, lobbyists frequently need college degrees.
The majority of academic fields are allowed, but degrees in social policy, business studies, law, language, public relations, or politics are particularly useful. Many lobbyists have advanced degrees in politics, government, and public relations.
Successful lobbying also requires a particular skill set. The capacity for effective communication, investigation, analysis, initiative, and diplomacy are among the essential abilities.
Many people move from several other professions into lobbying. Many lobbyists have political backgrounds, which enables them to use their contacts and government expertise.
Here are some steps on how to become a lobbyist:
1. Earn A Bachelor's Degree
This is the first step when considering how to become a lobbyist. Although anyone with a bachelor's degree in any subject can work as a lobbyist, the ideal place to start is with a degree in political science, public relations, economics, law, journalism, or communications.
Law graduates who work as lobbyists, for instance, are knowledgeable about legislation and drafting. A minor in political law or science can be added to a major in wildlife biology or environmental science for budding lobbyists who intend to advocate for a particular area, such as the environment.
2. Complete An Internship
The next step to take on how to become a lobbyist is to complete an internship program. A thorough knowledge of the legislative process is essential for lobbyists.
Therefore, exposure to a government network or politicians and other lobbyists is a necessary first step in entering the area of lobbying. Students can work as congressional aides or as interns for any state legislature, organization, or agency that needs legislative representation to earn this experience.
Although internships are not usually compensated, they offer valuable experience and chances to study current political topics. Typically, an intern will perform research, record hearings, send and read emails, and take phone calls.
By completing an internship, you have the chance to make important connections and develop crucial relationships that will open up fantastic lobbying career options for you.
A lobbyist's ability to succeed frequently depends on having the correct connections and networking well. An ambitious lobbyist can meet the necessary contacts for success in even low-level positions within government entities.
3. Participate In Local Issues And Establish Connections
You can accomplish a lot through community-level grassroots lobbying before securing a job as a full-time lobbyist. You can do this by writing letters and calling representatives to discuss policies.
It's crucial to develop connections with influential people and decision-makers. You'll be better equipped for this career if you start developing your networks and mastering the skills of persuasion and tenacity as soon as possible.
4. Look For Work In A Relevant Field
Initially, a lobbyist frequently works for an elected figure like a state legislator, a member of Congress, or a local city councilor. Finding an entry- or associate-level consulting position with industry associations or organizations with a lobbying or legislative branch is the next step after getting expertise in one or more of these areas.
You might advance to mid- or senior-level government affairs consultations with organizations looking to influence legislation or public policy as the following career stage.
5. Get Registered
An initial registration form must be completed by anyone engaging in lobbying efforts. State-specific registration costs that apply to government lobbyists may be waived or lowered.
Contact information for the filer, client information, and the lobbyist's areas of interest are all examples of information that may be required for registration. Some states additionally want ID images, compliance and honesty declarations, salary guidelines for lobby work, and other things.
Professional lobbyists are expected to submit a report every three months outlining their activity and current contacts. A registered lobbyist may work on their own or as an employee of a lobbying firm.
6. Keep Networking
The value of networking in a lobbyist's career never diminishes. Your capacity for networking with legislators, politicians, and other lobbyists will determine your level of success as one.
Dedicated lobbyists never stop seeking to forge alliances, win over supporters, and build influence to push their legislation and progress their careers.
WHAT QUALITIES ARE BEST FOR LOBBYIST
The issues or policies that lobbyists advocate are things they are well-versed in. To succeed, they also require soft skills, commonly referred to as non-technical talents. Here are some characteristics and soft talents that lobbyists should have:
1. Negotiation
To persuade others to support their causes and influence policy, lobbyists need to be skilled negotiators. Negotiations to meet the needs of all parties may also be carried out by lobbyists who work for a particular business or firm.
2. Planning
To raise awareness of their views and concerns, lobbyists organize and carry out a variety of campaigns and activities.
3. Ethics
Given their potential for great power and influence, lobbyists need to be moral and reliable. To establish good working relationships with members of the public, they share any information they know about a subject.
4. Public Speaking
Speaking in front of groups of politicians and other prominent people may be a requirement for lobbyists. They can present information to their audience more effectively by using public speaking skills.
5. Problem-solving
Legislation and interests are subject to rapid change, thus lobbyists must constantly devise new strategies for swaying others. They do extensive research and compile all available data on a subject before coming up with a solution that would satisfy both their employer and legislators.
You Might Like: How Technology Can Boost Your Business Communications?
IS LOBBYING LEGAL IN THE USA
Bribery is illegal in the US, but lobbying is legal. While lobbying just seeks to influence power, bribery seeks to acquire it; the line between the two is hazy.
Lobbying means organizing a group of like-minded individuals, businesses, or organizations to influence a legislative body or a governing body through financial contributions. Bribery is described as the payment of something—either cash, products, or an intangible favor—in exchange for an edge over others or for a privilege or special treatment.
More specifically, lobbying is made public whereas bribery cannot because it just wants to influence, which may lead to the right decision. Bribery expressly aims to obtain an unfair advantage.
HIGHEST PAID LOBBYIST IN USA
The following are the highest paid lobbyist in the USA:
1. Akin Gump Strauss Hauer & Feld LLP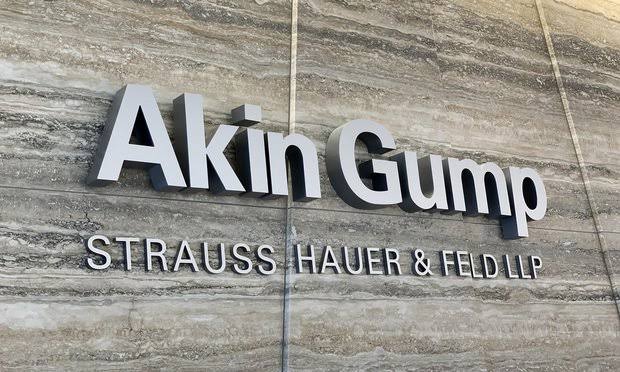 Akin Gump Strauss Hauer & Feld LLP is an American multinational law and lobbying firm headquartered in Washington, DC. It is a big lobbying firm with over 200 clients.
Their success in lobbying has made them one of the highest-paid lobbyists in the USA. They got paid over $13,400,000 in total. They have worked with travel agencies, health firms, and corporate organizations. Some of their top clients include 1776 Pharmaceuticals, 3G Capital, Restaurant Brands International, Aardvark Mobile Tours, etc.
2. Brownstein Hyatt Farber Schreck LLP
Brownstein Hyatt Farber Schreck LLP is a large lobbying and law firm in the United States. It has over 200 clients and earned over $12,390,000 in total.
They have worked with several pharmaceutical and health firms. Some of their top clients include AbbVie Inc, Academy of Adoption/Assisted Reproduction Attys, Activcare Living, and AdvaMed.
3. BGR Group
BGR Group is a lobbying and communications firm based in Washington, D.C., with offices in London, Beijing, and Austin, Texas. BGR Group was hired by over 140 clients and earned over $8,300,000.
They majorly work with health firms and government parastatals. Some of their top clients include Abbott Laboratories, Abiomed Inc, AdvaMed, Affinity Living Group, AFL-CIO, etc.
4. Cornerstone Government Affairs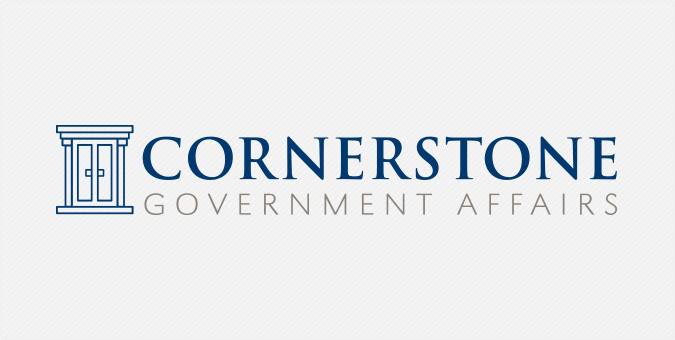 Cornerstone Government Affairs is a lobbying firm with over 200 clients. They earned over $7,750,000 in total. Their major clients are from the health, tech, human rights, electronics, and transport industries.
They include ACT for NIH: Advancing Cures Today, Adobe Inc, AdvaMed, Advanced Navigation & Positioning Corp, and Albany-Dougherty Econ Devel Commission.
5. Holland & Knight
Holland & Knight is another big lobbying firm with over 190 clients. They earned a total of over $7,360,000. They have worked with construction firms and the energy industry.
Some of their top clients are Advanced Biofuels Assn, Affordable Homeownership Coalition, Alliance for Infrastructure Reuse & Redevelopment, Alliance for Regenerative Medicine, etc.
FAQS
What is the time commitment to become a lobbyist?
After you've established yourself in a similar career, you might need to spend a few more years getting ready to work as a lobbyist. Your choice of internships and entry-level positions will determine this.
There are numerous routes one might take to become a lobbyist. Although many people change careers, a lobbyist, for instance, needs a bachelor's degree, which takes at least four years to obtain.
What character qualities ought a lobbyist have?
Since lobbying is a vocation based on persuasion, it is normal for lobbyists to be enterprising people. An effective lobbyist is clever, inventive, resourceful, daring, and creative.
How much does a lobbyist earn?
The annual average pay for lobbyists in the United States is $81,428. Your salary as a lobbyist may vary depending on your performance, talents, and experience. Here are a few comparable jobs along with their wages.
How much tax will you have to pay as a Lobbyist?
For an individual filer in this tax bracket, you would have an estimated average federal tax of 24%. After a federal tax rate of 24% has been taken out, Lobbyists could expect to have a take-home pay of $90,815/year, with each paycheck equaling approximately $3,784*.
CONCLUSION
After reading our post on how to become a lobbyist, we're sure you now know that becoming a lobbyist is a wise career choice. It is a fulfilling career and it pays well. To become a lobbyist, follow the steps above.
If you have any opinions, kindly drop them in the comment section below.
REFERENCE
https://www.indeed.com
https://www.theladders.com
RECOMMENDATIONS