Purchasing laptops for personal use or laptops for school or university might be a simple task. However, when it comes to purchasing a laptop for a specific use, such as the best laptops for CAD design and 3D modeling, there are a number of aspects to consider.
Professional designers carry out these responsibilities by utilizing process-limiting software such as AutoCAD and other heavy applications.
Although the processor and GPU are the most important variables in controlling the best laptops for CAD design, RAM, quicker SSD storage, and display are also important. This type of software requires a desktop-style power supply in a laptop with exceptional specifications.
When it comes to CAD and AutoCAD, many people tend to misunderstand both of them. In this article, we would be looking at the difference between CAD and AutoCAD, a list of the best laptops for CAD design, and some recommendations for an AutoCAD laptop. Firstly, let's take a look at what is CAD below.
What is CAD?
CAD is an abbreviation for Computer-aided Design. CAD (computer-aided design) is the use of computer-based software to aid in design processes. CAD software is often used by various types of engineers and designers.
CAD software can be used to create two-dimensional (2-D) drawings or three-dimensional (3-D) models.
The goal of CAD is to optimize and simplify the designer's workflow, boost productivity, improve the quality and degree of complexity in the design, improve documentation communications, and frequently contribute to a production design database. CAD software generates electronic files, which are then used in industrial processes.
CAD is frequently used in conjunction with digitalized production processes. CAD/CAM (computer-aided design/computer-aided manufacturing) software is used to develop goods such as electrical circuit boards in computers and other devices.
What is the Difference Between CAD and AutoCAD?
The difference between CAD and AutoCAD is that computer-aided design (CAD) is a broad concept that refers to the use of computers in the design of homes, office buildings, interiors, and anything else that requires manual drafting.
While AutoCAD is a commercial software package utilized by many architects and designers for 2D and 3D Computer Aided Design (CAD).
11 Best Laptops for CAD Design
With the current economic crisis, not everyone can buy super-high-end laptops for CAD work, but the good news is that there are some wonderful value options available as well, allowing you to work on your projects without spending too much money. So, in this section, we've included a variety of laptops to meet a variety of budgets.
These are the top 11 Best Laptops for CAD Designs:
Acer Aspire 5
Asus ROG Zephyrus S GX701
Lenovo ThinkPad P73
Apple MacBook Pro 16
Asus ZenBook Pro 15
Dell XPS 15
MSI WS65 9TM
Dell G5 5590
HP ZBook 15 G6
HP 14-Inch
ASUS ZenBook 14
1. Acer Aspire 5
The Acer Aspire 5 is not only one of Acer's best-selling laptops, but it is also the most popular laptop series ever produced by Acer. The Aspire Series laptops not only have a solid variety of settings, but they are also reasonably priced.
This laptop offers a typical 15.6-inch Full HD display with a bright and brilliant 1920 x 1080 pixel resolution. The laptop is powered by an Intel Core i5 quad-core processor from the 10th generation, together with 8GB of RAM. The laptop has enough RAM for multitasking and a 512 GB SSD disk.
The laptop comes with a 2GB Nvidia GeForce MX250 dedicated graphics card. A wide, bright, and brilliant 15.6-inch Full HD display and excellent graphics performance are what make or break a deal for anyone who wants to use the laptop as a design tool.
And in the case of the Acer Aspire 5, the laptop scores a lot more points. What makes the bargain even better is the low price, which is great for all students and professionals looking for the best laptops for CAD design laptops.
Price:
$365
Pros:
Strong performance
Long battery life
Bright, 1080p display
Affordable
Cons:
Middling graphics
Questionable build quality
2. Asus ROG Zephyrus S GX701
The Asus ROG Zephyrus is one of the best laptops for CAD design, but it may not be affordable for everyone. It will cost you roughly $1800 and will come with ultra-high-end components like an 8th generation Intel Core i7 processor and 16 DDR4 RAM.
Most CAD laptops have excellent hardware, but this one has an NVIDIA GeForce GTX 1070 GPU, which is far superior to any other notebook in this guide. It also comes with a fast 512GB NVMe SSD.
It also has a 15-inch full HD 144 MHz IPS screen, as well as an illuminated keyboard. The battery can power the keyboard for roughly 5 hours without needing to be plugged in.
Even though it can run all of the current games, it can also run programs like AutoCAD, Sketchup, TurboCAD Pro, ProgeCAD, and DraftSight. Although it is intended for gaming, it has a significant amount of power that may be used to run such apps.
Price:
$1700
Pros:
Brilliant performance
Gorgeous design
Easy to carry
Fantastic 17-inch screen
Cons:
3. Lenovo ThinkPad P73
The Lenovo ThinkPad P73 Mobile Workstation laptop is one of the best laptops for CAD design that anyone can recommend. The laptop is powered by an Intel Xeon E-2276M processor with 32GB of RAM. The storage is managed by a 1TB SSD drive, but it includes three storage disks so that you can tailor it to your needs.
The laptop has a 17.3-inch UHD 4K display that provides a superb viewing experience and the graphics are powered by 16GB of dedicated Nvidia Quadro RTX 5000 GPU.
The laptop also features a comprehensive list of characteristics and supplementary software that makes it suitable for most graphics applications such as CAD (both 2D and 3D), architecture, gaming, and much more. Overall, this is one of the best CAD design laptops.
Price:
$2100
Pros:
Robust chassis
High-quality input devices
Strong battery life
Upgradability
Extensive port selection
Quiet fan
Cons:
4. Apple MacBook Pro 16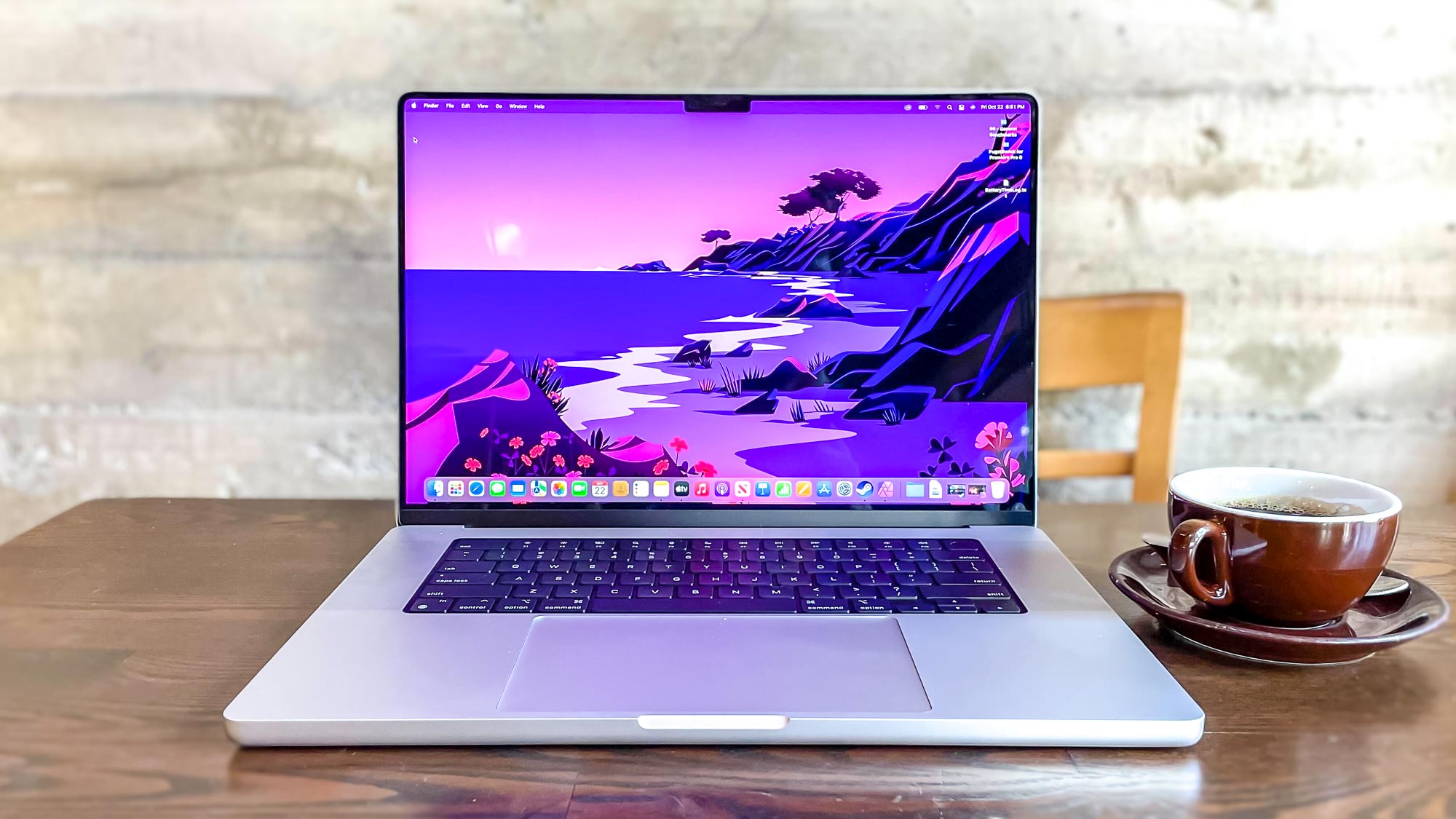 The latest MacBook Pro 16 combines all of the necessities in graphics, productivity, and most other crucial areas. It is powered by a hexa-core Intel Core i7 processor with 16GB of RAM. Its many specifications make it one of the best laptops for CAD design. The laptop also includes 512GB of rapid SSD storage.
This laptop includes a 4 GB dedicated AMD Radeon Pro 5300M for graphics. All of these strong specifications are housed in a frame that weighs only 4.3 pounds, providing it an advantage over other laptops in its range.
Furthermore, it can be configured with up to an Intel Core i9 processor, 64GB RAM, an 8TB SSD, and 8GB of the latest AMD Radeon Pro graphics card, but all of these options would cost you more than $6000.
Other solutions provide comparable specifications for half the price but do not have such a thin and light form factor. With all its amazing features, you can see why this laptop made it to this list of best laptops for CAD design.
Price
$2000
Pros
Magic Keyboard feels great
Larger 16-inch display with slimmer bezels
Best sound ever in a laptop
Serious power and performance
Great Battery life
Cons
No full-size USB port or SD card reader
Quite pricey
5. Asus ZenBook Pro 15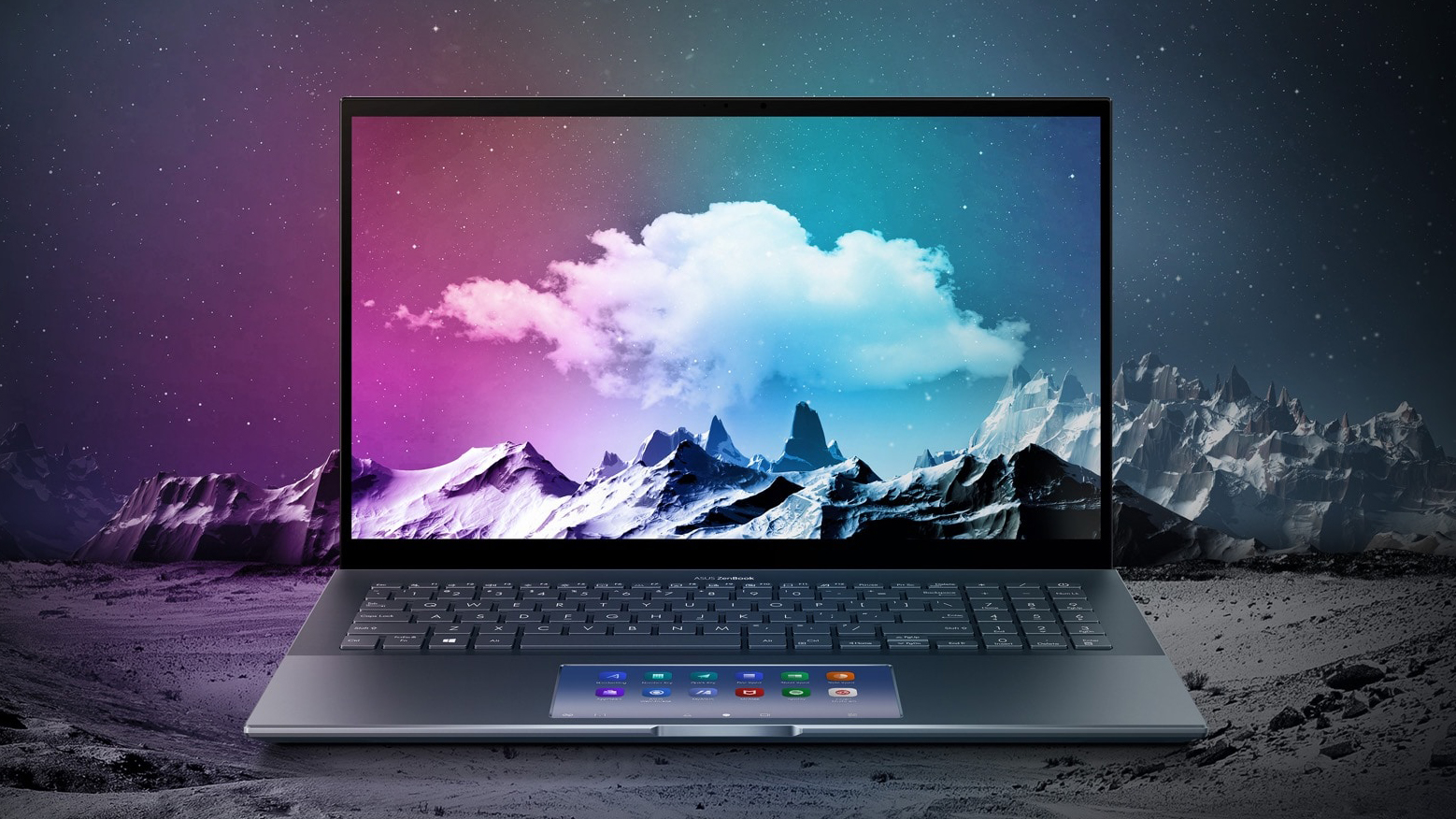 Another excellent laptop for CAD design is the Asus ZenBook Pro 15. This laptop is also one of the best gaming laptops under $1500, and it can easily handle a wide range of apps.
This ASUS laptop promises to outperform any other machine in this price range. The processor is an Intel Core i7-8750HK, the SSD is 512GB, the RAM is 16GB LPDDR4, and the graphics card is an NVIDIA GTX1050Ti.
The 15-inch touchscreen 4k UHD screen with a resolution of 3840 x 2160 is the ideal treatment for your eyes. It has all of the necessary and most recent ports, such as Thunderbolt 3, USB 3.1 with Type-C, and USB 3.0. It also comes with one-year accident protection and a full-year international warranty.
The battery life is also excellent for a laptop of this caliber. It comes with a high-capacity battery that can last for up to 9.5 hours.
Price
$1200
Pros
Glamourous, durable design
Great battery life
Improved ScreenPad functionality
Comfortable keyboard
Great audio
Cons
Mixed performance
The display could be brighter
6. Dell XPS 15
With a 13-hour battery life and an Energy Star certification, the Dell XPS 15 with NVIDIA GeForce RTX is a good choice for running apps that demand a lot of power from laptops. In addition to its remarkable specifications, this powerful laptop is 90% recyclable, raising the bar for computer sustainability.
The huge screen (92.9% screen-to-body ratio) makes it ideal for intricate work such as 3D modeling, as well as the 16-thread CPU provided by its Intel Core, NVIDIA GeForce card, and abundant RAM options, win it a spot on this list for operating CAD applications.
This PC is ideal for running simulations and CAD software, and the powerful hardware provides a quick, dependable platform for jobs that require a considerable amount of computational power. This laptop is capable of running heavy software such as Ansys, Solidworks, and so on and since it has a [GeForce] card (NVIDIA); the CAD software won't crash.
Price
$1900
Pros
Excellent trackpad
Comfortable keyboard
Attractive premium chassis
Great sound quality
Bright, vivid, 16:10 display
Gorgeous, immersive display
Great overall performance
SD card reader still included
Cons
Expensive
Performance ceiling limited by thin chassis
7. MSI WS65 9TM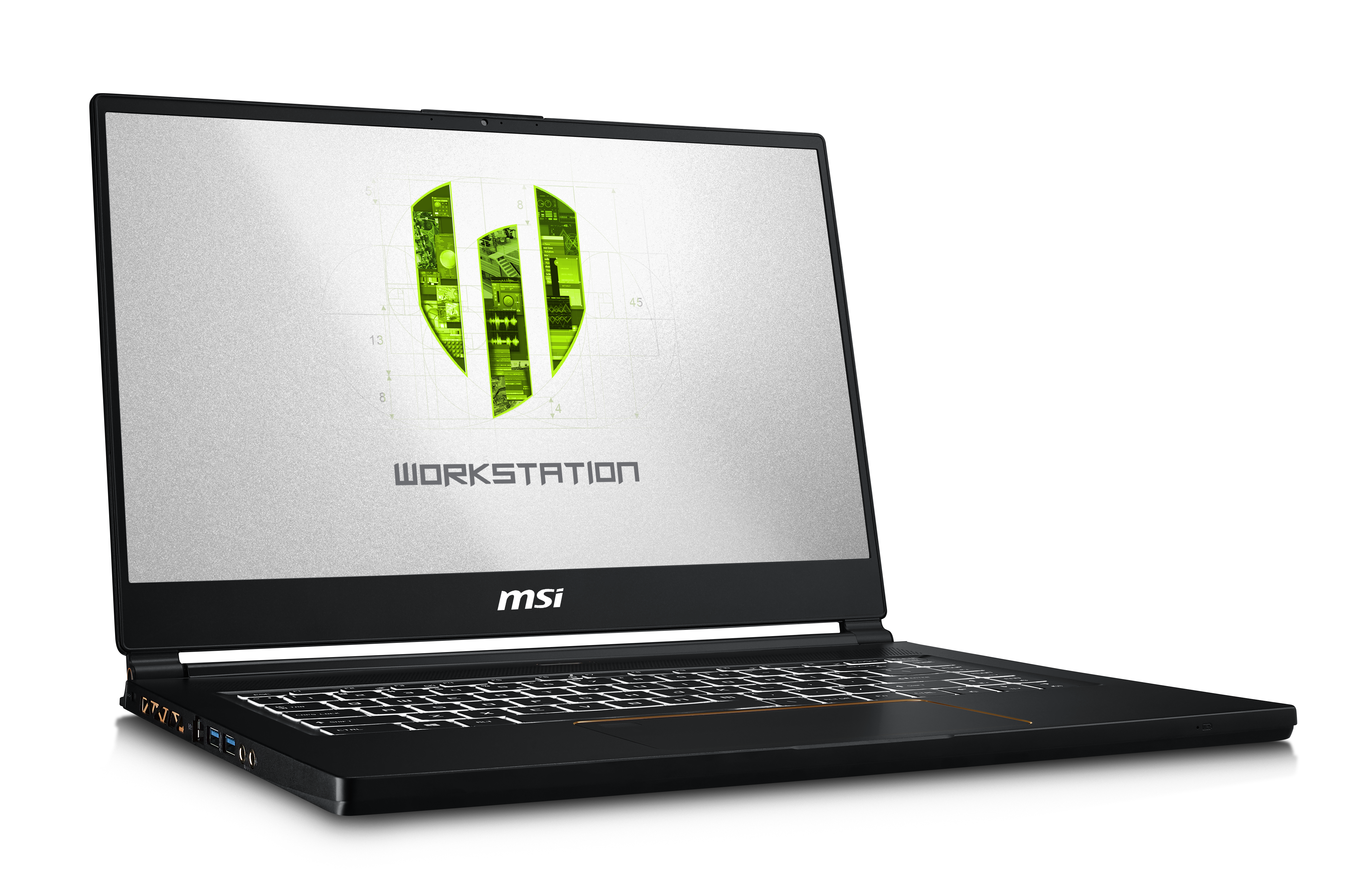 Another laptop on our list of best laptops for CAD designs is the MSI WS 65 9TM. The laptop has a credible graphics performance to handle CAD designs, and it also has a lovely 15-inch full HD display with small bezels as an added bonus.
When it comes to the interior of this laptop, it is powered by an Octa-Core Intel i9 processor (2.3 – 4.8 GHz) and 32GB of RAM. The graphics on this monstrous laptop are handled by a strong 6GB Nvidia Quadro RTX 3000 dedicated graphics card. Overall, this is one of the best laptops for CAD design.
Price
$3,500
Pros
Slim, lightweight design
Wonderful 4K display
Strong performance and graphics
Military-durable and secure
Great battery life
Cons
8. Dell G5 5590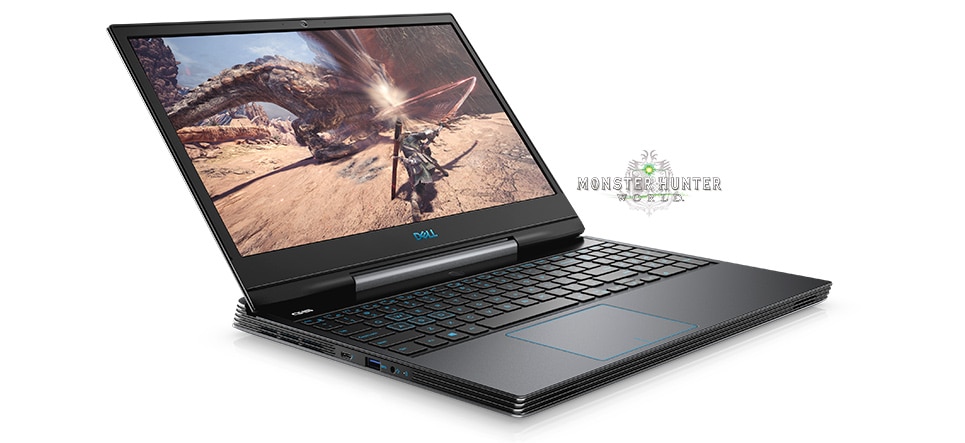 The New Dell G5 is a great laptop for CAD work, and it is now even more inexpensive. The laptop is not only a powerful machine, but it is also a graphical-driven system that is perfect for a variety of applications such as gaming, design, rendering, and others.
This laptop is powered by the latest 9th Gen Intel Core i5 quad-core processor, which runs at 2.4GHz – 4.1GHz. Which makes it one of the best laptops for CAD design.
It has an ample 8GB of RAM that can be expanded to 32GB for multitasking. For faster file transfer and access, the laptop's storage area is provided by a large 1 TB HDD and 128GB SSD. The laptop includes an NVIDIA GeForce GTX 1660 Ti 6GB DDR6 graphics coprocessor with 1536 CUDA cores.
The laptop sports a 15.6-inch Full HD IPS display with good color coverage and ample brightness for outdoor work. Overall, this is one of the greatest CAD design laptops.
Price
$1900
Pros
Long battery life
Good graphics performance
Matte, contrast-rich IPS display
Full HD resolution
Thunderbolt 3
Cons
Gets hot when used for a long time
9. HP ZBook 15 G6
The latest HP ZBook 15 G6 workstation laptop is ideal for running high-end CAD applications and one of the best laptops for CAD design. It has a 15-inch full HD IPS display with an anti-glare coating for your eyes, as well as a color-accurate panel with excellent viewing angles.
The laptop's equipment includes a strong hexa-core Intel Core i7 processor, 16GB of RAM, and 512GB of SSD storage. The graphics processor in the laptop, on the other hand, is what distinguishes it from the competition and makes the HP ZBook one of the best laptops for CAD.
It includes an Nvidia Quadro T1000 GPU with 4GB DDR5 dedicated graphics RAM, so no matter how large your CAD project is, this laptop will make it butter soft. Overall, this is one of the greatest CAD design laptops.
Price
$1995
Pros
Great 4K DreamColor screen with color calibrator.
Beefy eight-core Xeon CPU.
Average battery life
Large memory and storage.
VR-ready Nvidia Quadro RTX 3000 graphics.
Great audio.
Cons
10. MacBook Pro 14-Inch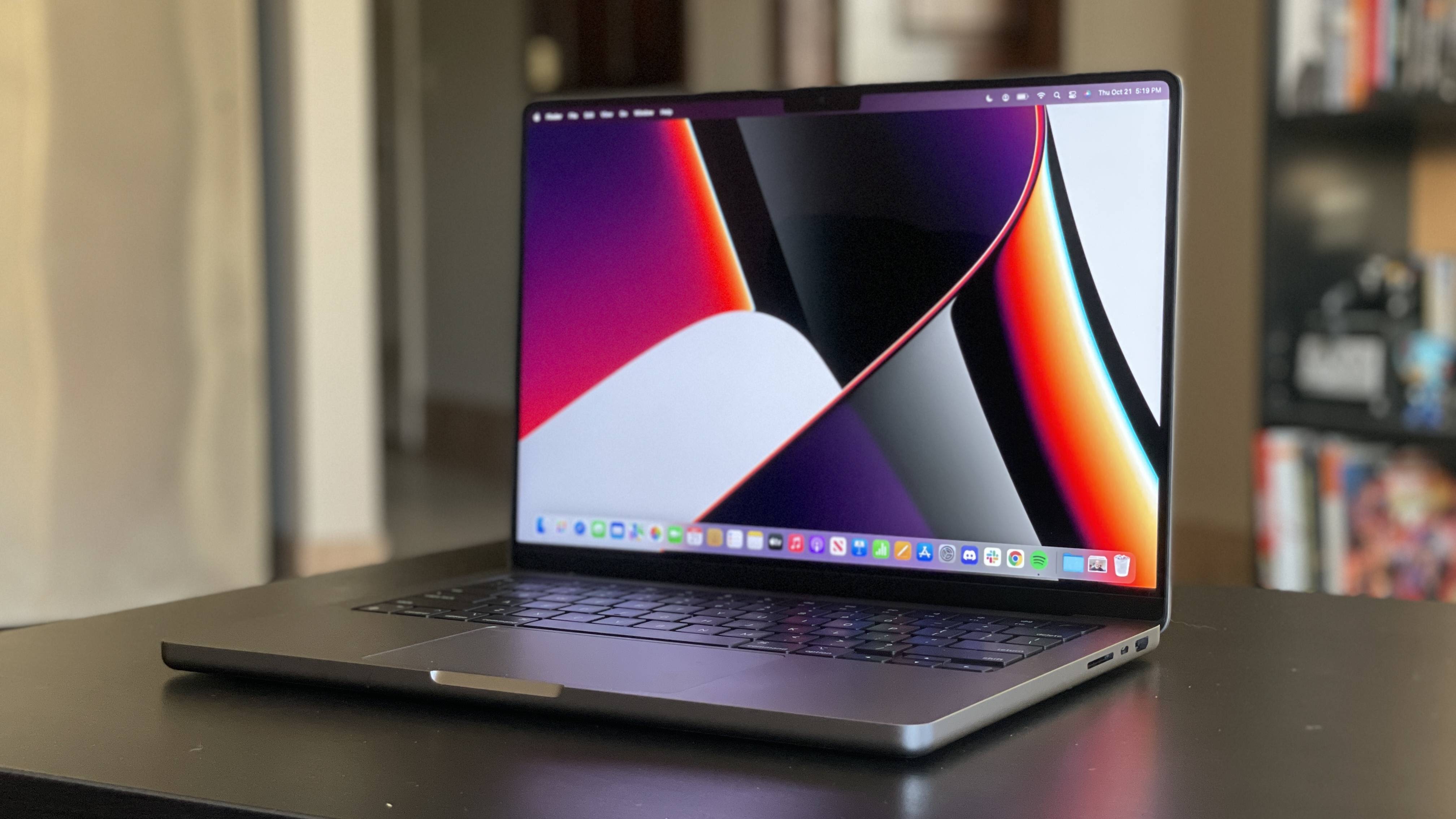 The MacBook Pro 14-inch (2021) is an excellent CAD laptop and probably the best one available right now. This is the most powerful laptop Apple has ever manufactured, running macOS Big Sur on Apple's proprietary eight-core M1 Pro or Max processor and up to 64GB RAM.
During our testing, we discovered that it was more than capable of running both AutoCAD and resource-intensive 3D modeling applications such as Maya, 3DS Max, and Fusion 360.
The MacBook Pro also has the longest battery life of any Mac, lasting up to 17 hours. You'll almost certainly get less when working intensely in CAD, but it's a certainty that you'll get through a professional day without needing to recharge. You'll also get the most stunning, high-resolution screen and up to 8TB of storage.
Price
$2500
Pros
Great performance
Stunning screen
Excellent battery life
Good selection of ports
Cons
Smaller screen
A bit expensive
11. ASUS ZenBook 14
One of the best laptops for CAD design is the ASUS ZenBook 14. This lightweight laptop from ASUS can run AutoCAD, Rhinoceros, Fusion 360, or any of the CAD software in between. This laptop is one of the best laptops for AutoCAD and SketchUp.
It's lightweight at 3.3 pounds, and while it may not be as sturdy as other heavier gaming laptops on the market, it's still a suitable option that satisfies current standards and offers clear visuals with a 90% screen-to-body ratio.
Price
$1300
Pros
Fantastic OLED display
Svelte design
Plenty of ports
Affordable
Cons
AutoCAD Laptop Recommendations
There could be a lot of laptops available for simple tasks. However, in order to utilize certain software such as AutoCAD, we must use laptops with certain specs. The list of recommended laptops for AutoCAD is as follows.
MacBook Pro – Best laptop for AutoCAD and SketchUp
LG Gram 17 – Best budget laptop for AutoCAD
HP Spectre X360 – Top 5 Best laptop for Autocad and Revit 2022
Razer Blade15 – Top 5 Best laptop for Autocad 2022
Dell XPS15 – Best dell laptop for AutoCAD
AutoCAD Requirements for Laptops
The minimum System requirements for AutoCAD Software would be:
CPU: 2.6GHz Intel Core i7-10750H.
RAM: 16GB.
Storage: 1TB SSD.
Display: 15.6-inch.
GPU: 8GB NVIDIA GeForce RTX 2070
Battery: Up to 8 hours
Conclusion
Rather than settling for the bare minimum to run CAD and other software, consider high-performance laptops that exceed expectations and give the optimum setup for CAD applications. These apps require more than just raw power and processor speed to run.
Whether you're using Fusion 360, Solidworks, Auto CAD, or another CAD program, each of these will be a good laptop and mobile workstation for CAD users.
If you liked this article, then please subscribe to our YouTube Channel for videos. You can also find us on Twitter and Facebook.