As a freelancer or entrepreneur, finding the right coworking space in Houston, Texas can be vital to your success. We understand that with so many options available, it can be difficult to determine which is best for you and your company, so, we've compiled a list of the 11 best coworking space in Houston Texas, to help you make the right decision.
There's a coworking space on our list to meet up every of your requirement, from spacious, modern facilities to more compact, or collaborative settings. Whether you're just starting out or seeking to develop your business, this list of coworking space in Houston will provide you with the resources, support, and community you need to succeed.
Best Coworking Space in Houston, Texas
Firmspace
The Work Well
Avalon Suites
Local Office
Houston Business Lounge
Headquarters
The Work Lodge
TechSpace – Houston
Ranch Office
The Cannon
Common Desk – East End
1. Firmspace
The first coworking space in Huston on our list is Firmspace. Firmspace provides coworking space, as well as executive suites and conference spaces. The coworking space features attractive work rooms, catered meals, a workout room, and showers.
The executive suites have soundproof workplaces, extensive security systems, and proximity to parks, fancy restaurants, and shopping. But that's not all that there is to this coworking space. Firmspace creates an environment that empowers professionals to do what they do best and encourages starters to improve.
With Firmspace, you stand to enjoy different amenities such as a blazing-fast internet connection, cisco switches, and conference rooms equipped with a high-tech meeting management system amongst other amenities.
Open Hours
8 am – 5 pm (Monday – Friday)
Location
2200 Post Oak Blvd, Suite 1000, Houston, TX
Membership Plans
Interior desk: $750 per month
Exterior Desk: $1500 per month
Official Website
2. The Work Well
Next up is the Work Well coworking space in Houston. Whether you need space to expand your business, downsize as your requirements change, or just temporary meeting space, The Work Well features flexible office solutions that provide all-inclusive pricing without the burden of long-term leases, allowing your business to thrive.
More than just a place to work, the venue also plays the role of a host to a variety of activities such as Lunch & Learns, networking events, freshly brewed Katz coffee daily, brand enhancement seminars, and monthly growth celebrations
A membership plan with The Work Well can get you a lot of amazing amenities like a professional business address Add-On, super-fast WiFi connection, conference rooms, private offices, private phone rooms, and a kitchen with a coffee bar.
Open Hours
24 hours 7 days
Location
13100 Wortham Center Drive, 3rd Floor
Membership Plans
$199 per month
3. Avalon Suites
Avalon Suites is one of the best coworking space in Houston for entrepreneurs and freelancers alike. Avalon Suites offers fully furnished offices and conference rooms for your comfort and convenience. Their full-service offices come completely equipped with file storage, desks, and chairs.
It also provides high-speed fiber-based internet (wired and wireless), access to conference rooms, café, VLANS, and a reception area. The reception hall is basically reserved for clients, and while they wait, they will be served complimentary coffee and tea.
Avalon Suites provides several packages to meet your every requirement and facilities to provide an exceptional user experience and speed up your job.
Open Hours
9 am – 5 pm (Monday – Friday)
Location
5850 San Felipe Street
Membership Plans
Coworking Space: $65 for five working days
Conference room: $40 per month
Official Website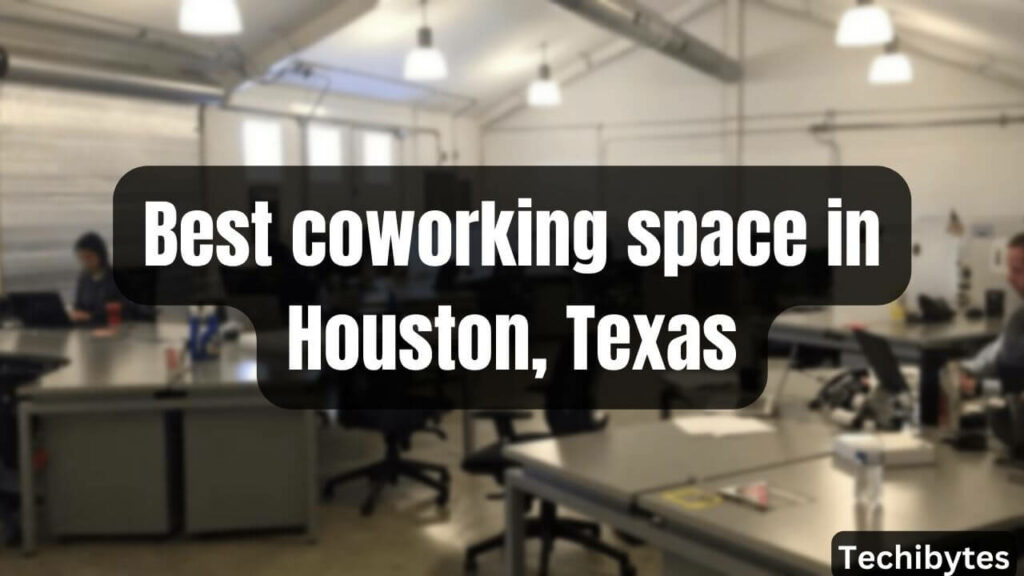 4. Local Office
Local Office is a modern coworking space in Houston designed for small firms, entrepreneurs, and sole practitioners. They provide nicely furnished private offices, as well as open coworking in a communal environment.
The shared office area offers a range of workstations and personal office alternatives that are sure to inspire your creativity. Whether you have a podcast, want to record an audiobook, or any other type of audio content, you can use their amenities with high-quality audio.
This coworking space in Houston has amenities such as private furnished offices, conference rooms, onsite parking, a recording studio, private phone booths, 24/7 access and video surveillance, complimentary beverages and snacks, nightly cleaning service, and dedicated workstations.
Open Hours
8 am – 5 pm for coworking members 24/7 access for private office members
Location
5757 Woodway Drive, #300 Houston, TX 77057
Membership Plans
Daily Membership: $25 per day
Coworking Membership: $249 per month
Official Website
5. Houston Business Lounge
Houston Business Lounge is another fascinating coworking space in Houston that has proven very effective when it comes to increasing productivity for freelancers and small business owners.
The Houston Business Lounge prides itself on being the ideal coworking space for every type of professional, from artists to developers, coaches, salesmen, real estate agents, bloggers, and more.
It offers a comfortable environment where a sense of community and positive energy are prioritized. The offices are suited for small teams of one to five people, while the conference rooms can accommodate up to 20 people with a table and 40 without.
Open Hours
Monday to Friday, 9 am to 6 pm
Saturday, 9 am to 2 pm
Location
5700 NW Central Dr, Suite 401, Houston, TX
Membership Plans
Private Space: $475 per month
Coworking Space: $249 per month
6. Headquarters
Another coworking space in Houston to look out for if you are looking for the best coworking space in Houston is Headquarters. This workspace has a large space making it perfect for people who love to work in groups or in crowds.
The headquarters has office spaces that can accommodate up to eighteen persons. These suites are adaptable and flexible. You have access to a well-furnished common space that includes conference rooms and open meeting places. 1G fiber optic internet with wifi throughout the building, skylights, garage doors, and windows, 18-foot ceilings, and 14-foot corridors are all common features.
Lounges and Smart TBss with IPTV are among the amenities, as well as a courtyard with outdoor sitting and lounge spaces, a gaming room with a kegerator, ping pong, shuffleboard, darts, and Pacman, 24-hour access, Giant Leap Coffee Shop, and accessible onsite parking.
Open Hours
8 am – 5 pm (Monday – Friday)
Location
3302 Canal Street
Membership Plans
Suite: $1,000 per month
Official Website
headquartershtx.com
7. The Work Lodge
The Work Lodge is another coworking space in Houston that can take teams of 1 – 100 members. You might have tried a few coworking space in Houston however, if you haven't tried this coworking space, you are yet to get your final stop. This coworking space has up to four branches and with your membership plan, you'll get access to all four of them.
They guarantee you won't find a workspace with similar amenities, convenience, and security for a better price. Besides improving your professional life, this space provides its members with features like; Meeting space, event space, coworking space, offices for teams of 1-100 members, virtual offices, and an outdoor patio.
Open Hours
Monday to Friday, 9 am to 5 pm
Location
118 Vintage Park Blvd, Suite W
Membership Plans
Hot Desk: $199 per month
Official Website
worklodge.com
8. TechSpace – Houston
TechSpace is the ideal coworking space in Houston for you if you want a workspace with a modern design and a fashionable vibe. Their social pyramid and Wi-Fi-enabled outside terrace are ideal areas for sparking creativity, and the look is expressly meant to boost your team's productivity.
Aside from the offices and coworking space, there's also a hair salon, an on-site café, a soccer field, an indoor basketball and volleyball court, and other amenities.
Collaborative and private offices, conference rooms, an outdoor space, a kitchen, an on-site restaurant, and phone booths are just a few of the facilities you'll get when you sign up for a membership plan with TechSpace Houston.
Open Hours
24 hours 7 days
Location
2101 CityWest Blvd., Ground Flor
Membership Plans
Flexspace: $200 per month
Private Office: $650 per month
Official Website
techspace.com
9. Ranch Office
Ranch Office is one of the few coworking space in Houston that gives you that comfort you need to make your work efficient and easy. This coworking space is jam-packed with services and amenities meant to encourage a productive work environment in which remote employees and small enterprises may grow.
Among the facilities here are conference rooms, free parking, a patio, phone rooms, printing equipment, event space, virtual addresses, open coworking spaces, satellite offices, hot desks, private offices, and more.
Small enterprises, freelancers, and other entrepreneurs will benefit from the Ranch Office. Their stunning, primitive headquarters offers a versatile office, conference space, and all you need to manage and develop your business.
Open Hours
Monday to Friday, 9 am to 5 pm
Location
1220 Blalock Road
Membership Plans
Office: $699 per month
Desk: $249 per month
Official Website
ranchoffice.com
10. The Cannon
The Cannon is a global coworking space in Houston open to all current and future innovators, entrepreneurs, small businesses, and investors. They provide small businesses with entrepreneurial support, programming, and connections they need to scale up their productivity.
More than just a coworking space, The Cannon refers to itself as a campus for entrepreneurs. This extra-large workspace is fully equipped with 131 offices, 300 hot and dedicated desks, and other amenities that you don't typically find in your regular coworking locations, such as a wellness room, a movie theatre, and a room with showers.
The Cannon has three locations in the Houston area and has three membership options which include Open Desk membership, Dedicated Desk membership, and Private Office membership.
With the open desk membership, you get thirty days of coworking per month, 24/7 access, meeting room access, mailing address, and printing services.
Dedicated Desk membership includes 24/7 access, your own dedicated desk, mailing address, printing services, and meeting room access. You can check the Official Website to learn more about their plans and the amenities they offer.
Open Hours
Open 24 hours 7 days
Location
1334 Brittmoore Road
Membership Plans
Open Desk: $205 per month
Dedicated Desk: $400 per month
Private Office: $1300 per month
Official Website
thecannon.com
11. Common Desk – East End
Many coworking spaces focus on entrepreneurs, but this coworking space in Houston is unlike others because they welcome everybody so whether you are a student working on a school project, or a small business owner looking for a quiet place away from home to do your office work, Common Desk is the ideal coworking space for you.
Whether you're looking for a flexible office alternative for your team, seeking a productive change of workspace environment, or hoping to connect to the professional community, Common Desk has intentional solutions crafted to make your workdays better.
They offer different amenities to the customers like; Furnished private offices and hospitality suites, free onsite parking, free + unlimited conference room bookings for members, fast WiFi connection, chat booths, craft coffee + espresso bar, weekly community events, multiple outdoor seating areas, walkable neighborhood, unlimited access to all Common Desk locations throughout Texas (Dallas, Austin, Houston) at no additional cost
Open Hours
7 AM to Midnight, 7 days a week.
Location
2339 Commerce Street, East of Downtown
Membership Plans
Offices Start at $600 per month
Hot Desk: $250 per month
Official Website
Conclusion
In conclusion, when it comes to coworking space in Houston, there are several options to choose from, and the list above is unquestionably the best of them all. These coworking spaces will give you the support, resources, and network you need to succeed as a freelancer or entrepreneur. 
We hope our list of the 11 top coworking spaces in Houston has assisted you in finding the ideal place for your company. Best wishes and happy coworking!. Try to find out about more coworking spaces within your state in the united states, do check out our coworking space category.
If you liked this article, then please subscribe to our YouTube Channel for videos. You can also find us on Twitter and Facebook.