Hiring freelance talent can help your business in many ways. While freelancers can be found in all sorts of industries, not all of them are created equal. In this article, we will go over how to find and hire talented freelancers. There are a few key things to keep in mind when searching for freelancers.
First, make sure to search for freelancers who have experience in the specific skill set you are looking for. Secondly, take the time to read reviews and check out portfolios before hiring anyone. Finally, once you have found a few potential candidates, be sure to communicate your project requirements clearly and give them a fair timeline to work with.
Table of Contents
Who are Freelancers?

Freelancers are Independent Contractors who work on a per-project or per-task basis, rather than being employed full-time by a single employer.
Some freelancers may work for multiple clients at once, while others may choose to focus on a single project or client. Many freelancers are also self-employed, meaning they are their own bosses and can set their own schedules.
Why Hire Freelancers?

There are many reasons why businesses need freelancers to solve some of their recruitment challenges. A freelancer can be used for specific tasks or even one-time projects. So, if a company or an organization does not have enough resources or time, a freelancer can be hired to do the job for them. For example, if a company needs someone to do research and write a report, a freelancer can be hired to do that.
There are several advantages of using freelancers instead of employees.
Freelancers are independent contractors. This means that they are not bound by company rules and regulations.

Freelancers can be hired on a project basis. This means that they can be paid per project instead of per hour. This can save the company a lot of money.

Freelancers can be hired from anywhere in the world. This means that companies can hire the best talent from anywhere in the world.

Freelancers are usually more creative than employees. This is because they are not bound by company rules and regulations.

Freelancers can most times be more productive than employees. This is because they are not bound by company rules and regulations.
What are Freelance Platforms?

Freelance platforms are websites that bring together businesses and freelancers to work on short-term or one-time projects. Businesses post their project requirements on the platform, and freelancers can bid on projects that they are interested in and qualified for.
Platforms make it easier for businesses to find the right freelancers for their projects and for freelancers to find work that suits their skills and interests. The most popular freelance platforms include Upwork, Fiverr, and PeoplePerHour.
You can read more on tips to retain top talents in your company
20 Best Places to Hire Talented Freelancers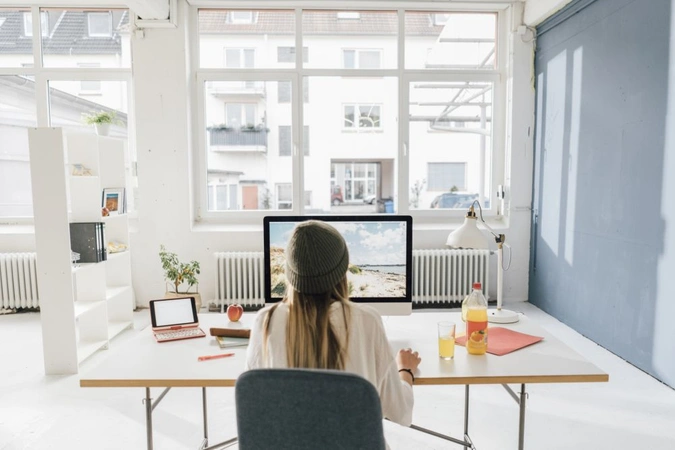 There are a number of ways to find and hire talented freelancers for your business. Here are 20 of the best places to find freelancers.
1. Upwork
Upwork is another popular site for connecting employers with freelance workers, especially those looking for entry-level jobs or white-collar jobs requiring special skills (like marketing). The site offers both hourly rates and fixed-price contracts depending on how much work you want to be done by your freelancer — though some sites offer better pricing than others.
2. Freelancer.com
Freelancer.com is one of the most popular sites for connecting freelancers with employers in need of their skills. The site has over 1 million members and offers some of the best rates around. Freelancer even offers a free trial so you can test out their services before committing to them long-term.
3. Toptal
The Toptal hiring process is simple: You create a profile, list the skills you have and the ones you want to develop, and then wait for potential clients to find you. Once they do, you can choose whether to be contacted or not.
Toptal's platform helps employers by providing them with a database of skilled professionals who are looking for work. The company also provides various tools for managing projects and budgets, which makes finding freelancers more convenient for both sides.
4. Fiverr
The best part about Fiverr is that you can choose from a wide variety of services including web design, content writing, graphic design, voiceovers, and more. You can find all kinds of freelancers on the site like graphic artists, writers, and developers. Fiverr's price per gig starts from $5 USD. If you're looking to hire a freelancer for $5 and above, then this platform has your back.
5. Guru
Guru is an online marketplace that helps businesses of all sizes connect with remote and freelance talent. With over 4 million freelancers in more than 30 categories, Guru makes it easy to find the right professional for your project.
Freelancers can provide a fixed price for each assignment and can bid on long- or short-term tasks. Users can withdraw their money using a variety of methods, including PayPal and wire transfers.
6. PeoplePerHour
PeoplePerHour is a UK-based freelancing platform that connects businesses with freelancers. With over 1.5 million freelancers in more than 180 countries, PeoplePerHour makes it easy to find the right person for your project.
People Per Hour, as the name implies, assists companies in finding qualified independent contractors to hire by the hour or project. Millions of people work as independent contractors in a variety of fields, including journalism, marketing, and public relations.
7. 99designs
99designs is a global creative marketplace that connects businesses with freelance designers. With over 1 million designers in more than 190 countries, 99designs makes it easy to find the right person for your project.
Finding freelancers in your field is simple with 99designs. You can choose from a list of occupations by choosing industries, fashion trends, and design categories.
8. Hootsuite
Hootsuite is a social media management platform that connects businesses with remote and freelance talent. With over 1 million freelancers in more than 180 countries, Hootsuite makes it easy to find the right person for your project.
9. Aquent
Aquent is a global staffing agency that connects businesses with remote and freelance talent. With over 1 million freelancers in more than 180 countries, Aquent makes it easy to find the right person for your project.
10. CrowdFlower
CrowdFlower is a data enrichment platform that connects businesses with remote and freelance talent. With over 3 million freelancers in more than 100 countries, CrowdFlower makes it easy to find the right person for your project.
11. FlexJobs
FlexJobs is a freelancer board specifically designed for remote, part-time, and freelance work. With over 50 different career categories, FlexJobs has something for everyone.
To post a job on FlexJobs, you'll need to purchase a membership. Prices start at $14.95/month, and you can cancel at any time.
12. SimplyHired
SimplyHired is one of the largest job boards online. Their freelancer categories include website design, coding, marketing, and more. Companies can post job openings for free on SimplyHired's job board. Additionally, it compiles job listings from throughout the internet onto a single website. The website's user interface is straightforward, making it simple to browse jobs by category.
Also, SimplyHired offers a great freelancer search feature. You can search by keyword, rate, or location.
13. Jooble
It is one of the internet's most popular job boards and it's not hard to see why. With its clean interface and simple job search functionality, Jooble is perfect for businesses of all sizes that are looking to hire freelancers.
Jooble's advanced search features allow businesses to find freelancers with the specific skills and experience they need. And with millions of jobs posted every month, businesses are sure to find the perfect freelancer for their needs.
14. LinkedIn ProFinder
If you're looking to hire freelancers for your business, LinkedIn ProFinder is a great resource. ProFinder connects businesses with freelancers in a variety of industries, including marketing, sales, and web design.
One thing about LinkedIn is that it's a platform that is largely geared towards professionals. This means that the freelancers you find on ProFinder are likely to be experienced and highly skilled.
15. Behance
Behance is a very popular site for finding creative jobs as there are thousands of freelance designers, photographers, artists, and web developers who showcase their portfolios here.
Also, it's easy to search for specific skills on Behance.
16. Dribbble
Dribbble is a great platform for finding freelance designers, as it's full of creative professionals who are eager to showcase their work and find new clients. One thing about dribbble that is unique is that it allows you to view the work (shots) of designers in a portfolio format, which makes it easy to see what someone's style is and if they would be a good fit for your project.
17. ServiceScape
ServiceScape offers a wide range of services for businesses and individuals. We offer editing and proofreading services, book design and layout services, and much more. We also have a wide network of professionals who can help you with your business needs.
18. DesignHill
DesignHill is a platform where business owners can hire freelancers to complete various design-related projects, such as logo design, web design, and more.
This platform offers a wide variety of design services at affordable prices, making it a great option for businesses that are on a tight budget.
19. TaskRabbit
TaskRabbit is a same-day service provider that connects clients with freelancers to help with various day-to-day tasks.
Unlike most freelancing sites that list professional jobs, TaskRabbit provides a list of simple errands, such as household chores, furniture assembly, and grocery shopping.
20. PubLoft
PubLoft contracts professional writers to work remotely on a per-post basis. The site is perfect for businesses in need of high-quality blog posts, articles, and other types of content.
On the website, you'll see profiles with information like educational background, experience in the field of your choice, experience, amount of pages written, and past client ratings. They also require you to pass a grammar and formatting test before you can begin working with them.
Conclusion
There are a number of great places to hire talented freelancers for your business. However, it is important to remember that not all freelancers are created equal. As such, it is important to take the time to carefully review the work history and past projects of any freelancer you are considering hiring.
In addition, be sure to ask for and review samples of the freelancer's work before making a final decision. By taking these precautions, you can be sure that you are hiring the best possible person for the job.
If you liked this article, then please subscribe to our YouTube Channel for WordPress video tutorials. You can also find us on Twitter  and Facebook
Tags:
freelancers
,
Freelancing websites