Creative writing has significantly benefited from current developments in artificial intelligence. AI novel writing software uses algorithms to come up with fresh concepts and new stories. These AI writing software solutions can be helpful resources for authors who are having trouble coming up with new ideas or who wish to experiment with other genres.
Even though AI novel writing software is still in its infancy, it has the power to alter the way we create novels. AI novel writing software combines creativity and technology to help authors master the craft of novel writing. It uses AI and natural language processing to produce text, as an inspiration source, and improve the writing process.
Table of Contents
AI NOVEL WRITING SOFTWARE
Some of the best AI novel writing software options you can consider are:
1. NOVELAI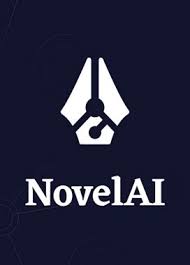 NovelAI is the ideal AI novel writing software if you're a fiction writer who needs assistance developing tale ideas. Any level user may create beautiful stories using their Natural Language Processing playground thanks to their Artificial Intelligence algorithms, which simulate human writing based on your input.
You may pick the ideal genre for your story from a wide range of options, and this AI storyteller tool also provides helpful advice on story plots, characters, and background locations. They'll assist in writing in the same style as your favorite author if you have one.
You can access a variety of writing styles with AI Modules, from traditional to contemporary, or you can even teach the software using your tastes.
KEY FEATURES OF NOVElAI
NovelAI produces text for various uses, such as novels, short stories, articles, and more. It was created to aid authors in making original and exciting content.

Users could specify the writing they wanted, such as mystery, science fiction, romance, or another genre. As a result, content could be produced that was targeted to particular genres.

Authors might use NovelAI's features to help them develop richly textured characters, settings, and other aspects of their worlds. The storytelling process might benefit from this.

The tool might offer advice and support with plot development, enabling authors to outline better and structure their books.

Users could change the writing style, tone, and voice to suit their preferences or the particular needs of their story. This gave the created content flexibility in adaptation.
PRICING
1024 tokens of memory and 1000 Anlas are available on a tablet for $10 per month.

Unlimited text production, 2048 memory tokens, and 1000 Anlas are all included in the $15/month Scroll plan.

Complete text production, 2048 tokens of memory, and 10,000 Anlas are all included in the $25/month Opus plan.
2. JASPER AI
Jasper AI is one of the most well-liked AI novel writing software available today. Jasper AI is a fantastic option for assistance with idea-generating, writing, editing, and proofreading.
With its extensive templates, recipes, voice tones, and writing tools, Jasper can turn your ideas into finished articles, blog entries, social media postings, and fiction and nonfiction books.
The only significant learning curve is knowing how the artificial intelligence system thinks, which can only be learned through trial and error. It is easy to use.
KEY FEATURES OF JASPER AI
The written content produced by Jasper AI might be used to create articles, blog posts, social media postings, product descriptions, and more. This tool can deliver passages for your novel or other creative writing.

The ability to choose from various literary tenors, voices, and styles made it possible for users to customize the generated content to match their work's particular tone or tenor.

A plot concept or a brief passage from your book may be entered, and Jasper AI could help you develop it further by creating new paragraphs or details to enliven your narrative.

You might retain continuity in the narrative voice of your work by allowing users to personalize the content by giving preferences for word count, tone, and style.
PRICING
There is a free plan.
The Jasper AI Creator package is $49/month for unlimited words per month or $39/month (paid in one annual installment) for endless words.
3. WRITESONIC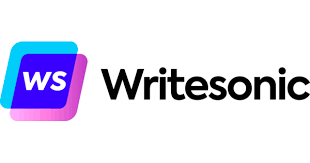 Writesonic writes blog posts and articles. Building ideas and text in your descriptions and paragraphs is helpful. It helps to develop sentence ideas and creative writing like the other AI writing software, which is why I've listed it as an AI novel writer software tool.
The interface of Writesonic is straightforward, guiding you step-by-step through the creation process. You begin by entering your chapter title, introduction, and outline. After that, you can relax while writesonic uses artificial intelligence to generate creative writing and sentence ideas.
KEY FEATURES OF WRITESONIC
Users have a variety of writing styles, tones, and voices to pick from, which could help tailor the generated content to the particular manner or style of your story.
Writesonic can assist you in extending a passage from your book or a plot idea by generating new paragraphs or details that will enliven your narrative.
You might retain continuity in the narrative voice of your work by allowing users to personalize the content by giving preferences for word count, tone, and style.
To preserve the writing quality of a novel, Writesonic featured grammar and spelling checking features to ensure that the content generated was free of mistakes and typos.
PRICING
Upon signing up, the first 10,000 words are free.
There are three options from the Writesonic paid version: beginner plan at $11.60 per month, professional at a monthly cost of $39.60, and enterprise at $199.60 monthly.
4. AI WRITER
AI Writer is the best AI novel writing software if you have little time to gather ideas or conduct in-depth research. Submit a headline, and Ai Writer will search the internet for the best content that matches your headline.
It can swiftly produce a first draft of the highest caliber for you, which you can modify and enhance. AI writer can be a lifesaver if you frequently need to have vast content.
Conducting a fast search on the subject you wish to write about also assists you in coming up with ideas for new chapters.
KEY FEATURES OF AI WRITERS
To write novels, short tales, articles, and other types of writing, AI writers can produce material similar to that produced by humans. They can imitate several writing dictions and tones.

These resources can offer writers ideas for narrative developments, character growth, dialogue, and even plot twists, assisting writers in overcoming writer's block and discovering inspiration.

The resulting text is error- and typo-free thanks to the grammar and spelling checkers integrated into AI authors. They can also offer tips for enhancing sentence structure.

Whether it's fantasy, science fiction, romance, or any other genre, many AI writers allow users to define the genre or style of writing they want. This makes sure that the content generated matches the author's goals.
PRICING
There is a free plan, but the Professional level offers the best value at $20/month, allowing you to produce 90,000 words monthly. Additionally, they provide a fantastic free trial so you may test out the AI book writing software before deciding whether to pay for it.
5. COPY.AI
Copy AI is another well-known AI writing program that uses the GPT-3 API. It never explicitly mentions that it can be used as Novel AI writing software, even though it touts itself as an "automated creativity tool' and an incredible AI novel writing software.
The program is renowned for helping content marketers and copywriters create effective sales, marketing, and digital advertisement copy. Additionally, it can assist you in creating blog posts and long-form content.
You can create content or ideas using the program's more than 90 templates. Although Copy AI is not the best for creating long-form content, it can produce pictures you can modify and improve for a better copy.
KEY FEATURES OF COPY.AI
By defining their preferred word count, tone, and style, customers of Copy.ai could tailor the text to their needs. As a result, content might be tailored to meet specific needs.

It had built-in grammar and spelling checkers to guarantee that the content generated was free of mistakes and typos and maintained writing quality.

Multiple users could collaborate on a writing project with Copy.ai's collaboration features in some versions.

Users could begin writing activities more efficiently with Copy.ai's pre-made content templates for various applications.

Multiple languages were frequently supported, enabling users to create material in tongues other than English.

Users could produce several pieces of material at once, which was helpful for those who wanted to make a large quantity of information at once.
PRICING
The Pro monthly subscription from Copy AI costs $49 per month and offers a number of features and advantages like unlimited words, five user seats, and access to over 90 copywriting tools.
6. AI DUNGEON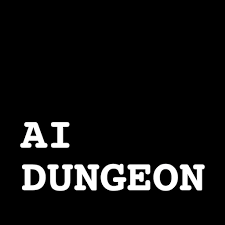 AI Dungeon is a great AI novel writing software if you enjoy gamifying your storytelling. A character, a universe, and a tale are the first three things you choose or create. The AI will then begin filling in the details as you go along, assisting you in building a fully realized fantasy world utilizing existing backgrounds from other authors or ones you make up on the fly.
According to your instructions, your orders, and the course you wish to take the story in, the artificial intelligence tool assists in shaping the story and character. It reminds me a bit of the children's novels I used to read, where you pick your next adventure and then go off on other tangents to make the story that suits you as you go.
KEY FEATURES OF AI DUNGEON
In AI Dungeon, users could participate in interactive storytelling by creating characters, making choices, and influencing the story's plot.

The storyline in AI Dungeon felt more dynamic and immersive because of the AI's use of natural language processing to interpret and react to user inputs in real time.

The use of preexisting narratives or scenarios was not restricted. Open-ended storytelling was promoted by AI Dungeon, allowing players to interpret the plot in any way they wished.

Users could write and play stories in various genres, including romance, mystery, science fiction, and fantasy. The AI might adjust to various narrative tenets and styles.

For a more individualized storytelling experience, players could design and customize their characters, including their names, backgrounds, and skills.
PRICING
There is a free plan
Silver for $5 (unlimited Griffin, 100 monthly Scales)
7. GRAMMARLY
All writers, whether working on novels, blog posts, copywriting, etc., should use Grammarly. Grammarly analyzes your writing to check for tone, grammar errors, language, writing style, etc., and an incredible AI novel writing software.
It might be helpful with fragmented sentences, repeating sentences, restructuring sentences for clarity, and many other issues.
It also proposes different words and expressions, which is helpful if you need help phrasing anything. Because it contains a built-in plagiarism detector, you can be sure you are correctly using content already on the internet (which is exceedingly uncommon with book writing).
KEY FEATURES OF GRAMMARLY
The platform's built-in grammar checker and the browser extension are both integrated.
The incorporation of Google Docs
monthly summaries of your Grammarly usage data that show how the AI writing tool has helped you write better
PRICING
Free: punctuation, grammar, and spelling
$12/monthly premium plan with full-sentence rewrites and tone recommendations
Business plan: A style guide, snippets, and brand tone are $15 monthly per member.
8. AUTHOR.AI
Authors.ai is an excellent AI novel writing software, as an in-depth book analysis can be obtained by uploading your work to the free AI novel writing software tool Authors.ai.
In addition to analyzing your sentence structure and comparing your writing style and general formatting with bestsellers, Authors.ai will tell you how much your book is dialogue vs. narrative.
KEY FEATURES OF AUTHORS.AI
Analysis of the subject and pacing to ensure the issue is accurate and makes sense.
Score on readability because a poorly written book won't sell.
If you want to convey your feelings without coming out as corny, you can use the cliche finder'.
PRICING
Free Marlowe Basic
Marlow Pro: $199 per year
One Report: a one-time payment of $45
FREQUENTLY ASKED QUESTION
Is it possible for AI novel writing software to write entire books independently?

While AI may generate text and help with some book writing tasks, a human's creativity, storytelling, and decision-making are often required for writing an entire novel. The best application of AI is as a tool to support and improve human authors.
Does AI novel writing software produce original content?

AI novel writing software bases its output on patterns and information it has gleaned from previously published text. 
While it can generate original material, it could not be completely authentic; thus, examining and updating the content to ensure it adheres to your creative goals is essential.
Can AI novel writing software aid in the publication and promotion of novels?

Some artificial intelligence (AI) writing systems provide functionality for content optimization for publishing and marketing objectives, such as producing book blurbs, marketing copy, or SEO-friendly material.
Is it possible to work with other authors using AI novel writing software?

A project can have numerous authors working on it simultaneously with some collaborative features of AI writing tools. Checking if the software you select facilitates collaboration is crucial.
Is there a difference between AI text generators and AI novel authoring software?

While AI text generators may be more general-purpose and capable of producing several forms of text material, AI novel writing software is specifically made to help with novel and creative writing chores.
CONCLUSION
AI Novel writing software for composing novels with AI proves that technology and creativity can coexist. While it provides helpful aid in creating content and inspiring creativity, it complements rather than substitutes the distinctive.
If you liked this article, then please subscribe to our YouTube Channel for videos relating to this article. You can also find us on Twitter and Facebook.
REFERENCES
renaissancerachel.com
nailchasedream.com
RECOMMENDATIONS
10 Jobs That Will Be Replaced By AI | On-demand
Improving Backlink Analysis with AI-Powered SEO Tools