One time password generators came at a time when the security of operations on the internet was a mess, and that's putting it lightly. There were too many issues such as breaches that exposed users' details and users not remembering their own passwords.
They were not particularly invented but adapted to fit as an upgrade for the password problem. This is because it changes every time and is difficult to track. Many companies are adopting it as the way their platforms run and that is hailed as a good thing.
This article discusses one time password generators, their history, their benefits and then the best one time password generators out there.
Table of Contents
What Is OTP?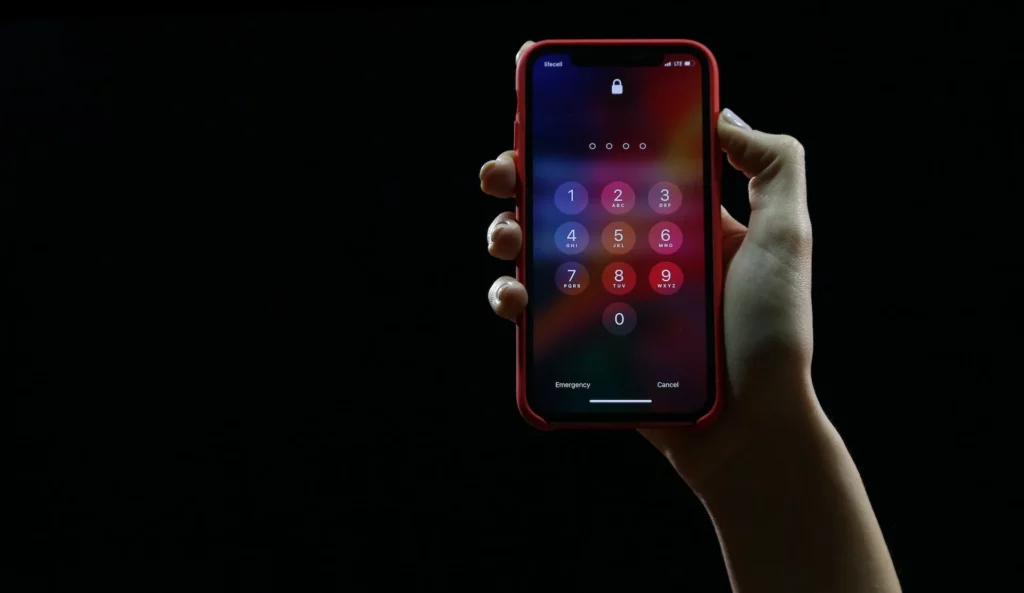 A technique known as OTP (one time password) service was introduced in 2006 and works to safeguard internet accounts by creating new passwords each time they are required.
It functions by keeping the user's login and password on a secure server that can only be accessed with the combination of the two elements (username and password).
Because it makes it impossible for someone who doesn't know your username or password to access your account, OTP is said to be more secure than conventional passwords. OTP also gives you peace of mind by making sure you never need to remember several logins or passwords.
Recommended: 10 Best Enterprise Password Management
How was OTP created?
According to the NSA, the OTP, or One-Time Pad, commonly referred to as the Vernam cypher, is "possibly one of the most important in the history of cryptography." If carried out properly, it offers uncrackable encryption. It has a fascinating and colourful past that dates back to the 1880s when Yale alumnus Frank Miller created the concept of the OTP.
In the introduction to a codebook that was used to shorten messages and lower the cost of telegrams, Miller presented his solution to this issue. His theory relied on a pen-and-paper method that safely delivered printed keys to both parties.
Until recently, using a true, symmetric OTP on a network was considered to be a "unicorn" difficulty.
A technique to safely generate an OTP from a one time password generator using the streaming transmission one-time-pad protocol had been developed and is now being improved by one time password generators.
Moving Target Defence (MTD), a method used to mask radio broadcasts that is analogous to frequency hopping is combined with a true, really random OTP from a one time password generator in this method. Port hopping enables the password to be delivered across the network securely and significantly lowers the chance of recording on a device that is not for the intended recipient.
Can A One Time Password Be Hacked?
An OTP is hackable if you make yourself susceptible to a few things such as your sim card being copied if you answer calls from unfamiliar or suspicious numbers or if you converse for a prolonged period of time.
Keep it short if you don't know who the person is and you are being asked private questions. If you continue, your sim card, texts (OTP), and phone calls will all be accessible to the crooks.
It is also possible to get hacked if you install any unreliable or unpopular apps from the Play Store or some other third-party platform. The app may read all of your SMS (including OTP) if you grant it permission to do so.
As a result, the app administrator can use it for any fraudulent activity. Most frequently, we provide all permission to applications, which compromises our privacy.
Recommended: Top 5 Frequently Asked Questions in Cybersecurity Interview
Types of one time password generators
based on temporal synchronization between the client supplying the password and the authentication server.

based on a mathematical formula that creates a brand-new password based on the old one.

based on a mathematical process where the new password is determined by a challenge and/or a counter, such as a random number selected by the authentication server or transaction information.
Some systems make use of user-carried hardware OTP tokens. These tokens produce OTPs and display them on a tiny screen. Other systems are composed of mobile phone-based software.
Some systems, however, generate OTPs on the server and transmit them to the user over an out-of-band channel, such as SMS messaging. And, in some systems, OTPs are printed on paper that the user is required to carry.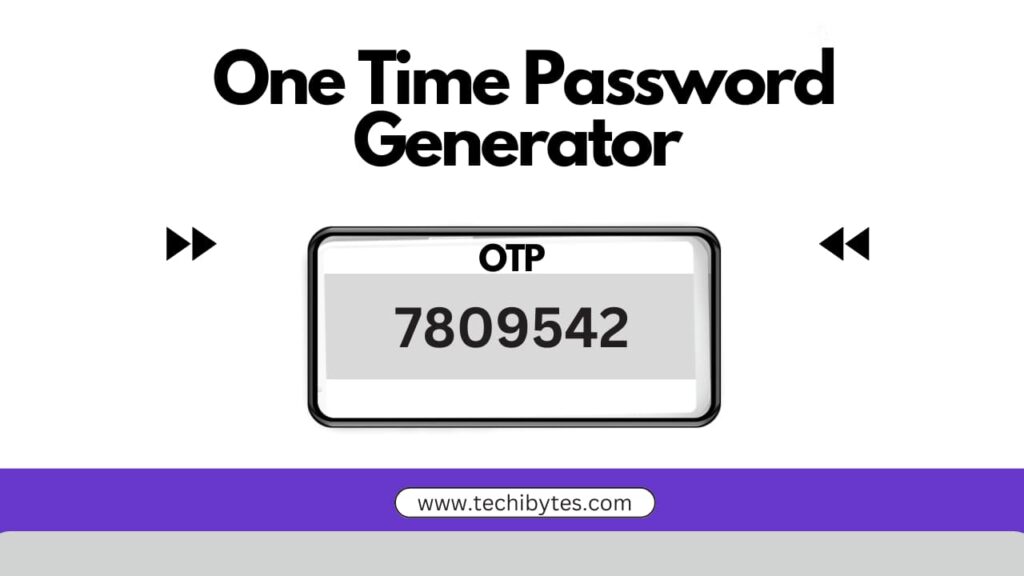 Best One Time Password Generators
The following are one time password generators that are secure and reliable to provide OTPs to clients.
For creating one-time passwords, Google Authenticator supports both the HOTP and TOTP algorithms.
When using HOTP, the server and client share a secret value and a counter that are used to separately calculate one-time passwords on either side of the connection.
The number is increased on both sides each time a password is created and used, keeping the server and client in sync.
With one significant exception, TOTP and HOTP both employ the same algorithm. The current time is utilized in place of the TOTP counter. As long as the system timings don't change, the client and server stay in sync. By employing the Network Time Protocol, this is possible.
You may sync your numerous devices with Authy on both desktop and mobile platforms. Once synchronized, you may log in to any website that demands 2FA using either the desktop version or the mobile version.
To achieve this, just download Authy from the iOS software Store or Google Play Store like you would any other software. Make sure you get Twilio's authorized version.
Install it on your computer or device, configure it for use, and you're ready to go. Enabling backups gives you an extra edge as well. It could save you a lot down the line.
You should now begin adding particular login accounts that you want this one time password generator to secure. Although this procedure will alter somewhat between various platforms and websites, it is essentially the same for all of them.
An additional layer of security is provided by Microsoft Authenticator, a vastly used one time password generator. It produces one-time passwords, just like other 2FA programs. OTPs are generated by Microsoft Authenticator when you program it with the QR code and enable 2FA for your account.
So, in order to access your account, a smartphone with Microsoft Authenticator is necessary in addition to your password. Your account is well-protected, even if your password is stolen, brute-forced, or guessable.
This type of authentication sends a request from the security system to the particular mobile device that the user has registered.
The user must accept the login request and/or authenticate themselves on the device, maybe again using biometrics like Touch ID/Face ID. Microsoft Authenticator takes their system beyond only OTPs.
FreeOTP is a two-factor authentication tool and one time password generator that works with iOS 11 and Android 6 for systems that use one-time password protocols. Tokens may be simply added by manually inputting the token settings or by scanning a QR code.
FreeOTP implements open standards. Use any server-side component that implements these standards; a proprietary server-side component is not required. We personally suggest the TOTP-using FreeIPA.
However, any implementation that complies with standards will function. Right now, FreeOTP offers HOTP and TOTP implementations.
The two-factor authentication SAAS solution from Protectimus is already available in the cloud and is always available. Utilizing an API or a pre-made plugin, register and begin the integration.
This one time password generator can be used on-site or in a private cloud. RoundCube and Dynamic Passwords, Active Directory, LDAP, Windows Logon, OWA, Citrix NetScaler, XenApp, VMware, Radius, Citrix NetScaler, API, SDK, customized individual, and development.
In order to supplement users' static passwords with six-digit passwords, dynamic strong password authentication interacts directly with Microsoft Active Directory (or any other user directory). Protectimus offers a free version, but pricing begins at $33 per month.
If you want to make sure that your data is completely safeguarded, reliable authentication techniques are crucial. Without any outside help, personal information is likely to be displayed.
When it comes to business, however, we wouldn't limit user authentication or identification to a single password.
6- Authenticator Plus
A popular two-factor authentication program among some circles to secure multiple accounts is Authenticator Plus. This comes highly recommended for those who have attempted to preserve their data in the past but had it corrupted, struggled to retrieve it after some time, or lost it entirely.
With seamless synchronization between Android Phones and Tablets, iPhones and iPads, and Android Wear and Apple Watch, the one time password generator and 2FA system is a highly secure authenticator.
Hardware-backed encryption, which safeguards your account even on rooted devices, is combined with 256-bit AES encryption and PIN lock for added protection.
Accounts are automatically backed up to the cloud (Dropbox or Google Drive) and may be simply restored. This guarantees you never lose access to accounts you're attempting to access.
A virtual device program named HENNGE One Time Password Generator creates time-based one-time passwords (OTP) in accordance with RFC 6238 (TOTP: Time-Based One-Time Password Algorithm) for multi-factor authentication, also known as two-step verification.
Multiple sources of authentication are supported by HENNGE OTP Generator. To add authentication configuration, you can utilize QR codes or URLs that have been copied to the clipboard.
The effectiveness of HENNGE as a one time password generator has been evaluated on several systems. Your clock must be accurate, and the one time password generator cannot make one-time passwords longer than six digits, these are the only prerequisites or items to keep in mind.
Read this: 15 Best Laptops For Cyber Security
8- OneLogin Protect
The free MFA (multi-factor authentication) tool OneLogin Protect authenticator offers two-factor authentication for all of your OneLogin SSO accounts as well as hundreds of third-party apps and services.
By requesting a second method of authentication, it improves the security of your online accounts. The program works with third-party providers and accounts that you may add at any moment, and it creates a special 6-digit code for each account every 30 seconds.
Many users find the security precautions to be overkill, as do many other programs, but the goal of this one time password generator still stands.
They offer a free trial for those looking to sample the product and two paid packages namely advanced and professional, both $4/month and $8/month respectively.
9- Cisco Duo Mobile
In general, Cisco Duo Security is an extremely effective authentication system that contributes greatly to account and credential security. Duo's multi-factor authentication is incredibly rapid and simple and is commonly compared to Microsoft Authenticator.
Duo provides a sophisticated, user-friendly platform with a variety of choices for authentication, such as push notifications through an authenticator app, SMS codes sent through text messages, security keys, and more.
Through its own "Duo Push" mobile app, which functions similarly to other well-known authentication applications that end users are accustomed to using, Duo transmits push alerts to users' devices.
Duo offers four pricing levels that take care of the users' needs and payment abilities effectively.
10- Zoho Vault
Strong password management is offered by Zoho Vault to individuals, families, and enterprises. The one time password generator has premium plans that let you start small and grow up as necessary, while the free personal plan offers a ton of features.
Web-based identity and access management (IAM) software called Zoho Vault has strong security features, single sign-on (SSO), and two-factor authentication (2FA). While the company's free individual plan is appropriate for personal use, corporate plan users include Netflix, Facebook, and Amazon.
This is addressed by the addition of a second identifying element in multi-factor authentication (MFA). These can be a fingerprint, a response to a security question, or an OTP that is supplied by a third party. One of the nicest things to ever happen to folks who want everything in one place is Zoho as the ideal one-time password.
CONCLUSION
To ensure security that head-generated passwords cannot provide, one time password generators that have already been authenticated by you produce one-time passwords that are never the same for one person. This article explains in detail and contains a list of the best one time password generators globally.
If you liked this article, then please subscribe to our YouTube Channel for videos relating to this article. You can also find us on Twitter and Facebook.
REFERENCES
https://www.researchgate.net
https://www.sciencedirect.com
RECOMMENDATION