MLM, or multi-level marketing, is a company strategy used for many years. It allows businesses to sell their goods directly to customers without using conventional retail channels.
Even though some MLM companies pay people well, some have high scams. This article will focus more on the top list of blacklisted MLM companies and also some MLM companies that pay well, so read on!
Table of Contents
Read Biggest crypto scams and how to avoid scammer
What is MLM?
A technique employed by some direct sales firms to market and sell goods and services is referred to as the marketing (MLM). MLM pushes current members to market, sell, and recruit new people into the company by using their existing networks of contacts.
Distributors get compensated a portion of the sales made by the people they hire. New hires are urged to make sales in order to make money because they join the distributor's network or downline. This is how it goes.
The company hires people as direct salespeople, distributors, contractors, or autonomous business owners. These individuals are then tasked with pitching the business's goods and/or services to other people, such as family members and acquaintances. Both in-person and internet sales are possible. For each transaction they make, a commission is given to them.
Additionally, participants are urged to invite or recruit new people to join the program as participants.
Participants are financially rewarded for recruiting new contractors because they receive a cut of their recruits' revenue, even though they may not feel pressured. and their trainees, as well as those of their recruits, etc.
However, there are also illegal operations that operate as pyramid schemes, even though many MLM schemes are legitimate. This has damaged the reputation of genuine MLM companies. Keep reading to know more about the top list of blacklisted MLM companies.
See the Top Most Common Student Loan Scams You Should Know
Why are Most MLM Companies Blacklisted?
One of the reasons most MLM companies get blacklisted is due to a lack of funding and networking. Network marketing is completely different from traditional businesses, particularly the high-tech sector, where you can bootstrap a company on a shoestring budget.
The majority of people who enter a job do so only to increase their chances of earning money. People seeking to join a multimillion-dollar manufacturing venture won't find a new startup network marketing company appealing.
The business strategy for network marketing firms needs to be more scalable. It would take significant financial support to maintain that infrastructure from a few thousand distributors to a few hundred thousand distributors in a short period.
The primary causes of MLM company failure are, thus, a lack of funding to support potential exponential development, an unforeseen and unpredictable business model that may necessitate an immediate infusion of cash, and any potential legal issues that may surface.
Read Also; Top 11 Popular Ponzi scams and how much they took from Nigerians
Now let us discuss the top list of blacklisted MLM companies.
8 Top list of blacklisted MLM companies
1. Forsage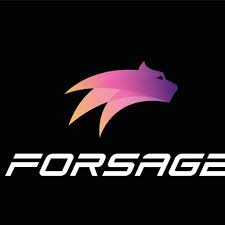 The US Securities and Exchange Commission (SEC) has accused the pyramid scam Forsage of defrauding retail investors of more than $300 million globally.
Forsage was introduced in January 2020 and has operated for over two years. The SEC claims that Forsage's website promoted a "matrix cycler program" that offered substantial returns at little to no risk.
Instead, however, the scheme worked like a pyramid scam, where investors made money by enticing other people to join the scheme.
The purported founders of Forsage and several promoters are among the 11 people with whom the SEC has filed charges in connection with the scheme and is one of the top list of blacklisted MLM companies.
2. OneCoin
Ruja Ignatova, a citizen of Bulgaria, created the cryptocurrency-based Ponzi scheme OneCoin, which ran from 2014 to 2016. Unfortunately, the plan was just a scam, despite its claims to provide a new digital currency that could be mined.
The company's primary line of business was selling course materials, which were frequently plagiarized, as an MLM product where customers were compensated for bringing in new customers.
OneCoin mining tokens were guaranteed to the purchasers of these course packages, but there was no OneCoin blockchain technology as promised. As a result, the tokens had no market value and could not be used to make purchases.
Affiliates could not withdraw their funds because the OneCoin Exchange xcoinx, the company's exchange for changing OneCoins into other currencies, was shut down in January 2017. OneCoin made the top list of blacklisted MLM companies.
3. Crowd1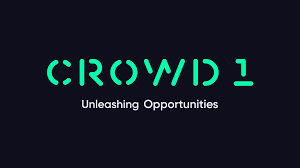 A business called Crowd1 describes itself as a high-tech community marketing operation and assures its members of substantial returns. An individual must purchase an "education package" straight from the business to begin earning money with Crowd1. However, a deeper look reveals several warning signs that suggest Crowd1 is a Ponzi scheme.
One significant problem is that experts believe Crowd1's packages, which range in price from €109 to €2499, are dummy goods created solely to earn affiliate commissions.
Additionally, Crowd1's compensation structure and packages are reminiscent of a Ponzi scheme, in which new members' funds are used to pay out early members, and the cycle continues until all of the company's pockets are full before it progressively folds. Crowd1 is among the top list of blacklisted MLM companies.
4. Royal Q
The multi-level marketing (MLM) fraud known as Royal Q claims to have been in business for four years and to have generated over $117 million in earnings in its first half.
But a quick review of the company's website and online footprint reveals that it was only incorporated in 2021 in Hong Kong and California, giving it less than four years of existence.
It needs to be clarified how a bot produces such enormous profits, and the Royal Q website needs more information about the organization's management.
Many users of Royal Q have described their experiences as participating in a pyramid scheme, where members are enticed to bring in new members and benefit from their recruitment. Royal Q happens to make the top list of blacklisted MLM companies.
5. Meta Force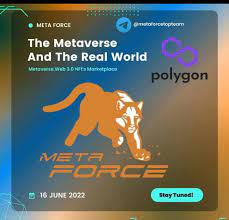 A new scam called Meta Force was started by Lado Okhotnikov, a notorious con artist who also created Forsage and it is one of the top list of blacklisted MLM companies.
Okhotnikov has initiated six Forsage Ponzi schemes, the most recent of which was the Forsage BUSD, a crypto smart-contract Ponzi, which was unsuccessful.
On January 11th, 2022, "meta-force. space," the domain name for the Meta Force website, was first created. Last updated on June 25th, the secret registration.
The website claims that Meta Force offers no resaleable goods or services and only permits associates to promote Meta Force affiliate membership. Affiliates who invest in the twelve-tier matrix cycler under the compensation scheme will receive 5 BUSD.
Okhotnikov, who is thought to be a resident of Russia, is known for starting pyramid schemes under the name Forsage and has received warnings from the governments of numerous nations, including the United States, Georgia, and Russia, for running various Ponzi schemes.
6. Amway
One of the first MLM businesses to emerge as Amway. The home, personal care, and wellness products manufacturer was established in Michigan in 1959. Despite years of accusations in numerous nations that the business operated a pyramid scheme, it has never been proven to be wrong.
Amway was not deemed a pyramid scam by the FTC in 1979, but numerous lawsuits have been filed in the United States, Canada, and India to overturn that decision.
Amway entered into a $56 million settlement in 2010 with a California class action lawsuit that accused the business of racketeering, fraud, and running an unauthorized pyramid scheme. Since then, the business has allegedly changed how it runs and we also recognize it as one of the top list of blacklisted MLM companies
7. Younique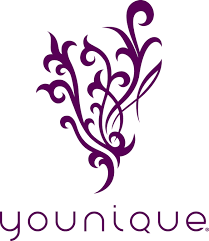 A relatively new MLM that offers cosmetics is called Younique. The firm was established in 2012, and between 2017 and 2019, the enormous cosmetics company Coty owned 60 percent of the business.
Younique was charged with "having a cultish grip" on women who joined the MLM with the intention of becoming financially independent in a 2019 Guardian story. To keep their "presenter" position and receive commissions, Younique representatives must frequently purchase the company's goods.
Do your research and exercise caution if you're considering starting an MLM business. Success can happen to some individuals, but there is some risk involved.
8. Primerica
An MLM firm called Primerica offers banking, investment, and insurance services to middle-class families in the United States and Canada. The firm, which has been operating for about 45 years, has frequently received criticism for the way it conducts business.
In North America, Primerica has more than 130,000 independent agents. However, many detractors claim that those representatives need to be qualified to market the products because they are recruited into the program and need to gain a lot of insurance experience.
To resolve 238 lawsuits alleging Primerica had taken advantage of Florida public workers by getting them to sell their government-secured retirement accounts and invest in high-risk Primerica retirement products, the company agreed to pay $9.3 million in 2014. It is also recognized as one of the top list of blacklisted MLM companies.
See HOW TO REPORT A FAKE ACCOUNT ON FACEBOOK
What MLM Companies Pay the Best?
1. Doterra
There are numerous essential oil companies available in the market besides doTERRA. However, due to doTERRA's requirement to use only 100% unadulterated essential oils, many people have switched over. As a result, on a scale of 1 to 10, doTERRA has regularly placed eighth in the industry.
2. Mary Kay
In Texas in 1963, Mary Kay Ash put it together. Regarding revenue among Networking Companies, Mary Kay has consistently performed well. The well-known name Mary Kay offers a variety of products for beauty, health, skincare, body care, nail care, and fragrance.
3. Tupperware
Earl Tupper founded the renowned American plastic container manufacturer Tupperware in Massachusetts in 1948. From portable containers to domestic goods, it produces a variety of goods. Tupperware currently makes apparel and other goods as well.
A typical Tupperware dealer can make an additional $700 to $800 per year thanks to increased home cooking and global food storage and safety concerns.
4. Forever Living
Rex Maughan, the CEO of Forever Living International Products, started the MLM business in Arizona in 1978. With a stellar score of 9 out of 10, Forever Living regularly outperforms the rankings of the top MLM businesses in the United States.
Frequently Asked Questions
Why are MLM scams so popular?
People join MLMs believing they will become wealthy or, at the very least, earn a respectable secondary income. People will incur debt while attempting to make money in MLs as long as they believe there is a pot of money at the end of the journey.
Do you think MLM is worthwhile?
The majority of network marketing opportunities aren't worthwhile. The creators or promoters are the ones who stand to gain financially from it, not you. They even resemble Ponzi schemes in some cases and you should watch out for any company that make the top list of blacklisted MLM companies.
How has the Internet altered the fate of an MLM company?
The Internet is the best avenue to increase sales to an extreme level because conventional marketing models have yet to keep up with time. As a result, MLM businesses and marketers have benefited greatly from the Internet in various ways.
Direct marketing via the Internet brings success to MLM businesses and organizations and increases distributor sales when done as affiliate marketing. Fate is more positive and moves with the times. The revenue growth rate promises a consistent shift.
Is MLM a trustworthy company strategy?
When MLM abides by the regulations established by the nation it represents, it is lawful. An MLM organization's business model is legitimate if these guidelines are observed. An organization that doesn't abide by the FTC's comprehensive legal guidelines operates under a pyramid scheme.
Conclusion
Most people who sign up for reputable MLMs earn little to nothing. Some of them incur losses. Sometimes people join what they think is a legitimate MLM, but it ends up being an illegal pyramid scheme that steals their money and puts them in a terrible financial situation and even ends up doing business with a top list of blacklisted MLM companies.
We have discussed the top list of blacklisted MLM companies, and I hope you know them by now.
If you liked this article, then please subscribe to our YouTube Channel for videos. You can also find us on Twitter and Facebook
References
Eveninsight.com
Marketrealist.com