With the Rise of Tech Companies and Startups in Africa, tech talents are in search of best places to live in Africa freely.
For many employees worldwide, the rise of digital technology and remote work has given birth to a new lifestyle: the digital nomad. These tech-savvy freelancers have more flexibility regarding where and when they work, preferring shorter-term projects to the traditional 9 to 5.
Remote work is a type of work away from the employer or a centralized office, usually from home or a third location, using resources like a mobile device or computer, a WiFi connection, and online tools or software applications specific to the nature of the job. Email, video conferencing, live chat, and the phone are communication tools often used for cooperation.
Permanent workers, contractors, freelance professionals, and anyone else who can accomplish their primary functions and responsibilities without going to an office or working on-site can work remotely. People look for remote employment possibilities for a variety of reasons. Because of technological advancements and wireless connectivity, more jobs can be completed away from a central office than ever before, providing greater flexibility and freedom.
In theory, remote work allows people to work from anywhere. Yet, a worker's base location may be determined by other considerations (for instance, an employer might require their team to work in a specific time zone). However, for many employees, working from home has become a reality. Workers may now do their duties from anywhere thanks to technological advancements that allow them to use portable devices (laptops, tablets, and smartphones) and wireless access (WiFi).
Types of jobs you can engage in remotely.
If you're considering working from home, the good news is that remote employment is available in various areas, including healthcare, education, and marketing. In other words, it's not only customer service jobs—though there are many of those if that's where your abilities and interests lay.
Read more: Nigerian Developers are migrating Abroad
There are remote jobs that meet your background and aspirations, whether you're an entry-level worker with basic computer abilities or an experienced expert with extensive technical credentials. Many of these occupations provide more flexibility than on-site jobs, as well as income that is comparable to regular jobs. Below is a list containing some of the most popular remote jobs available;
1. Jobs in Customer Service
2. Computer Jobs for Beginners
3. Jobs in Computer Programming
4. Sales
5 Tutoring and Teaching Positions
6. Job opportunities in data entry, coding, and transcription
7. Job Opportunities in Translation
8. Jobs in Medical Billing and Coding
9. Writing Jobs for Freelancers
10. TESL/TEFL (Teaching English as a Second Language)
11. Developer for Android or iOS
African Countries That are safe to live and work remotely
When deciding where to live and work in a country, there are numerous things to consider. The most crucial factor to consider is the country's safety. Is the government stable? The opportune setting for doing business. How friendly are the people in the country, and how good is your command of the language? The country's currency, road networks, opportunities for a meaningful job, and general living standards are all factors to consider.
Here are the ten best countries to live in Africa;
1. Mauritius
2. Seychelles
3. Botswana
4. Ghana
5. Cape Verde
6. Namibia
7. Soa tome and principle
8. South Africa
9. Gabon
10. Tunisia
What is a work permit
do you need a work permit to work remotely
A work permit is a broad phrase for a legal authorization that allows someone to work. It's given when someone is granted permission to work in a nation where they do not have citizenship. Still, it is also used in cases where minors must obtain a permit to work due to Child Labor regulations in some countries lawfully. A work permit may be necessary within an industry to do specific responsibilities outside of routine operational tasks within a plant; in some instances, these permits are referred to as Permit to Work.
The requirement that a company outside of that country employ a professional is the basis for obtaining a remote work visa. This means that these visas are solely available to employed professionals.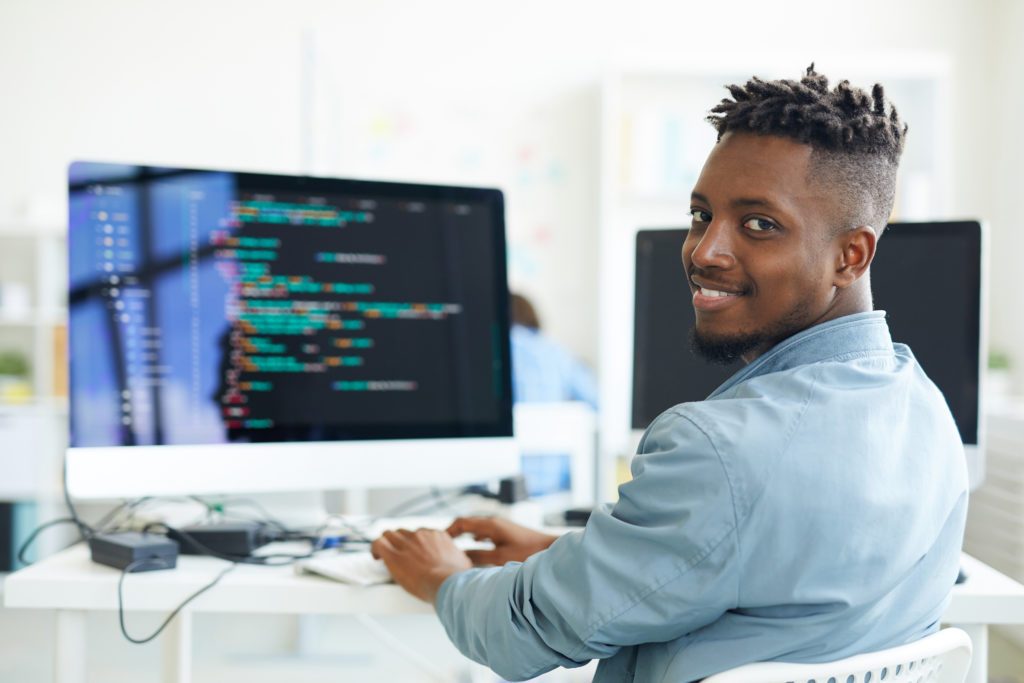 13 Best Places to Live in Africa as a Remote Worker
The following is a list of some of Africa's top cities for remote work. There are obstacles even in the finest of areas, such as internet connection and electrical supply. Still, the opportunities for remote working on the continent have vastly improved in recent years.
1. Port Louis, Mauritius:
Mauritius's capital and economic center are in Port Louis, located in the Indian Ocean and at the top of one of the best places to live in Africa. With a population of almost 200,000 people, it is the island's largest metropolis. Mauritius is becoming increasingly popular as a site for location-independent professionals, not only because it is home to some successful African businesses, making the country one of the best countries to live in Africa.
Other remote worker hubs such as Bali and Malta can readily compete with Mauritius. It has everything that location-independent workers require, including reliable internet connectivity, a low cost of living (about $1939 per month), and a moderate tropical temperature all year.
2. Capetown, South Africa:
Cape Town is a lovely remote worker-friendly city with a lot to offer in landscape, culture, and lifestyle and easy access to all of Southern Africa's "must-see" activities. It is known as one of the best places to live in Africa. Mobile coverage in Cape Town is pretty good, and all of the companies are vying for the title of "fastest 4G" right now.
In Cape Town, you can get practically whatever you need. South Africa is a reasonably priced destination for general lifestyle purchases. In urban areas, most hotels and coffee shops offer free WiFi. The average monthly cost of living in Cape Town is between $1800 and $2200.
3. Cairo, Egypt:
Cairo has low rent and visa laws that are beneficial to remote workers (you get a 30-day visa on arrival into the country, which can be extended to three months easily). Cairo's weather is always hot, while the evenings are cool.
It also has a vibrant tech startup scene, but it isn't as well-known as those in other parts of the continent but can still be known as one of the best places to live in Africa. So you know what to expect: excellent internet access, cafes and co-working spaces, and networking opportunities. Language may be a barrier in some regions, so it's a good idea to brush up on the local tongue.
On this list, Cairo boasts the most exotic attractions. The Pyramids, the desert, the Nile River, the Pharaohs' Village, and the Ibn Tulub Mosque are just a few of the sights that will have you clicking thousands of photos and sending them to Instagram every two minutes.
4. Nairobi, Kenya:
Nairobi is experiencing a surge in remote workers. Kenya's capital city is Nairobi. Kenya is a beautiful country in East Africa with kind people. The weather is lovely (usually quiet and mild), and you'll adore the respectful, attractive Kenyan women, as well as the strong, handsome men.
Nairobi is a sophisticated metropolis where you can get practically anything you need in a matter of minutes. Nairobi, Kenya, is a reasonably priced city for general lifestyle purchases.
In urban areas, most hotels and coffee shops offer free WiFi. Nairobi's average monthly cost of living is between $1300 and $1500.
5. Lagos, Nigeria:
Lagos is Africa's most populous megacity, and it has monster traffic jams to prove it. However, the city's multicultural nature and equally vibrant startup sector have turned into a remote worker's dream. Co-working spaces, entrepreneurs, freelancers, high-speed internet, and tech centers are all available.
You'll be spoiled for choice when it comes to relaxation and adventure, with friendly locals, beach resorts, ethnic cuisine, museums, and a conservation center to keep you occupied and happy when you're not thinking about work. Lagos's average monthly cost of living is between $1500 and $1800.
6. Accra, Ghana:
Ghana's administrative, commercial, and educational centers are all located in Accra. The city is home to the headquarters of all of the central banks and trading firms, the insurance companies, the energy corporation, the general post office, the enormous open markets from which the majority of the country's food is procured, and the Accra Central Library.
Accra is becoming one of West Africa's fastest-growing innovation centers, and as such placing the city as one of the best places to live in Africa. The average monthly cost of living in Accra for a digital nomad is between $2500 and $3000.
7. Kagoli, Rwanda:
Rwanda is a lovely and secure country to live and work in. As the globe adjusts to the COVID-19 pandemic, Rwanda has implemented health and safety precautions and reopened its doors to visitors, providing a safe and seamless experience.
Kigali is the main entry point for tourists visiting Rwanda's national parks and mountain gorilla tracking. The Kigali Genocide Memorial and ecotourist facilities, as well as pubs, coffee shops, and restaurants, are among the city's attractions, making Kigali one of the best places to live in Africa. In Kigali, the average monthly cost of living is between $665 and $1583. Impact Hub Kigali continues to be the #1 choice for remote workers in the city when it comes to locating co-working spaces.
8. The Island Nation of Mauritius, Mauritius:
A lot of money and effort has gone into ICT since the Mauritian government wanted to make the country a vibrant economic crossroads between Africa, Asia, and Australia. As a result, the area has created a thriving entrepreneurial ecosystem and is an ideal location for remote workers.
What was formerly known solely for its scenic beauty and vacation appeal has evolved into so much more. Political stability, an advanced internet network with broadband speeds, a short time difference with Europe (enabling you to work in tandem with clients or colleagues on another continent), a reasonable cost of living, and moderate weather throughout the year are all important attractions. Not to mention the thriving kitesurfing community.
9. Taghazout, Morocco:
Taghazout has been regarded as one of the greatest places to work in Africa by a large number of remote workers visiting the continent. Taghazout is a fishing town located north of Agadir on Morocco's Atlantic coast. There are several restaurants in Taghazout where you may sample hearty Moroccan meals.
Taghazout offers a charming co-working area called Sundesk, where the sea waves, yoga, sun, surf, and high-speed WiFi provide the ideal setting for a digital nomad to settle in and relax. Taghazout's average monthly cost of living is between $1100 and $1250.
10. Tunis, Tunisia:
Tunis is Tunisia's sprawling capital. Tunisia is a North African country. It is located beside Lake Tunis, slightly inland from the Gulf of Tunis on the Mediterranean Sea. A centuries-old medina and the Bardo, an archeological museum with famed Roman mosaics housed in a 15th-century palace complex, are both located here.
Tunis is a lovely and enjoyable place to visit as a remote worker, with plenty of things to see and do. The average monthly cost of living in Kampala is between $1000 and $1200. Tunis has some of the top co-working spaces for businesses to work from when it comes to choosing locations to work.
11. Marrakesh, Morocco:
Moroccan cities like Marrakesh and Taghazout appear to be taking cues from global startup ecosystems like Silicon Valley and leveraging their own creative and entrepreneurial traditions to put Morocco on the map as a hotspot for remote workers and business people from all over the world today.
Hundreds of co-working spaces abound in Marrakesh, catering to startups and young entrepreneurs. With magnificent AirBnB property offerings for rental reasons, the typical cost of living in Marrakesh is between $1500 and $1800 per month. Morocco boasts among of Africa's greatest internet connectivity.
12. Kampala, Uganda:
Kampala is one of the best places to live in Africa for remote workers. Kampala, Uganda's capital, is located near the shores of Lake Victoria. The weather is ideal, there are plenty of intriguing people to meet, plenty of business opportunities and visas are quite straightforward to obtain. It features a busy restaurant and entertainment scene and sprawls across various hills, peaks, and valleys.
Kampala is becoming one of Africa's fastest-growing innovation centers. The average monthly cost of living in Kampala is between $950 and $1200. Tribe Kampala and Design Hub Kampala remain the top alternatives for digital nomads in the city when it comes to locating co-working spaces.
13. Dakar, Senegal:
Dakar is a multicultural city with a thriving arts and culture scene. There are numerous beaches where you may relax and forget about your concerns for a while. Dakar, in addition to the beaches, is a vibrant city with sophisticated eateries. The African Renaissance Monument, the world's highest statue, is also located there.
The average monthly cost of living in Dakar is between $1500 and $1750. CoWorking Cafe and JokkoLabs Dakar remain the top alternatives for remote workers in the city when it comes to locating co-working spaces.
Challenge's of working remotely in Africa
Remote workers in Africa may face several challenges when it comes to working conditions. Power outages, internet connectivity issues, distractions due to restricted space, financial difficulties, and societal issues are all hurdles that come with working remotely.
For some countries, power or energy is not reliable. Many African countries with intermittent or non-existent energy will limit working hours and, as a result, production will suffer. This means that the government may not provide direct energy for numerous hours each day, week, or month.
Network coverage, access, and bandwidth are all lacking in huge sections of Africa. Many countries' affordability is also dwindling. Platforms and technologies for contact centers are increasingly available in the cloud. Even if an on-premise solution is available, sufficient internet connectivity may be required to log in from home.
Pay cuts are also a serious issue, which might demotivate workers as commodity prices increase. Many people may not be lucky enough to receive state benefits, and groups may not be able to assist in times of need.
Conclusion
Remote employment gives you more flexibility in terms of time management, resource allocation, and how you make a living. It opens up the global economy, allowing people to work across borders and globally, allowing many more people to support themselves and their families.
Cover image- Unsplash: @linkedinsalesnavigator