Recently one of the world's top tech companies Facebook, announced launching its Facebook Nigeria office coming 2021, which will definitely be the second Facebook Africa office after its first at Johannesburg, South Africa in 2015.
It is no doubt that there is a huge number of tech talents in Nigeria, Africa. In the past years, Facebook partnered with cchub in opening the NgHub for software engineers and other tech talents in Lagos, Nigeria. With a lot of Facebook in Nigeria team collaboration with most tech establishments and communities in the past, it is obvious that tech talents in Nigeria, Africa are representing the country and the continent.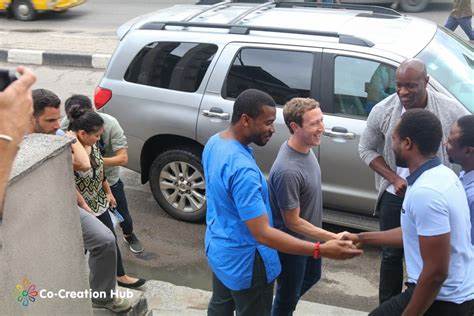 The News of Facebook Nigeria launching broke out on Twitter on 18th september and brought a lot of excitement tweets on the nigeria Tech Twitter community.
Few years before now top tech companies like Google, Microsoft launched their physical offices in Lagos Nigeria. This is a huge thing for the tech talents in the Country. It is also a way tech talents in Nigeria get employed to work for most of these top companies.
Top Tech Companies Benefits to Tech Talents in Nigeria
Obviously these top tech companies coming to Nigeria, Africa means a whole lot for the tech talented, tech communities and the country as a whole.
If not for nothing but a huge opportunity to work in the world tech spaces contributing to the applications people use for daily businesses, transactions and all.
A good number of influential Software Engineers in Nigeria believe that Facebook will likely hire ex-andelans alongside other tech talents in Nigeria. If this happens, then it will be so great I must say.
Some set of influential software Engineers in Nigeria are excited about the great opportunities which Facebook Nigeria Office launching will bring the country's tech community.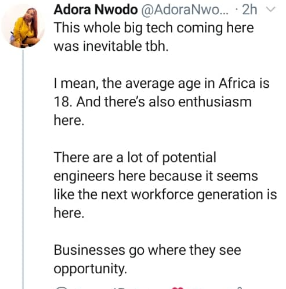 While on this, another set of software engineers believes these top tech companies coming to Nigeria, Africa is because the Software Engineers in Nigeria are cheaper without the fact that software Engineers in Nigeria are highly talented being neglected.