Tech Companies, Tech startups also helping fight the covid-19. Twenty years ago, you probably might have to wait for the news slot to learn about world happenings. Because television, radios and newspapers were people's only source of information. Then the internet, smartphones, and digital technology arrived all of which changed the course of communication and acquiring news 360 degrees.
These new methods of obtaining information have allowed for an increase in awareness regarding several things in life, including global outbreaks like the one the world is currently experiencing.
Tech companies like Facebook, Twitter, Google have been keeping us abreast with latest happenings like the current pandemic.
Now, in the midst of a global pandemic, Tech Companies are doing more than just keeping us updated; they are on the frontline! They are in action against the Coronavirus disease. How so? There are basically two ways Tech Companies are fighting the disease. The first involves the provision of resources to help with the vaccine, getting information to the general public about ways to prevent the spread, and donating money to hospitals.
The second involves providing a cushion for the economy so that when companies and people recover from the social distancing, people have jobs to get back to, families can recover, and companies can bounce back.
Apple's 10M masks
Apple has donated over 20 million masks to the medical community in the US and manufacturing 1 million face shields a week.
Apple is dedicated to supporting the worldwide response to COVID-19. We've now sourced over 20M masks through our supply chain. Our design, engineering, operations and packaging teams are also working with suppliers to design, produce and ship face shields for medical workers.'It is also matching its employee donations two-to-one on a national and international level.

Tim Cook, Apple CEO
It is also matching its employee donations two-to-one on a national and international level. They also have a screening website tool to check your status.
Like Microsoft started, Apple is continuing to pay all its hourly workers even though they can't go to work.
Amazon 100K new jobs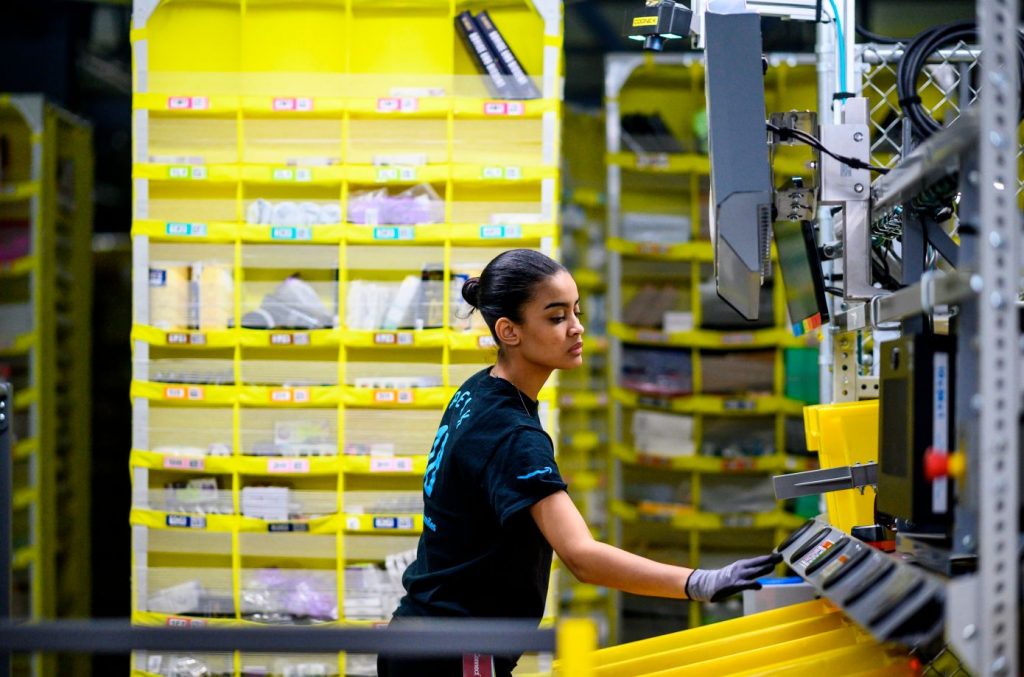 Many people have lost their jobs, and others are relying on Amazon for supplies during a nationwide lockdown.
Getting a priority item to your doorstep is vital as communities practice social-distancing, particularly for the elderly and others with underlying health issues.

Amazon Senior Vice President for Worldwide Operations Dave Clark
Amazon have filled 100,000 new jobs since March, and adding 75,000 more to help meet customer demand and assist existing employees fulfilling orders for essential products. They established a $25 million relief fund for partners (e.g. delivery drivers) and seasonal associates facing financial hardship or quarantine.
Not only are they opening new jobs:
They invested $350 million investment across the U.S., Canada, and Europe
Salary increases: $2/hour on current salaries of $15/hour or more
Supporting the White House's COVID-19 High Performance Computing Consortium, providing computing resources to advance research on diagnosis, treatment, and vaccine studies.
Supporting virtual classrooms with no-cost resources from AWS and Amazon Future Engineer.
Donating 8,200 laptops to Seattle Public Schools students who do not have access to a device at home.
Through Amazon Future Engineer program, they are donating 4,000 laptops to high school students across the U.S. and making new online computer science resources, including exam prep, free.
Google: Using data to generate important and meaningful reports
Google has we all know has the largest search engine and also has some of the largest data centers in the world.
And they are using data gathered from users to generate important reports regarding the novel coronavirus; to see whether lockdowns and regulations in various countries are actually pushing people to stay at home to restrict the spread of the virus.
Google's report, titled COVID-19 Community Mobility Reports, aims at providing "insights into what has changed in response to work from home, shelter in place, and other policies aimed at flattening the curve of this pandemic." The detailed country-by-country reports are based on aggregated, anonymized data gathered from mobile phones to map people's movement trends over a period of time. The data was collected from 131 countries worldwide, including some in the Arab region.
"These Community Mobility Reports aim to provide insights into what has changed in response to policies aimed at combating COVID-19. The reports chart movement trends over time by geography, across different categories of places such as retail and recreation, groceries and pharmacies, parks, transit stations, workplaces, and residential." Google They also added data map service to their news aggregating site to get information about the pandemic
The Duo: Apple and Google team up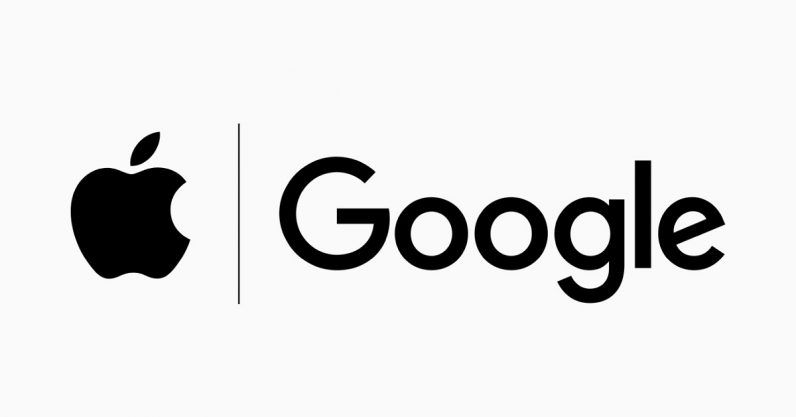 These two giants are part of the Big Tech Companies, and their coming together is no joke, they will be setting aside their traditional rivalry to team up on a new system for contact tracing, using apps and providing resources like API that will enable interoperability between their products.
Apple and Google will be launching a comprehensive solution that includes application programming interfaces (APIs) and operating system-level technology to assist in enabling contact tracing.

Apple and Google
Since COVID-19 can be transmitted through close proximity to affected individuals, public health officials have identified contact tracing as a valuable tool to help contain its spread. A number of leading public health authorities, universities, and NGOs around the world have been doing important work to develop opt-in contact tracing technology.
To further this cause, Apple and Google on their website stated "[We] will be launching a comprehensive solution that includes application programming interfaces (APIs) and operating system-level technology to assist in enabling contact tracing. Given the urgent need, the plan is to implement this solution in two steps while maintaining strong protections around user privacy."
And recently, Apple and Google have provided a number of updates about the technical details of their joint contact tracing system, which they're now exclusively referring to as an "exposure notification" technology, since the companies say this is a better way to describe what they're offering.
The system Apple and Google are creating uses Bluetooth signals to help identify contacts the traditional method may miss.
Smartphones equipped with Bluetooth can "send out anonymous little chirps, little messages that other phones can listen to," said Daniel Weitzner. He is a research scientist at MIT, who's been working on a similar contact-tracing project.
Imagine two people, Alice and Bob, are sitting on a park bench. Their phones give off Bluetooth signals. The phones also record the signals they receive.
If Bob comes down with COVID-19, he can mark himself as infected in an app from his public health department. The system would then use the record of those anonymous Bluetooth signals to warn anyone whose phone has come near his in the last two weeks — including Alice. She would then know to get tested for the virus.
Nigeria Tech Companies are also on the frontline
In Nigeria, Tech Companies are doing great; though, more still needs to be done. From launching funds to creating test centres; they have put their innovations to use for the benefit of the infected and those stuck at home due to the lockdown.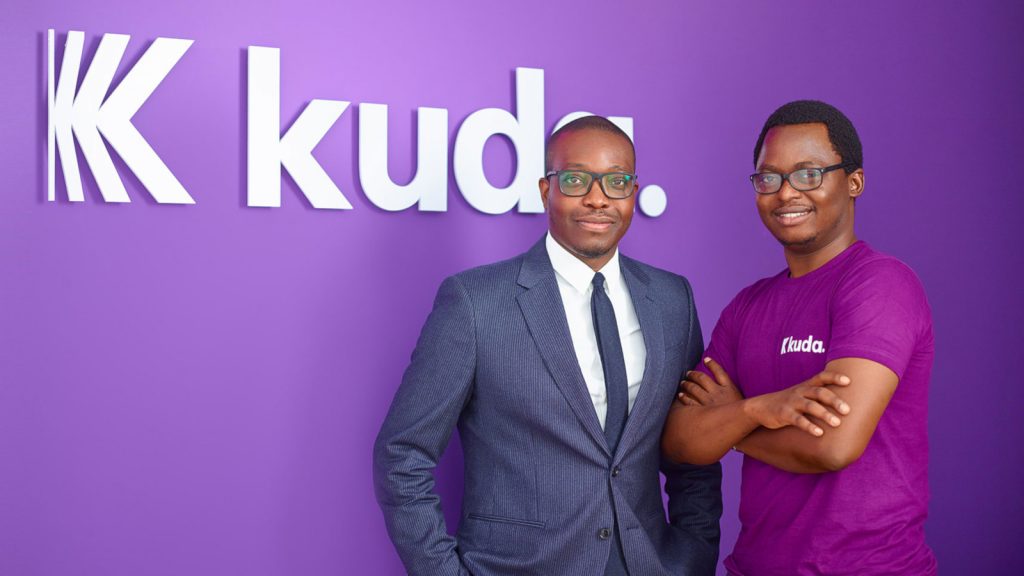 Probably must have heard the name; they are one of the digital banking startups that is revolutionizing the banking industry. It was co-founded by Babs Ogundeyi, who also acts as the Chief Executive Officer.
They launched a COVID-19 fund to provide for the less privileged in Lagos.
The tech startup, established in 2016, has taken it upon itself to purchase and distribute food, as well as other essentials, to the poor and vulnerable who have been the most affected amidst the COVID-19 pandemic.
For those of us who are a bit more comfortable, it's our responsibility to help everyone else.

Babs Ogundeyi , CEO, Kuda Bank -Quote
Kuda committed over N1.5 million and partnered with non-governmental organisation, Lagos Food Bank, as a way of providing succour, and reducing the economic impact of the virus on the poor communities in Lagos.
Mdaas
Founded by Oluwasoga Oni, this startup has a history in medicine, public health and pharmaceuticals which makes the firm essential during the pandemic currently being experienced. The startup is helping health organisations and African governments, starting from Nigeria, to create mass testing centres.
The mass testing centres include drive-through testing sites and booth testing sites. The "out-of-health facility" locations will help attend to high volume of patients for COVID-19 samples and send to a centralized laboratory for processing. They also created a website to share materials that will be helpful for anyone in a developing country context looking to establish a mass sample collection site.
Conclusion
Obviously, the list of these fighters using tech as a tool to fight this pandemic is long, Tesla and Ford for instance, had to repurpose their factory to make ventilators, Flutterwave created a donation portal tagged School Children & the Pandemic and intends to reach 10,000 public school children within the country during the coronavirus pandemic, WhatsApp, Facebook and Twitter reviewed policy to contain fake news, Microsoft and UNICEF partnership o help children and youth affected by COVID-19 continue their education at home. The list is endless.
It is phenomenal to see how Tech Companies be so quick to use their resources in fighting this pandemic. They have reacted to this crisis in some incredible ways, and ways that have yet to be mentioned.
Their efforts have shown that we can stay connected and come together as one and win the war against the pandemic.