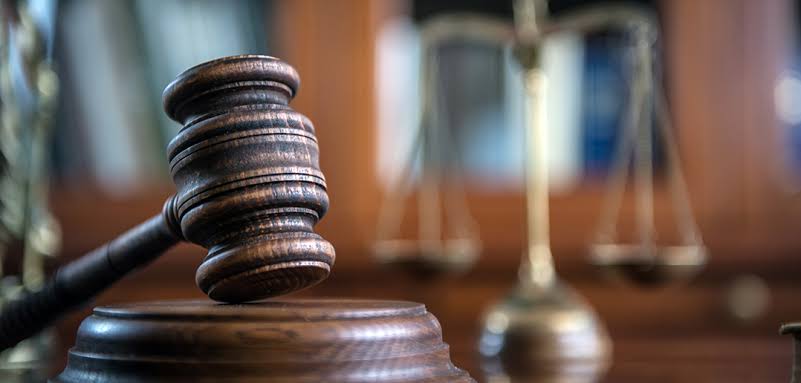 Nigeria Capital market regulator Securities and Exchange Commission (SEC) on April 8, 2021, released a circular issuing a strong warning to both intending investors and unregistered online trading investment companies in Nigeria, which boast of facilitating access to securities and foreign based Investment.
In a circular released on the Commission's website, instructed unlicensed investment platforms in Nigeria against operations and practices which are contrary to Nigerian capital market rules, wooing Nigerians into securities listed in foreign markets.
This unfriendly move has been termed by many industry experts as a Witch-hunt against specific players in the wealth management sector of the Nigerian tech industry. Bamboo, RiseVest, Trove, and Chaka are few investment and wealth management companies in Nigeria that are mostly under this clampdown by the SEC. These companies offer the opportunity to buy shares of publicly traded companies in the U.S.
However, the SEC stated that these unregistered platforms also claim to be operating in partnership with capital market operators (CMOs) registered with the Commission, warning such CMOs to desist from further dealings.
SEC stated that by the provisions of Sections 67-70 of the Investments and Securities Act (ISA), 2007 and Rules 414 & 415 of the SEC Rules and Regulations, only foreign securities listed on any exchange registered in Nigeria may be issued, sold, or offered for sale or subscription to the Nigerian public.
The Commission advice investing Nigerians to seek clarification as may be required via its established channels of communication on investment products advertised through conventional or online mediums, SEC circular stated.
Let's understand few terms
SEC: The Securities and Exchange Commission (SEC) Nigeria, is the apex regulatory institution of the Nigerian capital market supervised by the Federal Ministry of Finance.
The Commission was first established as the Capital Issues Committee in 1962 by the government as an essential arm of the Central Bank of Nigeria. This was purely an ad-hoc, non-statutory committee, which later metamorphosed into SEC in 1979, following a comprehensive review of the Nigerian financial system, with the promulgation of SEC Decree No. 71 of 1979.
The SEC according to its decree has the sole purpose to:
Regulate the capital market with a view to protecting investors; and developing the capital market in order to enhance its allocative efficiency, and pave the way for a private sector led economy.
NIBBS: The Nigeria Inter-Bank Settlement System Plc (NIBSS) was incorporated in 1993 and is owned by all licensed banks including the Central Bank of Nigeria (CBN). It commenced operations in June 1994.
NIBSS has put in place modern world-class infrastructures for handling inter-bank payments in order to remove potential bottlenecks associated with inter-bank funds transfer and settlement.
Securities: Are fungible and tradable financial instruments used to raise capital in public and private markets. There are primarily three types of securities: equity—which provides ownership rights to holders; debt—essentially loans repaid with periodic payments; and hybrids—which combine aspects of debt and equity.
Popular forms of securities are stocks, bonds, futures etc.
Capital Market Operators: These are intermediaries or middlemen between investors and the companies they invest in. They include brokers, issuing houses, investment advisors, etc. They are usually licenced and backed by the SEC.
Investment and trading platforms: These are platforms that allow users or investors to participate in the trading of securities. This could be either physical but mostly online
How do online Investment companies in Nigeria work?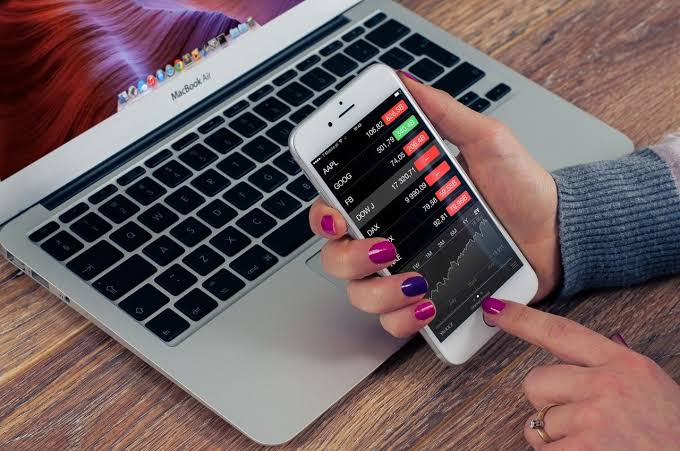 You should know that Chaka, Trove, Bamboo, and Risevest are some of the biggest Investment platforms in Nigeria and most of these top fintech companies in Nigeria have been experiencing exponential growth and popularity as millions of Nigerians are now massively embracing online Investment. The way most of these platforms work is, you put down your money (as low as ₦1000 ($3) to invest in any foreign securities of your choice and you enjoy your Investment returns. There are easy deposits and even easier cash-out.
These online trading/investment platforms in Nigeria work hand in hand with CMOs in two countries: the country where the traded asset is located and the country where the traded assets are sold.
Most Investment Companies in Nigeria partner with DriveWealth LLC, a US-based brokerage company. that offers more than 4000 US-based equities and other kinds of securities through API integrations. DriveWealth LLC also allows companies to offer micro-investing.
In Nigeria, Investment platforms partners with local CMOs to be able to offer these securities to users.
Now here's the kick, you cannot offer Investment services without a broker licence which can only come from SEC.
Section 67-70 of the same act and Rules 414 & 415 of the SEC Rules and Regulations say that only foreign securities listed on any exchange registered in Nigeria may be issued, sold or offered for sale or subscription to the Nigerian public.
Basically, the SEC is kind of right on this one, acting according to its provisions within its powers and in fact, these rules show that the investment-tech model of offering foreign stock to Nigerians is also kind of unlawful, but it doesn't mean their operations is also a crime.
On December 15, 2020, the SEC used Investment Companies in Nigeria like Chaka as scapegoats barring them from operating because they were "outside the regulatory purview of the Commission and without requisite registration, as stipulated by the Investment and Securities Act 2007."
Which investment company has the best return?
Chaka partners with Citi Investments Capital Ltd, a Lagos-based firm. Yet, this partnership did not stop the SEC.
Trove partnered with Sigma Securities Limited.
Bamboo partnered with Lambeth Capital.
Risevest's structure involves a partnership with ARM Trustees.
Luckily RiseVest one of the investment companies in Nigeria narrowly escapes the new SEC regulatory whip. Risevest CEO, Eke Eleanya released a statement that ARM Trustee "oversaw investments on behalf of the company". So RiseVest doesn't offer direct investment to the public but instead invest on behalf of its clients, smart move which end up being a saving grace for RiseVest.
Lastly the SEC had directed stockbrokers to capture full information in respect of new clients and update information of their existing clients. The required information include bank account details, bank verification number (BVN), telephone number and email address.
"Such information should be validated against the Nigerian Interbank Settlement Systems Limited (NIBSS) BVN validation portal. Brokers should update their Order Management System to enable the system flag off accounts with incomplete KYC information," the SEC stated.
The way forward for these startups is to have a sitdown with the regulators and work out a framework under which they can continue to provide their service to the investing public.
The SEC should also be willing to see the greater good, see how it can work with this professional companies to work out how the indigenous stock market which has remain underdeveloped can be tapped into.
Finally SEC should be wary of global change, times are changing, technology is more than ever rapidly evolving, the commission should not be too interested in dishing out sanctions as first response, just as the CBN has placed a ban on Cryptocurrency in Nigeria. There are other alternatives the commission can support the tech industry and embrace the efforts of new and existing investors in the tech ecosystem.
If you liked this article, then please subscribe to our YouTube Channel for videos. You can also find us on Twitter and Facebook.