Quidax, a Nigerian-based cryptocurrency exchange has announced its listing on CoinMarketCap, one of the world's leading sources of cryptocurrency-related market data,
With this announcement, Quidax is now the first fully African owned crypto exchange to be listed on CoinMarketCap. This listing represents a milestone for Africa in the $1.84 trillion global crypto market and Nigeria still remains the second largest bitcon market in the world.
In an email to its customers, the startup expressed that the listing on CoinMarketCap is a great way for everyone to get reliable information on its offerings and also highlight the importance of Africa to the crypto ecosystem.
"Blockchain is all about transparency, and we wanted to bring a little more of that into Quidax.
What you should know about Quidax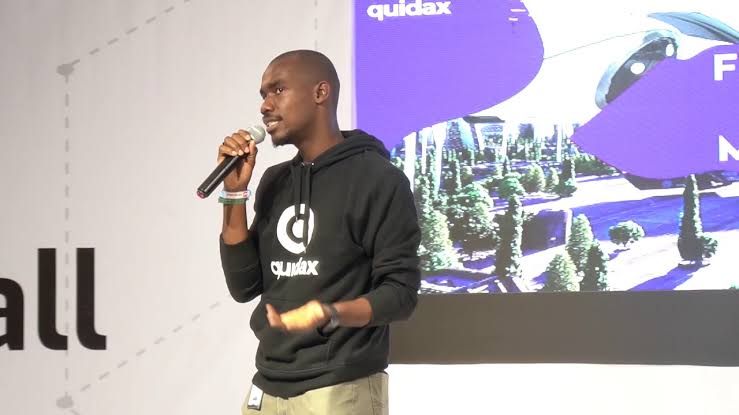 Quidax is an African-based cryptocurrency exchange that makes it easy for anyone to buy, sell, store, and transfer digital assets.
Quidax was founded by Buchi Okoro in 2018. The firm prides itself to be one of the world's simplest digital assets exchanges that enable users on-ramp and off-ramp from digital assets in a seamless way.
Talking about the origin of Quidax, according to the CEO and co-founder Buchi Okoro…
The journey into crypto started a while back with him getting ripped off while trying to buy cryptocurrency with Naira, as well as his co-founder Uzo Awili receiving Bitcoin for his work as a developer with no way to convert it to naira. He said he thought of the thousands of young Nigerians having these same ugly experiences and he saw it as an opportunity to be a part of the greatest evolution to finance and money for centuries.
The website started initially as an idea on a Whatsapp group where people bought and sold crypto between themselves. This was in 2016, at some point Buchi thought to himself, this is something that could work, he sat down with his team members to do the math.
People were moving serious numbers through that group, it was at that point we knew there was a demand for a reliable and seamless way to buy and sell cryptocurrency. Right Now, the crypto exchange has more than 400k customers, 8 crypto products and 70+ Team members, it is bent on making access to cryptocurrency as easy as it seems.
Speaking on the listing, Uzo Awili, co-founder and Chief Technology Officer (CTO)
"This is a proud moment for us as it allows us to provide reliable information on our crypto markets to the millions of people that rely on Coinmarket's data."
Since its launch in 2018, the crypto exchange has achieved significant milestones including over $3.2 billion in transactions in less than 3 years of operation. In January 2022, Quidax announced a brand refresh along with the launch of a simpler and easier to use crypto app available on both the play store and app store.
Last month the crypto startup announced that it would be partnering with AltSchool Africa. The partnership covers sponsoring 100 students this year to learn tech skills including software engineering and product management. As well as a paid internship with Quidax for the best graduates.
What is CoinMarketCap?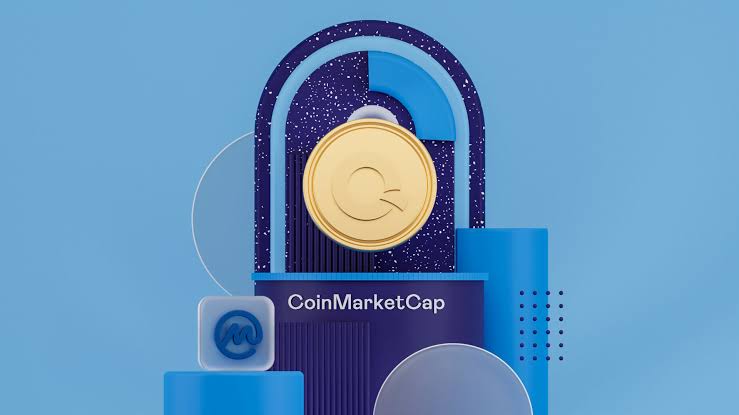 Founded in May 2013 by Brandon Chez, CoinMarketCap is one of the most trusted sources of cryptocurrencies data.
It provides cryptocurrency market cap rankings, charts, and more crypto information on its platform. The website tracks capitalization of various cryptocurrencies by listing prices, available supply (amount of coins that is currently in circulation), trade volume over the last 24 hours, or market capitalizations.
It's mission is to make crypto discoverable and efficient globally by empowering retail users with unbiased, high quality and accurate information for drawing their own informed conclusions.
As a reminder, CoinMarketCap is not a wallet or exchange site. It doesn't sell or purchase cryptocurrencies, the website does not advise on which coins/tokens to purchase nor which exchange/markets to purchase from.
Read about Patricia, the Fast Growing CryptoCurrency Platforms
What you should know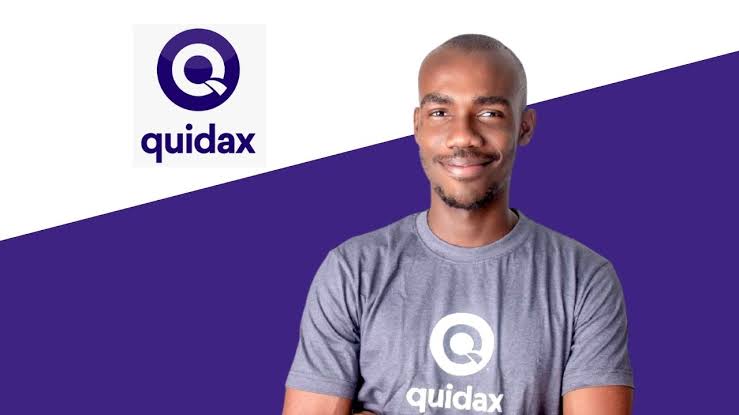 The question on the mind of many crypto enthusiasts is, what does Quidax listing on CoinMarketCap mean for the African crypto ecosystem?
You should know that the listing shows that there is a great demand for cryptocurrencies on the African continent, and the need for transparent market information becomes essential in order to scale mass adoption.
Crypto Users can now see market information relating to Quidax, such as transaction volumes, spot prices for various cryptocurrency products the exchange offers, amongst others.
Key features of the new Quidax app;
Instant Swap: buy or sell crypto easily at the current market price.
Price Alerts: Set alerts that notify you when a crypto you like goes higher or lower than a specific price.
Learn: Learn new crypto words and how to do many exciting things in the learn section (Settings → Learn).
QDX Vault: You can now stake your QDX and earn other cryptocurrencies for free.
Markets: Check market gist like the latest prices, and which coins are rising or falling.
Quidbits: See how to deposit, withdraw, send, and receive funds (naira, or crypto) on Quidax from your home screen.
Face ID/App Pin: Unlock your Quidax app with a simple 4-digit pin.